The answer is a yes, TikTok ads can be very effective for small, medium and enterprise sized businesses. In fact, a study by TikTok found that businesses that use TikTok ads see an average of 300% increase in brand awareness and a 200% increase in website traffic. TikTok, a popular short-form video-sharing app, has witnessed explosive growth in recent years. With over 1 billion active users and engaging content, businesses have increasingly turned to TikTok for advertising opportunities. There are multiple reasons why TikTok advertising truly works and sheds light on its effectiveness as a marketing platform.
The Power of TikTok's User Base
TikTok boasts an extensive global user base, with over 1 billion active monthly users as of 2021. This massive audience offers businesses a vast potential reach, especially among younger demographics. The platform's algorithm-driven content discovery enables advertisers to target specific user segments, ensuring that their content reaches the desired audience.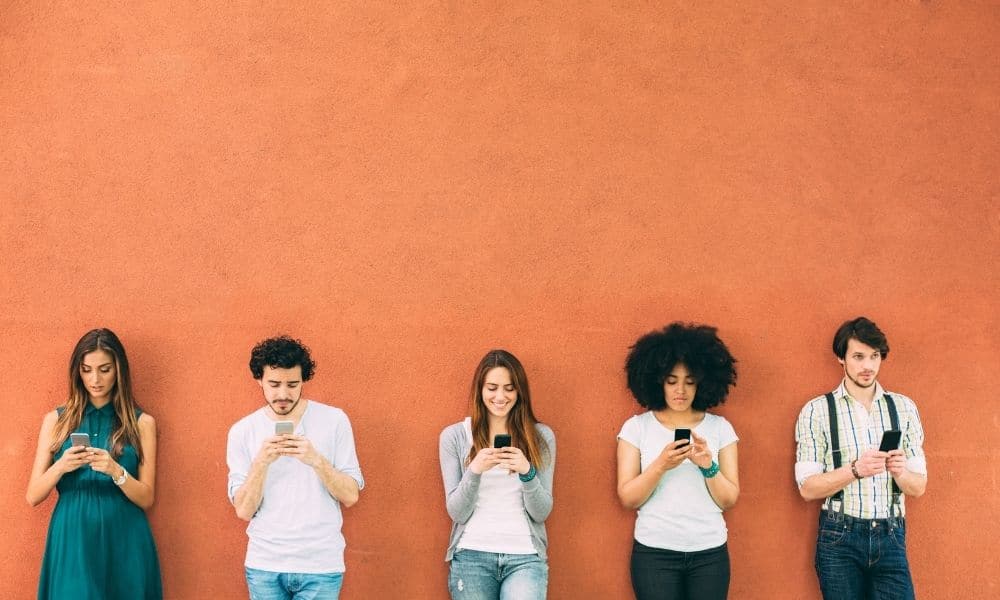 Engagement and Virality on TikTok
TikTok users are highly engaged. They spend an average of 90 minutes per day on the app, and they are more likely to interact with ads than users on other social media platforms. The platform's short and visually captivating videos have the potential to go viral quickly, increasing brand exposure exponentially. TikTok's algorithm prioritizes content based on user preferences, increasing the likelihood of ads being seen by interested viewers, enhancing the effectiveness of advertising campaigns.
Influencer Marketing and Collaborations
Influencer marketing has become a prominent strategy on TikTok. Influencers with large followings can promote brands and products, leveraging their influence to drive sales and increase brand awareness. Collaborating with TikTok influencers can be an effective way to tap into their engaged audience and benefit from their credibility and authenticity.
Creative Advertising Opportunities
TikTok offers various advertising formats, including in-feed ads, branded effects, and hashtag challenges. In-feed ads appear seamlessly within users' "For You" page, blending in with organic content. Branded effects allow businesses to create interactive filters and effects, enhancing brand recognition. Hashtag challenges encourage user participation and content creation, driving user engagement and promoting brand interaction. TikTok ads are highly creative and often require a low barrier of entry for creatives. Its a place where Brands can let their hair down and bring in a human element to the ads. TikTok users are used to seeing short, funny, and engaging videos, and they are more likely to pay attention to ads that follow this format. In addition, Tiktok has rapidly been increasing their ad platform capabilities. Businesses can generate leads, drive sales, build shops on TikTok and implement new ad features like TikTok Pulse, which allows you to show ads next to the most popular content on TikTok.
Tracking and Analytics Capabilities
TikTok provides advertisers with robust tracking and analytics tools to measure the performance of their campaigns. Advertisers can monitor metrics such as impressions, click-through rates, engagement, and conversions. These insights enable businesses to refine their targeting strategies, optimize their content, and make data-driven decisions to improve campaign effectiveness.
Tips for creating effective TikTok ads
Use high-quality creative. TikTok users are used to seeing high-quality, engaging videos, so make sure your ads are up to par.
Keep your ads short and sweet. TikTok users have a short attention span, so keep your ads under 60 seconds.
Use humor and creativity. TikTok users love humor and creativity, so use these elements to make your ads stand out.
Target your ads to your ideal audience. TikTok offers a wide range of targeting options, so use them to reach your target audience.
Track your results and adjust your campaigns accordingly. Track your results so you can see what's working and what's not. Then, adjust your campaigns accordingly to improve your results.
TikTok advertising has proven to be a powerful marketing platform for businesses aiming to reach a large and engaged audience.
The app's extensive user base, viral potential, and influencer marketing opportunities offer unique advantages. Additionally, the platform's creative ad formats and tracking capabilities empower advertisers to create compelling content and measure its impact. However, as with any advertising channel, success on TikTok requires careful planning, strategic targeting, and a deep understanding of the platform's dynamics. By leveraging the strengths of TikTok and tailoring campaigns to suit the platform's unique features, businesses can effectively harness its advertising potential and achieve meaningful results.
TikTok advertising is a powerful tool that can help businesses of all sizes reach their target audience and grow their business. If you are looking for a way to reach a large and engaged audience, TikTok advertising is a great option.
If you are looking for help managing your TikTok ads, please contact AdvertiseMint, the most trusted TikTok advertising company, and our friendly team can walk you through your options on how our agency helps manage your ads to ensure they are profitable and growing your business.