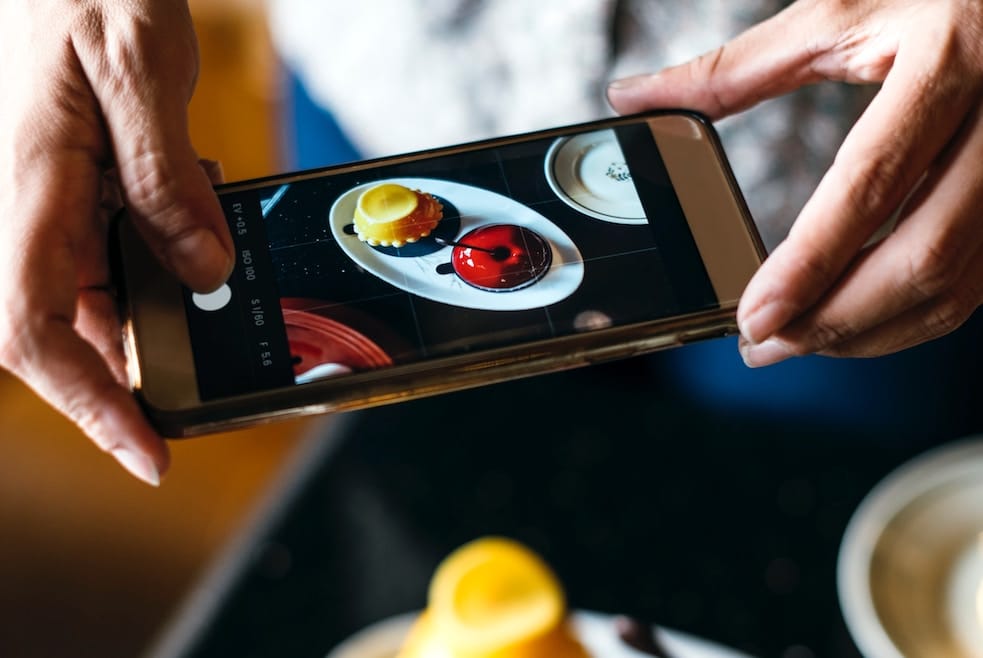 Recently, Snap Inc. made a smart business move. The company announced a new Amazon product search tool involving the Snapchat camera. Users can point their Snapchat camera at an object to find it on Amazon. They can then buy the item directly through the Snapchat app. Snap made the announcement in a blog post earlier this week.
This new partnership with Amazon will make digital shopping less of a textual experience, where users type what they're searching for, and more of a seamless visual experience. This move may have come just in the nick of time for the company. Since the start of 2018, Snap's stock has been down over 35 percent. According to CNBC, since the visual search announcement, the stock bumped up approximately three percent. Snap says it's only now testing the new visual search tool and rolling it out slowly.
How It Works
Snap says the visual search tool is "super easy to use." When users point their cameras at the product or barcode and long-press on the camera screen, an Amazon card will appear, containing a link for that item or similar ones listed on Amazon. Users can visit the Amazon app or Amazon.com to buy the item or to browse through Amazon's relevant listings.
This new way to shop through Snapchat could be revolutionary for the social networking app as it struggles to stay competitive. Its main rival, Instagram, recently rolled out new shopping features for its app, giving it a leg up in social e-commerce. However, Snapchat's new visual search tool could make it a more tempting prospect for business owners.
Although Amazon's selling platform is massively popular with significant potential for success, it's also challenging to stand out in the crowd. If business owners are building reputations for their products sold on Amazon, the visual search tool could be a major boost for their exposure.
"Snapchat has always been the fastest way to communicate, and now it's the fastest way to shop," Snap said in its blog post.
Social Media Shopping
Laura Heller, a Forbes contributing writer, notes in an article that the recent releases of e-commerce tools by both Snapchat and Instagram are likely going to increase purchases made on social media.
"Consumers are increasingly being served up ads on social media, but shopping directly from popular apps has been slow to catch on, hindered by technology that takes too many steps," says Heller. "But this new tool, paired with the recent release of Shopping in Instagram Stories, could help to change that." She adds, "For Snap, there's a clear goal of boosting revenue, but for Amazon, the payoff is likely more complex, which is true of most Amazon's initiatives."
Although Amazon is in no weak position, it can still benefit from the partnership with Snapchat. Businesses that do not yet sell products through Amazon but enjoy the Snapchat app may decide the visual search tool is reason enough to use the e-commerce site for their selling needs. As a result, they may also decide to explore Amazon's advertising offerings, a market Amazon is currently trying to grow, in order to stand out in the visual search results. But whether businesses that run ads to boost their visibility on Amazon will receive more exposure in the search results of the new visual tool on Snapchat is unknown at this time.
Written by Anna Hubbel, writer at AdvertiseMint, Facebook ads company agency