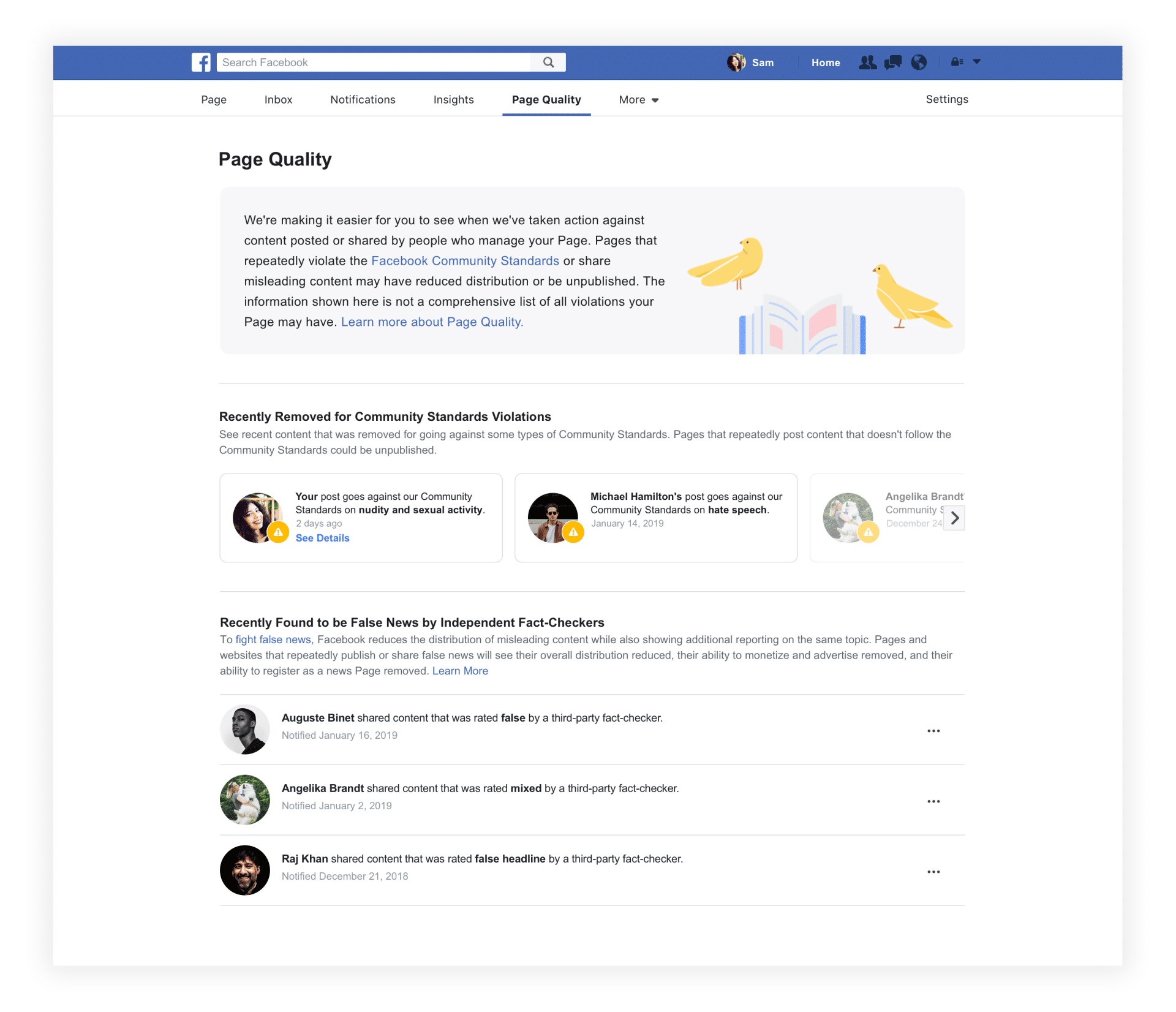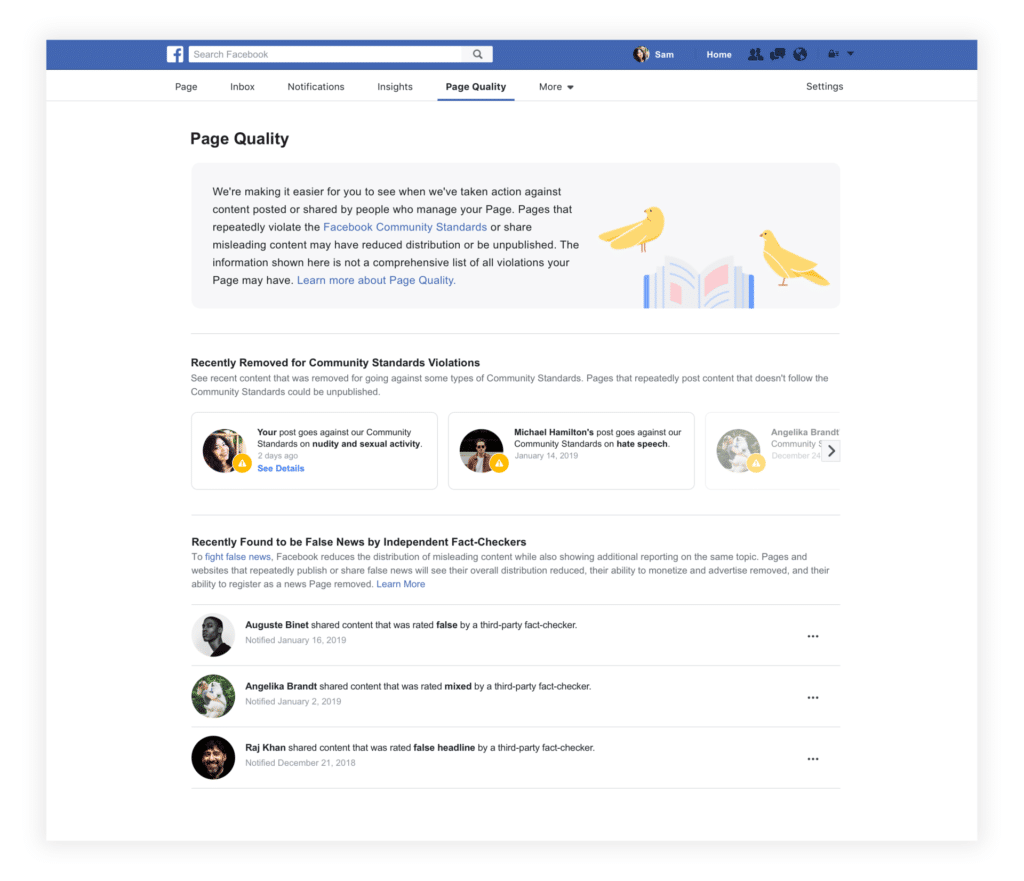 To maintain the quality of pages and groups that exist on its platform, Facebook is enforcing stricter rules that prevent policy violators from thriving. As stated on its Facebook Newsroom announcement, the social media company is removing pages and groups by admins that previously violated its Community Standards.
According to the Newsroom post, even though specific pages or groups did not violate Community Standards, Facebook will remove them if their admins violated rules using different pages or groups. Currently, Facebook bans admin violators from creating new pages or groups. However, Facebook is enforcing stricter measures after seeing violators use existing pages for the same purposes as the pages that were removed for violations.
To help page admins better their pages, Facebook is rolling out a quality page tab that gives admins a sense of where their pages stand in terms of quality. The tab contains two sections, one that shows content Facebook removed for violating Community Standards and one with content rated as false, "mixture," or "false headline" by third-party fact checkers.
The quality tab does not provide a complete look into the page's quality, however. Although Facebook will include content removed for policies related to hate speech, graphic violence, harassment, and bullying, it will not yet include content removed for spam, clickbait, and IP violations.
Facebook's stricter policies should come as a warning to page admins—clean up your content or lose access to your pages and groups. In midst of Facebook's platform cleanup, admins should use the quality tabs as a guide to areas of improvement.