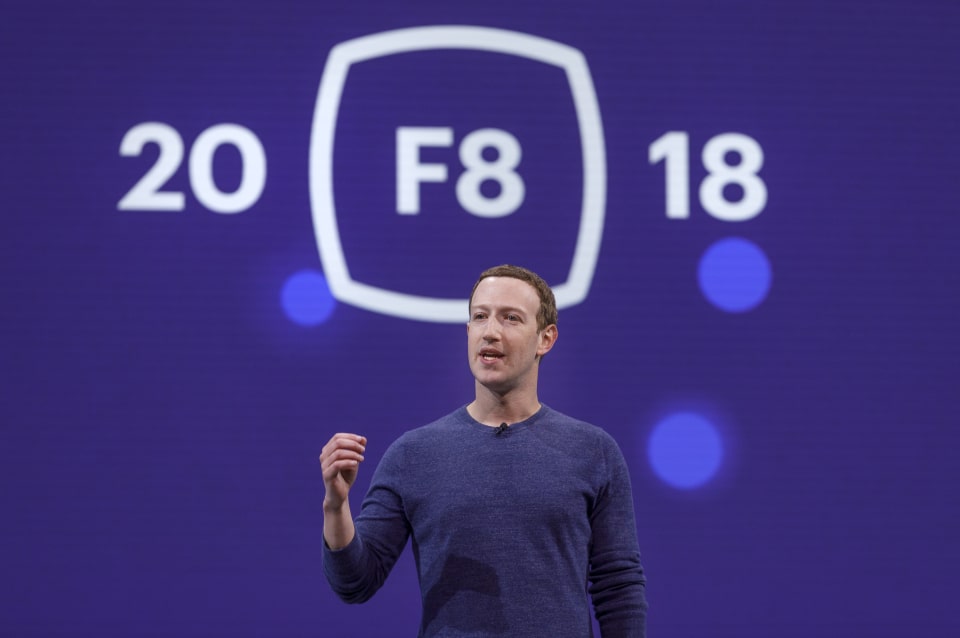 Day one of the F8 conference event in San Jose unveiled new features and updates for Facebook's wide array of products. Facebook CEO Mark Zuckerberg was the leading keynote speaker of the day, followed by Chief Product Officer Chris Cox, Instagram Product Managers Jyoti Sood and Shilpa Sarkar, Instagram Data Science Manager Tamar Shapiro, WhatsApp Director Mubarik Imam, VP of Messaging Products David Marcus, VP of Product Partnerships Ime Archibong, VP of VR Hugo Barra, and Head of Social VR Rachel Franklin.
The theme across all the exciting announcements made throughout the day was meaningful experiences for users. Here are the key takeaways that reveal how Facebook intends to deliver these meaningful experiences.
1. A New Dating Feature: FaceDate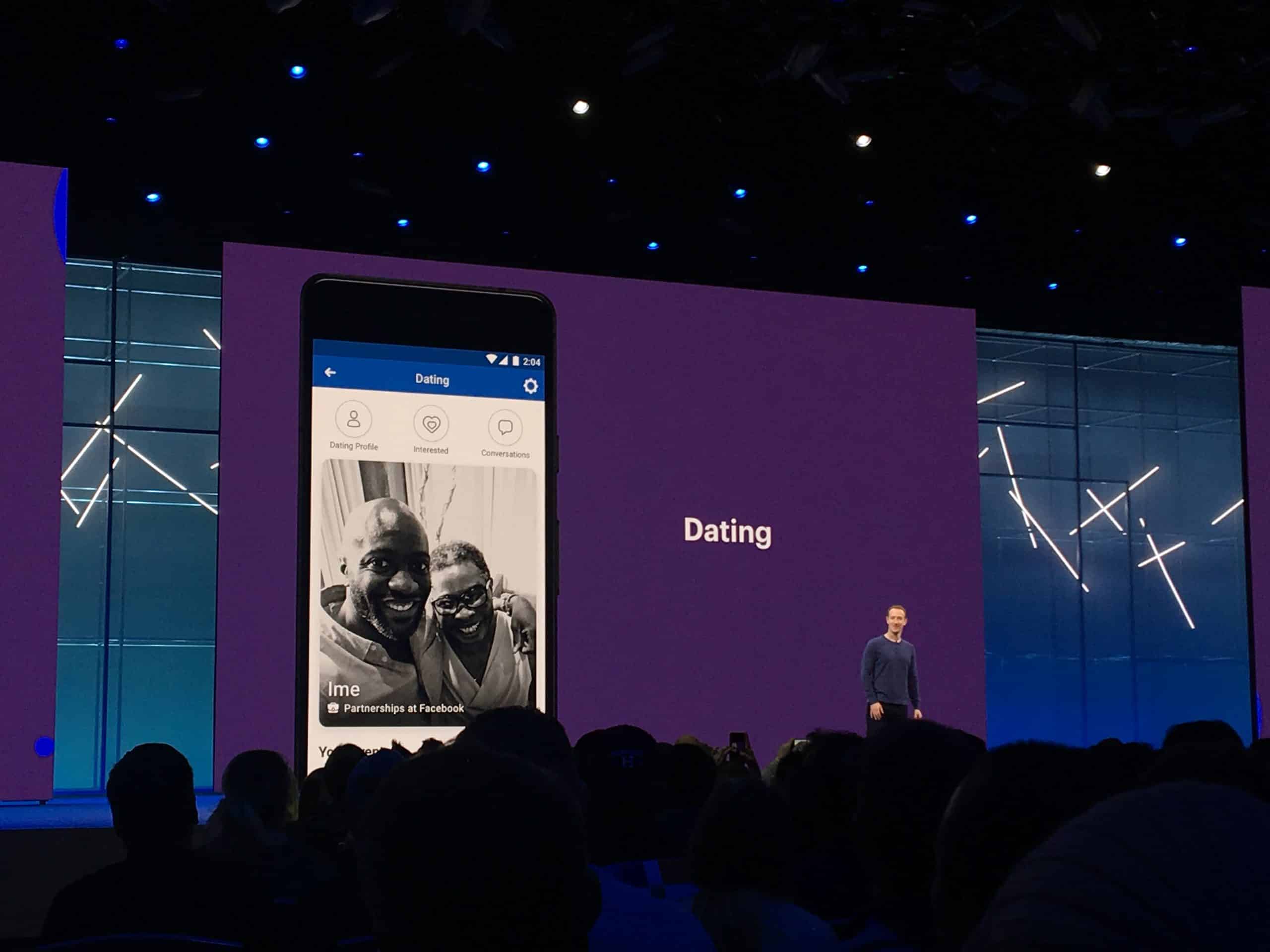 Facebook foreshadowed a dating feature to begin testing later this year. The feature will exist within the Facebook app and will help users discover potential dating interests, with recommended matches based on user preferences.
"People already use Facebook to meet new people, and we want to make that experience better," said a Facebook news release recapping the event.
2. A New Privacy Feature: "Clear History"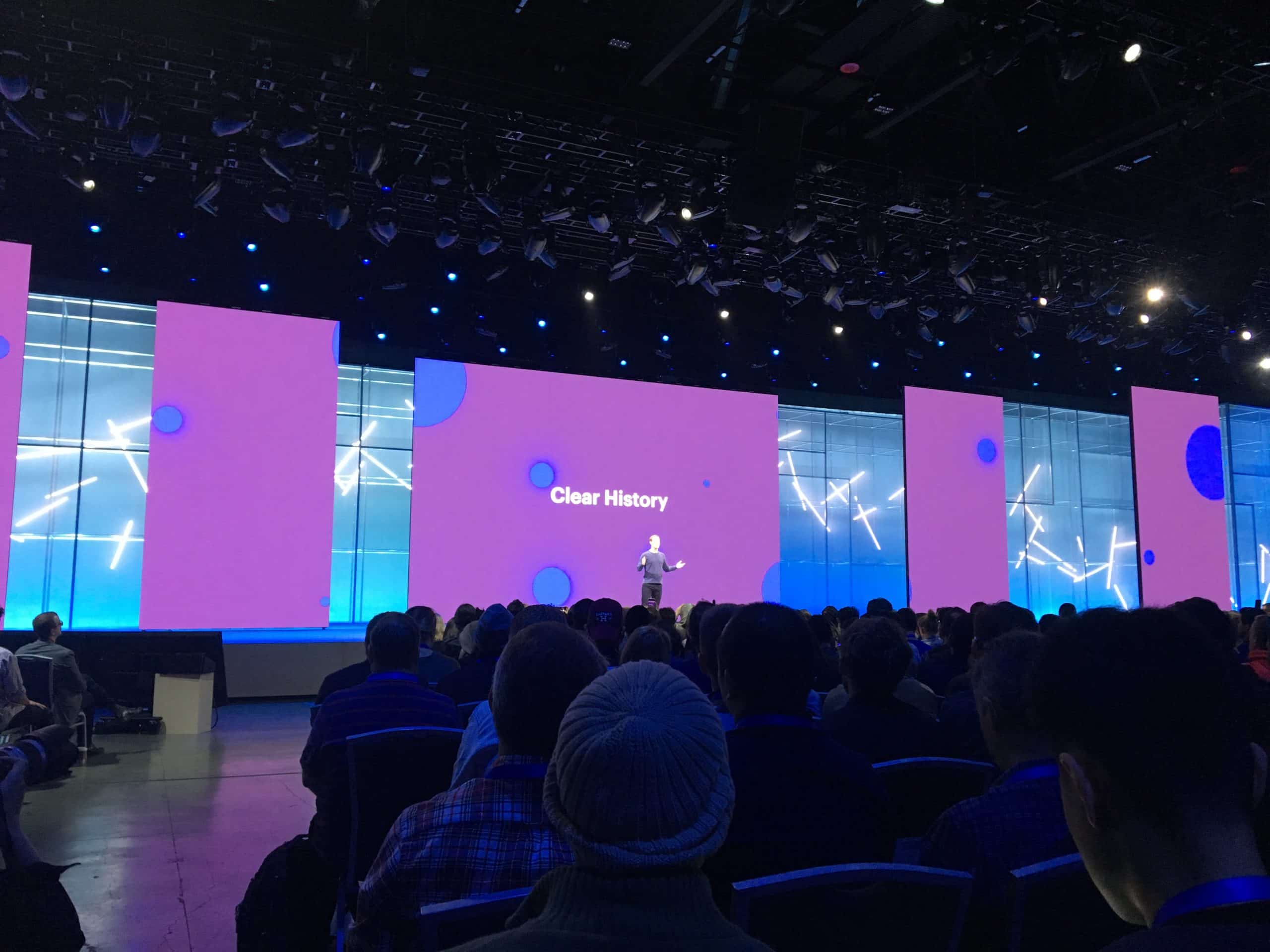 Facebook announced that it's working on a "Clear History" feature, which will allow users to view apps and websites that share information with the network, as well as delete resulting data or turn off Facebook's capability to store it for future use. This feature is particularly relevant in light of the Cambridge Analytica scandal.
3. A New Group Feature: The Groups Tab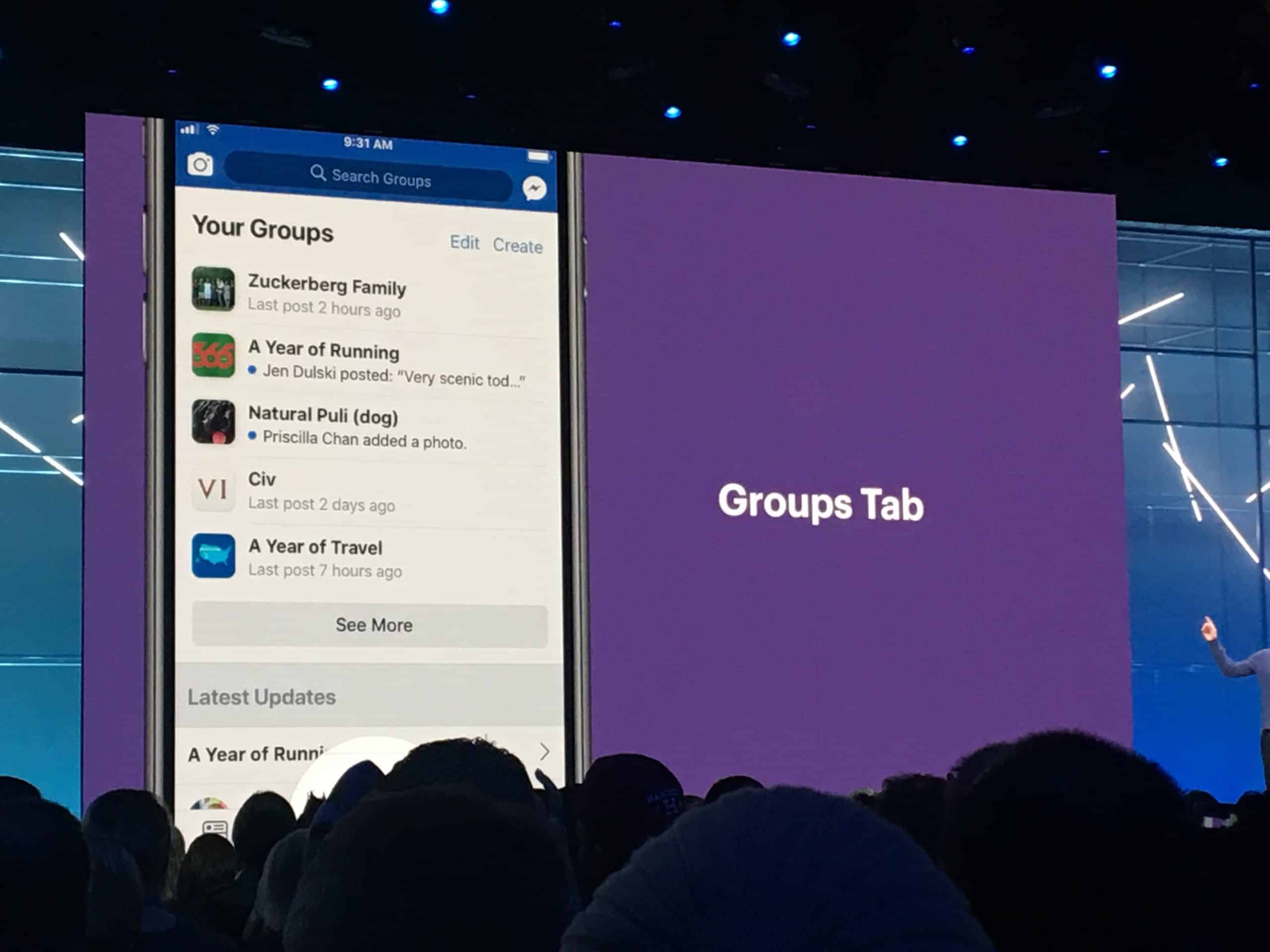 A Groups tab will be rolling out for Facebook later this year, which will give users a more convenient navigation for groups they are part of, as well as make it easier to discover and join new groups.
4. A New Update: Crisis Response
Facebook first introduced Crisis Response last year, a feature that allows users to obtain information about a crisis and check in with loved ones. At F8, the company introduced a feature for Crisis Response that gives affected users the ability to share firsthand, immediate information about conditions surrounding the crisis, such as road closures. Facebook says this update is rolling out later in 2018.
5. A New Community Feature: Blood Donations
Previously, Facebook introduced ways for users in India, Bangladesh, and Pakistan to easily register as blood donors. Over the next few weeks, Facebook will roll out a Blood Donations feature, which will help these users discover nearby opportunities for donating blood in their community.
6. New Instagram Features: Video Chat, Explore, AR Studio, and Anti-Bullying Filter
As previously suspected, and now confirmed, video chat is coming to Instagram Direct, so users will be able to easily chat one-on-one or in groups.
Facebook also announced that it's redesigning Instagram's Explore feature to make it more organized, user-friendly, and conducive to browsing interests.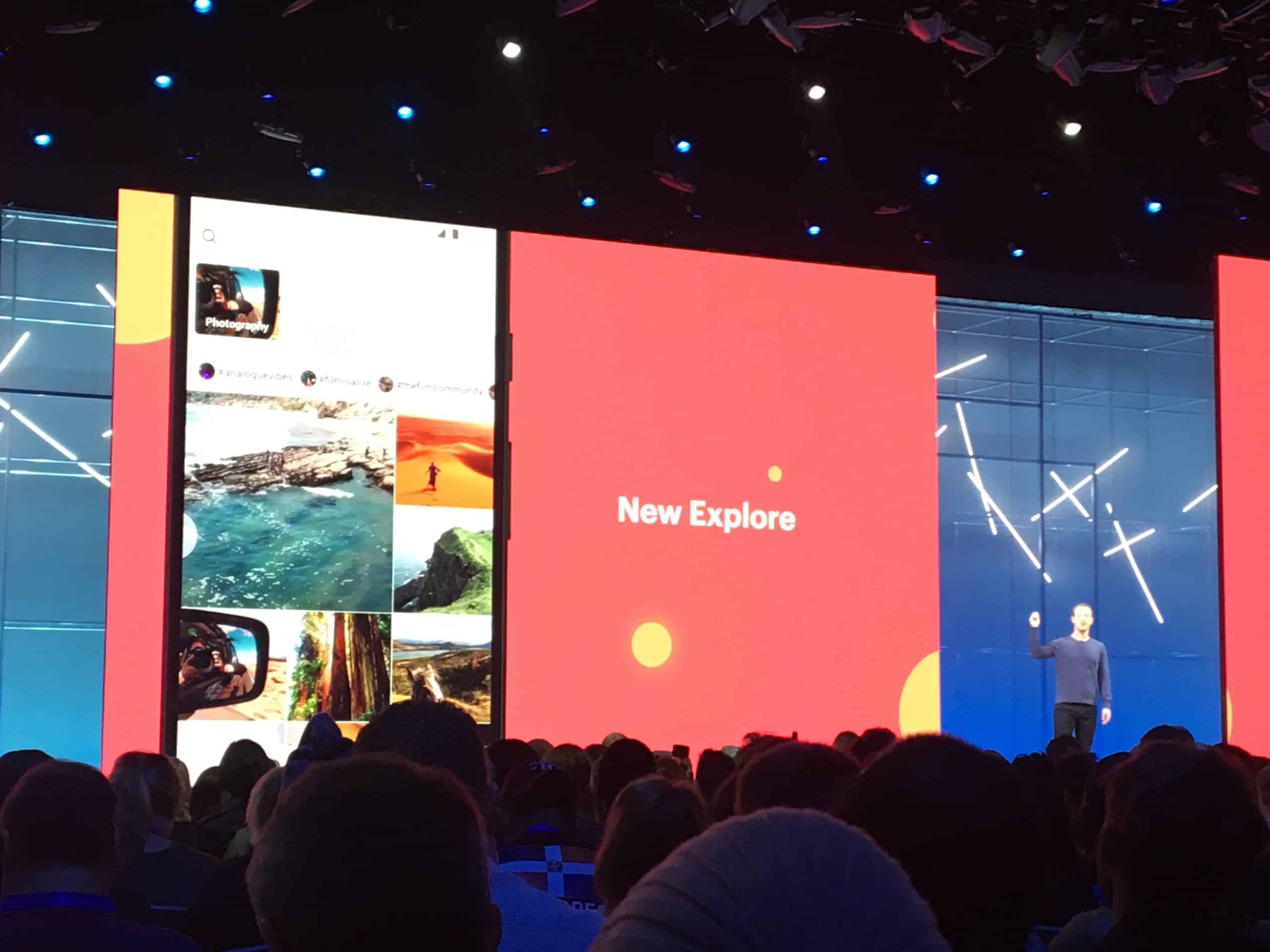 According to TechCrunch, Instagram is also getting an anti-bullying filter, which will prevent bullying comments from affecting users.
And finally, Facebook's AR camera is coming to Instagram in the form of AR Studio, which will allow creators to build interactive experiences for Instagram followers.
7. News for Developers: The App Review Process Is Back
Facebook is reopening its app review process after making it more transparent and thorough. This update is also a response to the Cambridge Analytica scandal. However, this is only one of the various ways Facebook is investing in its developer community.
8. VR News: Oculus Go, Oculus TV, VR Memories, and 3D Photos
Oculus Go, Facebook's standalone VR headset, is now on sale globally for $199 USD with 32GB storage and $249 for 64GB. Users will have the opportunity to experience virtual reality the way only Facebook can deliver.
Facebook also announced that Oculus TV and Oculus Venues are launching later this month. With TV, users can experience on-demand entertainment in the form of a big, virtual screen. With Venues, users can experience concerts, sporting events, and other social events in live virtual reality.
A simple tap will soon allow users to play with 3D objects between News Feed and Facebook Camera AR experiences as well. Come this summer, users will also be able to capture 3D moments with their smartphones with Facebook's 3D Photos feature.
9. New Messenger Features: AR Integration and M Translations
Facebook announced that brands will be able to integrate AR camera effects into their Messenger campaigns, creating interactive experiences to ultimately improve the buying experience. For example, a clothing retail brand can develop a way for potential buyers to virtually try on outfits. Facebook says it's rolling out this feature in closed beta.
In the coming weeks, Marketplace buyers and sellers across the US will be able to receive M suggestions for language translations. In other words, if a message is received in a language not native to the recipient, M will offer the option to translate the message into the user's language. To start, translations will only be offered between English and Spanish, but will expand in the near future.
10. New WhatsApp Features: Group Calling and Stickers
Group voice and video calling will be rolling out in the coming months, making friendly chats more flexible and fun for users. Facebook also said WhatsApp users will soon be able to play with stickers on the platform.
11. Instagram and Facebook: Easier Sharing
And last but certainly not least, users can now easily share activity within other apps to Facebook and Instagram Stories. For instance, users can share what they're listening to on Spotify, with the ability to edit creatively and share to Stories or Facebook, all without having to connect their Spotify app to either account.
It's an exciting time for digital advertising!