Facebook Messenger's video-chat feature, Instant Video, allows users to call friends straight from their phones or desktop devices, in a very Facetime-esque fashion.
Facebook released video calling back in the summer of 2016, when the social media company was making numerous updates to its family of apps, including a new Facebook profile layout, a new version of Offers Ads, and Instagram Stories. This introduction of video revolutionizes the way that a Facebook ad agency like Advertisemint can potentially tailor its content one day.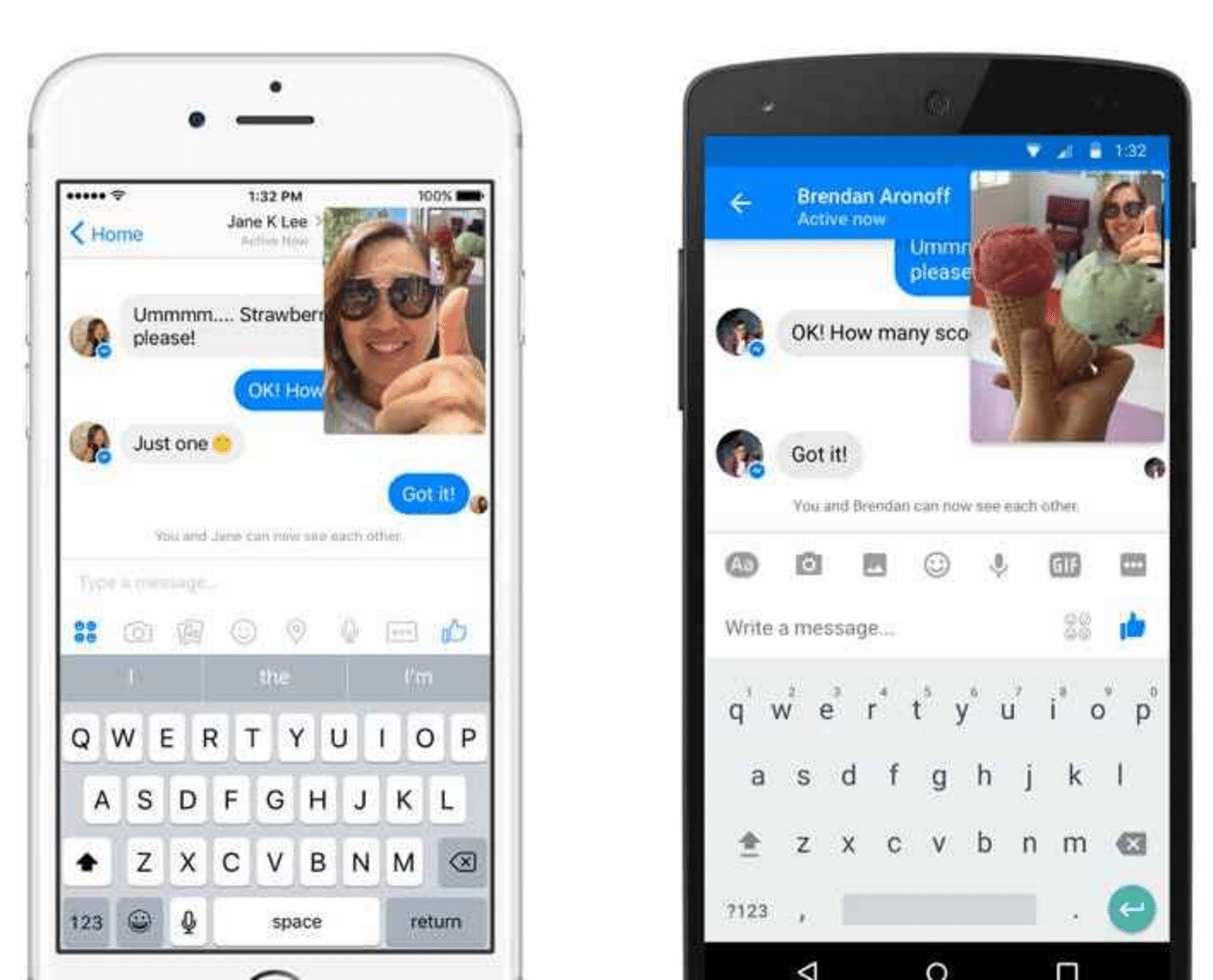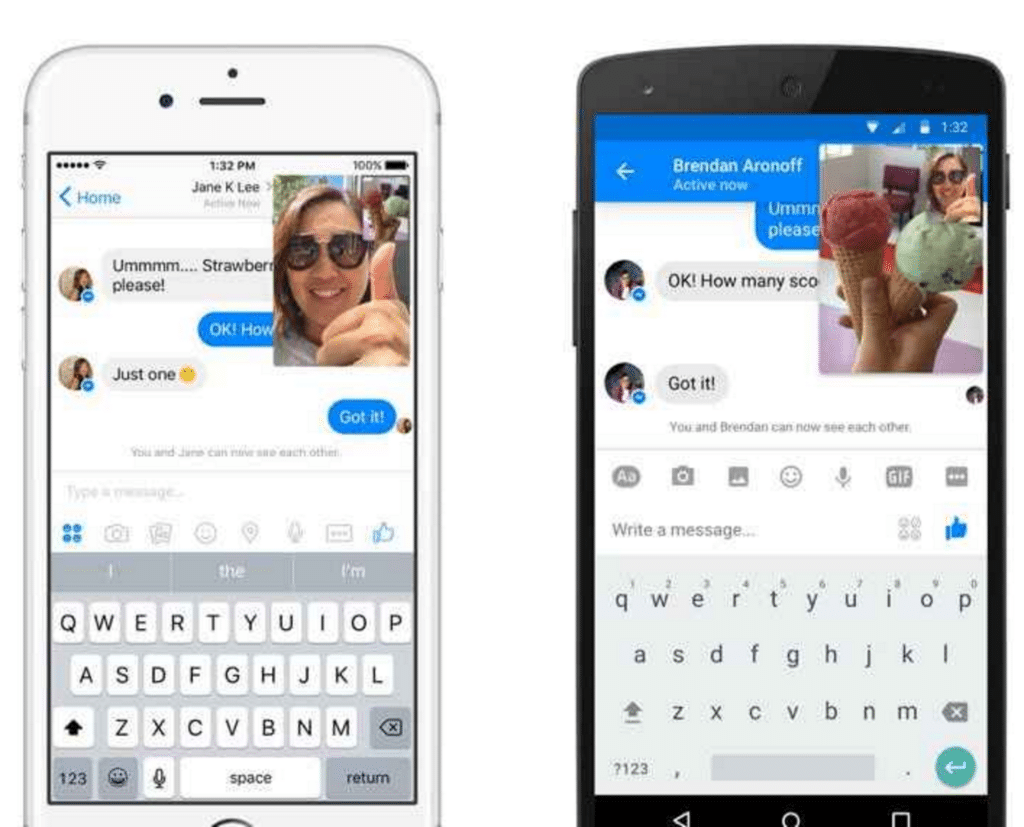 Instant Video is easy to use; you don't have to be a Facebook advertising agency to get the hang of it. When two people are simultaneously viewing an open Messenger conversation, the video icon, located on the top-right corner, will tremble, signaling the capability to video call. When users click the video icon, their video opens to full screen. Users can also exit out of full screen to view the chat section of Messenger.
How to Video Call with One Person?
To call someone using Instant Video, open a Messenger conversation between you and the person you want to contact. Click the video icon located on the upper-right corner of the screen. If the person you want to contact does not answer your call, a missed-call message will appear within your chat.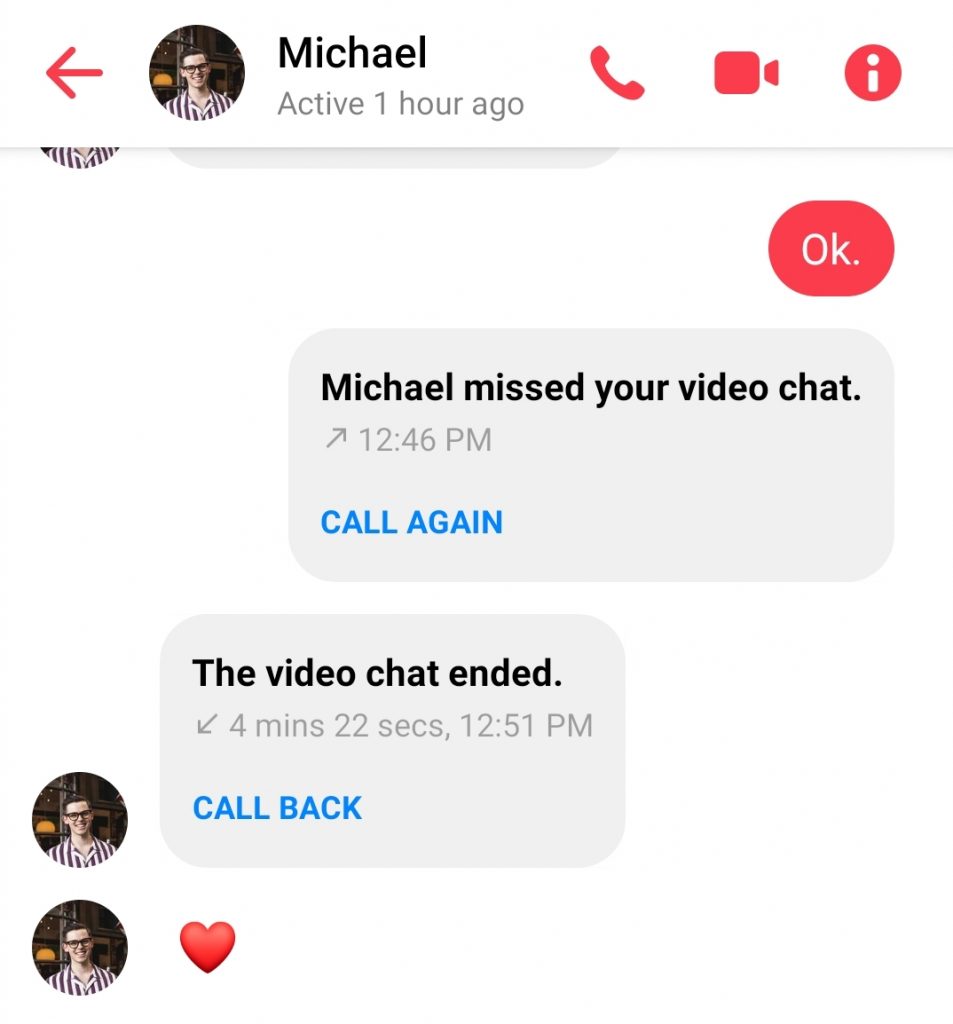 How to Video Call with a Group?
You can initiate a video call with a group in two ways. In the first method, search for a group conversation (or create one) and click the video icon on the upper-right corner of the screen. The second method is to start a call with a single person. During the call, click the second icon from the bottom of your screen, represented as a plus sign next to a woman's silhouette.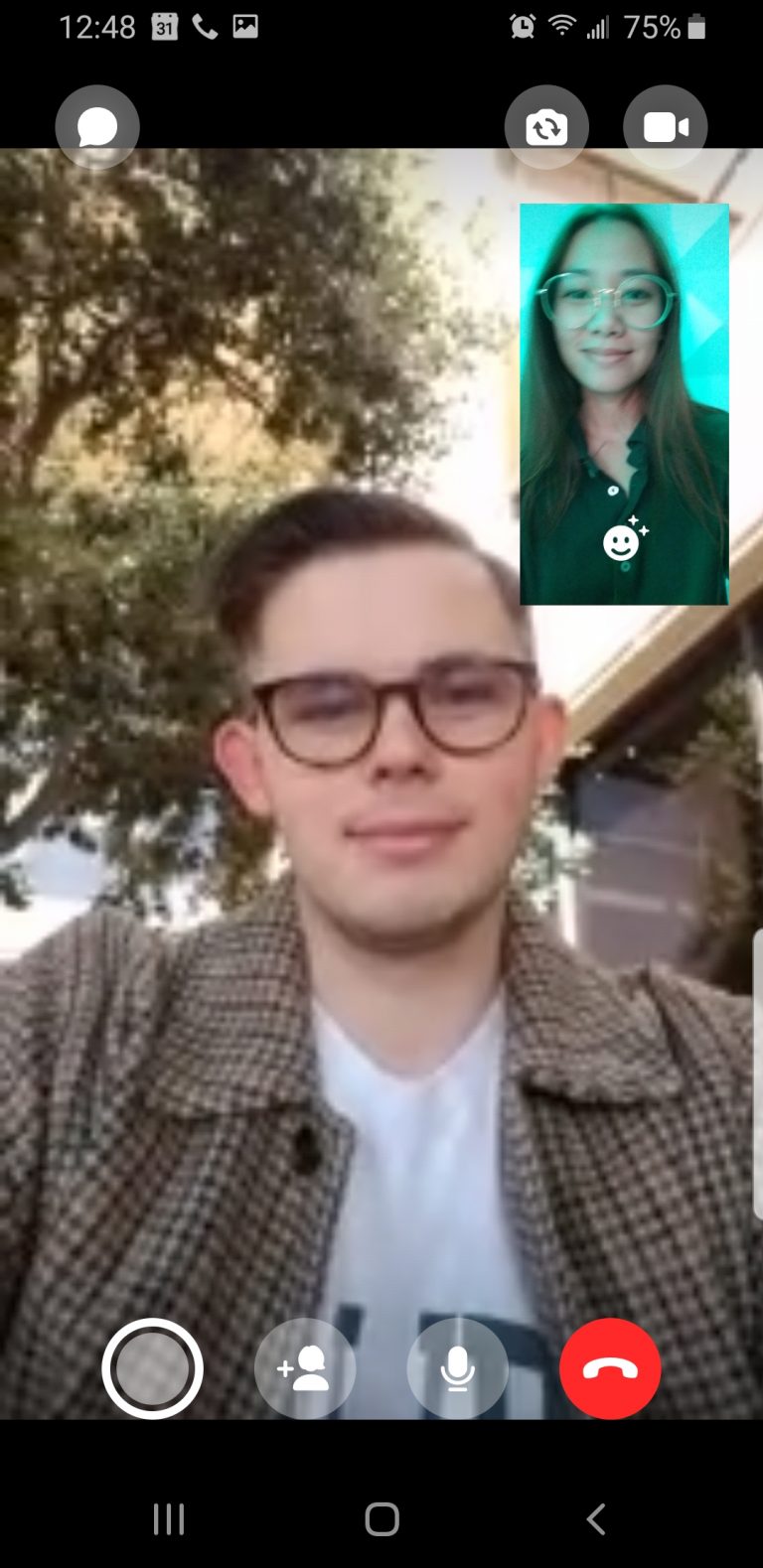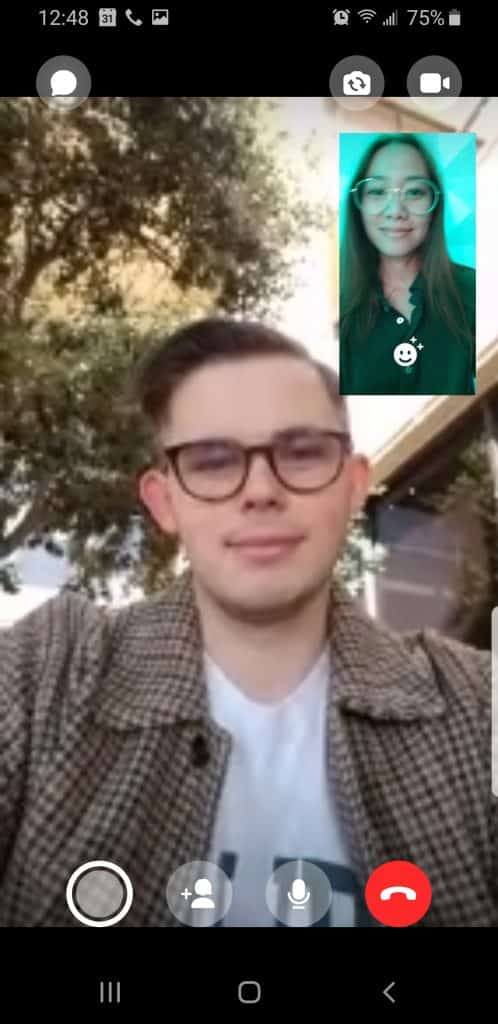 A list of your contacts will appear. Search for the people you want to include in the group chat and click "add."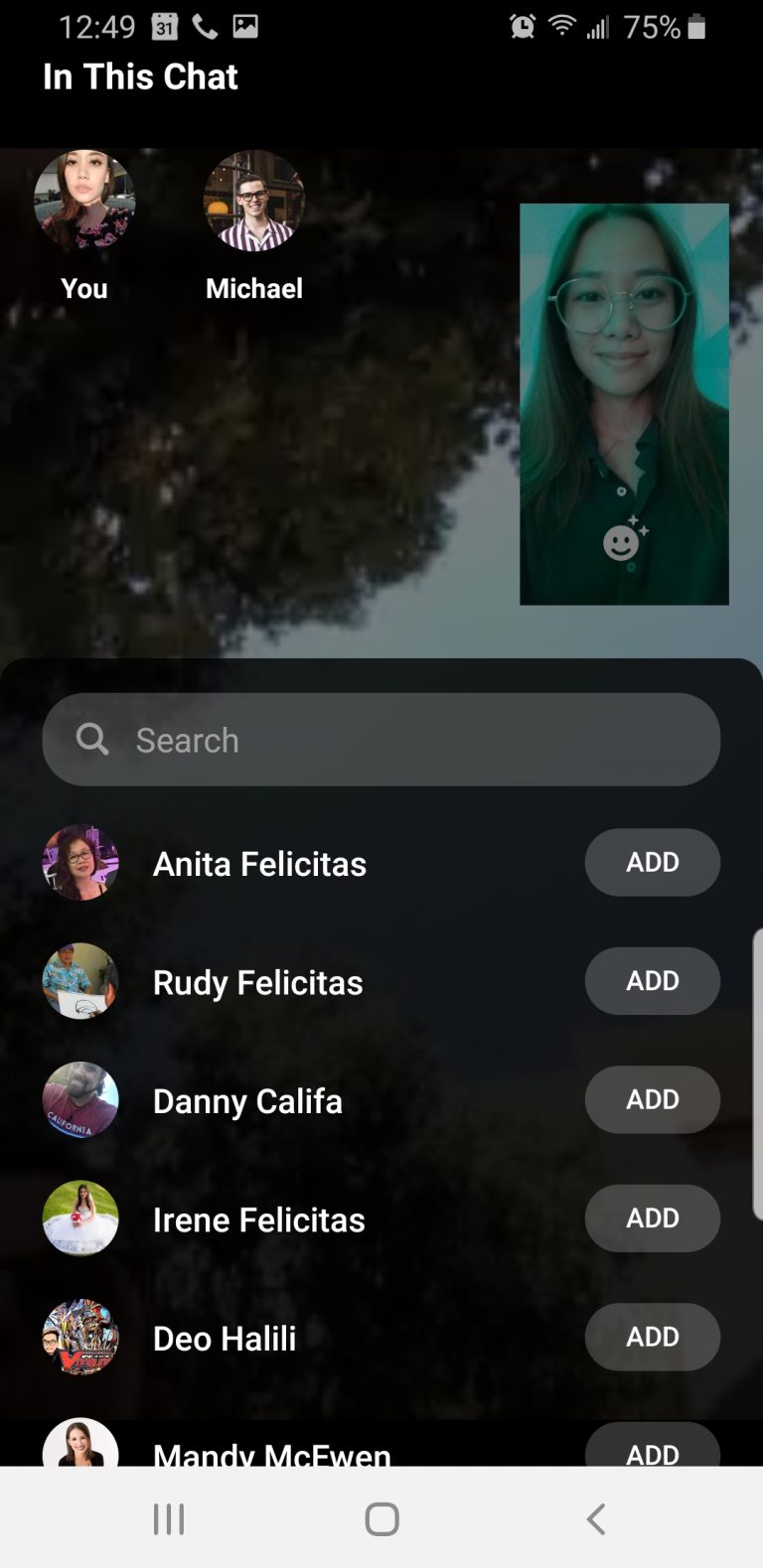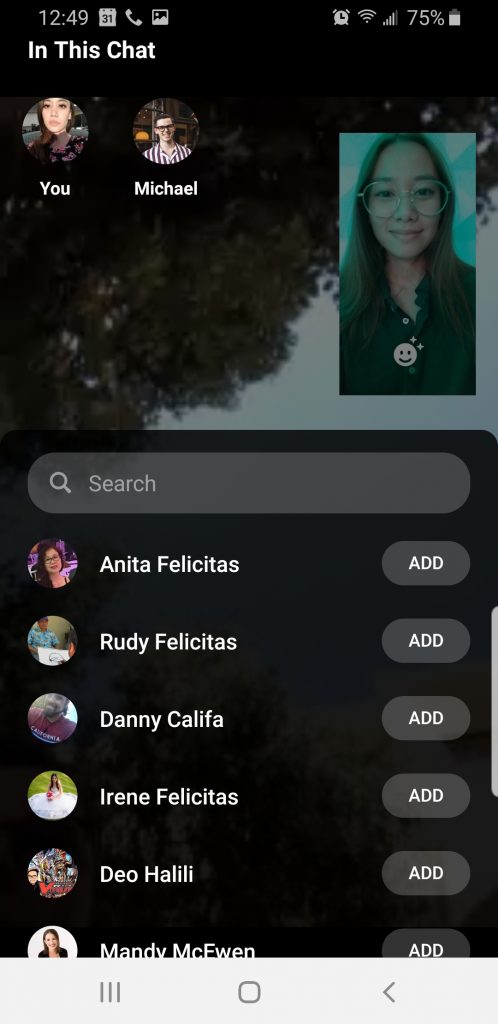 Standard Video-Calling Features
Instant Video contains features standard to many video-calling apps. You can, for example, take a screenshot of your video call by clicking the plain circle (the first button) from the bottom of your screen. You can also include, as aforementioned, other contacts to your call (second button), mute the call (third button), or hang up (last button). To exit to your Messenger chat window, click the chat icon from the upper-left corner of your screen. To flip your camera, press the camera icon on the right.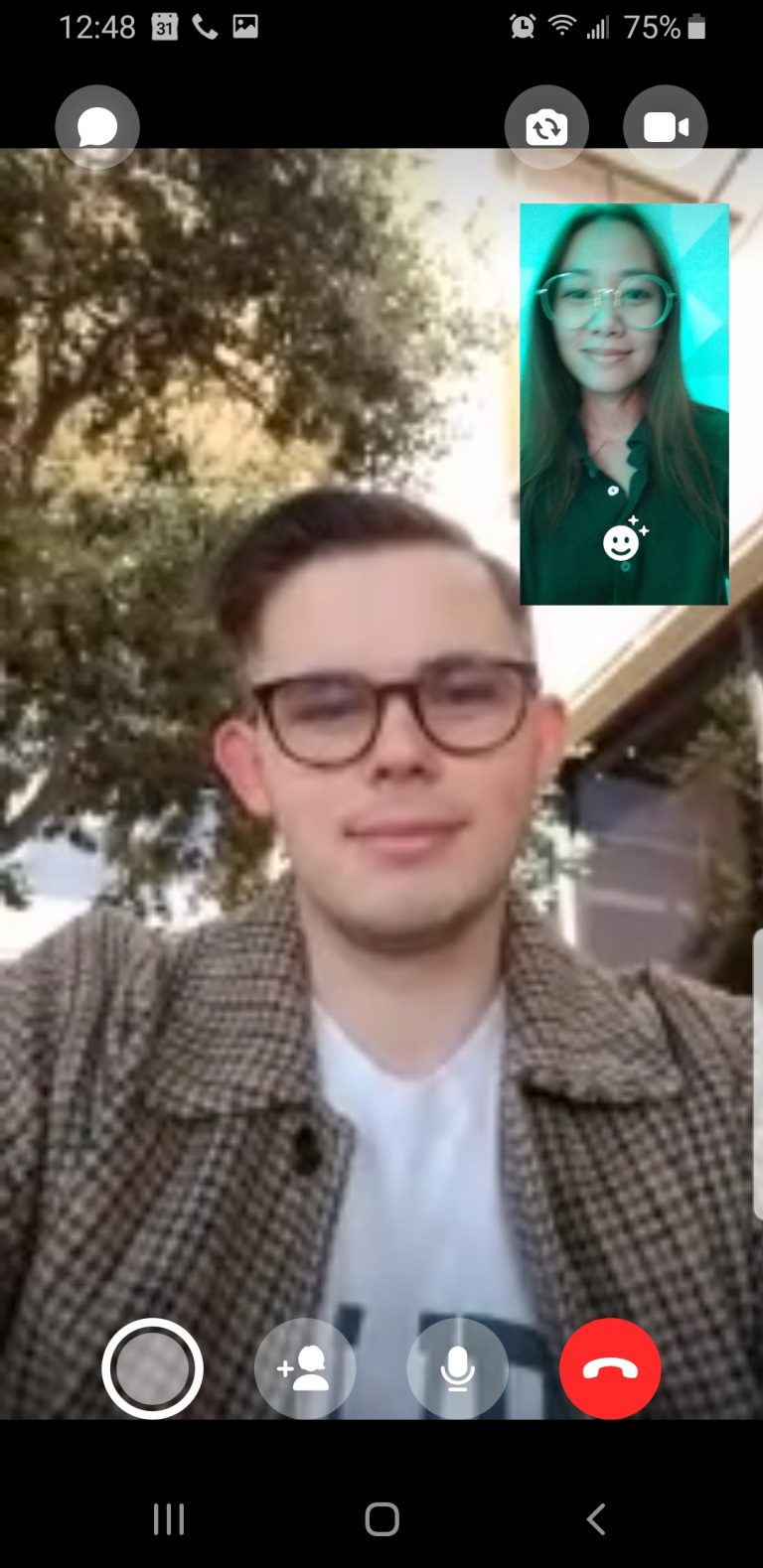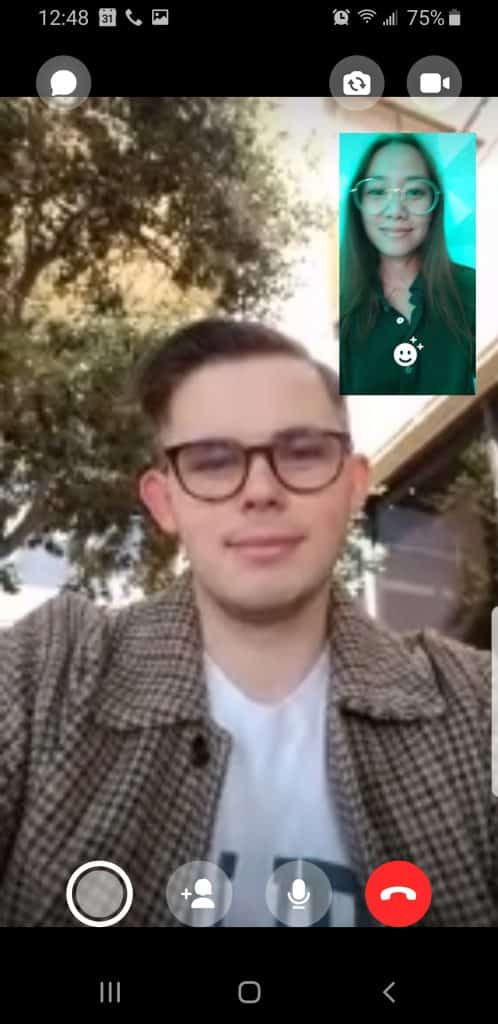 Filters, Effects, and Activities
Unlike most video-calling apps, Instant Video is a video chat and Instagram Stories hybrid. Although Instant Video contains the standard functionality of a video-calling service, it also contains the fun and entertaining features found in Instagram Stories. During your call, you can add face filters and effects and even play games. To do so, click the happy-face icon.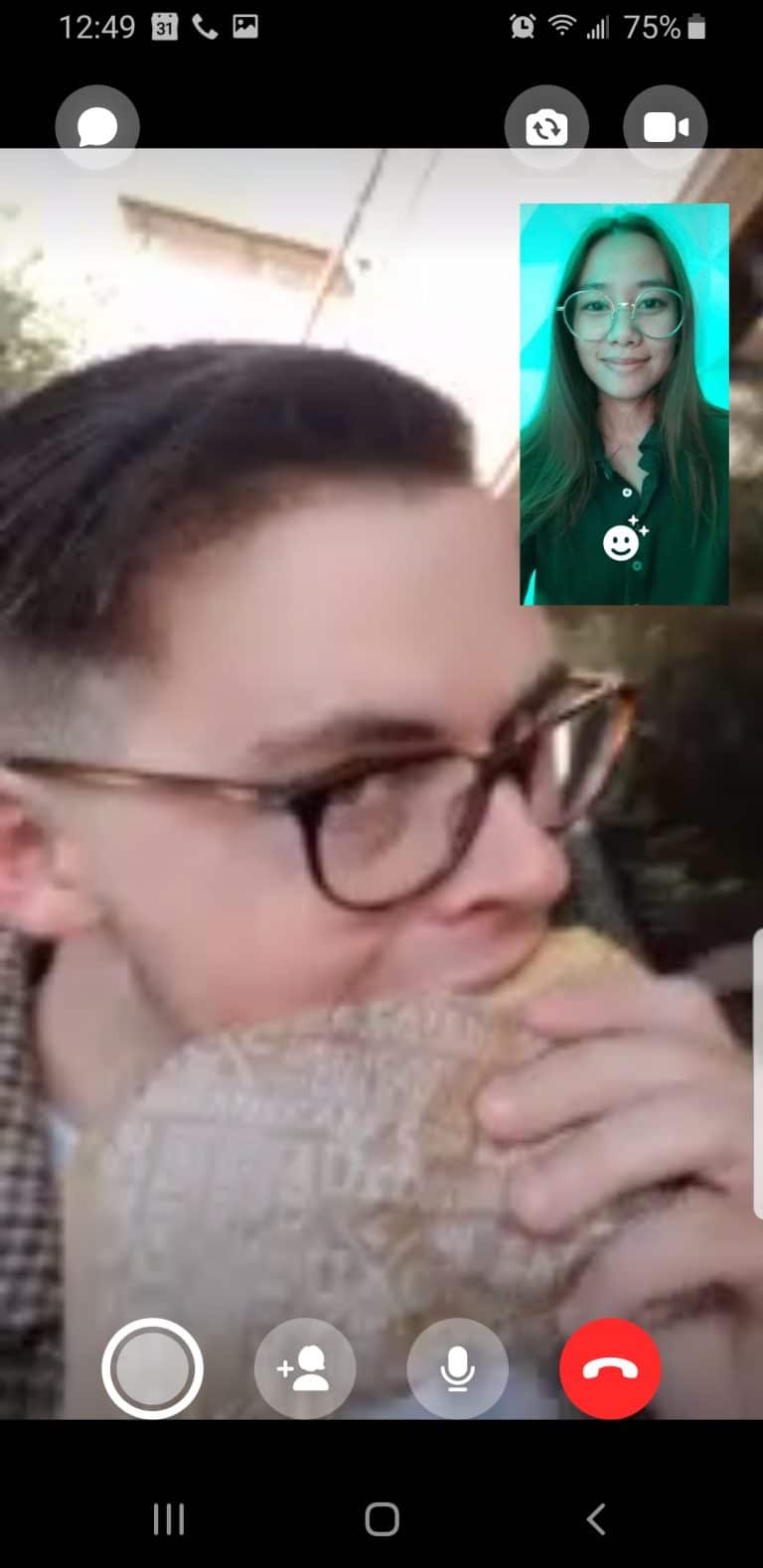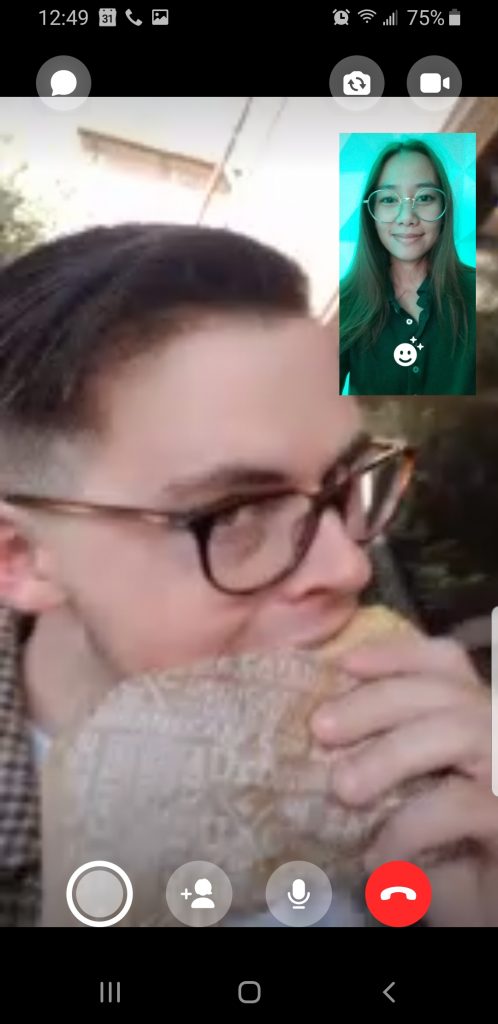 After clicking the happy-face icon, three options will appear: effects, filters, and activities. Effects contains the games you can play, including a contest in which the first to smile is the loser. You can also screenshot your interaction by clicking the circle icon centered above your special-effects options.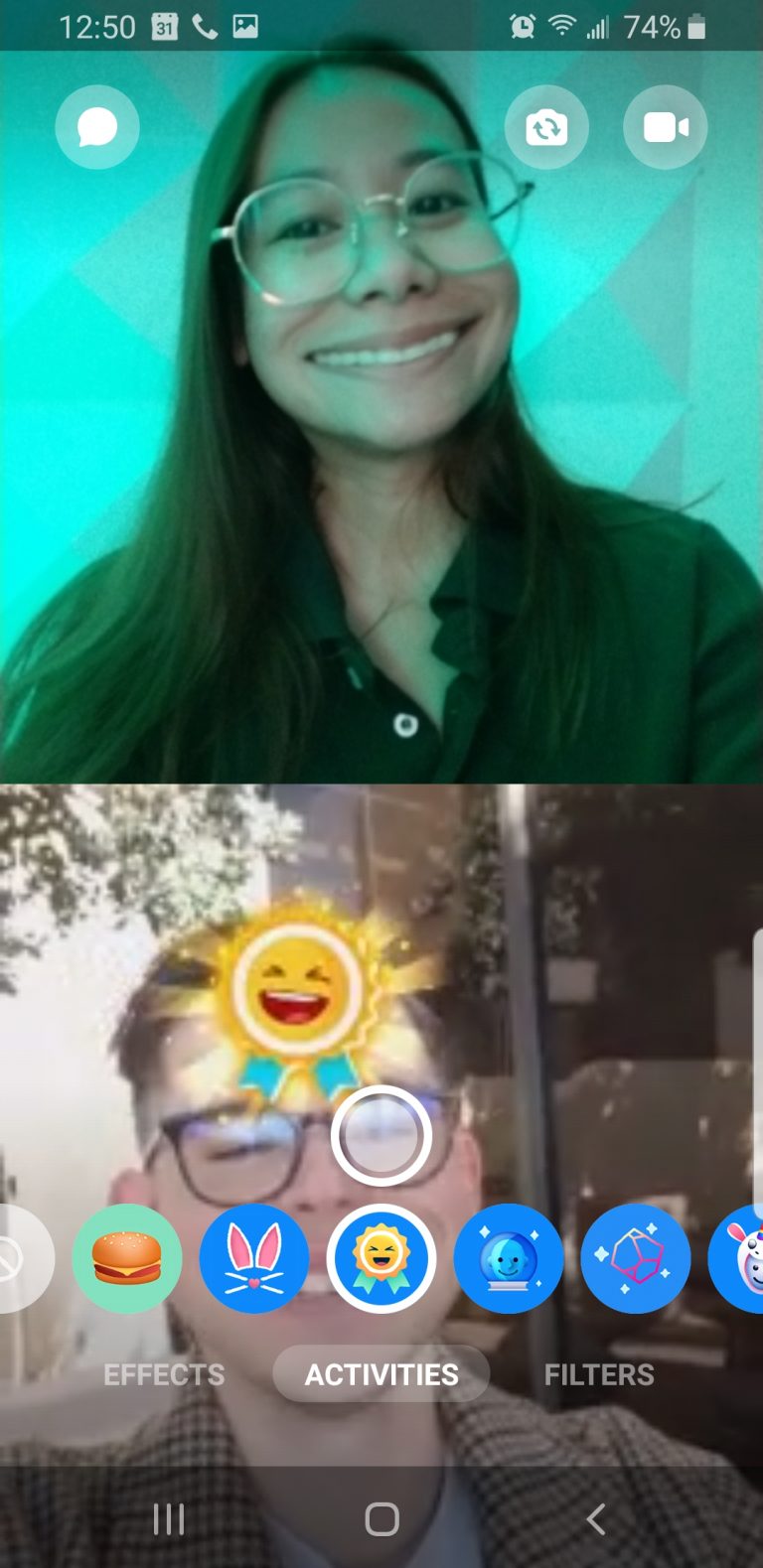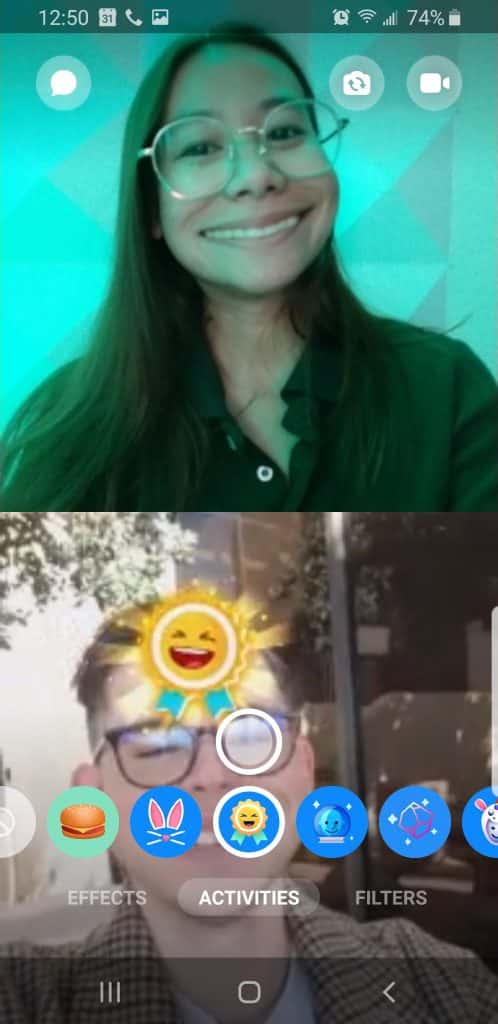 Troubleshooting Issues
There may come a time when video calling will encounter some problems with your microphone, speakers, or camera. You have several options in fixing these glitches.
Make sure you have given Facebook or Messenger access to your camera and microphone.
Close apps that may be using your camera or microphone, such as other chatting or video-calling programs.
Close and open the app.
Check your internet connection.
If you have done the above tasks, and you are still experiencing issues, ask the person with whom you're calling to follow those four troubleshooting steps.
Changing Messenger Settings
Anyone in your contact list can video call you at any time. If you don't like this, you can change your Messenger settings from your desktop device. Once you log in to Facebook on your computer, click the Messenger icon then click "See All in Messenger"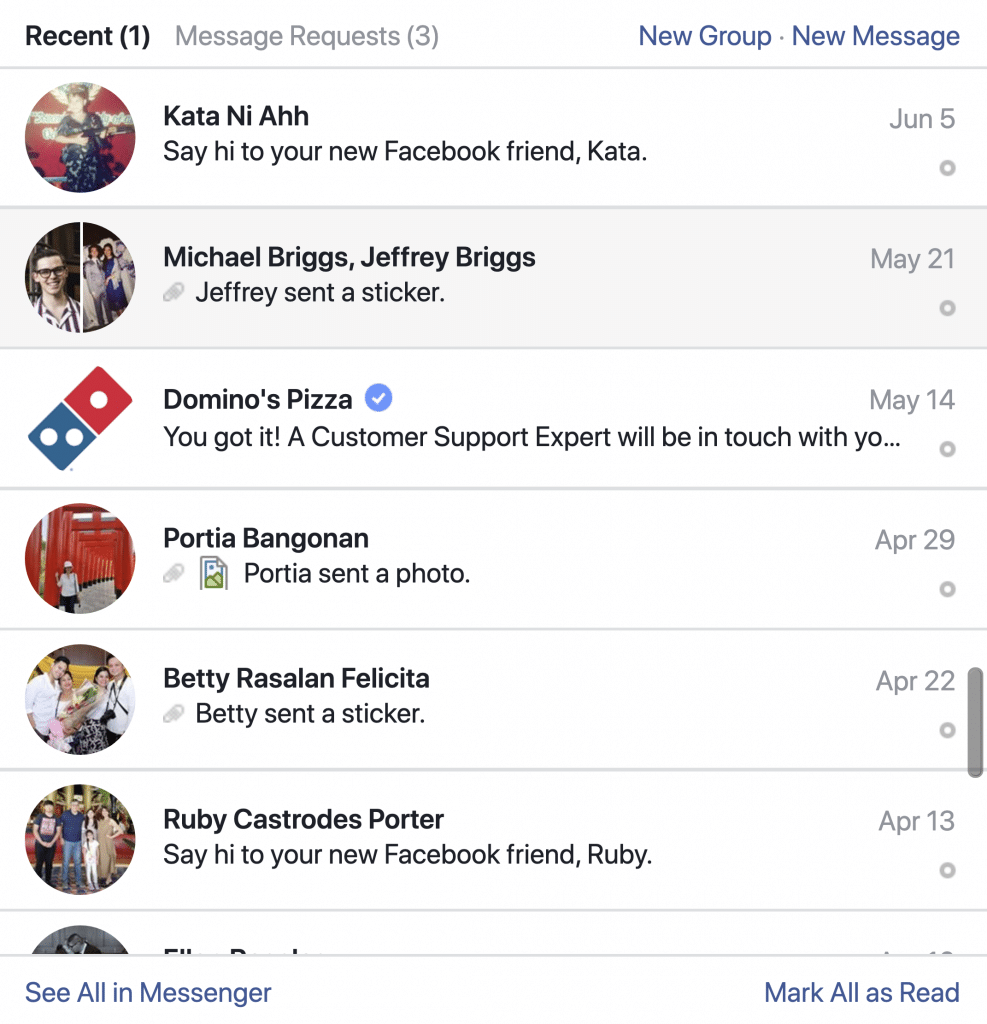 Click the spocket icon then click "Settings."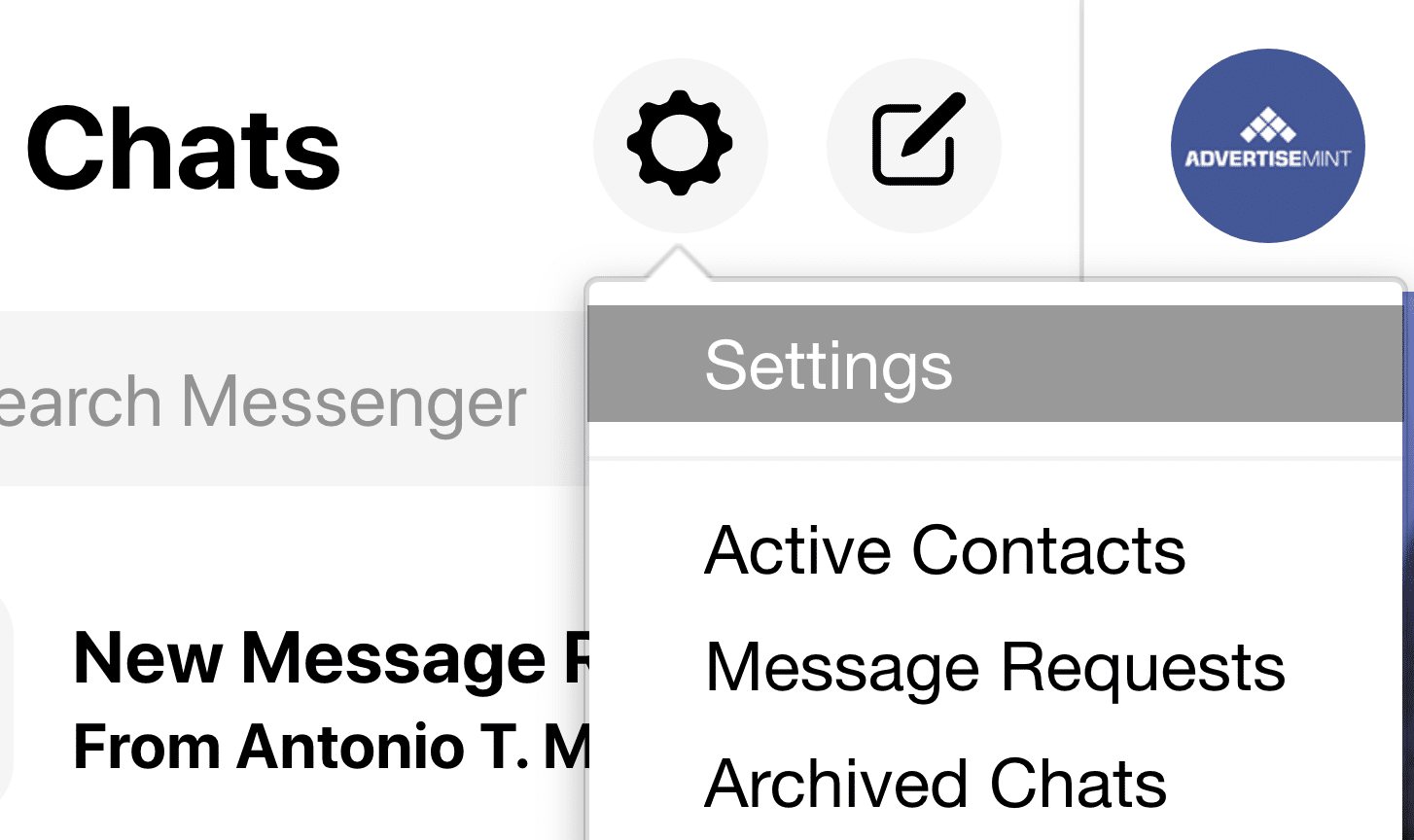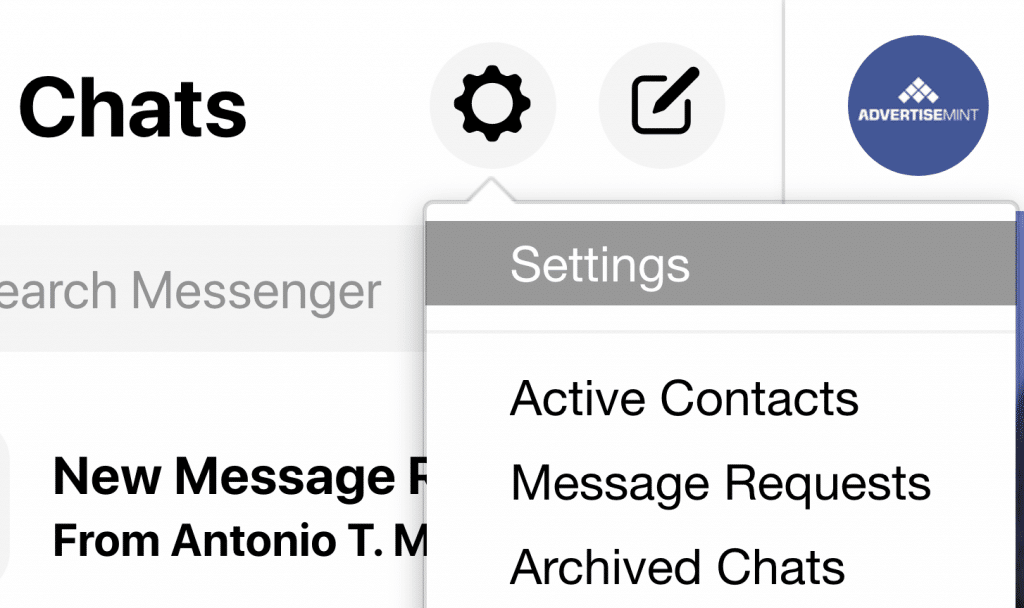 From there, you can disable sounds, notifications, and your "active" status. You can also block contacts, include payment information to send and receive payments across Facebook's family of apps, and choose the default skin color of your Messenger emojis.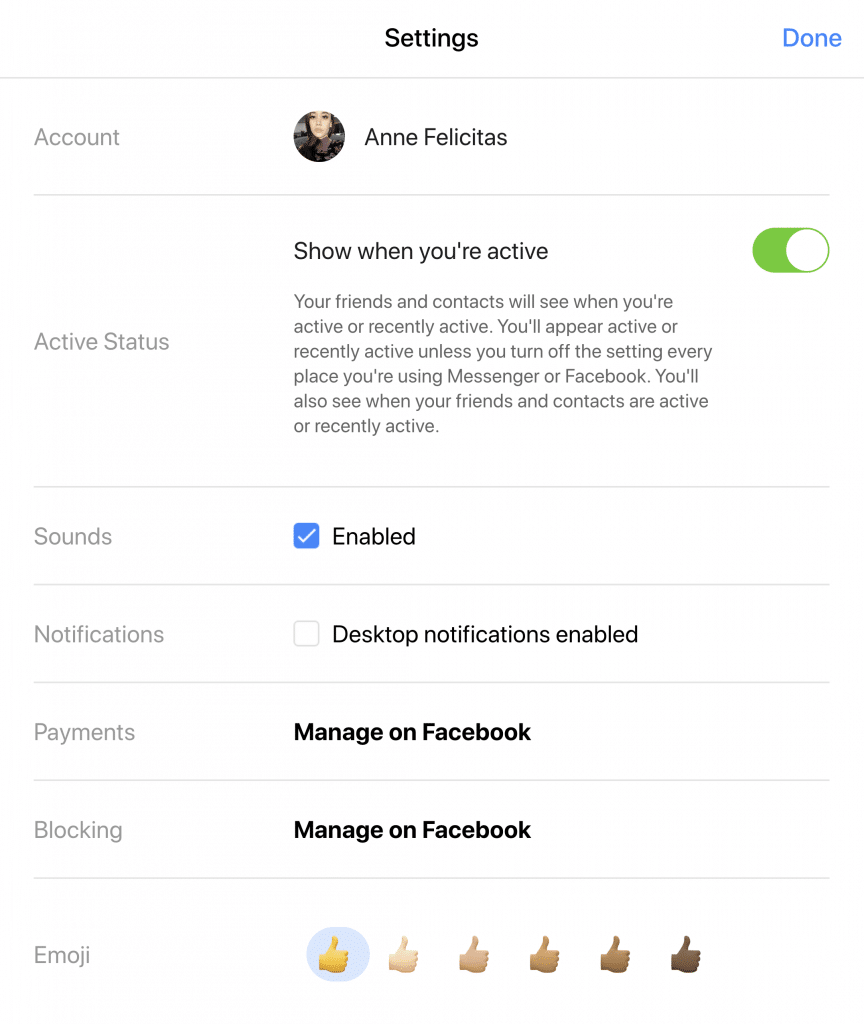 Throughout the years, Facebook has turned Messenger from a simple messaging app to a multi-purpose tool, from watching Facebook Stories to playing mobile games, contacting businesses and viewing ads. Instant Video is not the first addition to Messenger's many updates, and given Facebook's history of improving its products, it likely won't be the last.