May 5, 2018
Facebook tests the downvote button for public page posts. #facebook #socialmedia #tech
Click To Tweet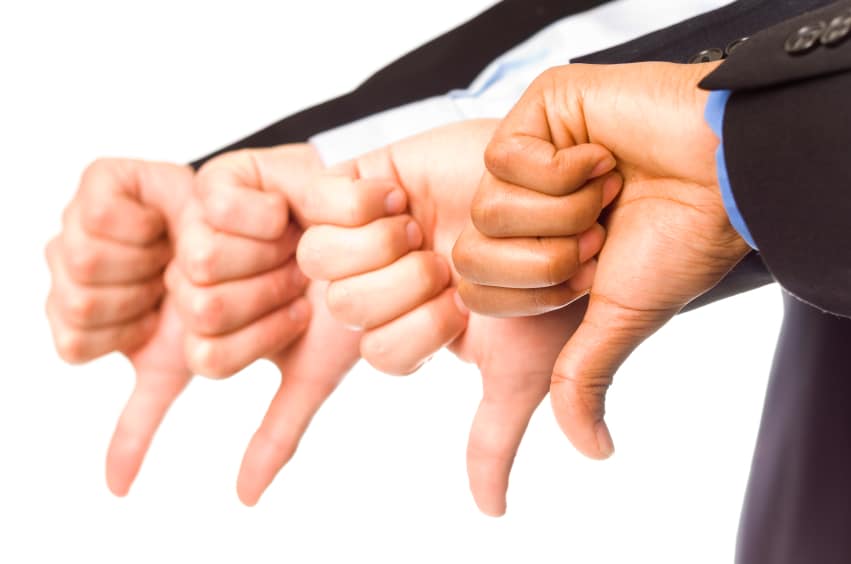 Like the idea of the downvote button? Facebook began testing this feature, which allows you to downvote (i.e., dislike) comments on public page posts, earlier this year. Now, the company is testing the downvote button in New Zealand and Australia.
At this time, the downvote button is only available for comments on large public posts, not for the actual posts themselves. According to Mashable, the reason for this is to help Facebook distinguish valuable and thoughtful comments from profane and destructive ones. You'll also be able to see the number of downvotes a comment has.
The idea of the downvote feature isn't entirely Facebook original. Reddit has a similar feature, allowing you to vote up or down for both posts and comments. The biggest difference is that the Reddit platform primarily contains news content and topics of interest, whereas Facebook's content is primarily driven by meaningful social connections.
"Public discussions are an important part of Facebook, and people have told us they want more ways to make sure those discussions are constructive – even when people might disagree with each other," a Facebook spokesperson told Mashable. "Facebook is a place for free expression, but we also recognize that there should be a way for people tell us and each other which comments are most thoughtful and useful."
What makes this feature useful other than to alert Facebook of harmful comments? Well, the more downvotes a comment has, the lower it is pushed in the comment thread. The more upvotes a comment has (or perhaps no vote one way or another), the higher it's pushed up the thread because Facebook reads these as more meaningful to users. Essentially, the downvote feature helps discourage belligerent behavior on the platform to improve your overall Facebook experience, encouraging you to offer positive, constructive comments.
Facebook told Mashable that the downvote feature does not affect personal News Feeds or social interactions.
From an advertising perspective, this new feature means, as a publisher, you will need to be wary of the content you post. If you post content that provokes a lot of comments that are downvoted, Facebook will likely decrease the visibility of your posts in users' feeds. To prevent this from happening, pay close attention to the comments on your posts and adjust the types of posts you put out there accordingly. You may also want to adjust your page's settings to control who comments on your posts.
Based on what you now know about the new feature, what vote would you give it: up or down?
Comments
comments