Facebook recently announced the release of a new feature that allows friends' recommendations to directly lead customers to businesses. As an ad agency, we're excited about this new development to drive traffic.
When you post a status requesting recommendation for new restaurants, for example, that person can choose to turn on Recommendations, which tracks your location and includes a map of your location on the post. When friends respond with recommendations, the recommended business will appear on the post's map. This is great organic publicity, take it from this Facebook advertising agency.
If you want to learn how to enable the Recommendations feature, follow the steps below.
Step 1: Ask for recommendations
Write a Facebook post asking for recommendations. Then click "Post."

Step 2: Turn on recommendations
Turn on recommendation by clicking "Turn On."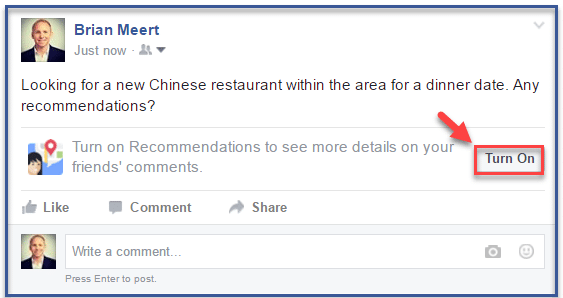 Step 3: Confirm to turn on recommendations
Confirm your decision by clicking "Turn on Recommendations."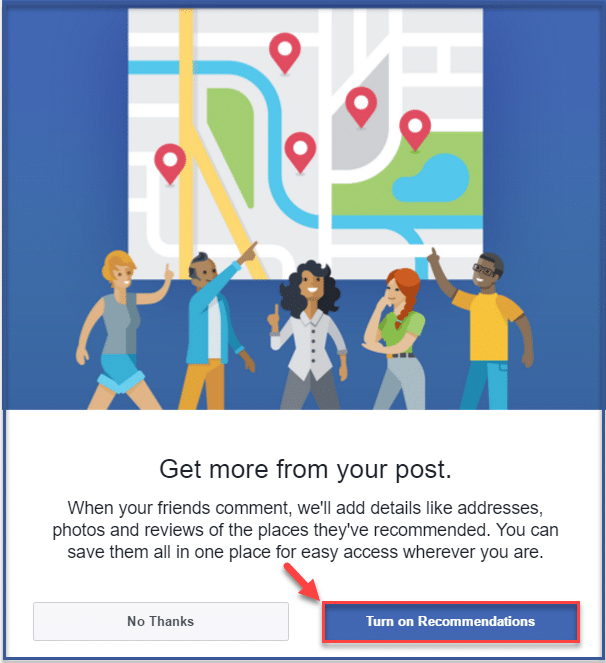 Step 4: Confirm your location
To confirm your location, click "Yes, Confirm Location."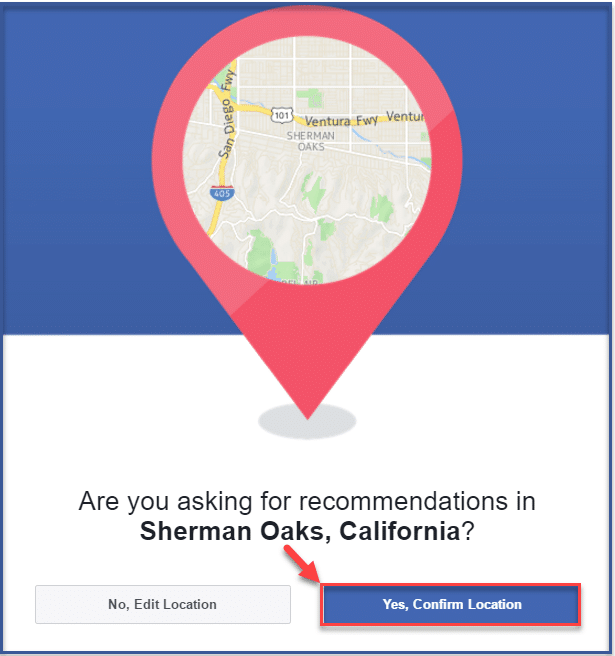 Step 5: Wait for recommendations
You're done! Recommendations should appear with links and additional information to the recommended business.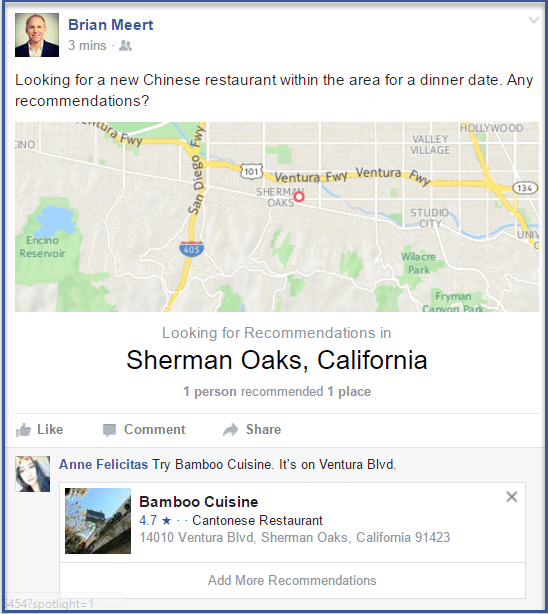 Edit: After this article was posted, readers asked for ways to disable the recommendations feature. Unfortunately, users can't disable the feature. They can, however, delete the "asking for recommendations" status from their post. Here's how to do it. 
Step 1: Click the three dots >> Edit Post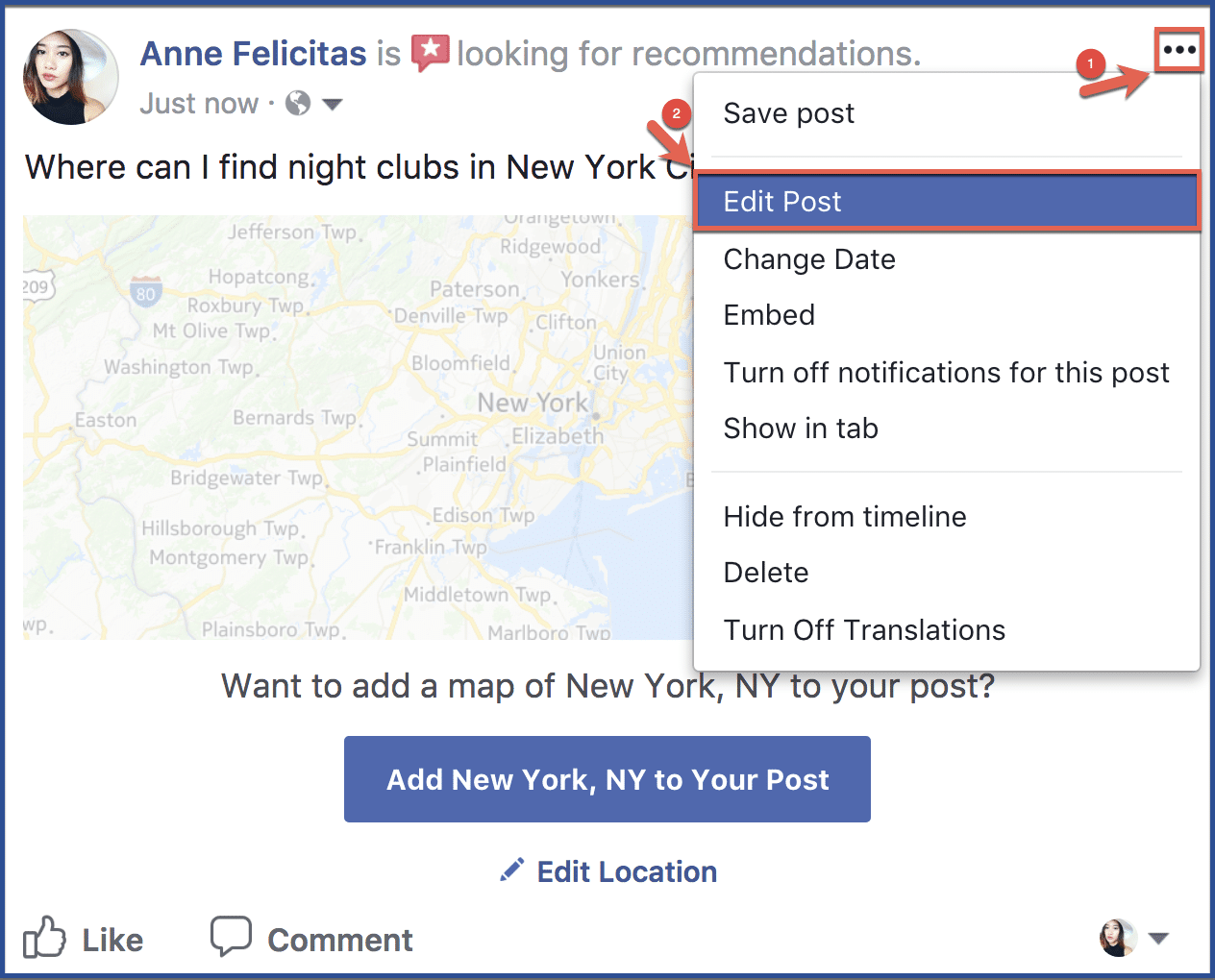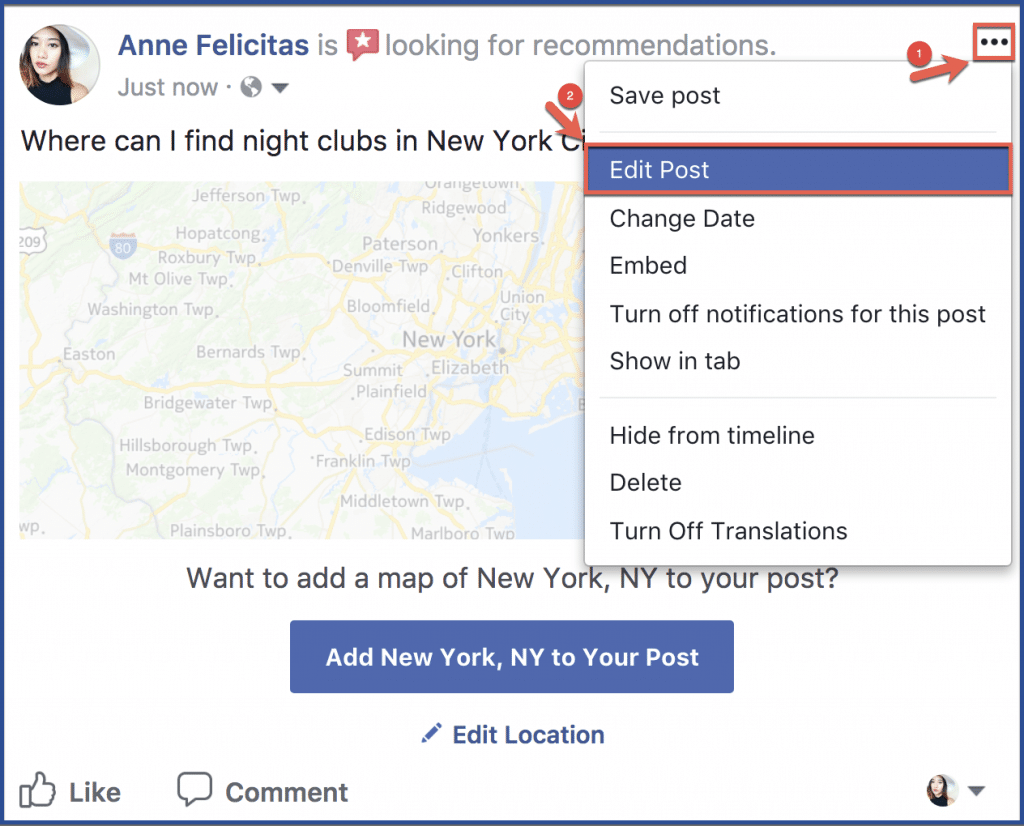 Step 2: Click on the "recommendations" tag >> delete (x) button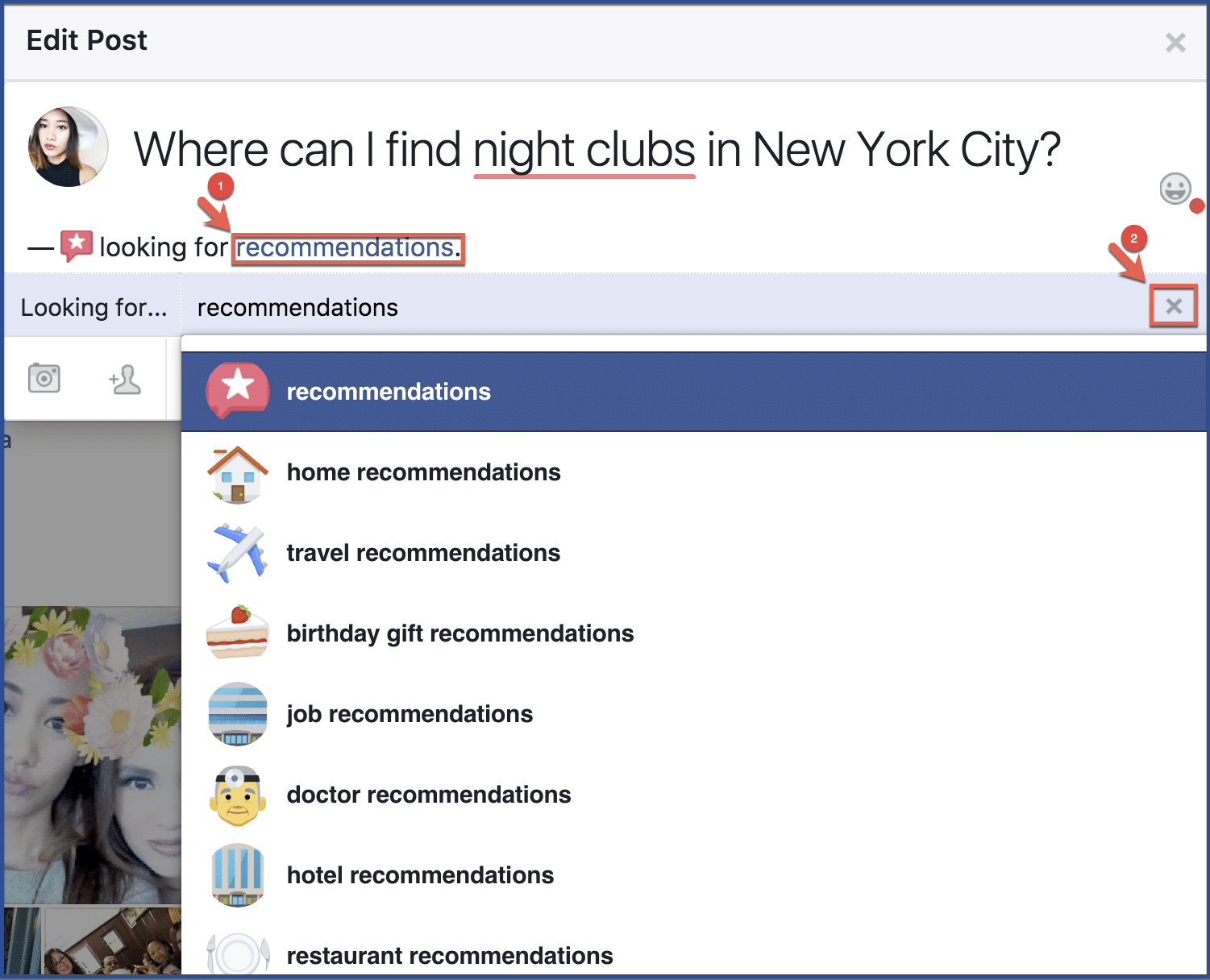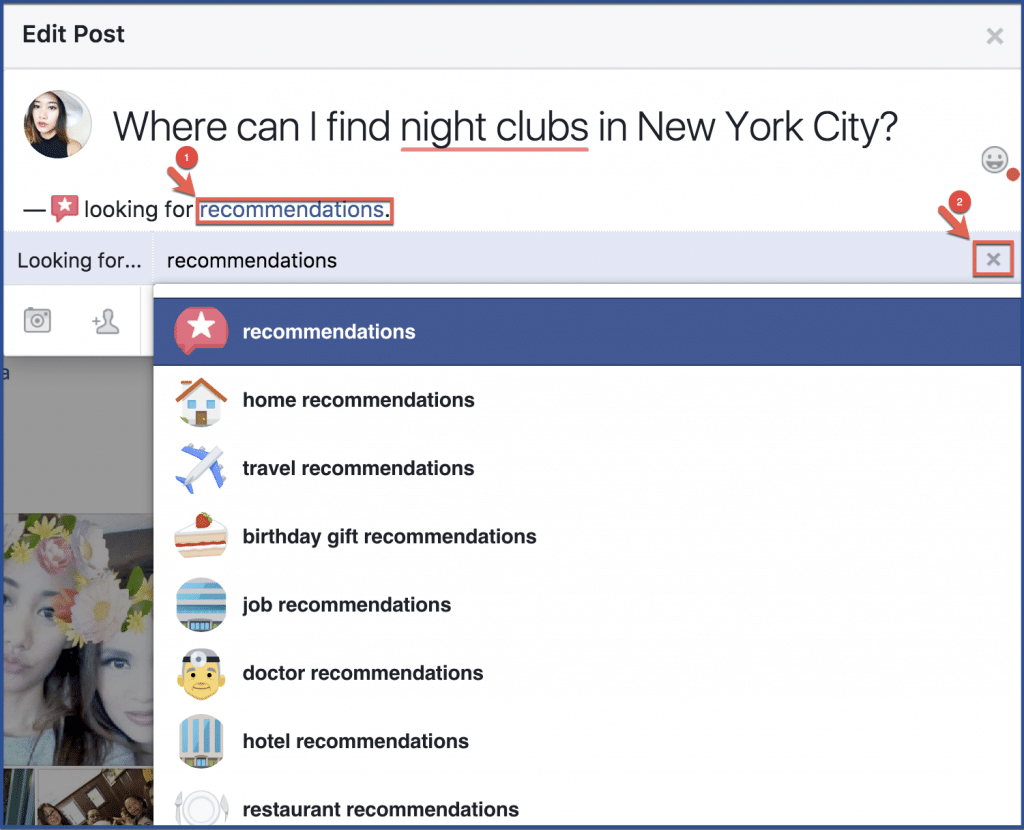 Step 3: Save post


Step 4: Delete map on post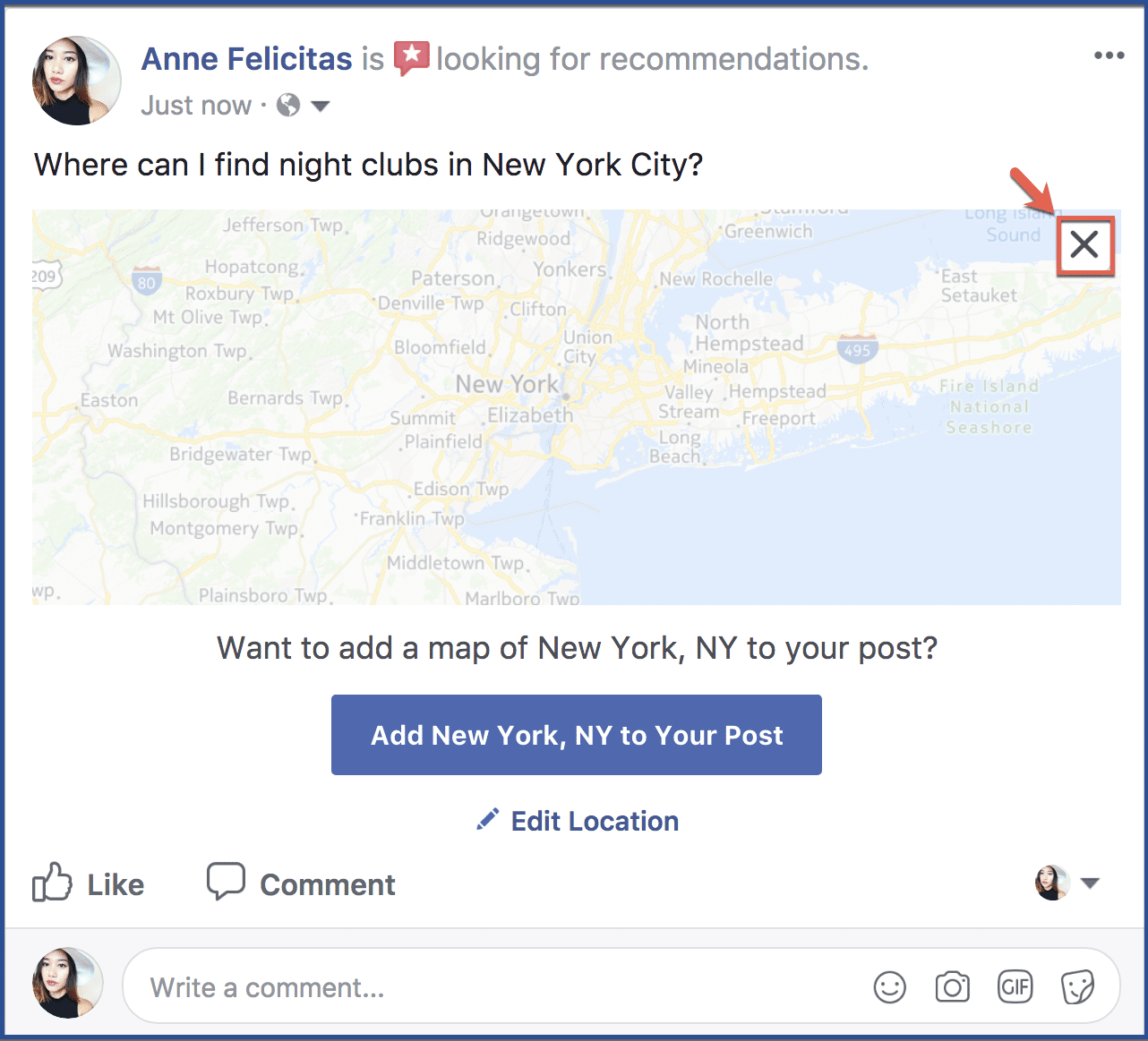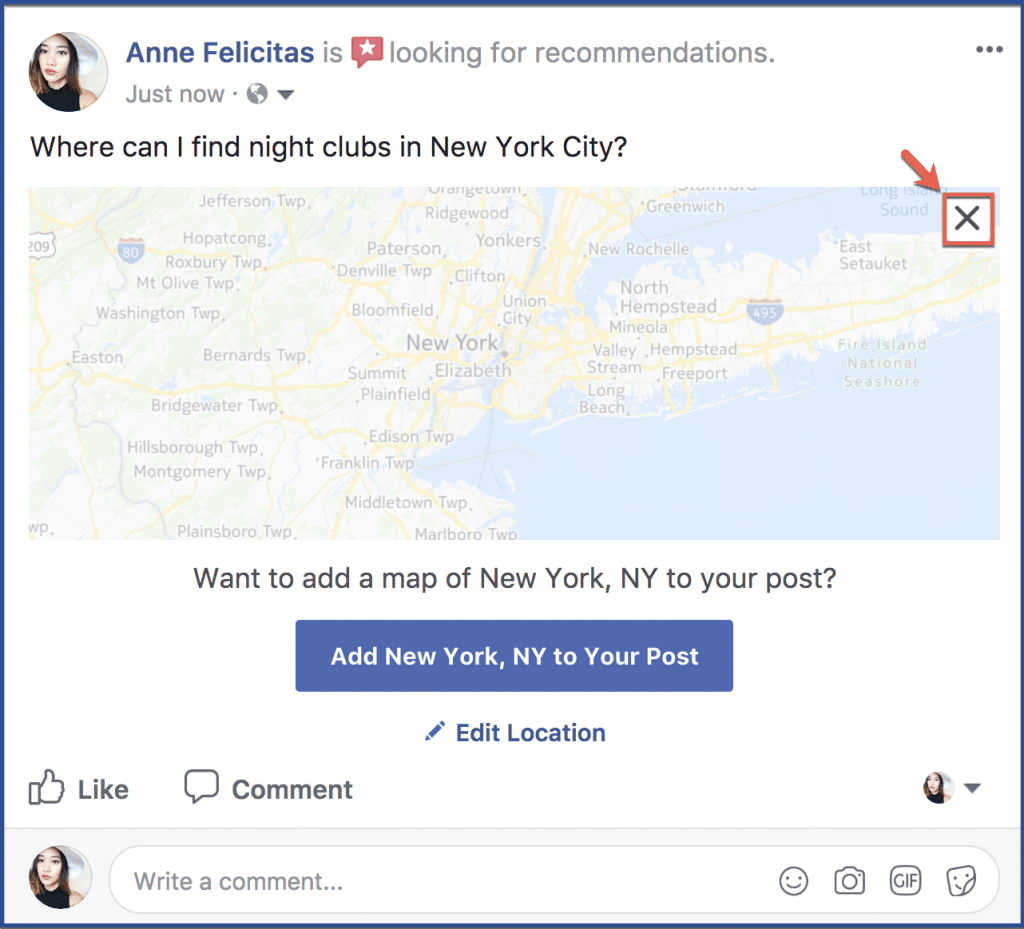 Step 5: You're done


Did you find this article helpful and informative? Leave your thoughts below on the comment's section or share to friends.
To find more information about advertising on social media, check out our Facebook advertising agency, Instagram advertising agency, and Snapchat advertising agency services on our website Advertisemint.com.
Learn More:
Comments
comments