Owning a Facebook profile with very little Facebook friends can be a little lonesome. This means less activity on your news feed. Without any posts to peruse, people to observe, content to engage with, you quickly become bored enough to search for different avenues of entertainment.
Boredom isn't the only problem that arises with the lack of Facebook friends. To whom will you share your brand new, well-thought-out, fan page? Whom will you encourage to share your fan page on their news feed?
Perhaps you've met someone in the office, on the subway, or at a business convention who you'd like to add to your list of Facebook friends. How do you find them? Follow the steps below to find friends on Facebook.
Step 1: Type name into search engine
Type the name of the person you want to add in Facebook's search engine.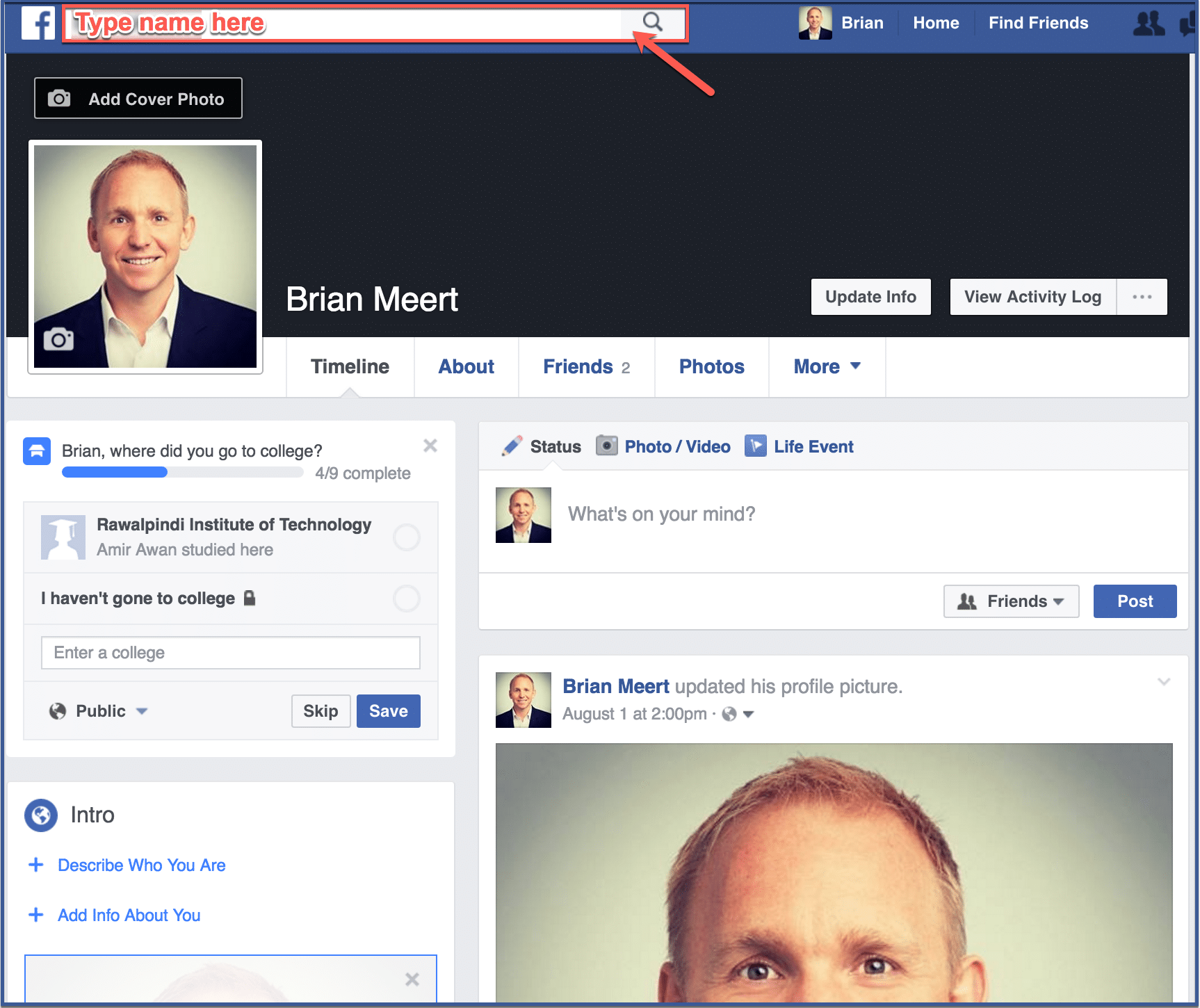 Step 2: Choose from search results
As you type, Facebook will give you suggestions. If the person you are seeking appears in the suggestion, click to go to their profile.
Step 3: Click "Add Friend"
Click "Add Friend" located below the cover photo.

Step 4: Wait
After you've sent your request, your friend will receive a notification. All you can do now is wait for them to accept.

Recommended Articles Related to Facebook Advertising
Comments
comments