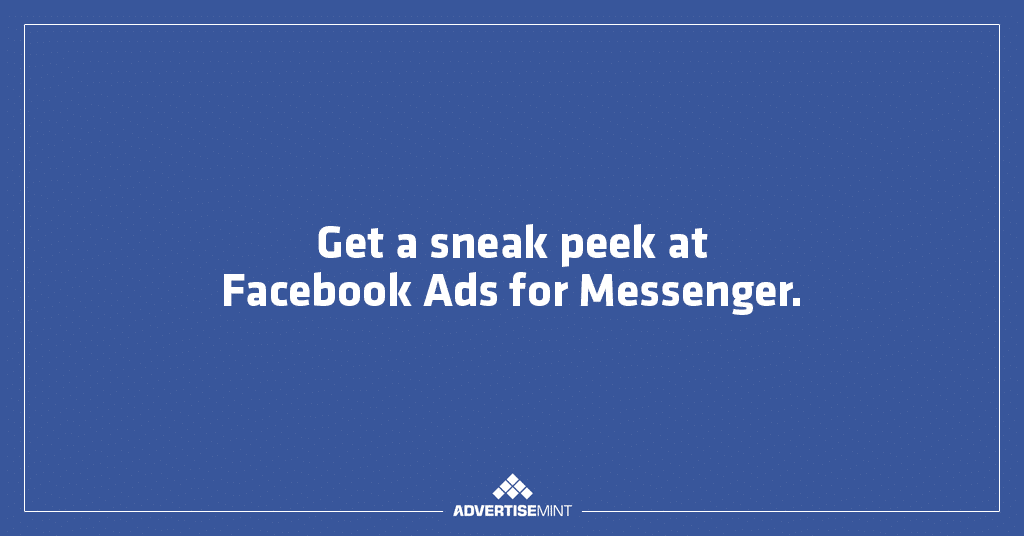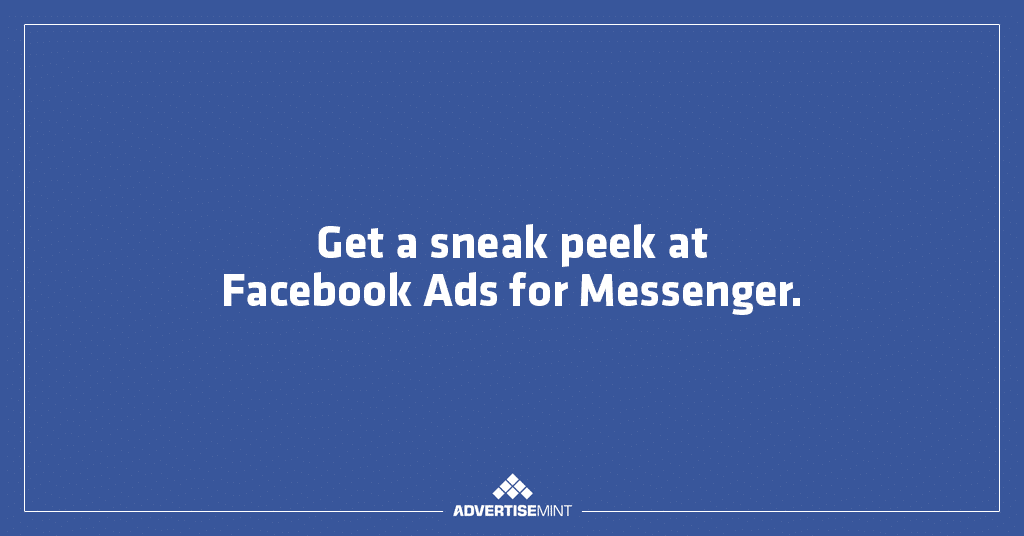 We knew that Facebook was going to roll out the new Facebook ads in their Messenger app in the second quarter. Well, now we can see what they will look like. Jonathan Tzou, director of marketing at GSV Labs, screenshotted a promotion for Uber that appeared at the top of his Messenger app: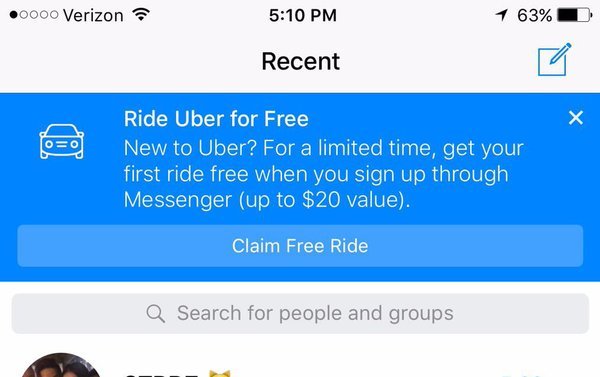 The word was that this will be a form of allowing businesses that have already had little chats with their consumers – no chat, no messages, sales or product info. Sounds like an alright deal, eh?
Well, now the problem is that Tzou has never used Uber through Messenger before and the promotion was not in his message thread so now there's a big question mark whether this is another type of ad that Facebook is thinking of using broadly or something that is exclusive to Uber.
Uber began integrating with Facebook Messenger in December, but consumer usage of the feature has been slow, sources told The Information's Cory Weinberg reported earlier this month.
So, there is also a chance that this could just be a non-paid relationship between Uber and Facebook, as the social network tries to encourage developers who are considering plugging into the Messenger platform.
Neither Facebook nor Uber could be reached for comment. So all of us are really just confused about the whole thing. Time will tell so stay tuned for updates on Facebook ads!