Spam is a nuisance, especially when certain users continuously publish it on your Facebook page. You can, however, ban individual followers from posting on your page, liking your posts, posting comments, and messaging and liking your page. As an agency for advertising, we have had to whip out this tactic before and it works like a charm. Keep reading to to know about how to ban someone from Facebook page.
Identifying Troublesome Followers
In the dynamic realm of social media, not all interactions are created equal. Identifying troublesome followers requires a discerning eye attuned to the subtle nuances of engagement.
These followers often exhibit negative behavior patterns that disrupt meaningful discussions and detract from the overall value of your page. Keep a watchful eye on comments, messages, and reactions that deviate from respectful and constructive interactions.
Persistent derogatory language, personal attacks, spammy promotions, and excessive self-promotion are telltale signs of followers whose actions may warrant closer scrutiny.
Why ban Troublesome Followers? 
Banning troublesome followers from your Facebook page serves as a critical measure to maintain a healthy and respectful online community. By taking this action, you create a space where genuine interactions thrive, fostering a positive environment that aligns with your page's values. 
Troublesome followers often engage in disruptive behaviors that can include offensive comments, spammy promotions, or personal attacks, which can deter other followers from participating in meaningful discussions. Banning such individuals sends a clear message that your page is committed to upholding standards of respectful engagement and safeguarding the well-being of your community members.
Moreover, it allows you to protect your content from unwanted negativity, ensuring that your page remains a hub for constructive interactions and valuable conversations that benefit both your followers and your brand.
Ways to ban Troublesome Followers
Banning troublesome followers from your Facebook page involves a few strategic steps to maintain a positive and harmonious online environment. Here are some ways to ban troublesome followers:
How to Ban Someone Who Likes Your Page
Step 1: Go to "Settings."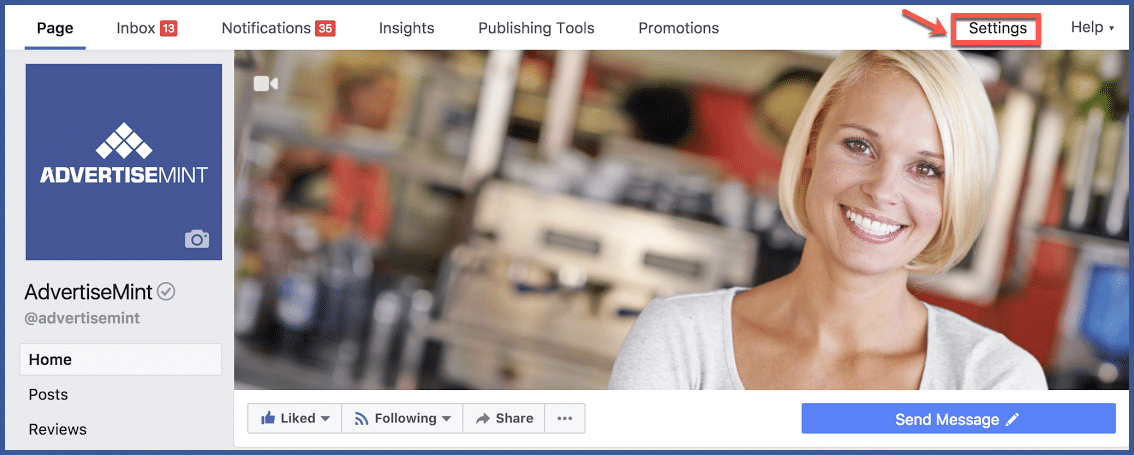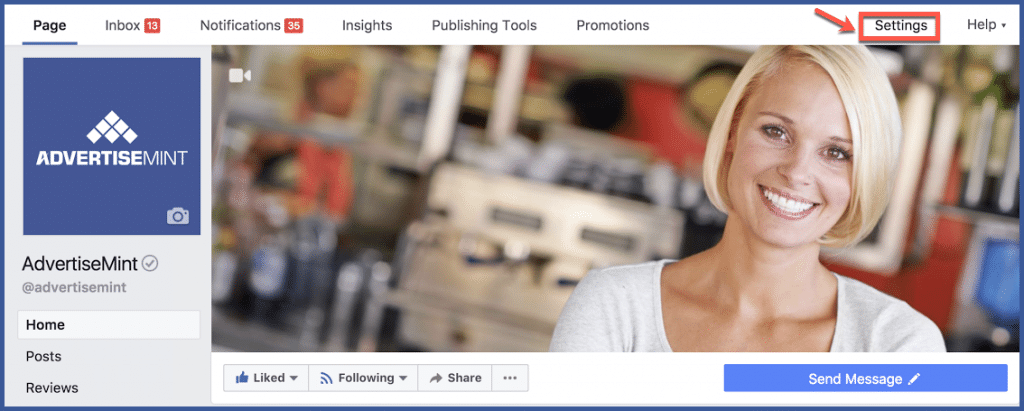 Step 2: Select "People and Other Pages" in the left-hand column.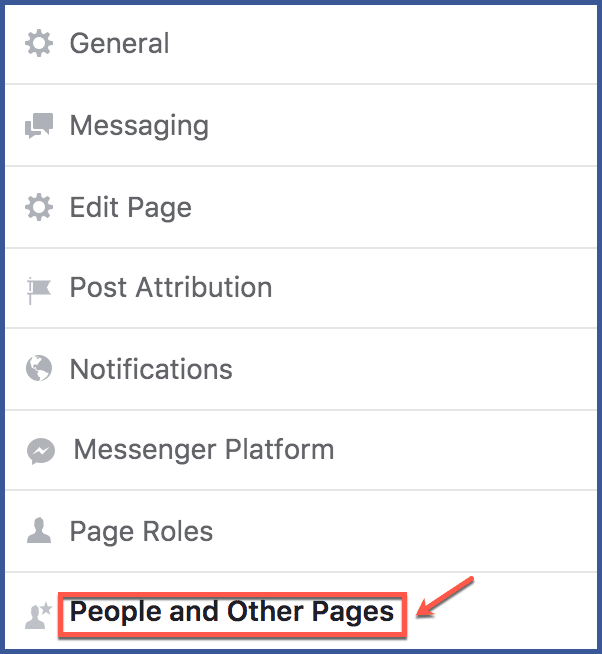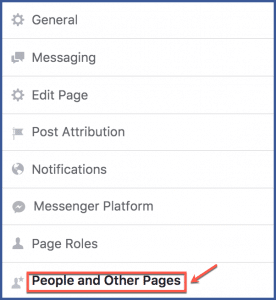 Step 3: Search for the user you want to ban and click to check the box next to their name.


Step 4: Select the gear icon and choose "Ban From Page." Click "Confirm."

Ban Someone from a Comment on a Post
Step 1: Hover over a comment by the user and select "…" located at the right. Select "Hide Comment."

Step 2: Click "Ban [Name]."

Ban Someone from Messaging Your Page
Step 1: Select "Inbox" at the top of your Page.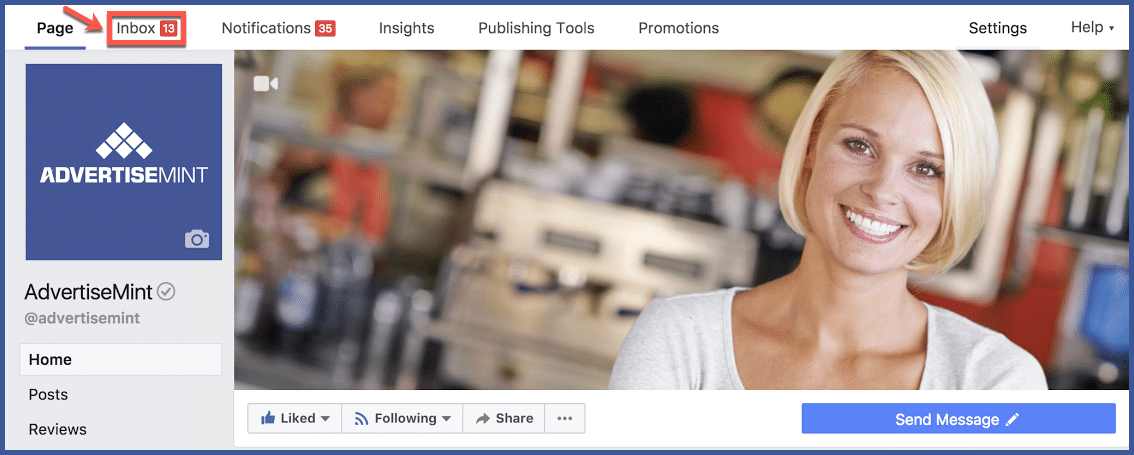 Step 2: Choose the message from the person you want to ban on the left.

Step 3: Select the "Mark as spam" icon.

Ban Someone from a Post
Step 1: Choose "Posts" from the left-hand column of your Page.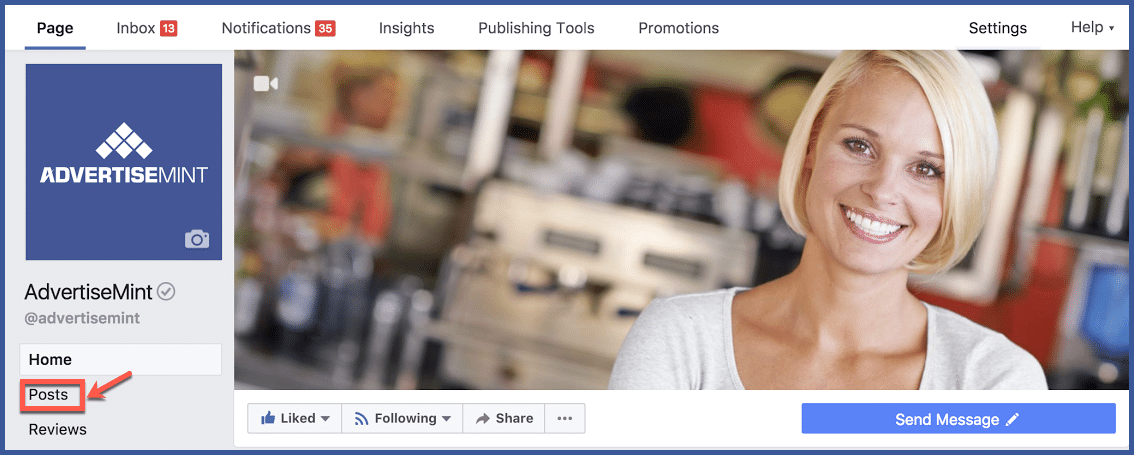 Step 2: Select "Visitor Posts" at the right-hand side of your Page.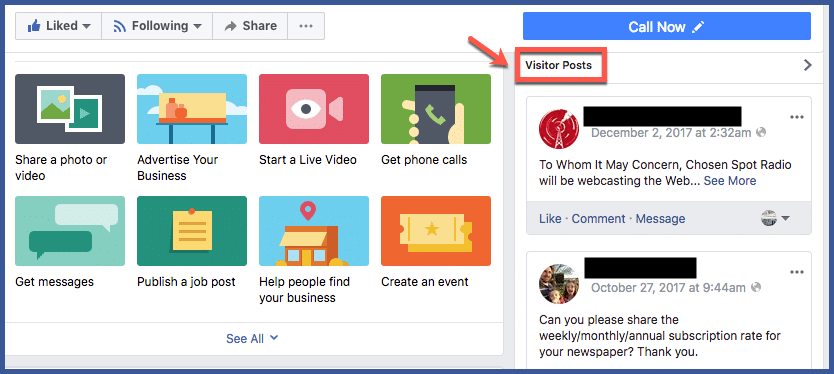 Step 3: Locate the post by the user you want to ban and select the "…" icon.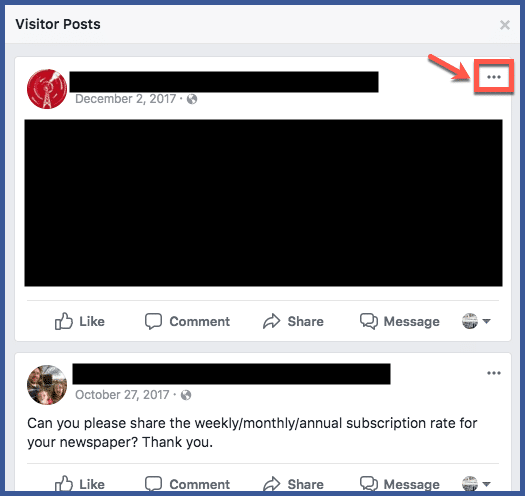 Step 4: Click "Ban From Page," then "Confirm."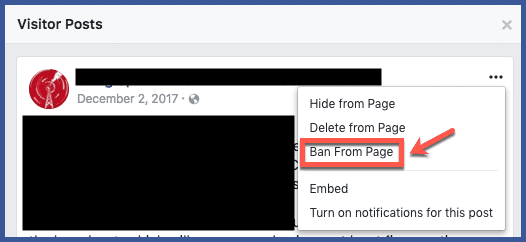 Unban Someone From Your Page
Step 1: Go to "Settings."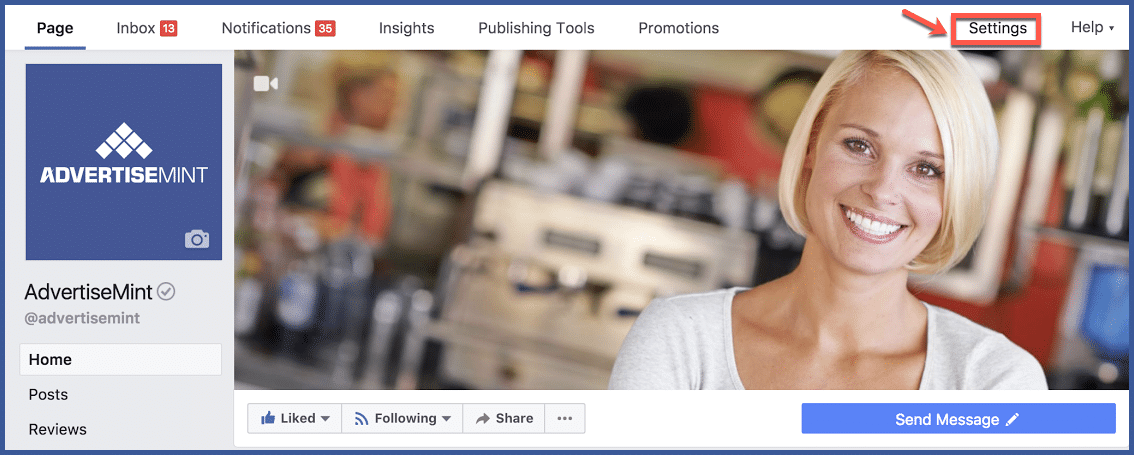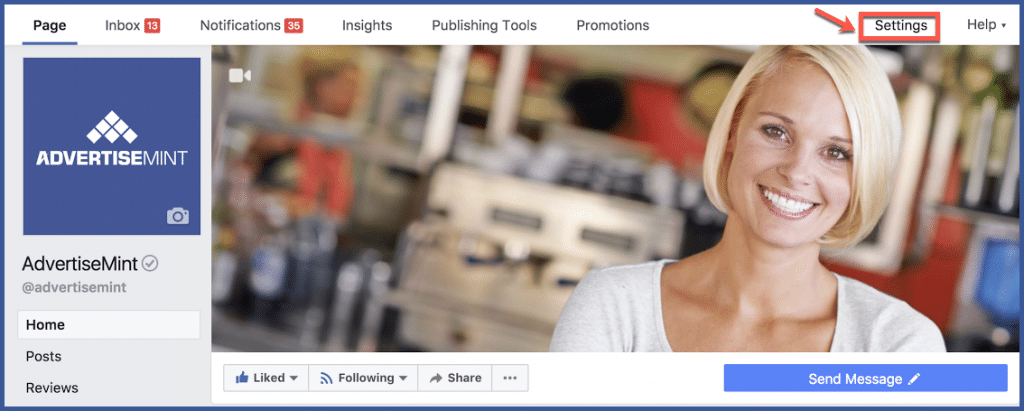 Step 2: Go to "People and Other Pages."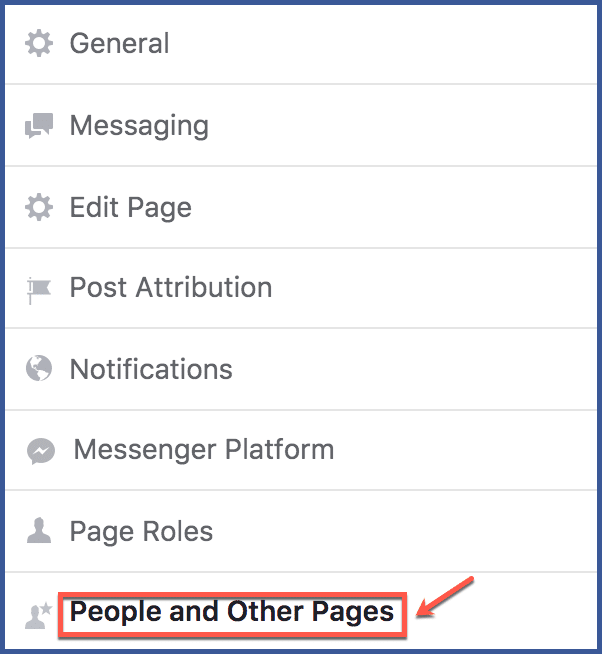 Step 3: Select the "People Who Like This Page" dropdown and choose "Banned People and Pages."


Step 4: Click to check the box next to the user you want to unban.


Step 5: Click the gear icon and choose "Unban From Page," then click "Confirm."


Utilizing Page Moderation Tools
As a page administrator, you hold the keys to maintaining the quality of engagement on your Facebook page.
Facebook offers various moderation tools that grant you greater control over interactions. These include the ability to filter certain keywords, phrases, or even emojis that may be associated with negative or spammy content.
Additionally, you can set parameters for who can comment on your posts, thus curating a space that encourages meaningful and relevant conversations. These tools enable you to set the tone of interactions and ensure that your page remains a beacon of positive engagement.
Addressing Persistent Troublesome Behavior
While most followers are open to redirection and positive interactions, there are instances when disruptive behavior persists. When dealing with followers who consistently engage in negative actions, it's important to adopt a proactive approach.
Begin by documenting instances of troublesome behavior, as a record can be valuable if you need to escalate the situation. Should the behavior cross the line into harassment or threats, consider reporting the individual to Facebook.
Facebook's reporting system enables you to highlight specific comments, posts, or interactions that violate their community standards. Depending on the severity of the violation, Facebook may take appropriate action, which can range from warnings to account suspensions.
Communication and Transparency
Transparent communication is a cornerstone of effective community management. If you decide to ban a troublesome follower, consider posting a public statement that explains the rationale behind your decision.
While you're not obligated to share personal details, offering a general explanation underscores your commitment to maintaining a respectful and safe environment for your followers. Additionally, take the opportunity to reinforce your page's community guidelines.
Clearly articulate the behaviors that are unacceptable and outline the consequences for violating those standards. By setting clear expectations, you empower your followers to actively contribute to a positive digital space.
Conclusion
In the intricate web of online interactions, the power to ban troublesome followers from your Facebook page is a crucial tool that allows you to nurture a digital haven where respect, positivity, and meaningful conversations flourish.
By recognizing the signs of disruptive behavior, understanding the impact of banning, and utilizing the available tools, you become the steward of a community that embodies your values and principles. The process of banning isn't about stifling dissent, but rather about fostering an environment where diverse perspectives can coexist harmoniously.
As you navigate this journey of community management, remember that your commitment to open communication, transparent actions, and preventive measures lays the foundation for a space where genuine connections thrive, and your Facebook page becomes a beacon of inspiration, engagement, and unity.
FAQs
What constitutes a "troublesome" follower on my Facebook page?
Troublesome followers are individuals whose behavior consistently deviates from respectful engagement. This can include posting offensive comments, engaging in personal attacks, spamming, or consistently disrupting the positive atmosphere of your page.
How do I identify troublesome behavior from followers?
Look out for patterns of negative interactions, such as derogatory language, aggressive comments, excessive self-promotion, or an intent to incite arguments. Monitoring comments, messages, and reactions can help you spot such behavior.
What is the impact of banning a follower from my page?
Banning a follower restricts their ability to engage with your content, post comments, or interact with other followers on your page. It helps maintain a respectful community and upholds the standards of engagement you've set.
Can I ban a follower temporarily or only permanently?
Facebook's ban function typically results in a permanent removal of the follower's access to your page. However, you can choose to lift the ban if circumstances change, though this process requires manual intervention.