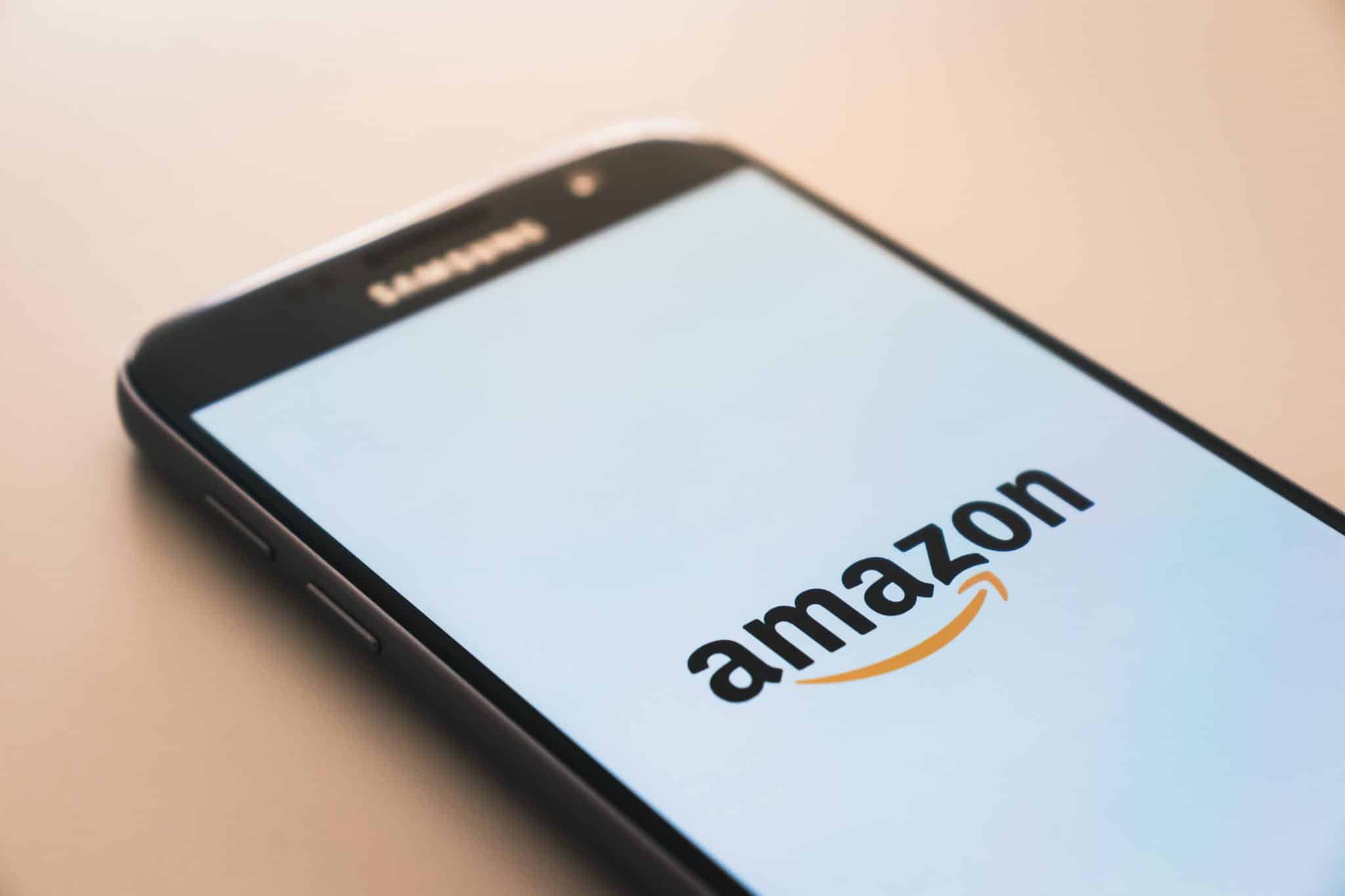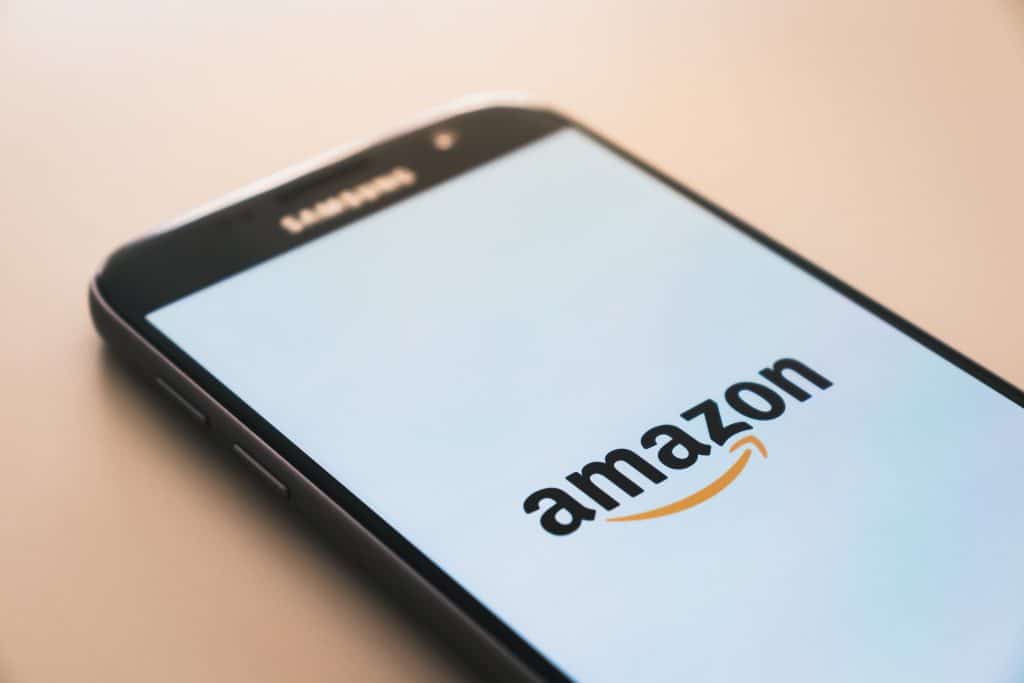 Amazon sellers were shocked to find a casual message on their dashboard recently, which informed them of the platform's new feature: the option to message and even offer refunds/reimbursements to negative reviewers. This "Contact Buyer" button came out of the blue, with no official press or testing ever being announced by Amazon regarding this decision. 
Now that it's here, how do you contact negative reviews on Amazon Seller Central? How does it allow you to contact a specific Amazon reviewer? And lastly, how could this help you improve your seller feedback and boost sales?
When can Amazon's Contact Buyer Feature be used?
Not every seller on Amazon has access to this new feature. The company has only given the option to sellers enrolled in Amazon Brand Registry. Additionally, not every customer review will have the "Contact Buyer" option. There are two main criteria to determine which customers you can contact using Amazon's new feature. Firstly, the review has to be critical (i.e. 1-3 stars). Secondly, they have to be from a verified purchase. 
How to Contact a Bad Review on Amazon
First, you need to see your product reviews on

Amazon Seller Central

. To do so, select the "Customer Reviews" button under the Brands Menu.

Search through your product reviews. Identify reviews of specific products by entering their Amazon Standard Identification Number (ASIN) in the search bar. 

Find a customer review that is 3 stars or less. Click the "Contact Buyer" button located at the top right of the review. Note: there is a glitch that results in this option being unavailable despite the review meeting the criteria. However, this minor glitch is easily fixable after being reported.

After selecting "Contact Buyer," you should see a window with two options: Courtesy Refund, or Customer Review.
Courtesy Refund
The courtesy refund option allows sellers to offer the reviewer a full refund for their item or a replacement item. Once you select "Courtesy Refund," a review window will appear including a template message to the buyer, product information, order ID, and more. The customer then has the option to either respond "Full refund" or "Replace item" depending on their preferences.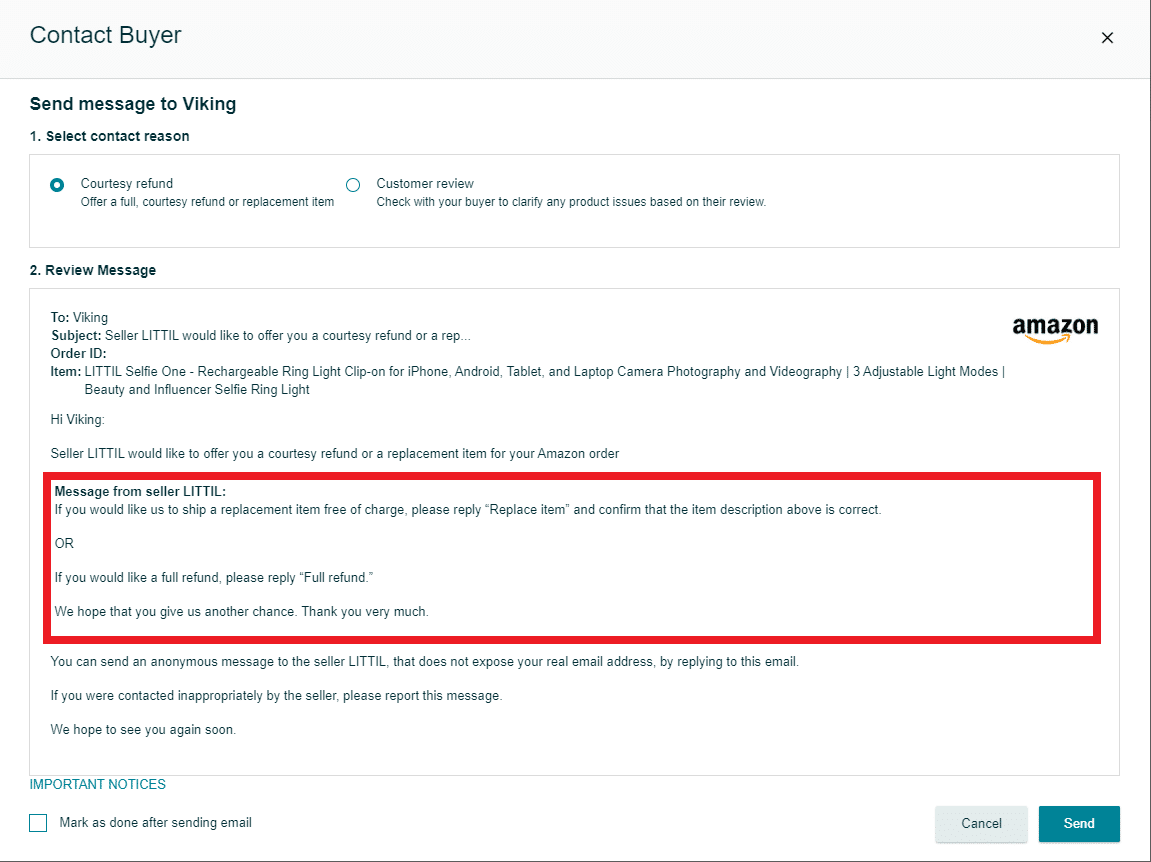 Customer Review
Similarly, if you select the "Customer review" option, a second window pops up including the customer's information and product information, but with a different message template. Instead of offering refunds or replacements, this template quotes the review the purchaser left on your product and prompts the customer to respond anonymously to the brand's inquiry.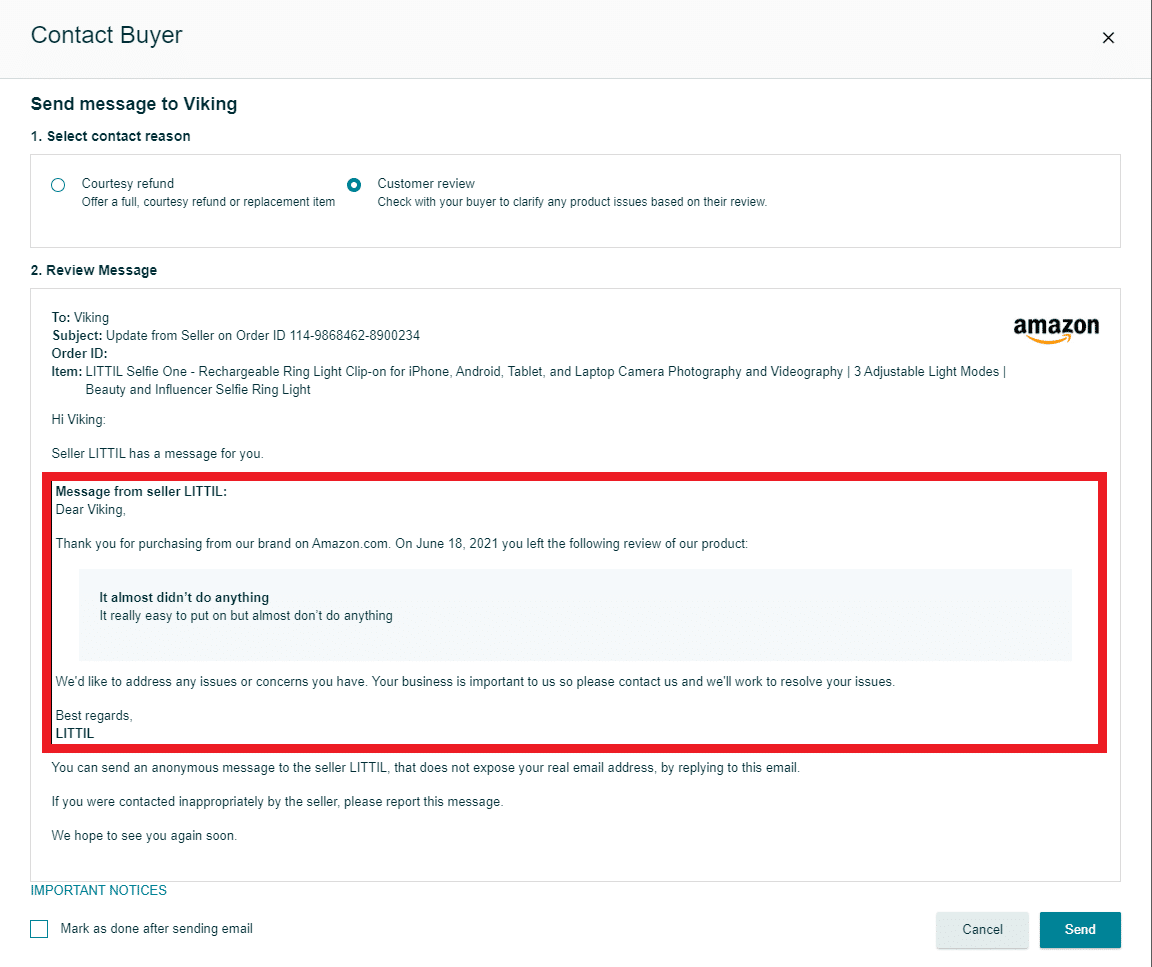 Contacting Critical Amazon Customers: Is it Worth it?
Though many might rejoice at the thought of being able to change the hearts of their customers to get a better review, others remain wary, and for good reason. Contacting critical reviewers to offer refunds or reimbursement is now both encouraged by and prohibited by Amazon simultaneously. In fact, their official policies on customer reviews still state that it is a violation if "…a seller offers to provide a refund or reimbursement after the buyer writes a review (including reimbursement via a non-Amazon payment method). This could be done via buyer-seller messaging on Amazon or directly contacting customers or using 3rd party services, websites, or social media groups."
This leaves brands in a confusing middle ground when it comes to using the "Contact Buyer" feature. Secondly, this option could easily change buyer-seller relationships on the platform or perhaps even create a toxic environment. Brands could be incentivized to lose out on profits to please upset customers, and opportunistic individuals could become incentivized to leave negative reviews in return. 
However, others are extremely happy with the ability to contact negative reviewers. Many devoted brands have longed to be able to make things right with unsatisfied purchasers, and it could do wonders for a brand's reputation to turn a 1-star reviewer into a loyal fan. Previously, sellers had no option but to accept negative reviews unless they violated Amazon's guidelines. Brands now have the choice to take action, communicate, and maybe even turn ranting reviews into raving ones.
The impact of this new feature has yet to be seen, and it's likely Amazon will make adjustments to it in the future. Regardless, now that sellers have this ability, they should consider its impact on their customer service strategy, and keep it in mind when creating a top-notch Amazon marketing strategy.