Creating a Facebook event is an easy and convenient way for businesses to organize a private or public event, from birthday parties to fundraisers to workshops. On Facebook you can easily track attendance, create polls, and update guests. Starting your own Facebook event is fast and easy. Simply follow the instructions below.
Start Your Facebook Event
Go to your news feed at facebook.com and click "Create Event".
Choose to create a public or private event.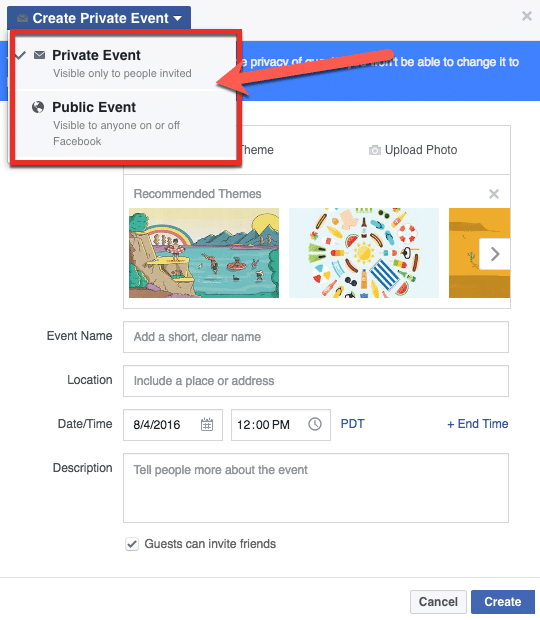 Fill in required information then click "Create".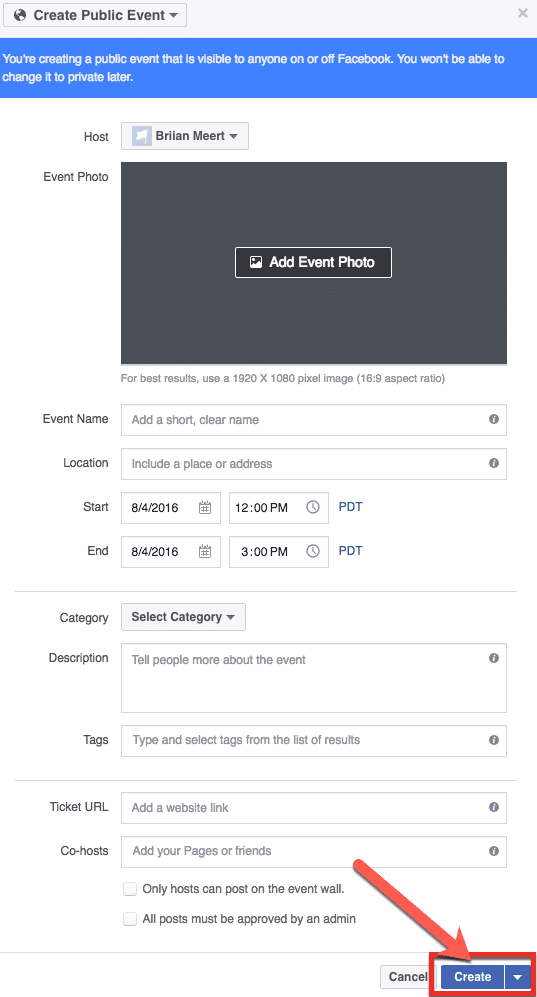 Congratulations! You have created your own Facebook event.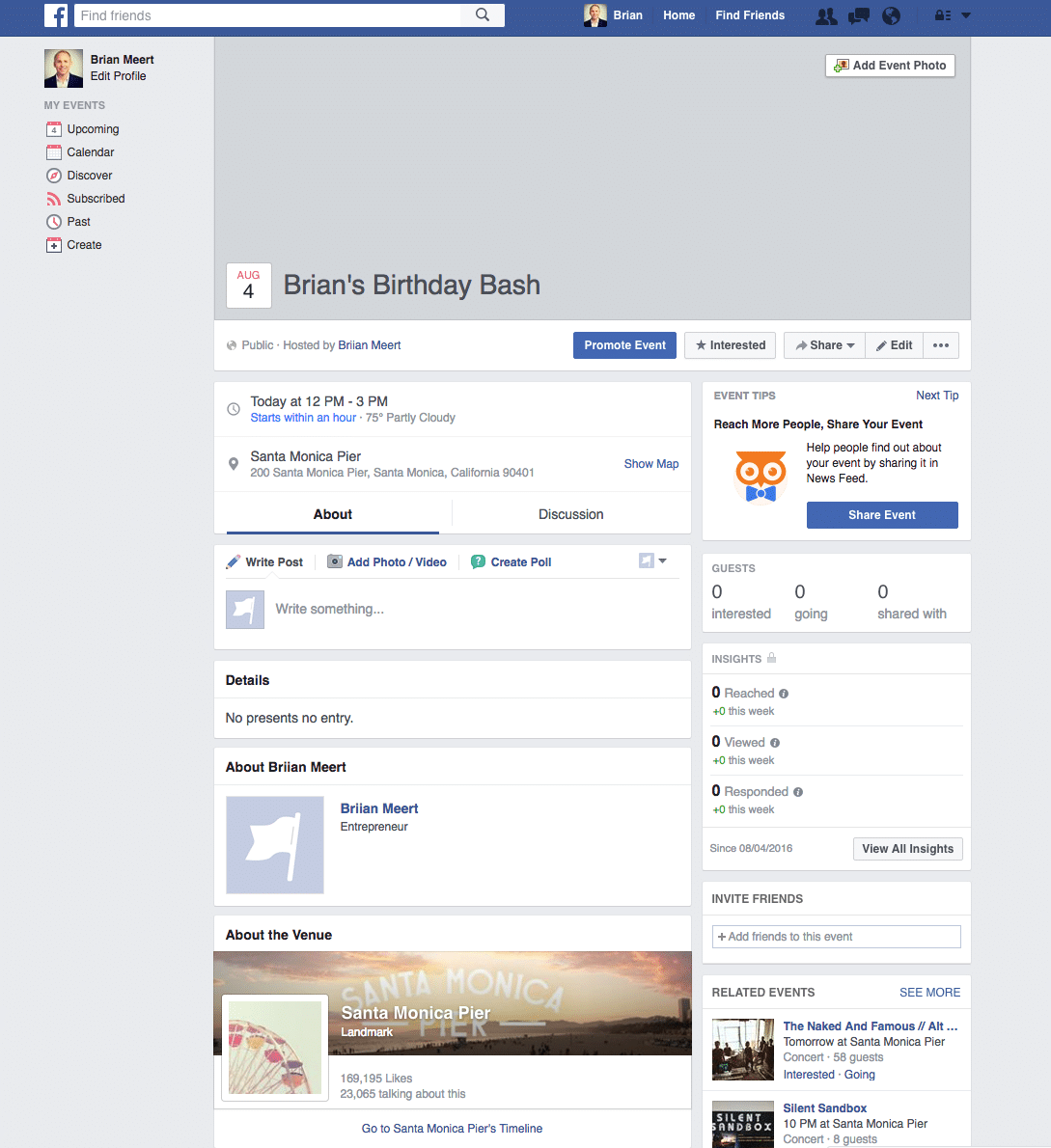 Comments
comments