While a Facebook page gives public figures, businesses, and organizations a public presence on Facebook, Facebook groups provide a place for users to share and discuss their interests and passions. Unlike a Facebook page which is viewable to the public by default, a group can be made visible to chosen members or the public. Types of Facebook groups include ride shares, political causes, or fan pages. To create your own Facebook group, follow the three easy steps below.
Step 1: Click "Create Groups" under "Groups"
Go to your news feed at facebook.com and click "Create Groups" located under the category "Groups" on the button left side of your feed.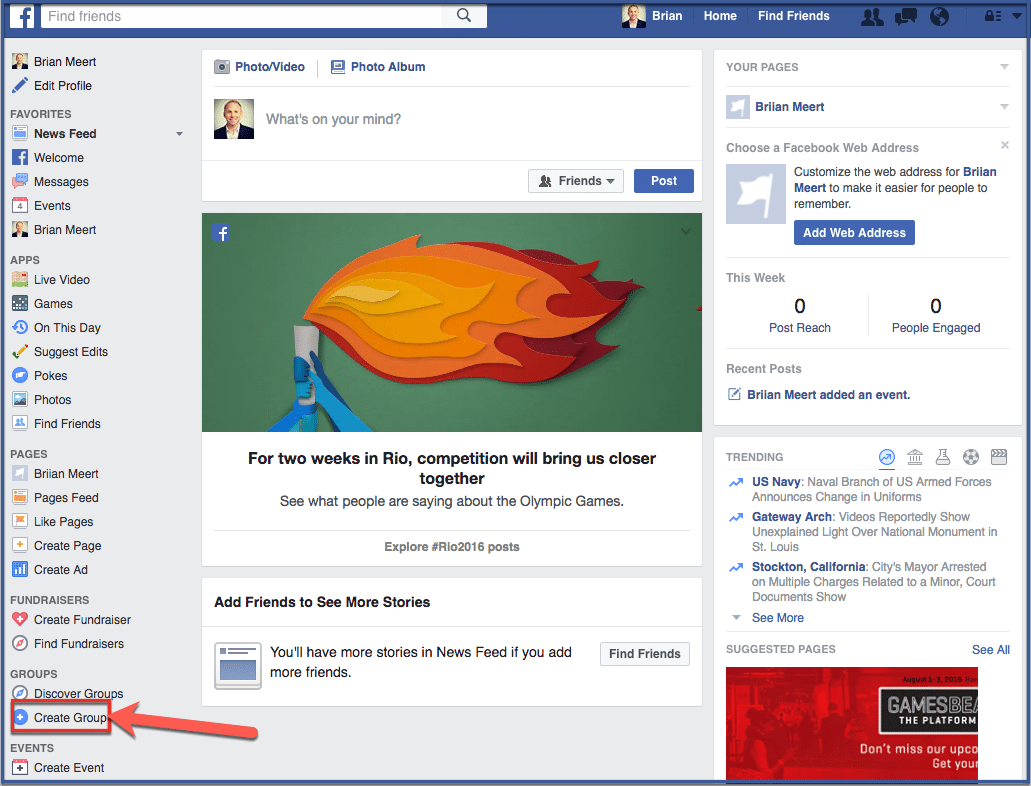 Step 2: Fill in information and click "Create"
Add a group name, enter the email addresses of the members you want to invite, set your preferred privacy, then click "Create".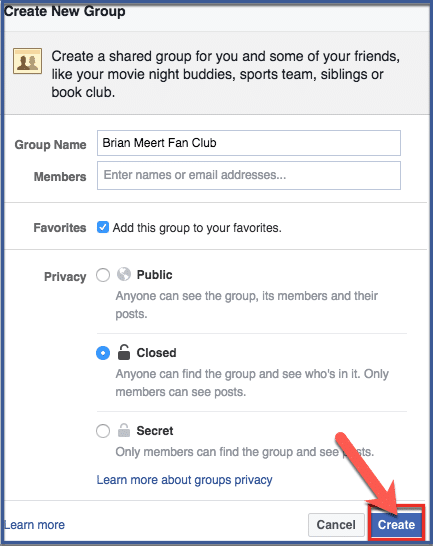 Step 3: Choose an icon. Click "Ok".
Choose an icon that accurately represents your group then click "OK".
Step 4: You're done
Congratulations, you've created your own Facebook Group!