LYFE Fuel / Unsplash
A strong social media strategy has become a must for brands in most industries. The number of users now stands at around 3.5 billion people, which is roughly 45% of the global population. Not making use of this huge and expanding advertising space would be nothing short of madness.
Obviously, this goes for wellness brands as well. However, developing a killer social media strategy can sometimes be very difficult, and there are many potential pitfalls to avoid. Namely, there is a worrying number of wellness brands advertising their products or services as an ultimate solution to absolutely everything, and showing how you're different from them has never been harder. In addition, it's very challenging to gain any visibility, given the mere scope of competition in the industry.
This post looks at some useful tips on how wellness brands can get the most out of social media marketing.
Build Authenticity
The wellness industry has grown by more than 20% in the last five years, but the diversity of its advertising methods has hardly increased at all. It's often difficult to distinguish different brands by their offers, messages, or imagery they use. That's why it's crucial to think of your own little twist to your social media approach in order to be truly memorable and to stand out from the competition.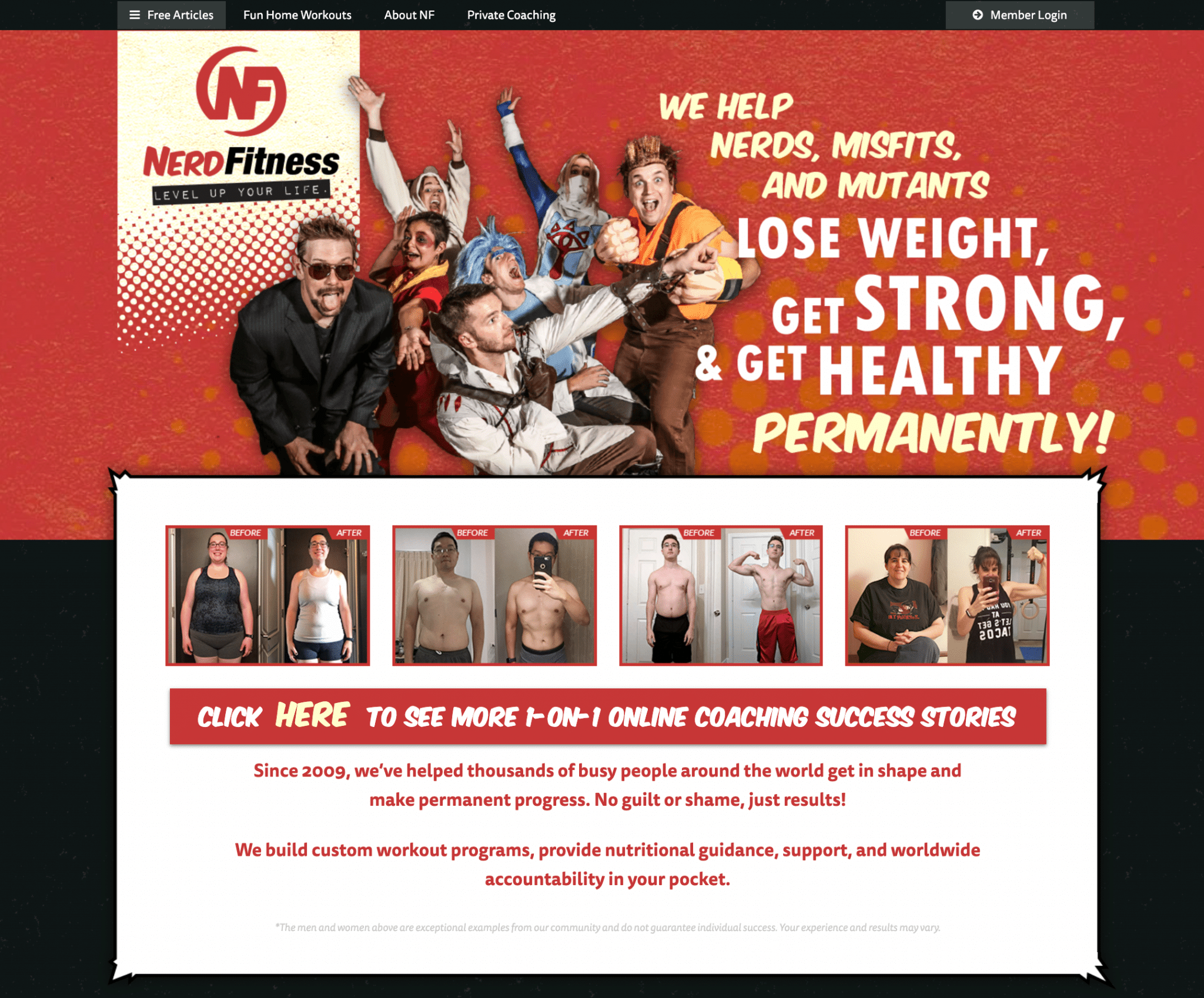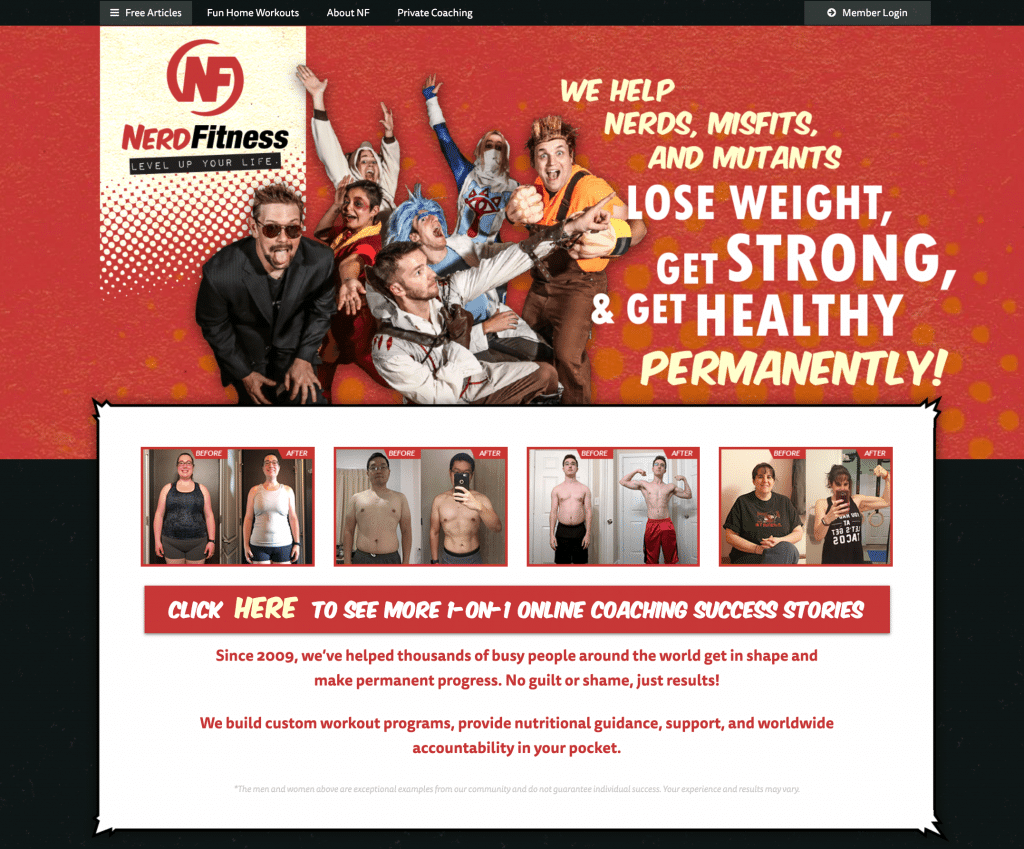 Source: NerdFitness.com
A great example of this is Nerd Fitness. The brand's whole philosophy is unique, so its social media game easily follows suit. It aims to attract "nerds, misfits, and mutants," as well as other groups not usually seen as gym fanatics. The brand's posts are creative and its attitude easy-going: There are memes, jokes, and funny videos but also success stories, motivational quotes, and workout tips.
Add a Human Touch
Thanks to the increasing number of health and fitness gurus with magic potions and formulas, consumers have developed trust issues when it comes to the wellness industry. This is one of the biggest obstacles for companies that are truly trustworthy but are having a hard time proving it. There are several ways you can build customer trust using social networks.
First of all, it's vital that you humanize your brand because some wellness companies are starting to look like they're generated by not-so-brilliant AI software. The truth is they should be dealing with people and their well-being, so a stock photo and a generic slogan won't do the trick. Just for a moment, try posting content that makes people feel well, not content that'll make them convert instantly. They'll know how to appreciate that, and they'll recognize that the company is run by actual humans, not a money-making machine.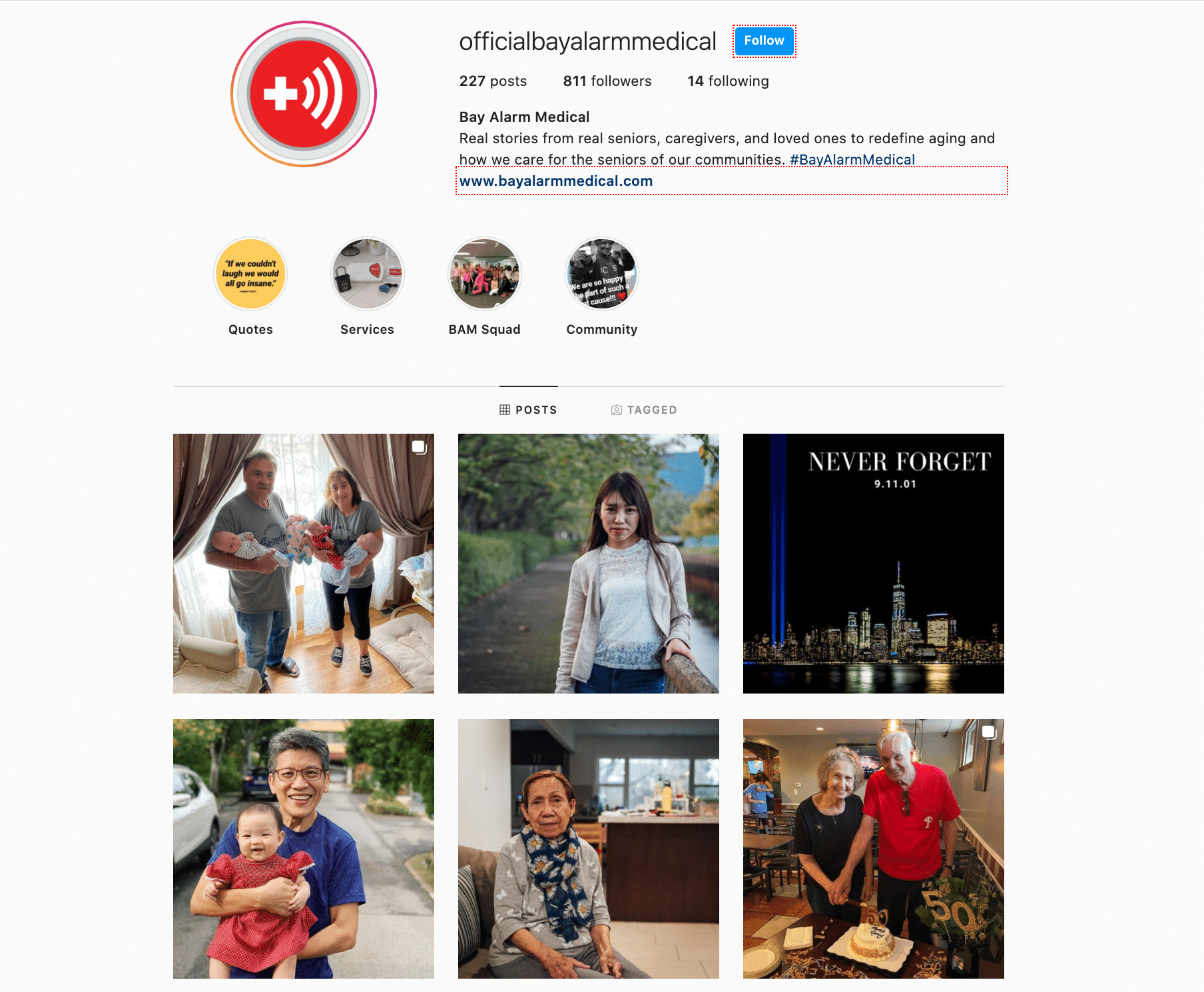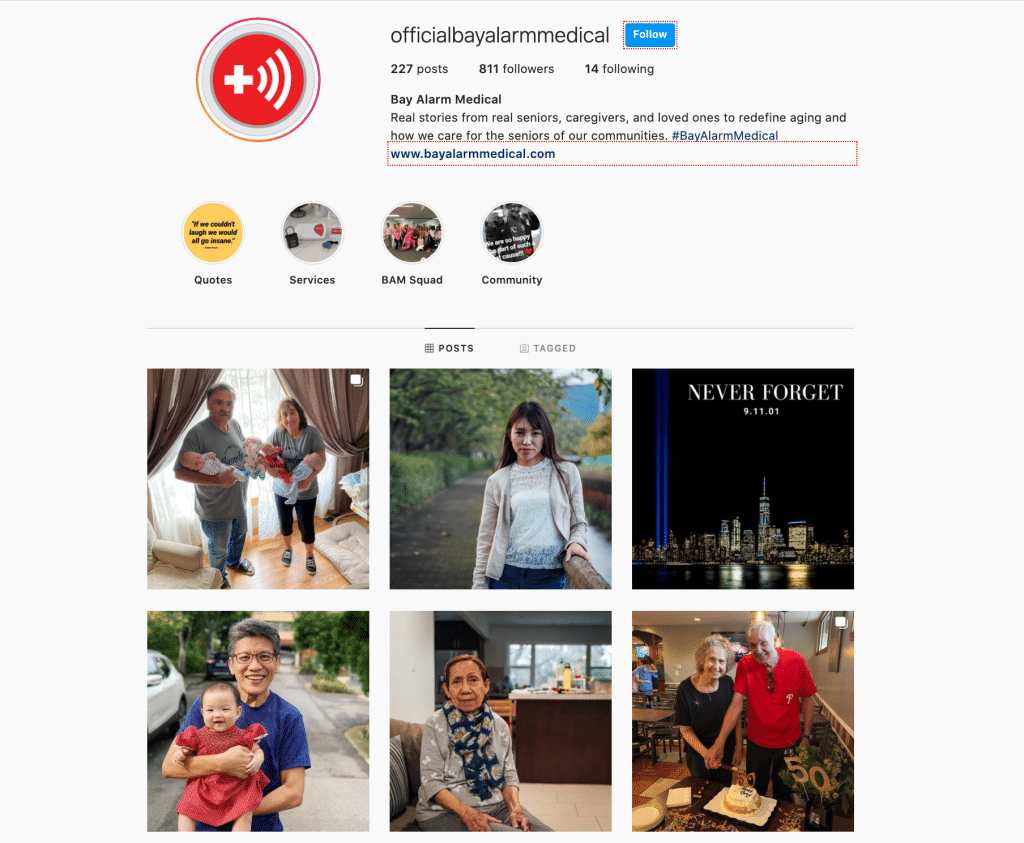 @officialbayalarmmedical / Instagram
Take a look at how Bay Alarm Medical handled this. It's a medical alert system that has helped a lot of people in emergency situations, and it's a product that can make a difference between life and death. The brand's Instagram is full of genuine, heart-warming stories that remind us the importance of leading an all-around fulfilling life and appreciating little victories. If it wasn't for one single link to the website in the bio section, you couldn't tell it's a business profile at all.
Create Relevant Content
Now, of course, you don't have to go for this all-out altruistic approach in order to be convincing. That's one way to do it. There are other methods you can use to achieve this effect.
In the times dominated by charlatans and quasi-experts, a great way to show trustworthiness is producing science-backed, industry-related content. This sort of content is usually uploaded to a company blog, but it can be equally successfully distributed on your social media accounts. Regular, quality content on health and welfare issues can help convince your audience that your product really works and that you're not into any magic or trickery.
Let's see a concrete example of this: Drink LMNT. This brand usually uploads a series of connected in-depth posts on Instagram, dealing with certain health topics to promote its hydration product. For instance, the company had a full POTS week, explaining the causes, diagnosis, and treatment of this heart condition.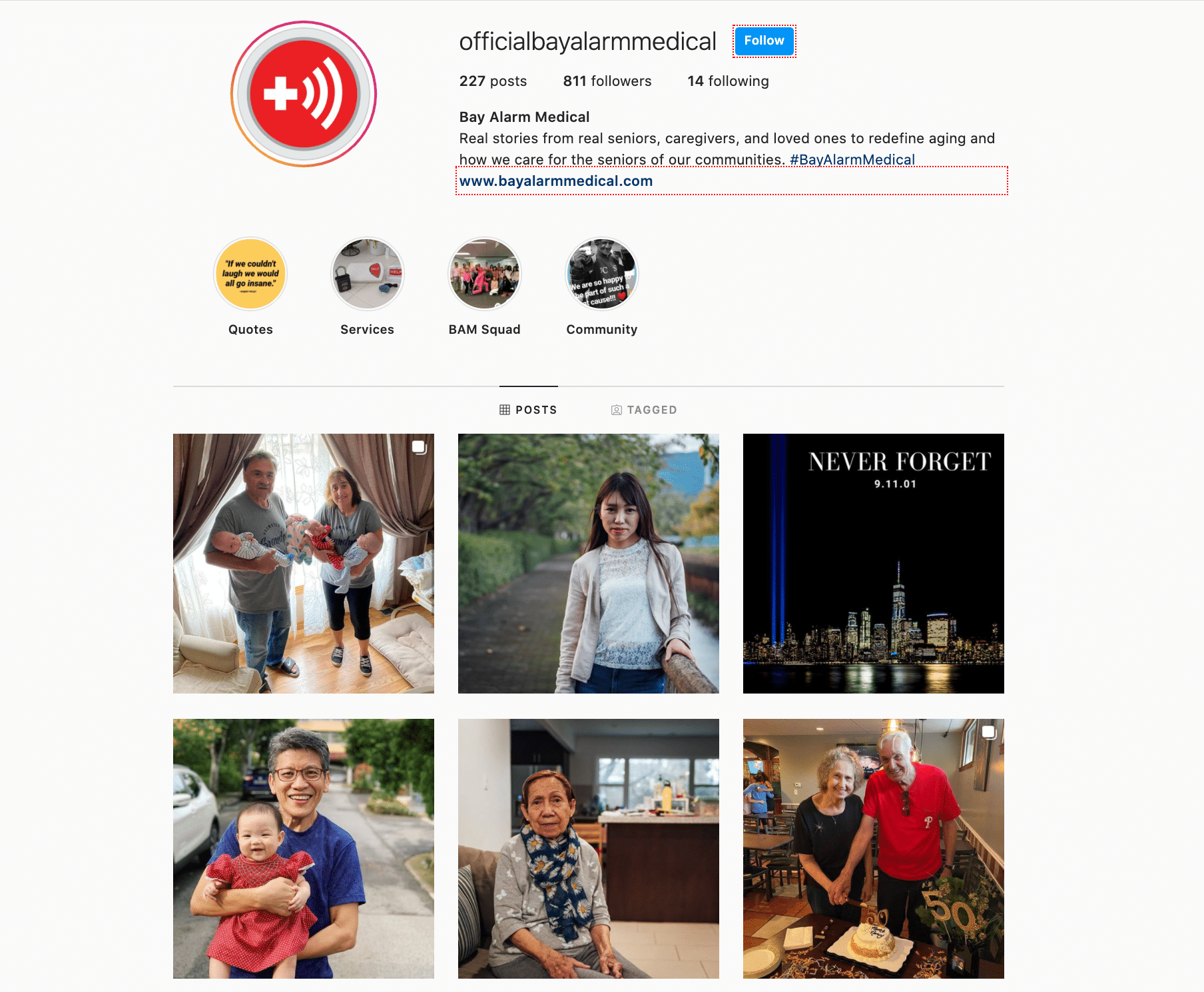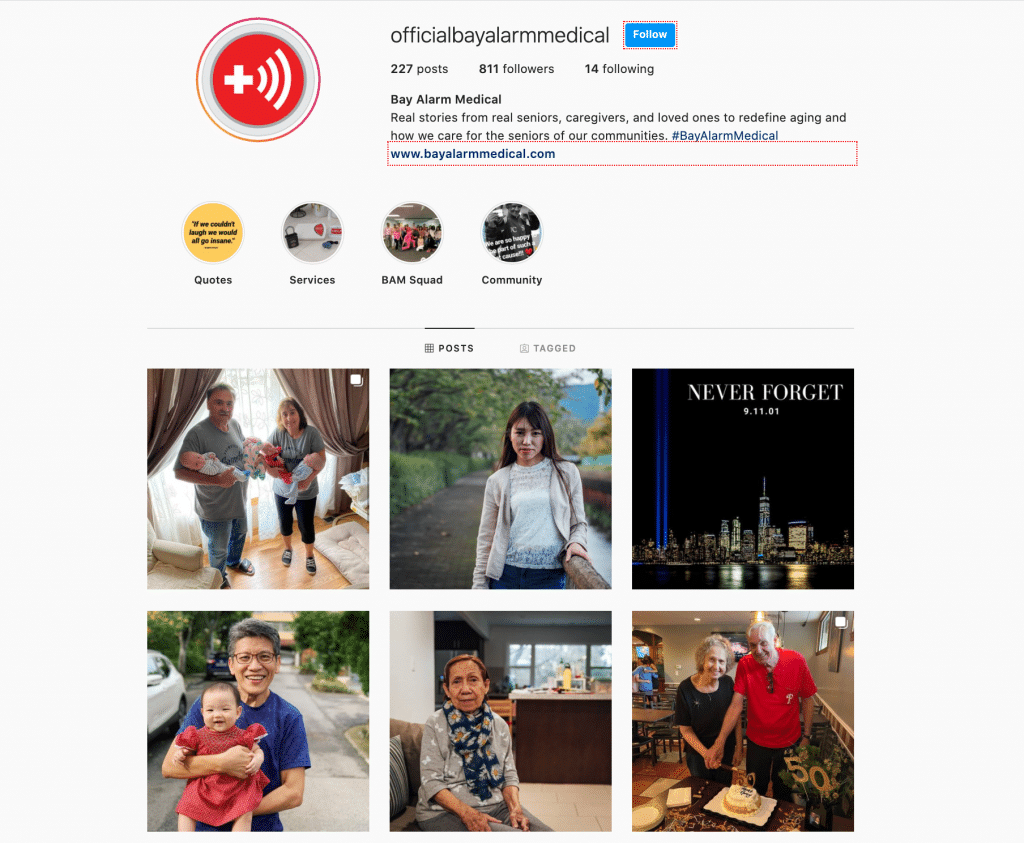 @drinklmnt / Instagram
The trick with this kind of content is that POTS is often caused by a lack of sodium, and sodium is basically Drink LMNT's unique selling proposition. This way, the brand's actually helping its audience, showing its expertise, and promoting its product, all in one package.
Hire Influencers
Another way to increase visibility and authenticity is by finding influential people who will promote your product. Since this is already a widely-used strategy in the wellness world, the only way to stand out from the others is to pick your influencers very carefully.
This influential person has to be someone whose audience overlaps with your customer base, who is respectable, and who can prove the efficiency of your product, whether in theory or in practice. Never go for people who don't have a flawless reputation or for people who've previously worked with compromised brands.
For instance, if you want to advertise a mass gainer, there aren't many better choices than Hafthor Bjornsson, the guy nicknamed "The Mountain." You just look at the guy, and you can believe the product is working. This is what Transparent Labs did, and Bjornsson promotes some of the brand's other supplements as well.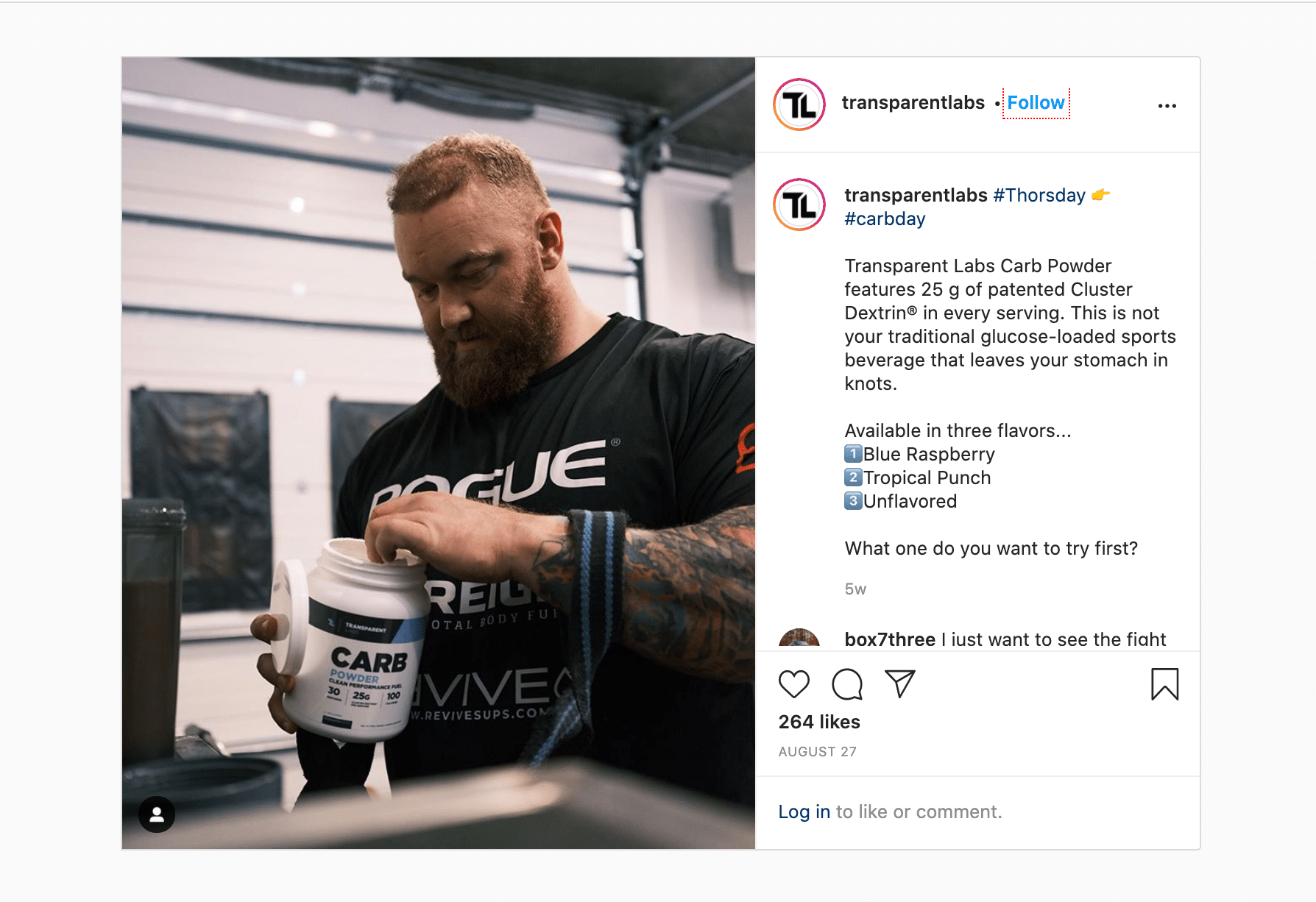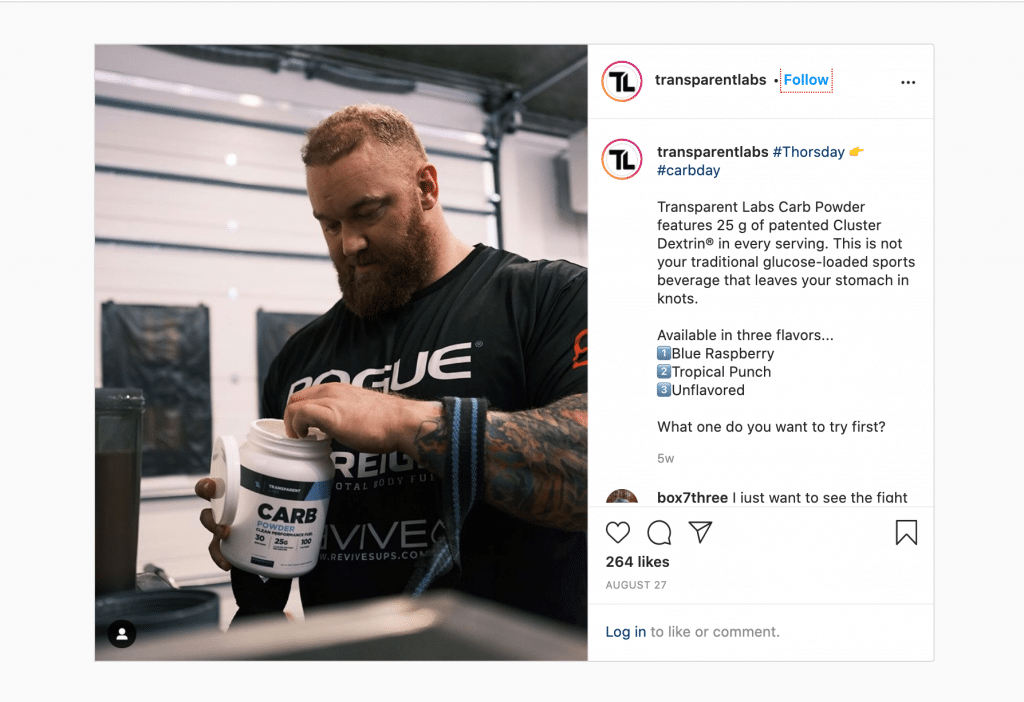 @transparentlabs / Instagram
Of course, not every brand can afford a superstar like the Mountain, but the main lesson is this: For fitness brands, the credibility is not only a consequence of how the product is promoted but who promotes it as well.
Use hashtags
Hashtags can increase your visibility, widen your audience base, and generally attract people who haven't heard of your brand. Using specific, memorable, and searchable terms as hashtags can definitely help you with this.
Also, you can use hashtags as a part of a broader branding strategy, by associating a certain term or catchphrase with your company to make it more recognizable. In this case, it's important to either have top-class content to go with this hashtag or to hire appropriate brand ambassadors who can make it popular.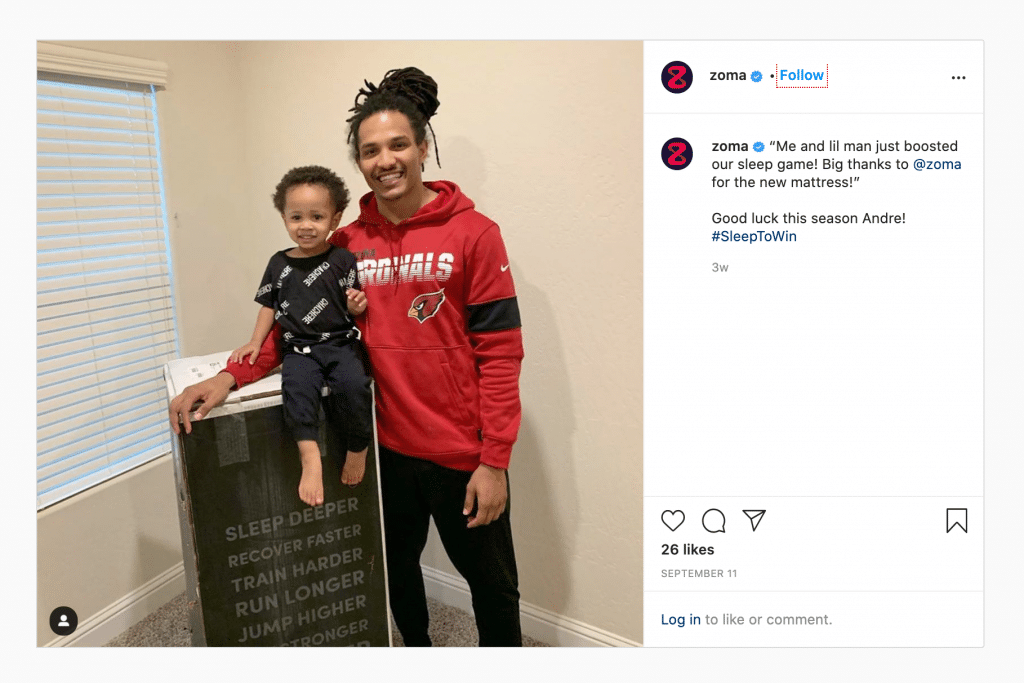 @zomasleep / Instagram
Zomasleep did exactly this. They hired influencers and professional athletes to promote their #sleeptowin hashtag and raise awareness about the importance of sleep for those who wish to maximize their athletic performance. This way, they're targeting a very specific audience with specific interests and pulling them closer to their brand.
Leverage Ephemeral Content
Once Snapchat appeared and Instagram Stories followed, it may not have been obvious just how important of a marketing tool they're going to be. However, in the fast-paced world we live in, it turned out that temporary content — despite being, well, temporary — can play a big role in companies' digital strategies.  
Ephemeral content gets a lot of instant attention and can produce quick results. In 2019, Instagram reported around 500 million stories watched daily, and we can only assume this number has grown substantially. It's no surprise: Ephemeral content is quick, easily consumed, easily shareable, and it can become viral in no time.
Wellness companies can especially make great use of it. For instance, Planet Fitness uses it to present their clients' success stories and before-and-after photos.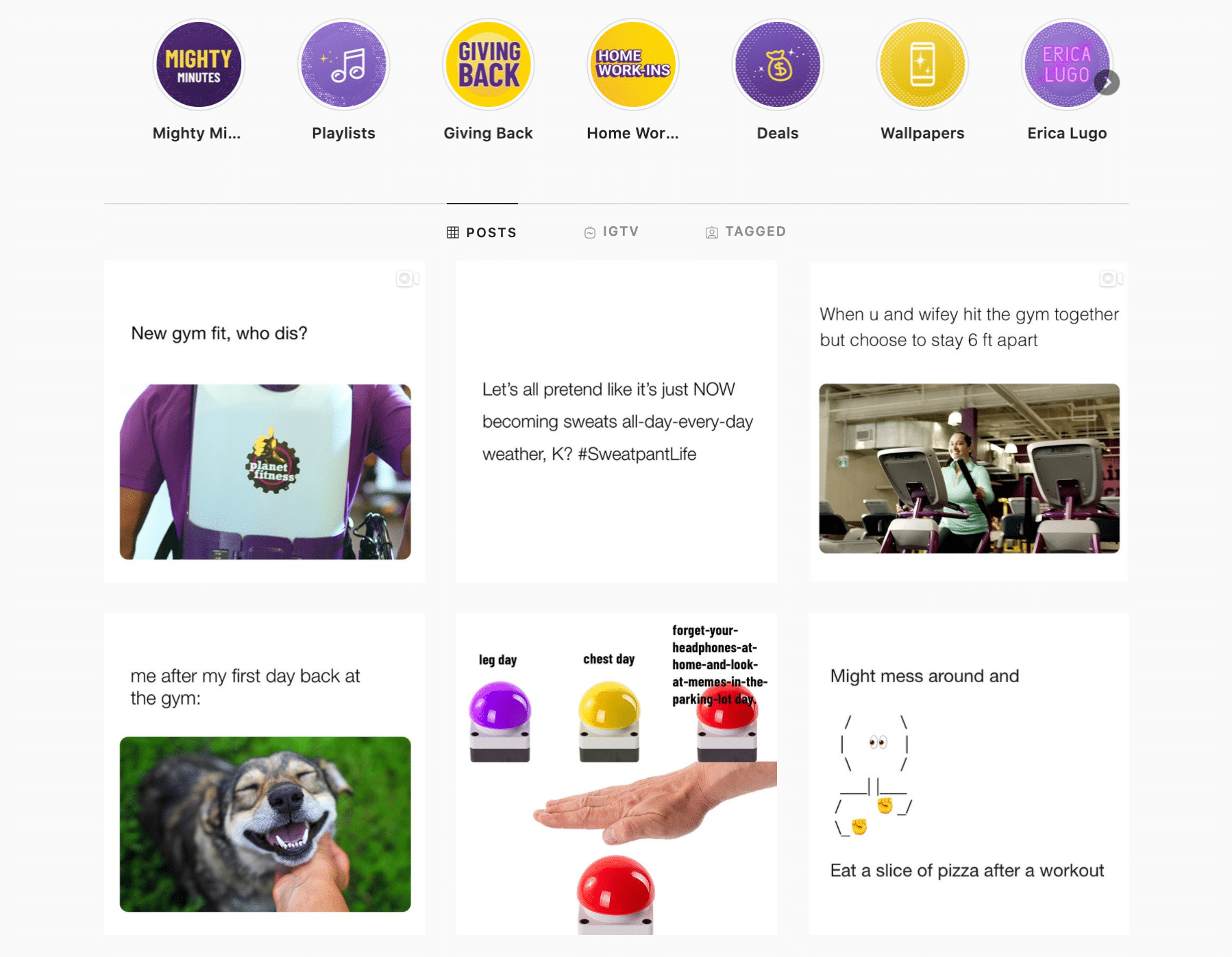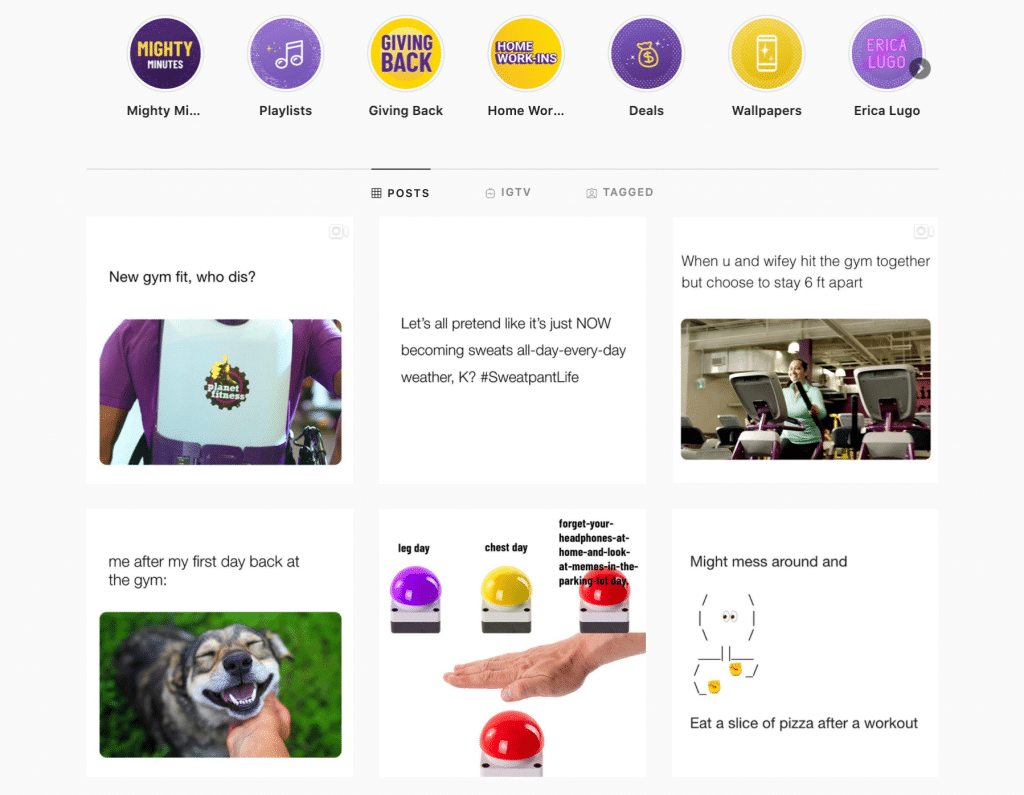 @planetfitness / Instagram
Our culture is predominantly visual, and the wellness industry is about producing predominantly visible results, so using this quick content to showcase the efficiency of your product or service is a great way to go.
Final Thoughts
Wellness brands normally target wide audiences, which gives them an opportunity to broadly apply social media in their digital marketing strategy, and they should take full advantage of that. However, just being present and having active accounts on social networks isn't enough.
You need to use social media in a way that'll show your trustworthiness and how you're different from an ocean of similar brands advertising in an almost identical way. The core of your strategy should be to emphasize why and how you're different. The competition is huge, and all the brands have the same tools at their disposal, so you'll have to come up with your own identity and your own little twist in order to stand out. But all that work is definitely worth it, as it will enable you to maximize the results of your social media efforts.