If you're looking for a company to help you manage your Facebook ads or Instagram ads but don't meet our $3,000/month agency minimum. We're excited to announce that AdvertiseMint is now available for hire on Upwork for a flat rate of $75/hour. Here is a quick walk through of the steps needed to set up your Upwork account and hire AdvertiseMint to manage your project.
Step 1: Create an Account on Upwork
Visit Upwork.com and select "Sign Up".
If you already have an Upwork account, select "Login".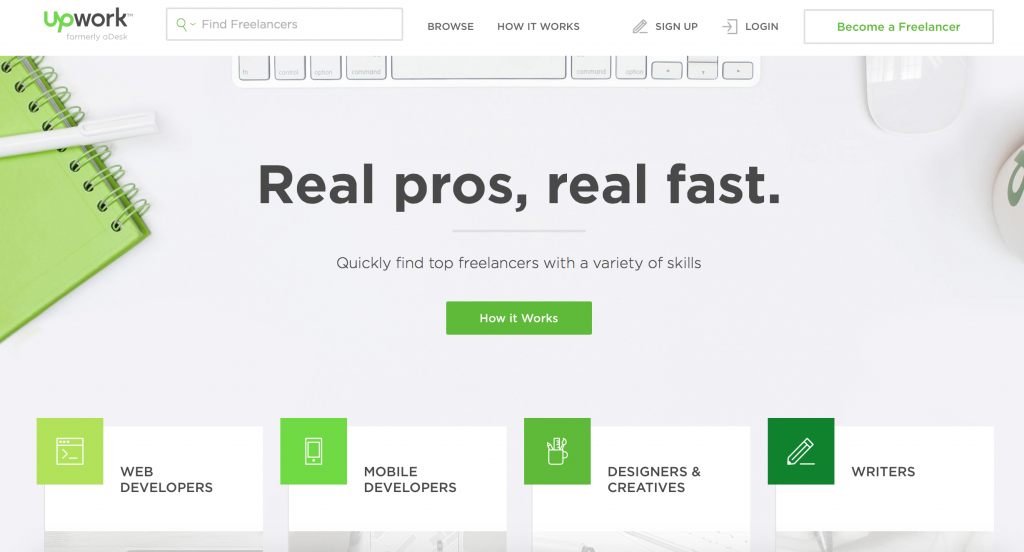 Select "I want to hire a freelancer" and then press "Hire".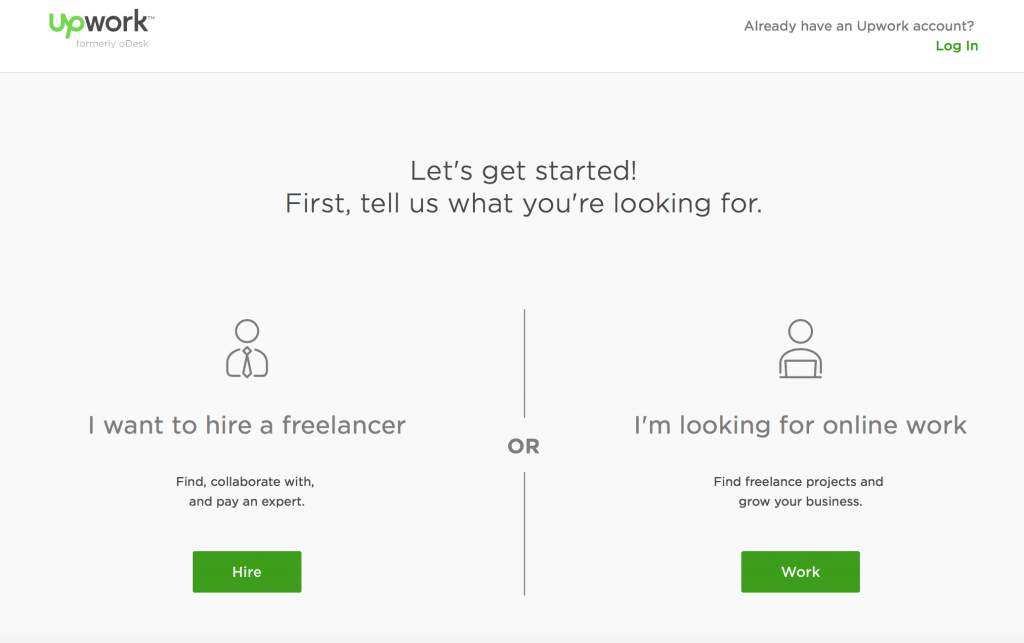 Complete your company or personal information and select "Get Started".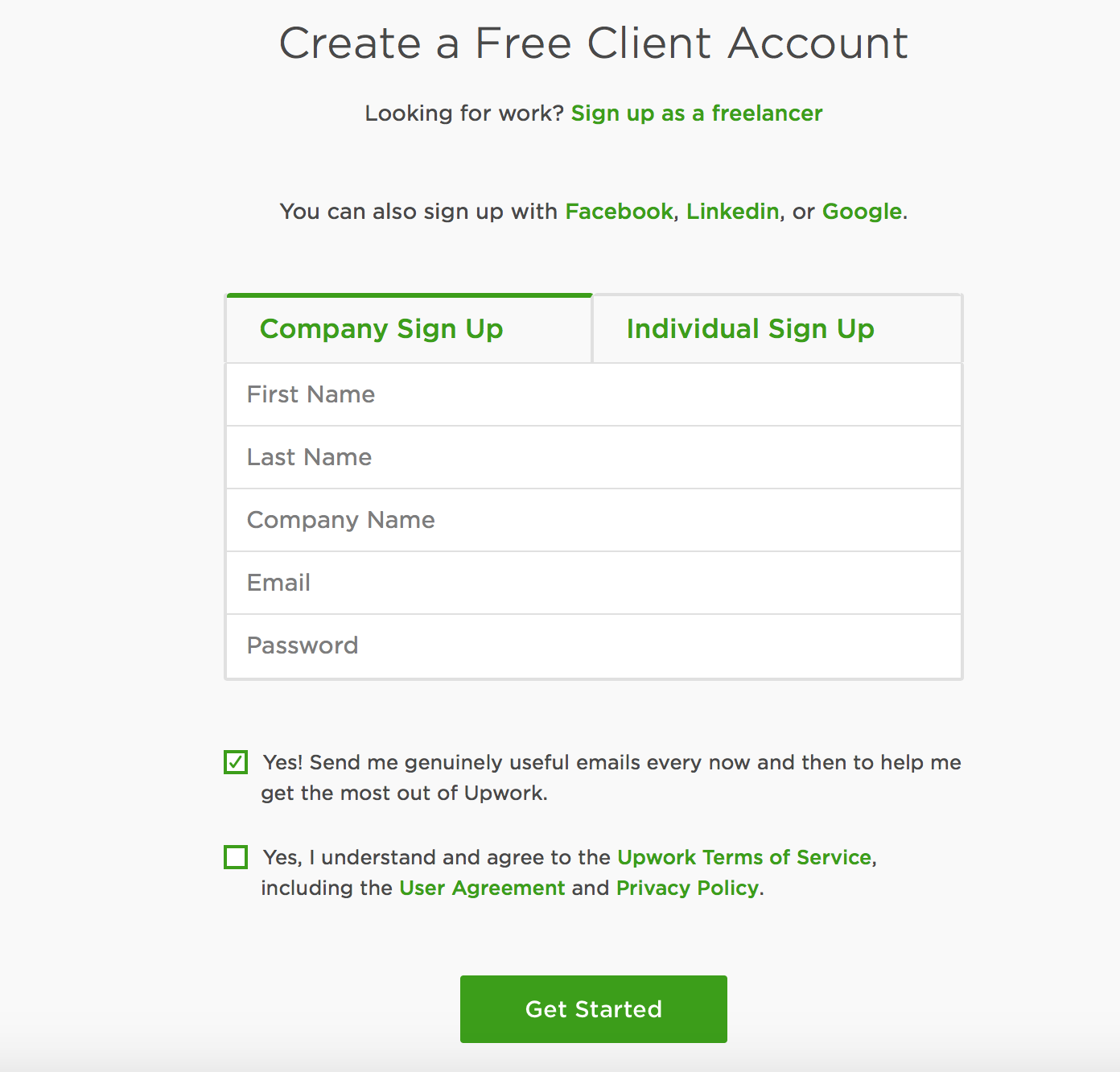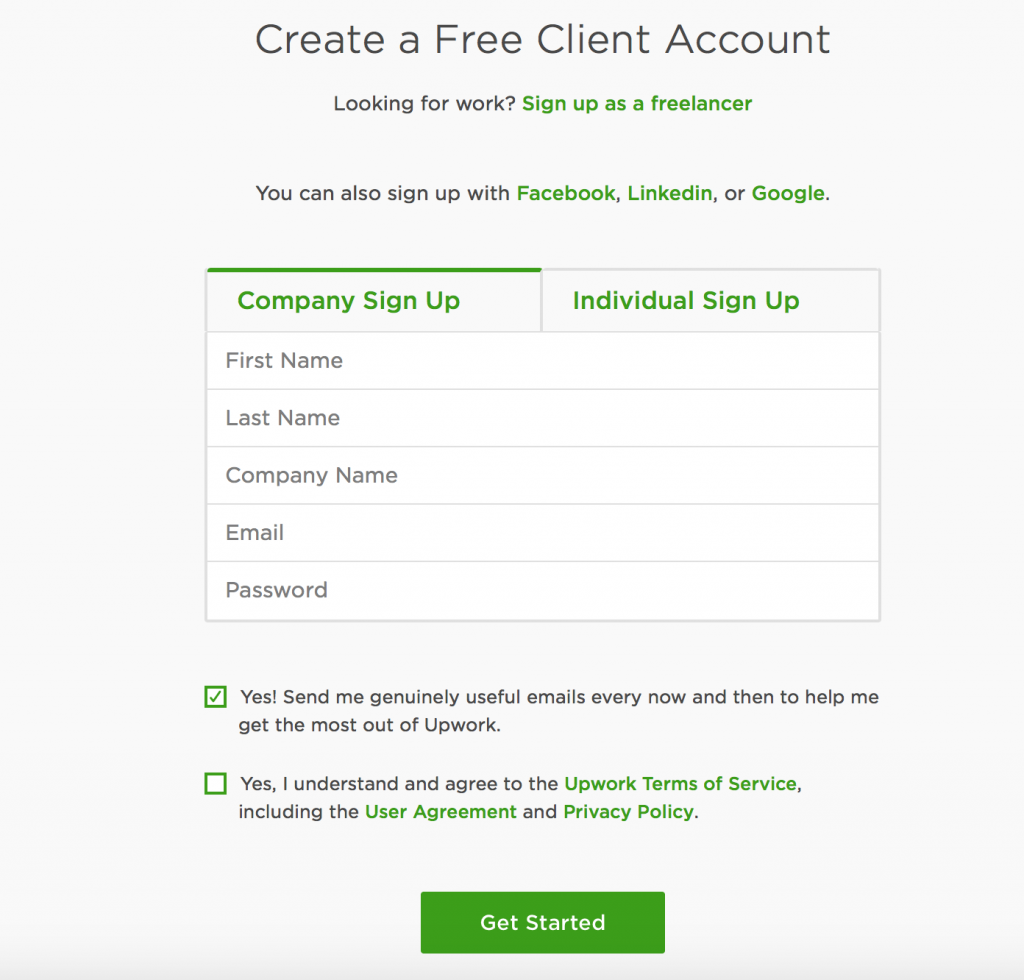 Step 2: Find AdvertiseMint
You can also find the correct page on Upwork by using the following instructions:
In the menu, select "Freelancers"
Then select "Find Freelancers"
In the search box, enter "Brian Meert"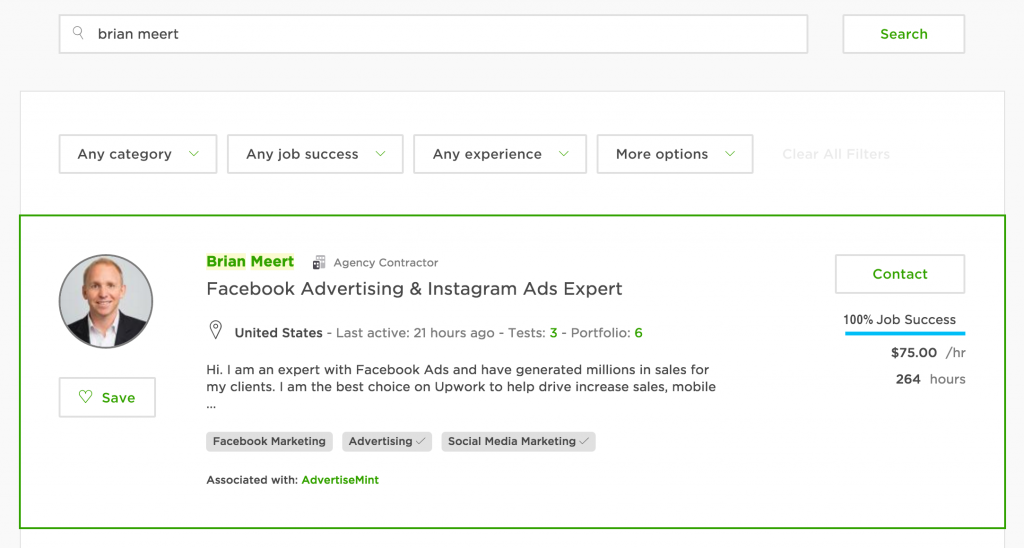 Select "Contact" next to the account for "Brian Meert".
Step 3: Send Invitation 
You will then be taken to the Invite page. On this page, please complete the following actions:
Select "Create a New Job Post" (half way down the page)
Enter Name, Description and information about your project.
Job type should be set at hourly.
Select estimated duration and estimated workload.
Uncheck "Make Job Public" as this option can flood your inbox with low quality freelancers.
Select "Send Invitation".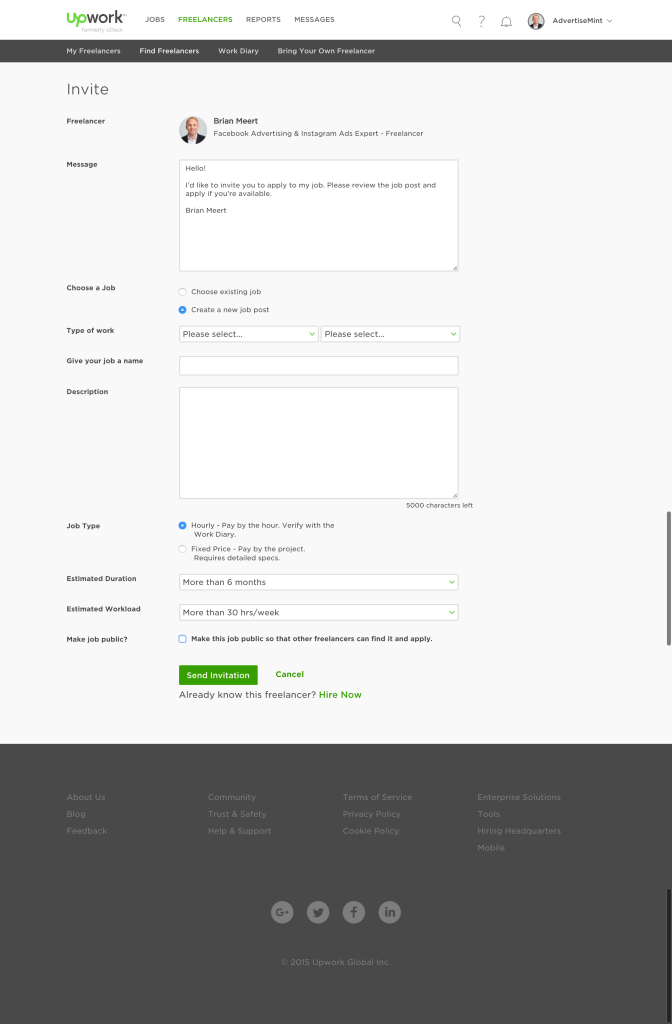 That's it. Our team will review your request and send back any questions. When your project is approved, you will receive a confirmation email along with a series of steps that we'll need you to complete.