Workplace is the business-oriented version of Facebook that companies like our Facebook ads agency can use to connect and communicate with employees. Like Facebook, it contains Live Video, News Feed, Groups, Messenger, Reactions, Search, and Trending Posts. However, unlike Facebook, Workplace has:
Analytics and Integrations: a dashboard with analytics, integration, single sign-on, and identity providers that companies use to integrate Workplace with their existing IT systems.
Multi-Company Groups: shared spaces in which employees from different organizations can work together and collaborate.
With Facebook's release of Workplace to the public, co-workers even here at Advertisemint can easily connect, collaborate, and work with one another no matter the space and distance. This is great news for any Facebook marketing company.
Note: to join Workplace, your company must have an account with Workplace. Account access must be granted by Workplace after submitting an application to workplace.fb.com.
If you're an employee of a company that has a Workplace account and you want access to Workplace, follow the steps below.
Step 1: Click "Join Your Team"
If you received an email from your employer inviting you to join Workplace, click the button that says "Join Your Team." If you haven't received an email invite from your employer, make sure to ask for one.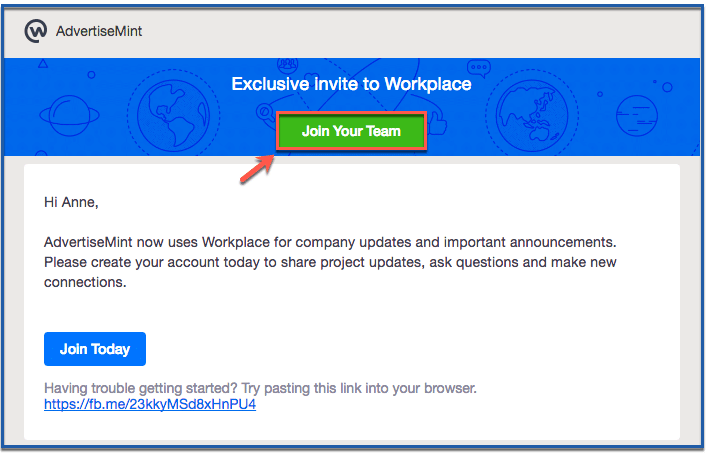 Step 2: Click "Get Started"
Click "Get Started."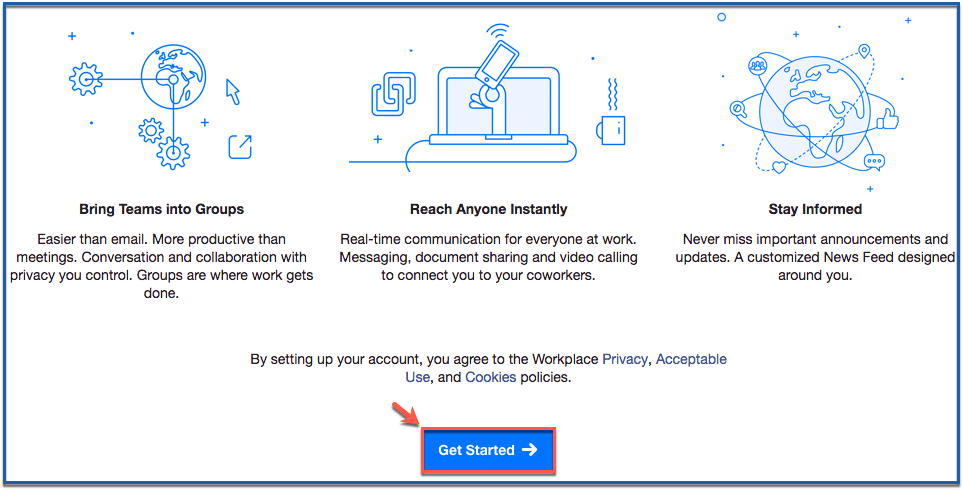 Step 3: Fill in form and click "Preview Profile"
Fill in the form with your information and click "Preview Profile" to see what your profile looks like.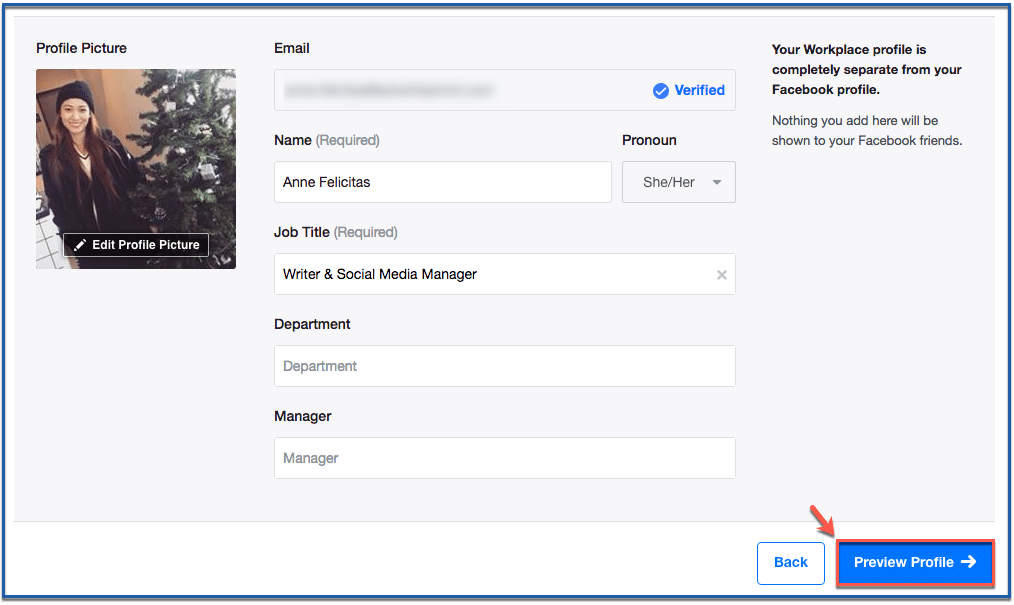 Step 4: Create Password and click "Find Your Team"
Create a password then click "Find Your Team" to continue.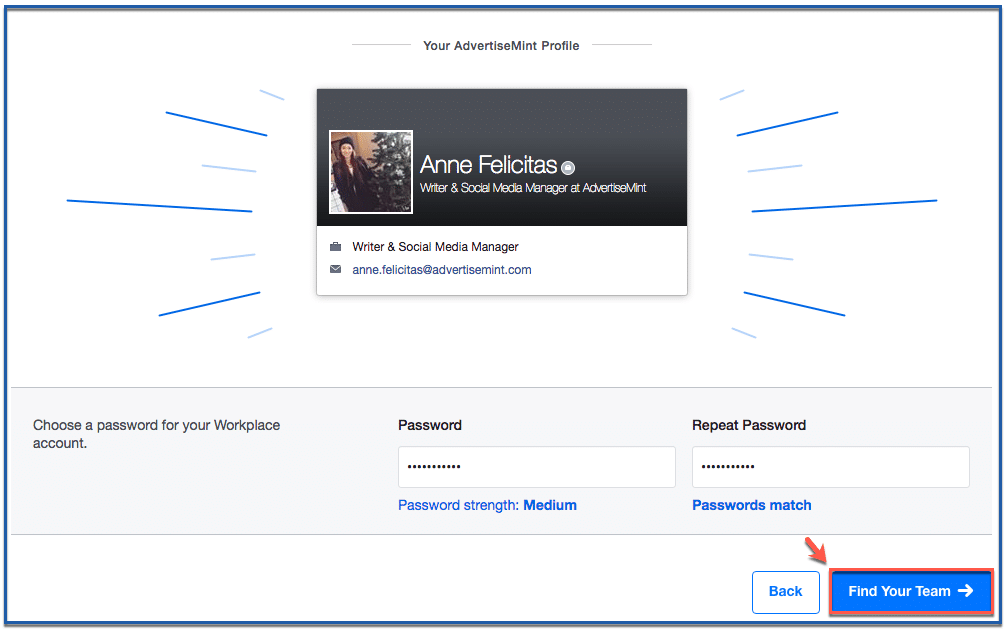 Step 5: Join group and go to news feed
Pick a group you want to join then click "Go to News Feed."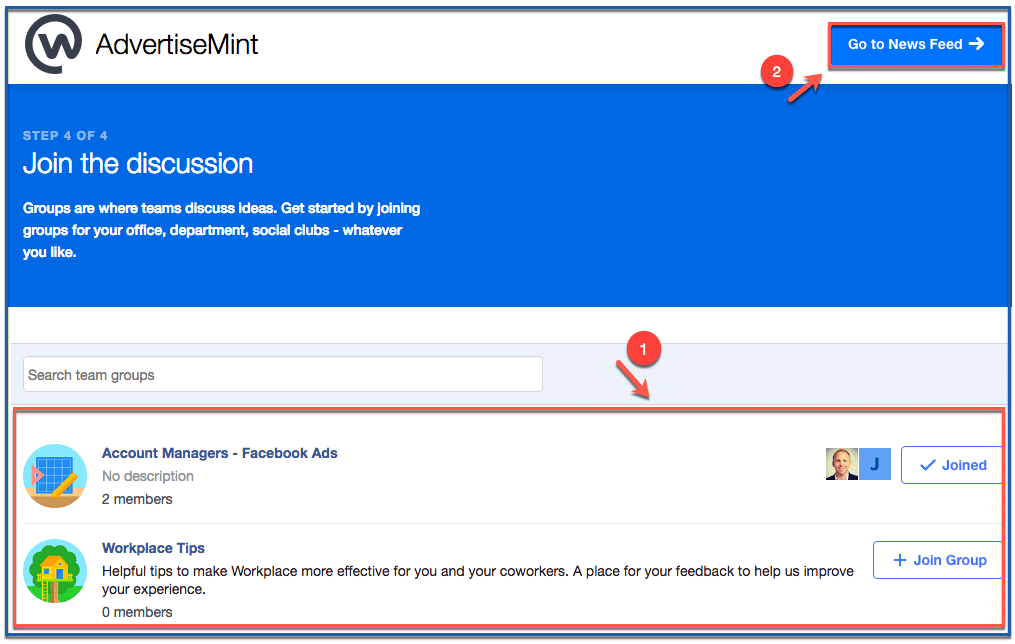 Step 6: You're done!
Congrats! You're now a member of Workplace. Remember that Workplace looks and functions like Facebook. If you know how to navigate Facebook, you know how to navigate Workplace.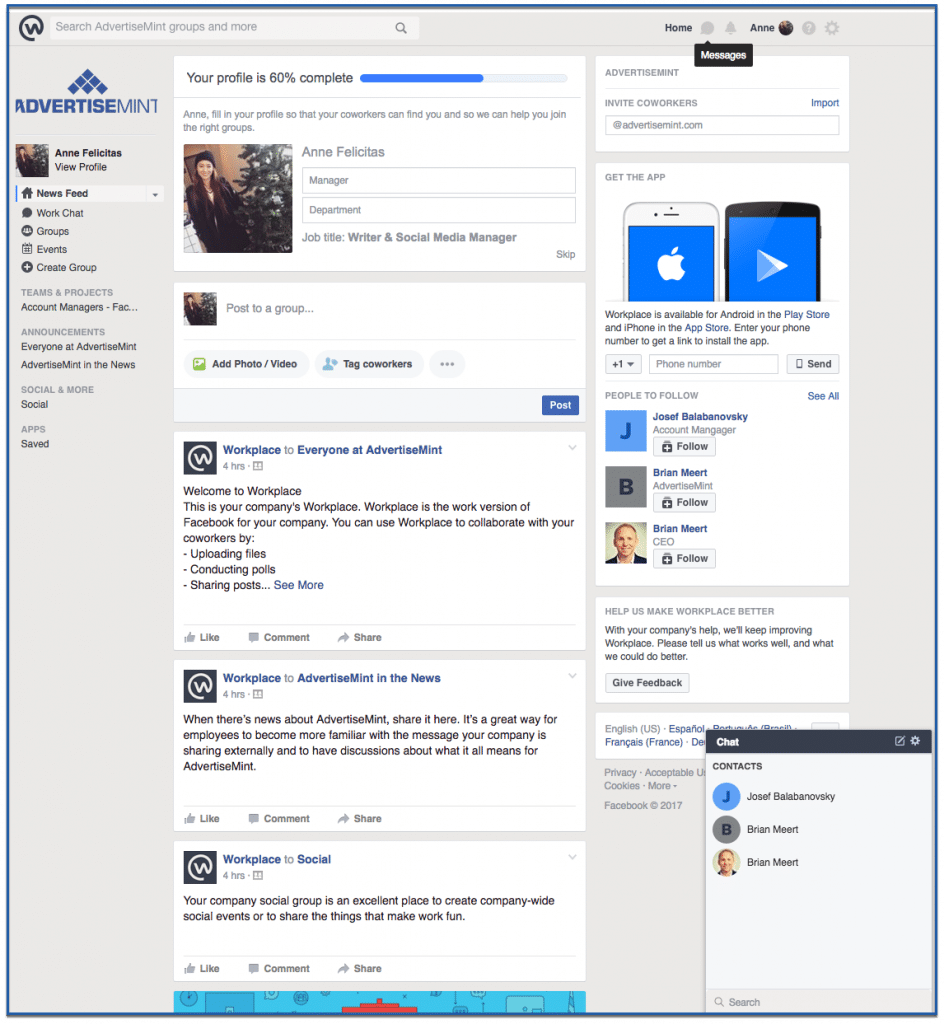 What do you think of Workplace? Tell us here at AdvertiseMint, the #1 Facebook marketing company. Leave your comments below or share link to friends.
Learn More:
Comments
comments