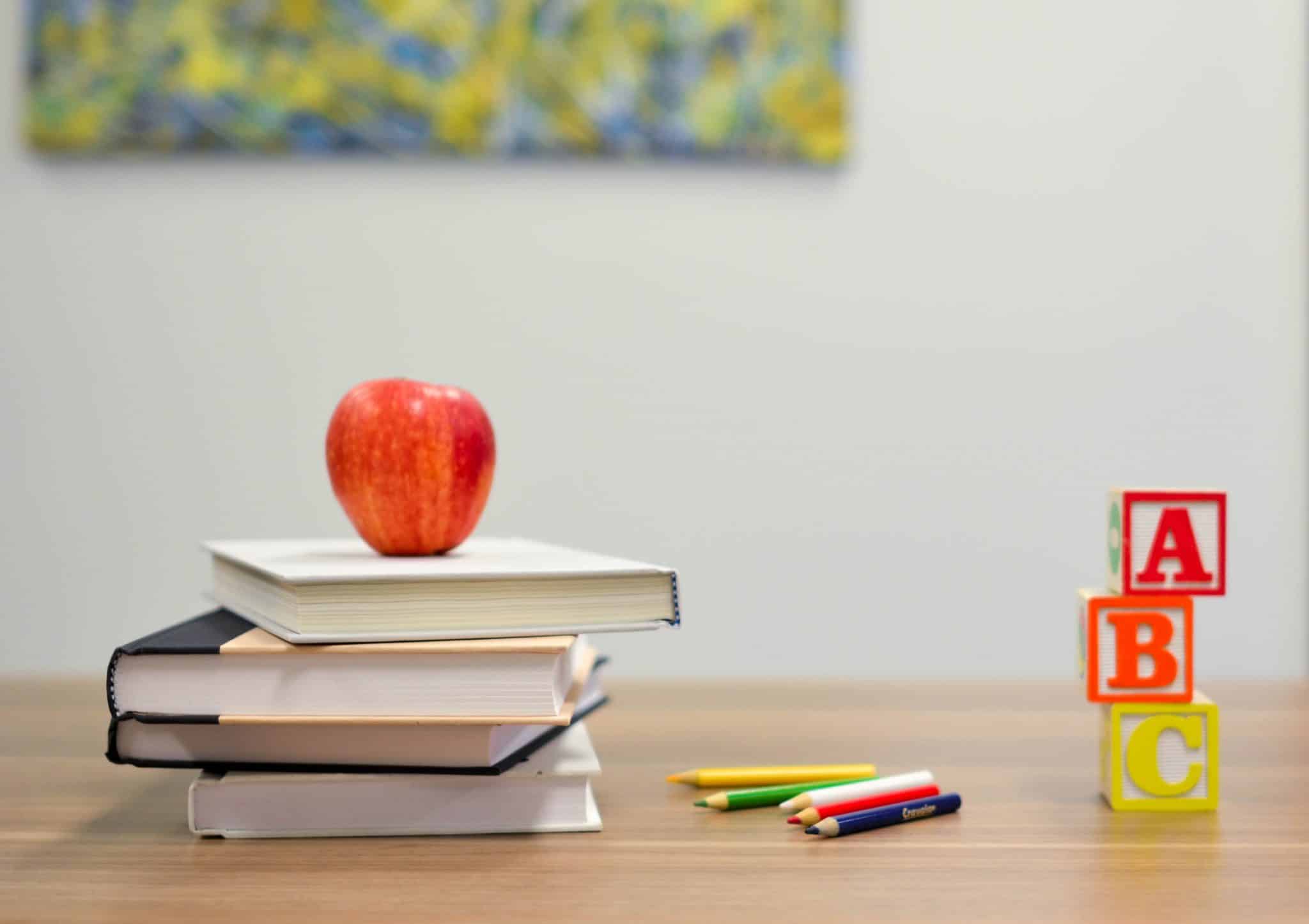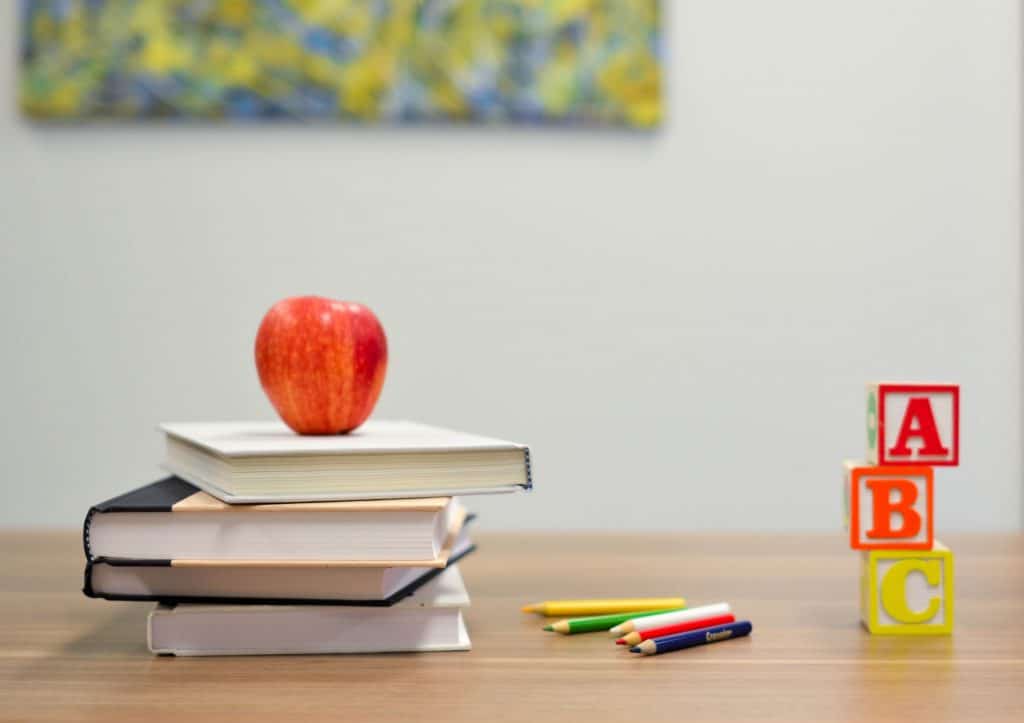 With more than two billion active site users per month, Facebook continues to be one of the largest and most popular social media networks in the world loved by any Facebook ads service. On Facebook you have the potential to reach parents, families, and a wider audience with instant updates. This means you need to be clever about how you market your school on Facebook — this is an important part of your marketing strategy.
To help you with this, here are five key points you should consider.
1. Maintain Brand Appearance 
Your Facebook page can serve many functions, whether it's an alternative to your school website or a quick way to find contact details, such as phone number or email address. How your page looks is therefore important. Your profile photo should be a high quality version of your school logo. Your page header should ideally feature a visually appealing image of the school or pupils. Facebook allows you to upload a video as your header. If you have a suitable one perhaps a welcome video, use it.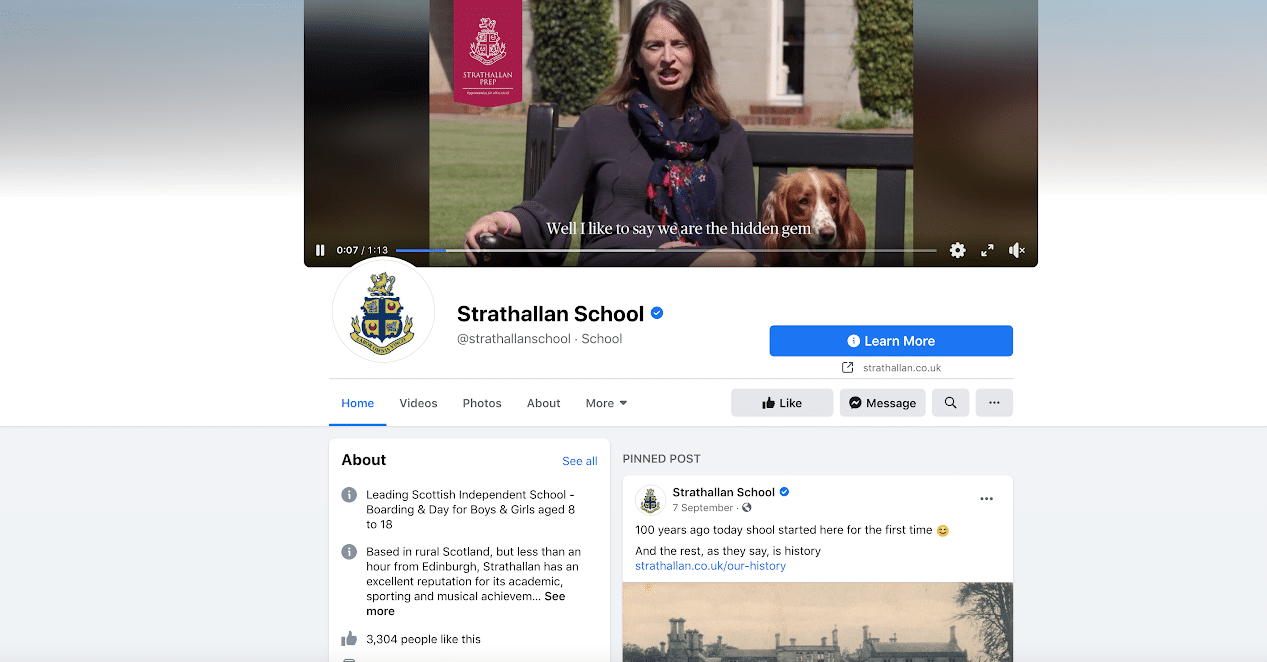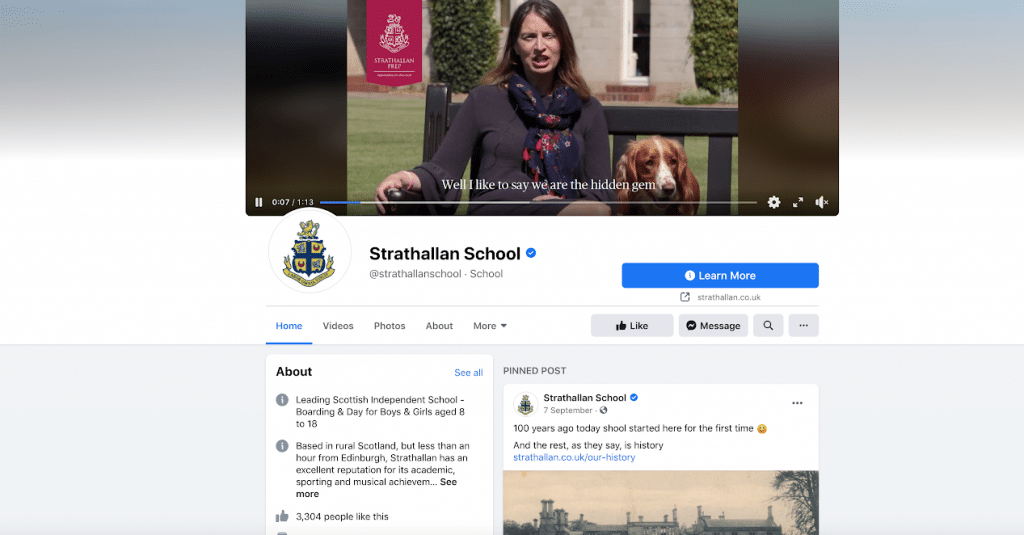 Strathallan School / Facebook
Additionally be sure to include as much useful information as you can with relevant contact details, which are found in the About section of your Facebook page, where visitors are likely to look if they wish to find out more or get in touch. 
2. Organize and Plan Your Content
Planning and organizing your content is key. Mapping out what you'll need to be posting on a weekly basis will make life much easier for you.
Set up a content calendar that you can refer to throughout the year. Inputting important milestone events, such as open days, trips, and sporting or musical functions will give you a framework to build upon. It means that you'll be posting on a consistent basis, ensuring the page doesn't sit dormant. 
Using a social media management system such as Hootsuite or Buffer is also a time-saver, as it will allow you to schedule posts for specific times and dates across multiple platforms. You're then able to track and coordinate what you're posting more efficiently. 
3. Post Content Consistently
Regularly sharing content on your page keeps the attention of your audience, whether its photos and videos of what's going on at the school, examples of student work, a back-to-school blog piece or anything that shows how you're fulfilling your vision as a school in your community.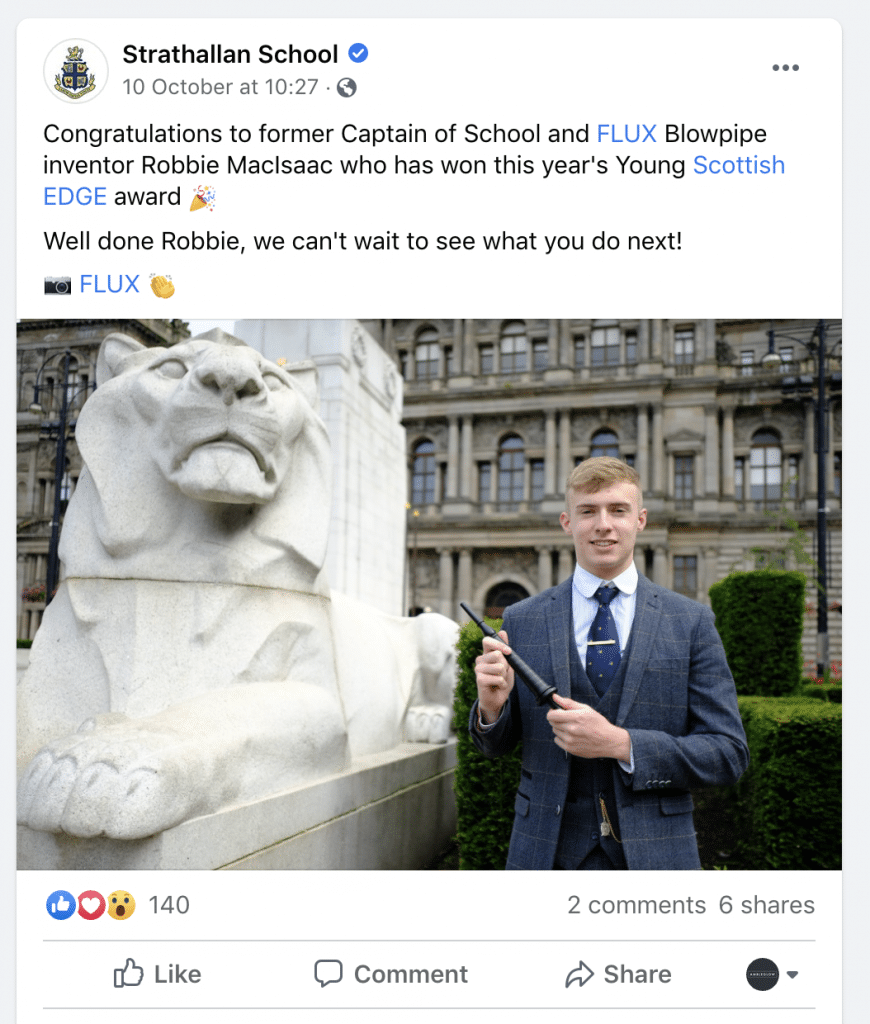 Strathallan School / Facebook
Have a dedicated space, such as a central school folder, Google Drive, or Dropbox account, to build a library of approved media assets. Organize them by date, year group, class, and event, so you spend less time worrying about what you have permission to post or where to find it. 
Also be aware of marketing trends and the kinds of content  other schools are utilizing as part of their marketing strategy.
4. Maintain Your Brand Voice
What makes your school different? What makes it unique? Has the school gone through any significant changes or challenges? What are your school's future plans? 
Answers to these questions along with your values and ethos will help to form your social media voice and how you communicate your message effectively. It will also determine what makes your school marketable so you can plan your marketing strategy accordingly.
Managing your page will mean handling audience engagement, whether it's comments on posts or direct messaging. Set up an FAQs document that you can refer to with pre-saved answers to questions you're likely to get on a regular basis, saving time and keeping your social media voice consistent. For direct messages you may receive out of hours, Facebook also has the option for automated responses, which are easy to set up and can be found in your page's inbox.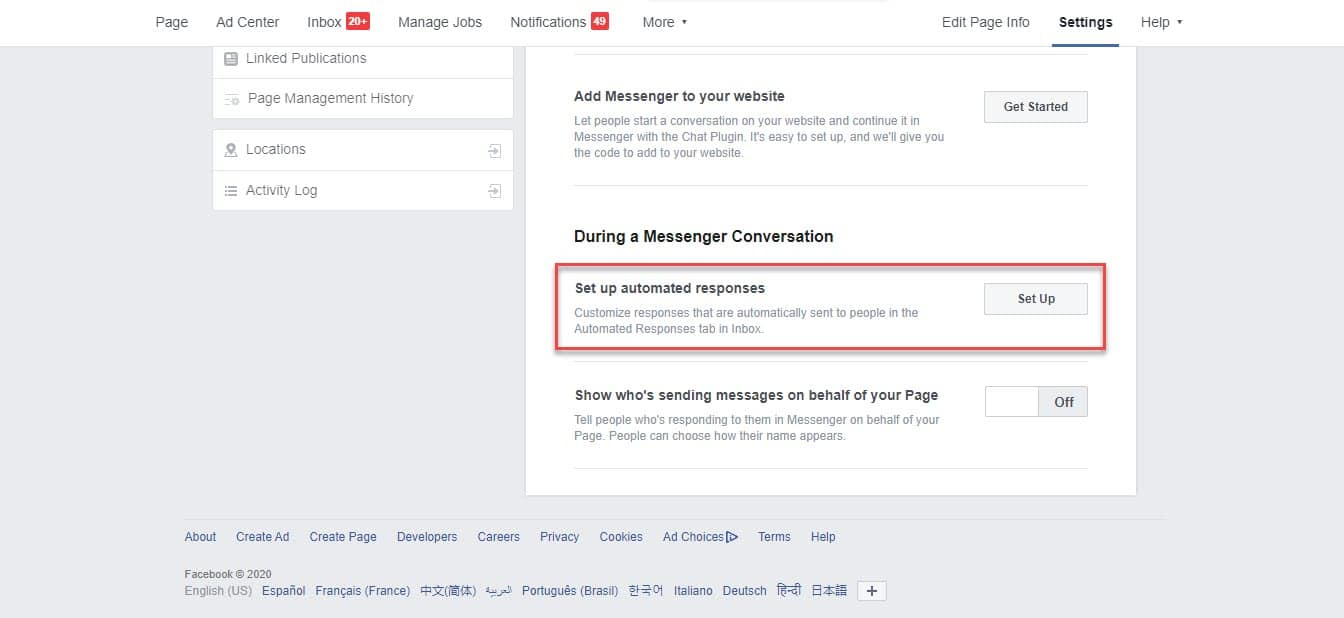 5. Promote Your Facebook Posts
Promoting your school on Facebook can be done in two ways: what you regularly post (called organic posting) or paid-for promotion. 
Organic posting will limit reach only to those who follow your page, with potential additional reach when someone engages with your page or shares your post. There is also an option to "boost" your organic posts, paying to show your content to a targeted audience.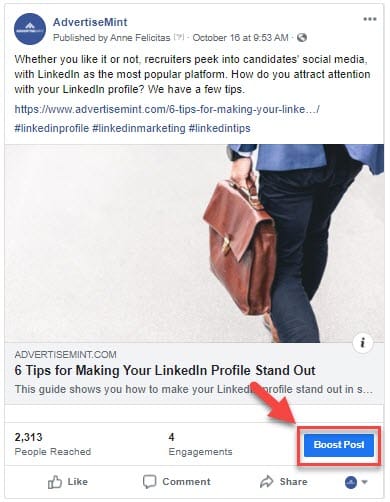 For daily posting the organic method is recommended, but when promoting important events such as open days then you need to consider the paid route.
Facebook paid-for promotion can be managed through Facebook Business Manager, which allows you to set up and manage advertising campaigns. Facebook advertising allows you to create campaigns that target a specific audience based on criteria including age, location, gender, job title or interests, ensuring that it's only being shown to relevant people, and your ads will appear across mobile and tablet devices, plus Instagram if you wish. The set-up process can be detailed depending on the scope of your campaign and objectives, so it is recommended that you speak to an expert first.
Final Thoughts
Your Facebook page should be considered as one piece of your overall marketing strategy. Being organized in how you manage it and knowing your broader objectives will make all the difference in how your page can help you to meet them.