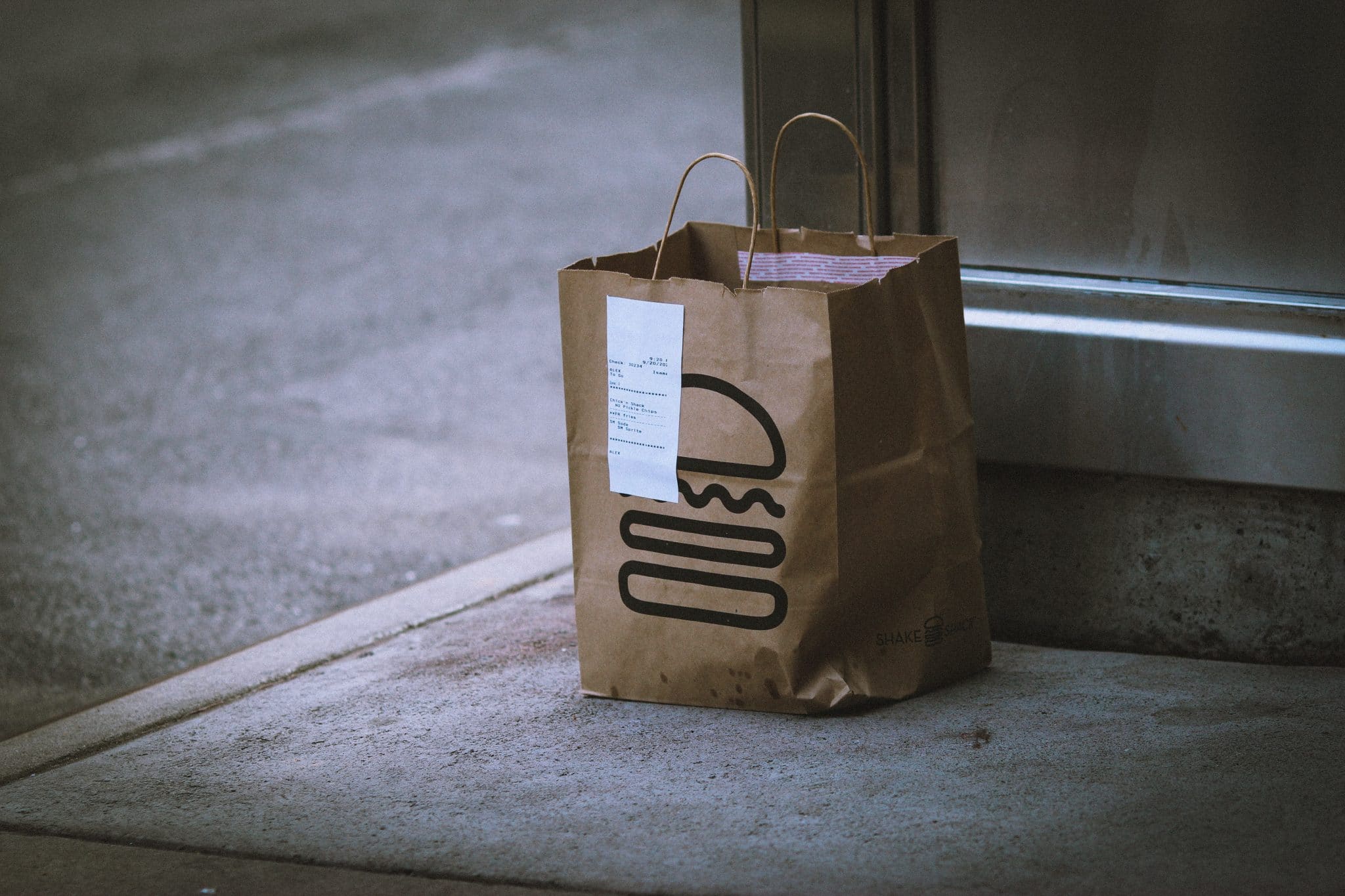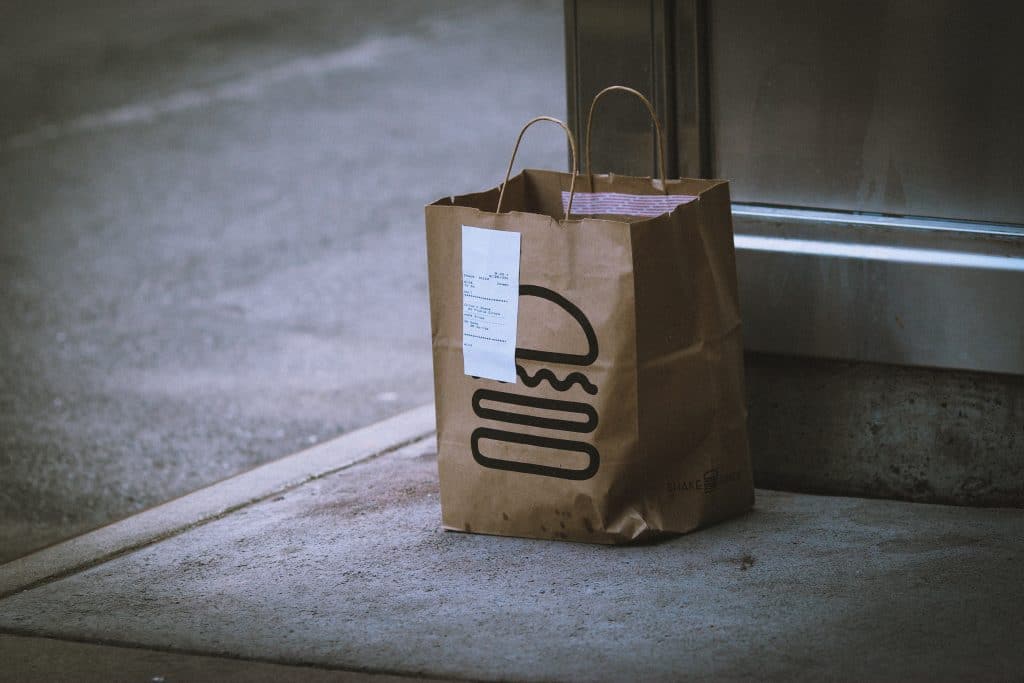 Jon Tyson / Unsplash
When Instagram first popped into the scene in 2010, it looked the same as any other social media platform. Full of pet selfies, food images, and much more. Fast-forward to 2020, and Instagram is considered one of the best marketing tools for business owners, with enticing features such as advanced analytics, shoppable Instagram posts, live Stories, and IGTV. 
Food is a topic that does well on Instagram. Before jumping to marketing, you must be clear with your goals. For the food delivery business, your aim can be the following:
Displaying your various cuisines

Increasing awareness of your business

Increasing brand loyalty

Advertising
According to the latest report, more than 70% of Instagram users take action such as visiting a website, downloading an app, or making a purchase after looking at a brand's ads on Instagram. No doubt, Instagram is one of the best and popular image-sharing apps across the world right now and the perfect social media tool that your food delivery business should take into consideration because it has the potential to turn prospects into buyers. But how do you promote your food delivery business on Instagram? What are the hacks? That's where this guide comes in. Let's get started. 
Switch to Instagram Business Account 
Before you start promoting your business on Instagram, make sure you have created an Instagram business account. In 2019, Instagram announced a new business profile type for businesses that offers similar features to Google My Business. It means in your profile, you can mention details such as address, hours, contact number, email ID, and website or app link. 
You need to fill out each and every information as it offers multiple benefits such to your food delivery business such as
Along with driving traffic to your website, your followers can click on the CTA button and easily download food service delivery apps, such as the

ubereats clone app,

to get in touch with you or place an order. 

You can easily access analytics tools known as Insights, where you can see impressions and convection on your posts.

Within a business account, you can also create and run Instagram ads. 
A business account will look more professional compared to a normal account, so create it as soon as possible if you have been using a personal account. 
Hashtags Matters, Seriously 
Instagram marketing is all about eye-catching and unique hashtags. You need to find relevant hashtags that reflect your brand and convey a beautiful message. Hashtags have become a uniform way to filter content on social media platforms and enable users to explore content and accounts to follow. Here is a list of popular food-related hashtags that you can use to get more engagement:
#foodporn

#food

#instafood

#hungry

#happyhour 

#yummyfood 
Above are the most used hashtags; however, you can choose whatever fits your food business. For instance, a well-known coffee brand, Starbucks launched a contest where they asked users to customize their cup designs using #WhiteCupContest. The campaign got popular and received maximum engagement. It means using relevant hashtags is a best practice for the food business. 
Post Consistently 
The sweet spot for posting is a consistent three to four posts a day. You have to be active when it comes to posting content on Instagram. It will keep your followers engaged and connected with your food business. By doing this, your feed also stays fresh and updated, and you have more opportunities to attract eyes to your account. 
You can post pictures and short videos on Instagram every day. Moreover, you can also post recipes and behind-the-scenes stories of your food delivery business in Stories. You should know the best time to post on Instagram. Tools such as Buffer, Sprout Social, HootSuite, and Zoho Social will hone your content delivery strategy and let you monitor your follower's activity altogether. 
Post Scrumptious Photos of Your Signature Dishes
A mouth-watering picture is worth a thousand words and a video surely worth a million. 
Instagram is all about posting pictures and images that grab the attention of users and compel them to order. Instagram is the most visual social media platform that allows people to publish quality pictures with modern filters. 
For a food delivery business, it would be beneficial as visual content brings more customers and leaves a long-lasting impact on followers than textual content. Make sure you publish beautiful, appetizing photos on your feed that will easily drive sales and boost revenue. 
Bonus Tips
There are enormous ways to promote your products and services on Instagram, but you are advised to create a strategy with clear KPIs (key performance indicators). Here is a list of several bonus tips and strategies you can use for your food delivery business to give a head-start. 
Ensure your feed looks aesthetically pleasing by delivering high-quality content.

Use similar filters, choose an appropriate theme, and keep your profile layout consistent.

Use hashtags  your competitors use and measure success.

Get started with ads for better results.

Don't forget to add CTAs.

Post content regularly. The more active you are, the more your account will appear on the Explore page.
Growing Followers on Instagram Isn't an Overnight Achievement
Instagram has now become very fluctuated, above are just a few tips and ways you can use it to push your social media marketing forward. The above tips will let you manage your profile for your food delivery business on Instagram and give you another chance to create a strong online presence. 
By Deep Moteria