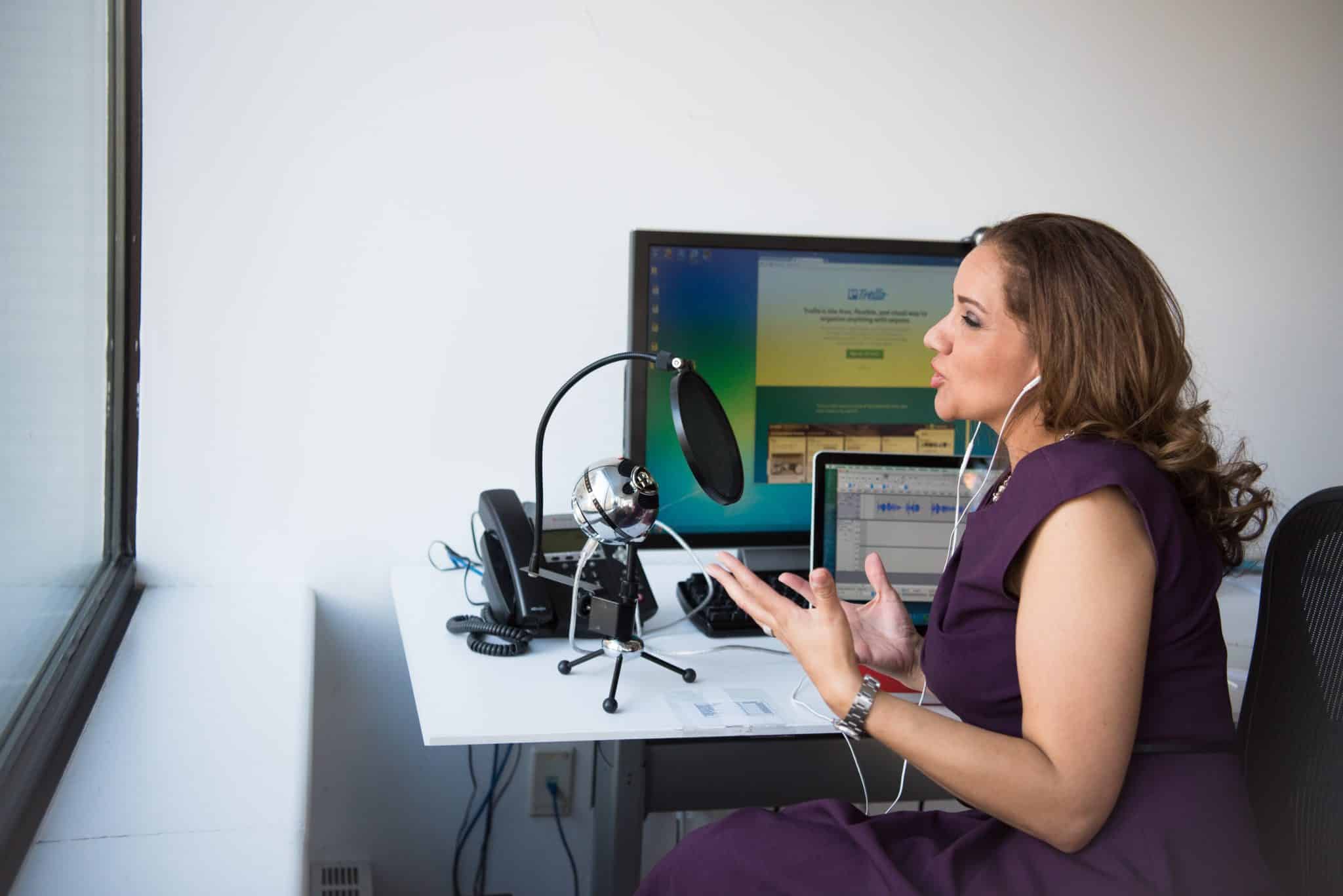 Christina Morilla / Pexels
It's no secret that podcasts as a medium have risen in popularity for the past few years. If you are thinking of starting your own podcast, there's never been a better time. 
Fortunately, starting a podcast nowadays is fairly easy, and you don't really need to be a very tech-savvy person. With all the accessible and affordable platforms (a lot of them are free), starting your podcast show also won't typically require a lot of initial investment. 
The challenge, however, is often not about starting the podcast itself, but how to market it effectively so you can grow your listener base. Often overlooked, promoting your podcast on Facebook can still be a very effective tactic in building awareness and growing your audience. In fact, Facebook is still the biggest social media platform, with more than 2.4 billion active users every month.
In 2020, more than 60% of adults in North America use Facebook, making it the broadest-reaching social network in 2020. Also, Facebook is well-known as a very versatile promotional platform. With Facebook ads, for example, you can quite easily create custom audience segments to target the ideal people that you want to listen to your podcast. 
To summarize, Facebook has a massive audience, and Facebook also offers a lot of tools to help make the most of this huge audience. Below, we will learn how.
1. Set Up a Facebook Page for Your Podcast
First things first, at the moment you can't launch your podcast on Facebook, at least, natively. However, you can use Facebook Live to stream your podcast (Facebook now allows viewers to just listen to the audio). If you have a video version of your podcast, you can also upload the video on Facebook. To do that, however, first we'll need a "home" for our podcast show on Facebook, and we can do it by setting up a Facebook Page. 
Facebook does offer the option to set up a Page category as "podcast," and you can use other tags according to your podcast's topic to help describe the page.  We can then use the page to promote the show, for example by posting trailers, promotions for new episodes, and so on.
2. Use Highly-Targeted Facebook Ads to Increase Listeners
It's no secret that social media marketing is pay to play, and you can't solely rely on organic Facebook reach in growing your podcast audience. Instead, we should think of organic versus paid, as the case of time versus cost: yes, organic traffic is free, but it will take some time before you'll get the desired results. On the other hand, paid advertising will virtually guarantee quick results, but as we know, it can be very expensive when you are not careful. So, the key is finding the right balance: grow your podcast's Facebook Page (and Group) organic followers, and you can use paid options to assist its performance. 
As discussed, Facebook ads are very versatile, and you can use it for both attracting new listeners as well as nurturing existing audiences. For example, you can use Facebook Lookalike Audiences to create a custom audience similar to those who have actively engaged with your Facebook Page's posts to attract new listeners. You can also use your existing email list to build a lookalike audience. 
3. Remarketing with Facebook Pixel
One of the best B2B marketing strategies that is used by many marketers is remarketing or retargeting, which is essentially only showing the ad to users who've visited your podcast's website. This is made possible with the Facebook Pixel, a snippet of code that you'll place on your website, which will track your visitor's actions. 
You can use Facebook retargeting to target website visitors who didn't complete a specific action (i.e. hit the subscribe button). This can be a very effective and cost-efficient way to grow your listener base. On the other hand, you can also specifically target those who have signed up for something, like being subscribed to your email newsletter. Alternatively, you can use the Pixel to build custom audiences to track the performances of your existing ads placed on your site.  
4. Utilizing Facebook to Convert Potential Listeners
As we know, people don't usually start as a loyal subscriber once they've stumbled upon your podcast show, but typically will go through five different stages: 
Aware: T

hey are already aware of your podcast show. For example, they have recommended your show or have seen your ad. In this stage, you can use retargeting to make them even more curious and finally listen to your show. 
Trial:

You can use retargeting and Facebook ads to offer low-level investment, like watching your trailer, listening to a short version of your show, etc. 
Listener: T

his type of audience has listened to your show at least once and might tune in every now and then. Leverage retargeting here and engage them with your Facebook Page. 
Subscriber:

Regular listener of your podcast. Use mainly your Page to inform them about new episodes and keep them engaged.
Advocate:

Those who recommended your shows to their peers and friends. Keep them happy with your content. 
Conclusion
Being the most popular and widest-reaching social media platform, Facebook can be a very effective channel you can use to promote and grow your podcast show. Above, we have discussed some effective tips you can use to promote your content via Facebook, both with organic and paid efforts.
By building your organic followers consistently and utilizing the paid promotional options, you can attract new listeners and grow your podcast's audience.