With iOS14 now rolling out to users, Facebook has been implementing changes to prepare for the latest Apple software. One of those changes includes a requirement that some advertisers must verify their website domain on Business Manager. Here is a step-by-step guide on verifying your website domain that should be beneficial for any Facebook ad management agency.
Step 1: Go to Business Manager settings and click Brand Safety > Domains > Add a New Domain.
Step 2: Enter your domain name then click Add Domain.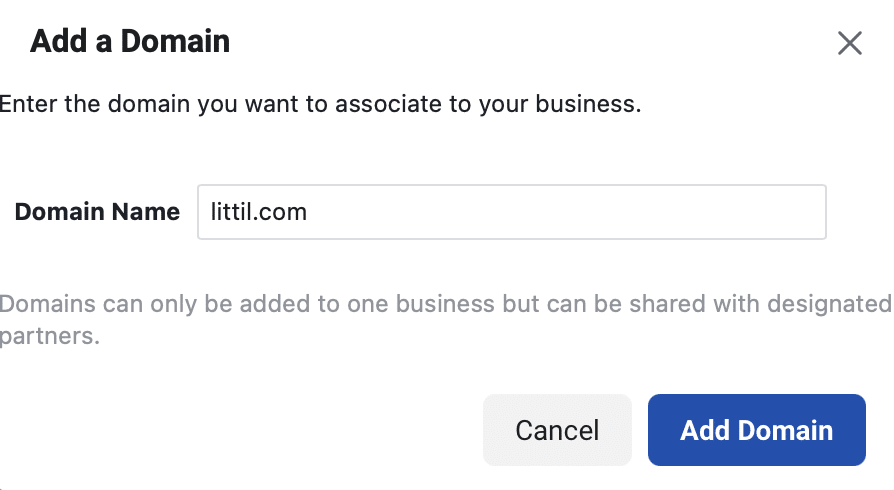 The domain will be added to your assets, and you will have the option to verify it either with a txt DNS verification or an HTML file upload.
Step 3: Copy the code under "Add this TXT record in your DNS configuration."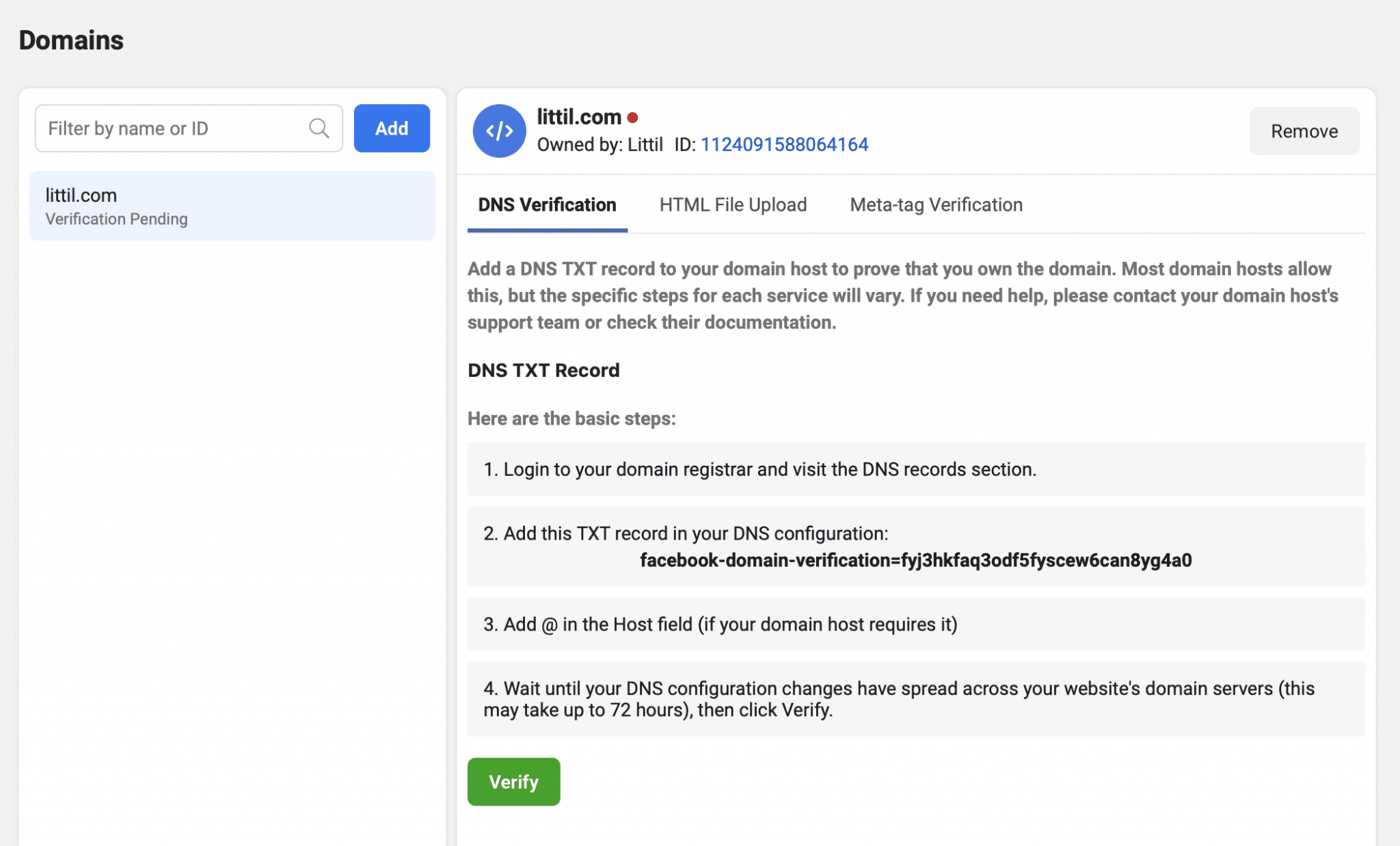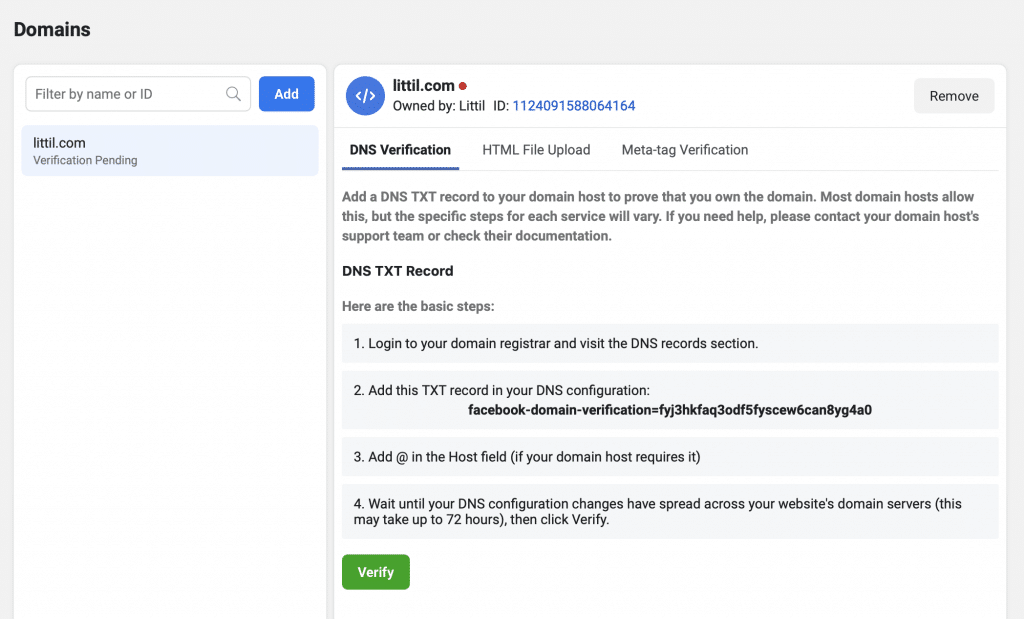 Step 4: Log in to your domain registrar and go to the DNS record settings page. Select Add a Record of Type and choose TXT from the dropdown menu.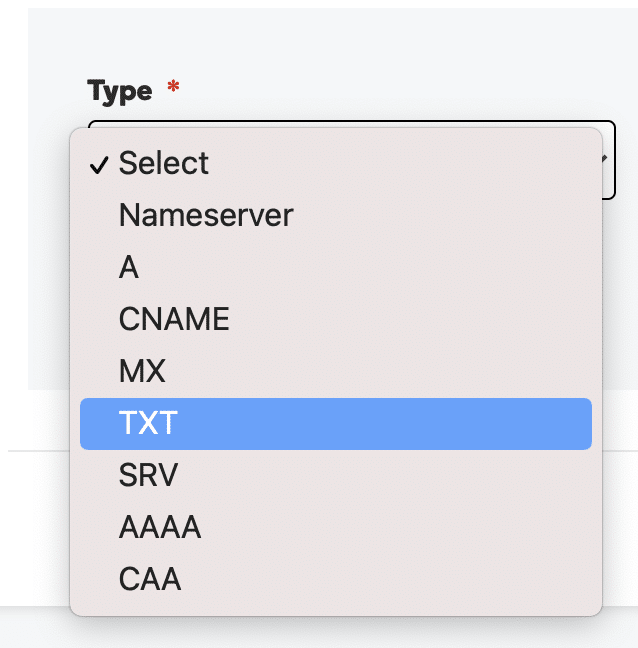 Step 5: Enter your verification information.
Put an @ symbol in the host field then enter "facebook-domain-verification=" in the "txt value" field or "content field" (depending on which domain registrar you're using. This example uses Go Daddy). Then, paste the verification code you copied from Business Manager after the = sign. Your txt value or content field should look like this: facebook-domain-verification=[enter code here].


Step 6: Return to Business Manager then click Verify.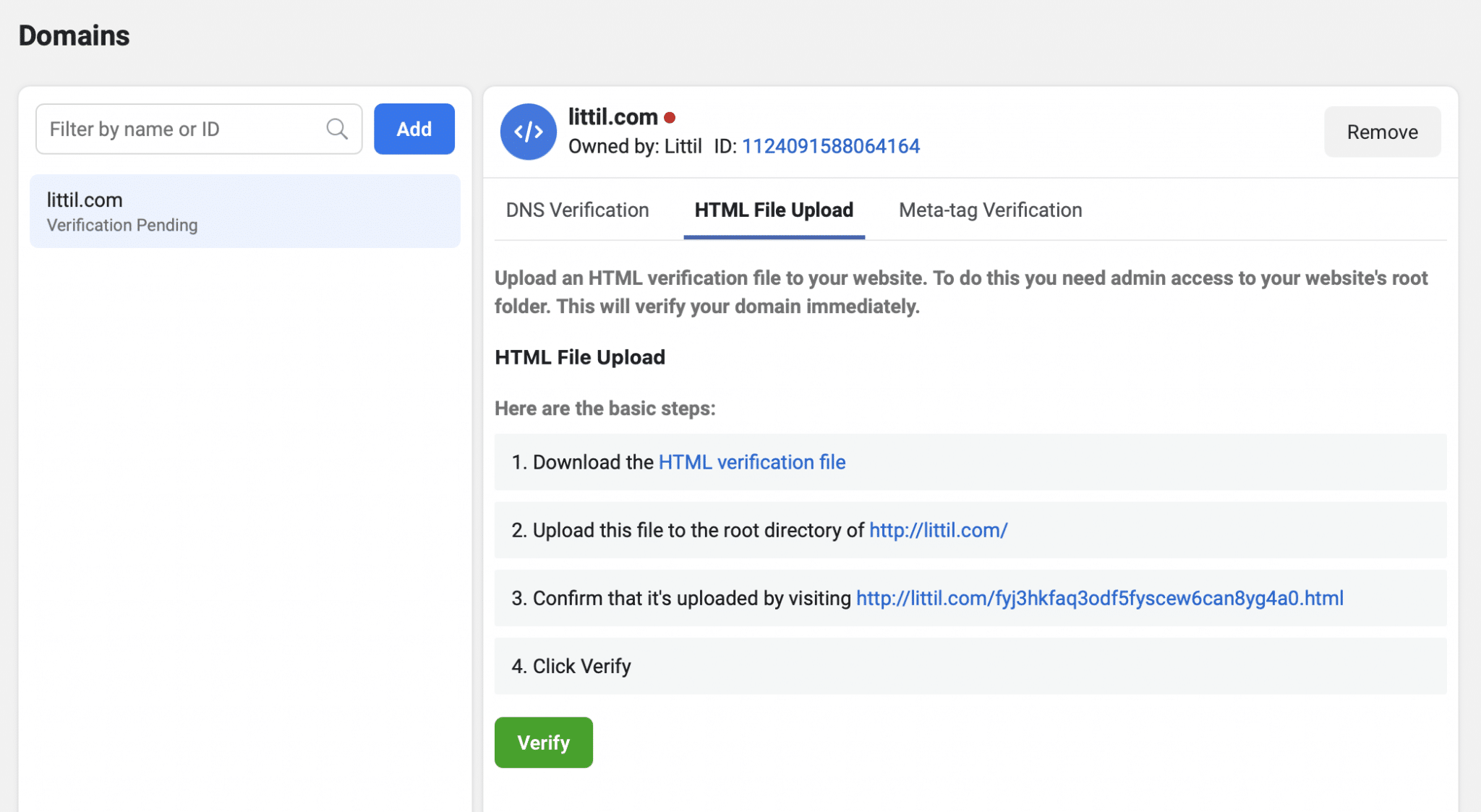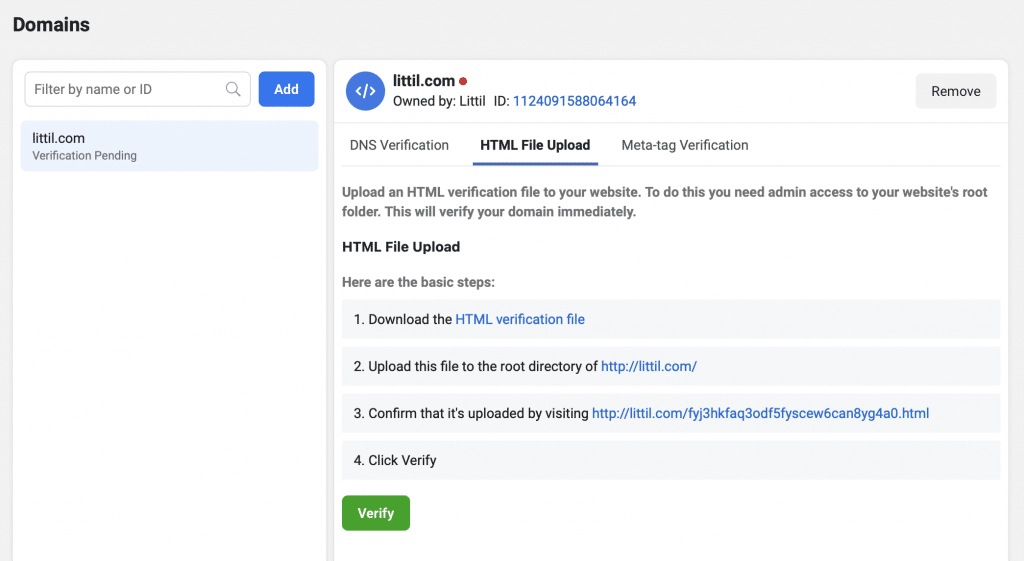 Step 7: You're done!
Once your domain has been verified, you should get this confirmation message.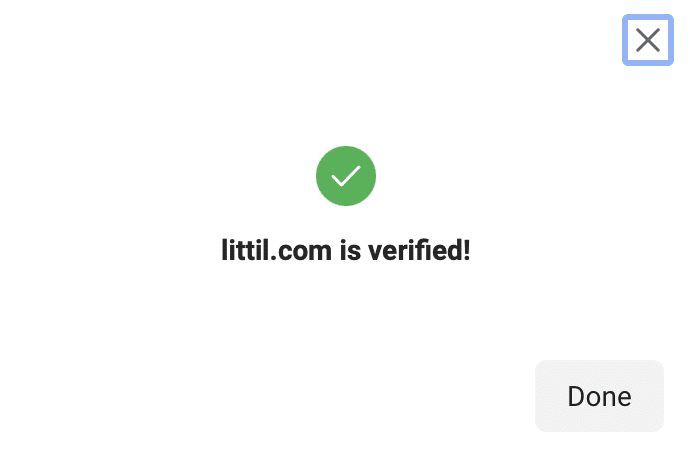 For additional help, you can watch a video tutorial here.
Comments
comments