If you want to write ad copies that attract your audience's attention, continue reading. This list contains the best tips on how you can improve your ad copies.
1. Write Concise texts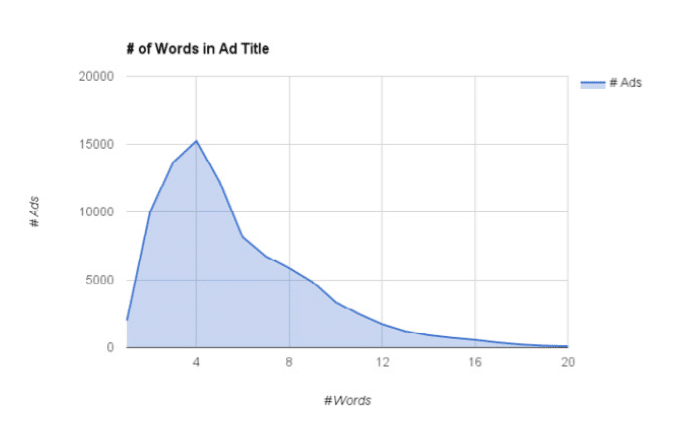 When Data analysts analyzed 111,018 Facebook ads from the AdEspresso Facebook Ad Gallery, they discovered that the most popular headline length is 4 words and the most popular description is 15. Keeping your texts concise not only forces you to get straight to the point, but it also provides a clearer and easier-to-read message for your audience. Furthermore, shorter headlines and descriptions grab attention and will most likely result in engagement, may it be in the form of clicking to learn more, to sign up, or to subscribe.
2. Use personal pronouns and god terms
Data show that the most popular terms use are "you", "your", "free", "now", and "new".
Using personal pronouns such as "you" and "your" creates a closer connection with your audience because you are speaking directly to them. When people hear "you," they are more likely to react or become attentive as these words naturally prompt them to think about their name or themselves.
"Free", in rhetoric, is considered a "god term", or a term that cannot be argued against, that automatically gives a phrase positive meaning. For example, no one would say they are against freedom, progress, or love. Same goes for the word "Free". No one would say they hate free stuff.
"Now" is a good word to add to your CTAs such as "buy now", "click now", or "subscribe now". This word creates a sense of scarcity in the readers' mind, prompting them to take action before the opportunity passes.
"New" is effective because it lets your audience know you are offering something fresh and unique.
3. Use positive language
Data show that positive language is more popular than negative language in ads. A copywriter writing an ad with positive language would write "Play now and get the chance to win $1,000." Here, the word "win" creates a positive tone. An example of negative language, however, is "Buy clothes for cheap at greatdeals.com." The word "cheap" contains negative connotations as people often associate the word with lower quality products. To turn this into positive language, use "inexpensive" instead of "cheap".
4. Be concrete
People prefer concrete language versus vague language as it gives them a certain picture in their head. For example, "We helped 100,000 people pay off their loans" is more effective than "We helped many people pay off their loans." The former example provides hard facts rather than generalizations. While people can easily imagine a huge crowd with the number 100,000, they cannot do that as easily with "many".