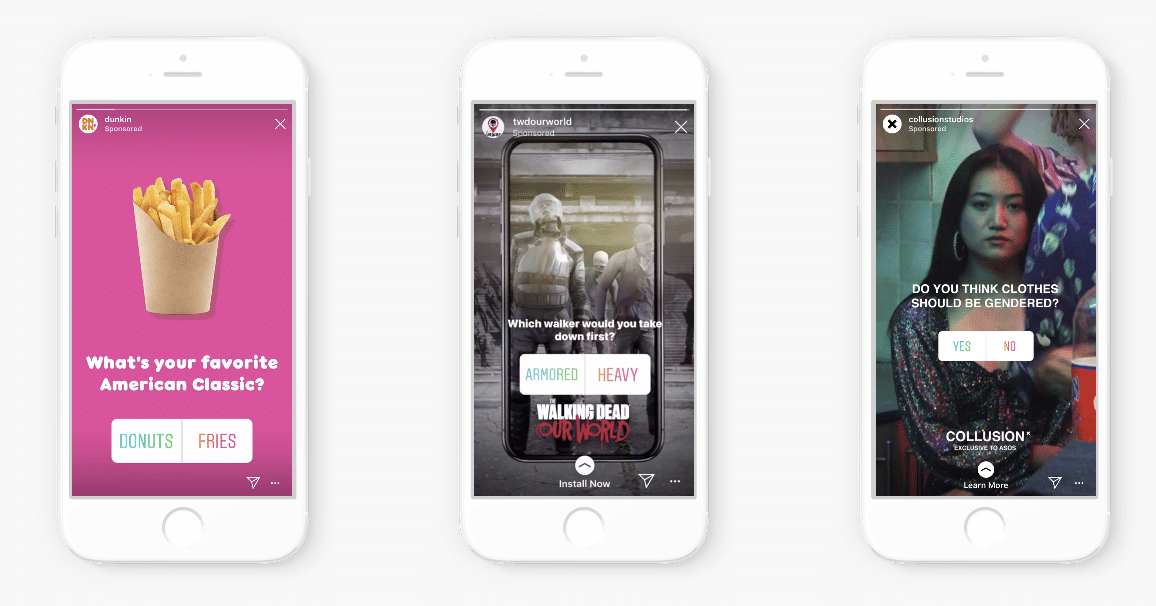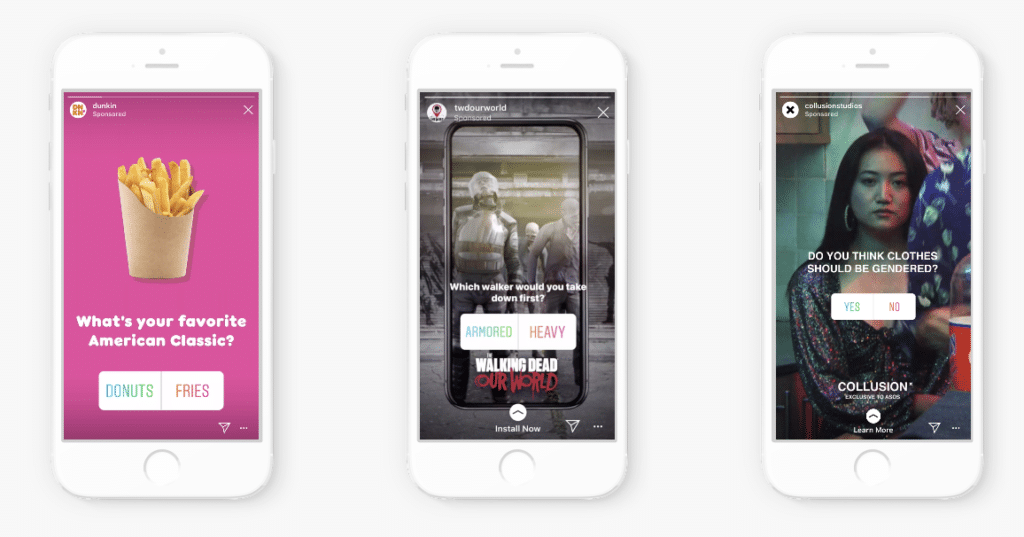 Time well spent is an issue Mark Zuckerberg has been grappling with since last year. At the time, the young Facebook CEO worried that users were passively consuming content on the platform, rather than interacting with the posts that the see. Recently Instagram announced a project that follows Zuckerberg's vision for creating an active, engaging space for users.

Instagram is currently developing interactive elements for Stories ads, and one of those elements rolled out on Tuesday. Now advertisers can include poll stickers to their ads by clicking the "Add an interactive poll" box on Ads Manager during the ad creation process.

The poll sticker has been a Stories staple for a while now, but it was not available for ads until this past Tuesday. Instagram seems confident that interactive elements will improve advertisers' ad performance. According to the social media company, nine out of the ten campaigns using interactive elements during the beta test increased three-second video views. The company also used Dunkin' as a success story, claiming the brand's cost per video view lowered by 20 percent after using poll stickers.

Adding stickers to the mix makes Stories ads fun and interactive. Hopefully the results for advertisers will be just as good as the results for the beta testers.
Written by Anne Felicitas, editor at AdvertiseMint, Facebook advertising agency