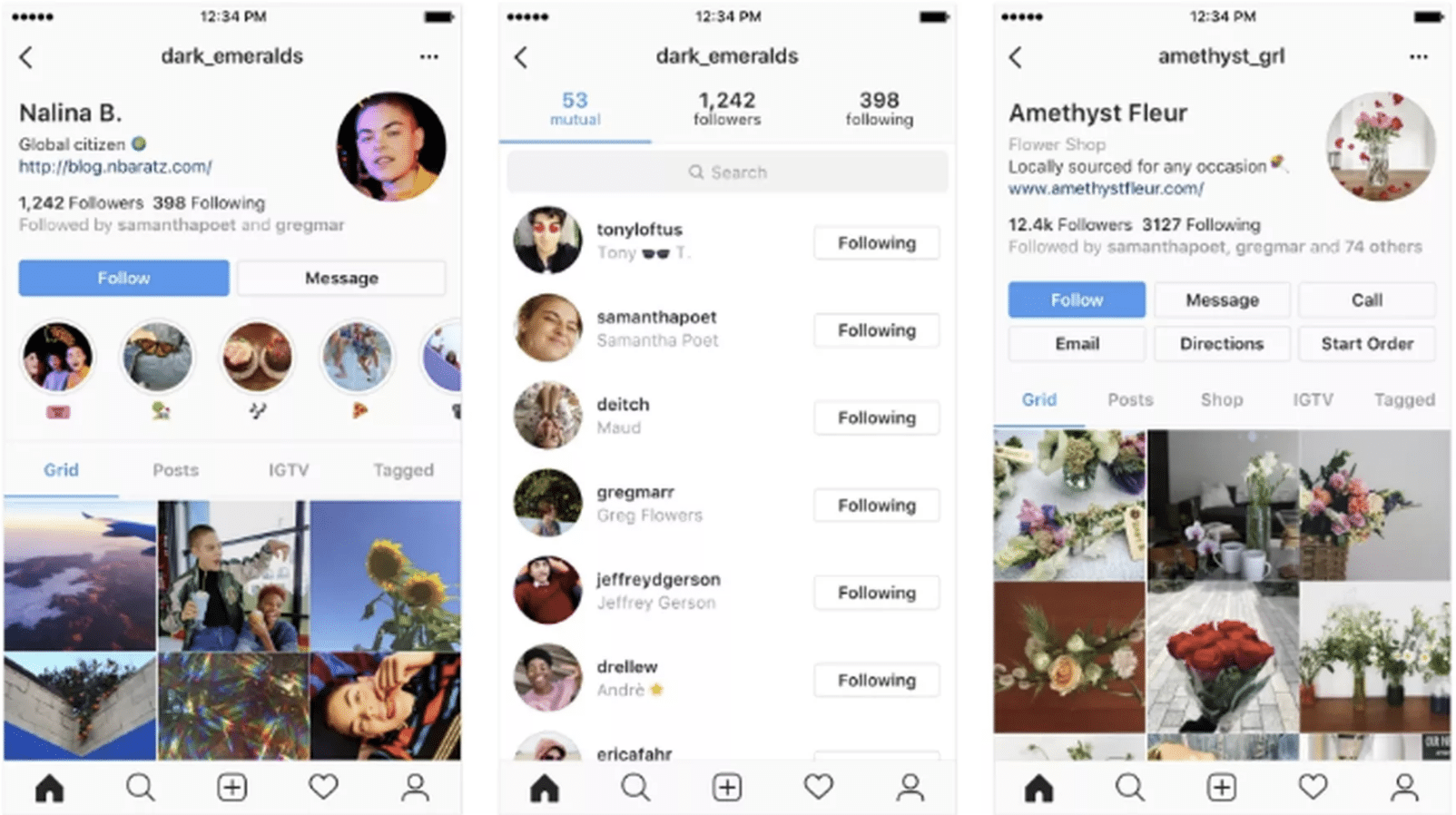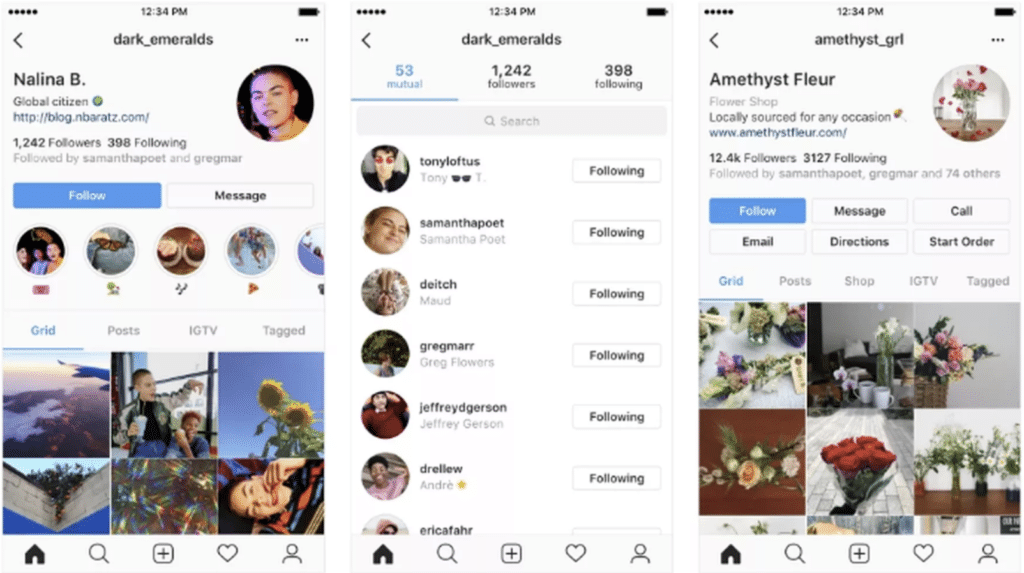 Photo courtesy of Instagram-press.com
If you're worried that no one pays enough attention to your bio, this Instagram redesign will surely put you at ease, maybe even compel you to do a celebratory dance.
In a post on its press page, Instagram announced that it is testing a redesign of the app's profile. Although the redesign includes several changes, one striking difference is the bio's placement. In the current version, the follower list appears, in large bold font, above the bio. In the new version, the bio dominates the profile, appearing above the follower list.
This change emphasizes the bio rather than the follower count, turning the Instagram profile into a better web traffic tool. Those who use Instagram for business include their websites on their bios, hoping that followers will visit their sites. With the redesign placing bios higher in the page, web traffic may increase.
Mutual followers is another pleasing addition to the design. While the current design shows two tabs separating followers and the accounts you're following, the new design also includes a mutual tab, listing the followers you and another account share. This is a welcome change to anyone who often add connections of connections on Instagram.
Finally, a change that may please some and not others, Instagram will do away with the three icons above your profile feed, replacing them with five tabs, Grid, Posts, Shop, IGTV, and Tagged. Replacing icons with words makes the profile user-friendly: we no longer have to figure out the meaning of each ambiguous symbol.
Adding IGTV, which rolled out in June, to the tabs is also a notable change, a move goading users to visit the unpopular video hub more often.
Instagram is testing a profile redesign, but before you do your celebratory dance, wait for these designs to officially roll out first. Let's not get too excited.