The Facebook Pixel Helper is a troubleshooting tool that helps you check if your Facebook Conversion Pixel is working properly. It has been essential to any advertising agency. With this tool you can also troubleshoot common errors and learn how to improve performance.
How to Use the Facebook Pixel Helper
The Pixel Helper, which operates in the background, automatically reviews the websites you browse for code that resembles a Facebook marketing pixel. When a website has a Facebook pixel installed, which is represented by the </> icon, the icon will turn blue, and a small badge will appear indicating the number of pixels found on the page.
If the icon does not turn blue, then there are no Facebook pixels installed on the page. If you click the </> icon, a small popup will appear with useful information about fixing your pixel.
How to Install the Facebook Pixel Helper
Step 1: Go to the Chrome store.
Go to the Chrome store then click "Add to Chrome".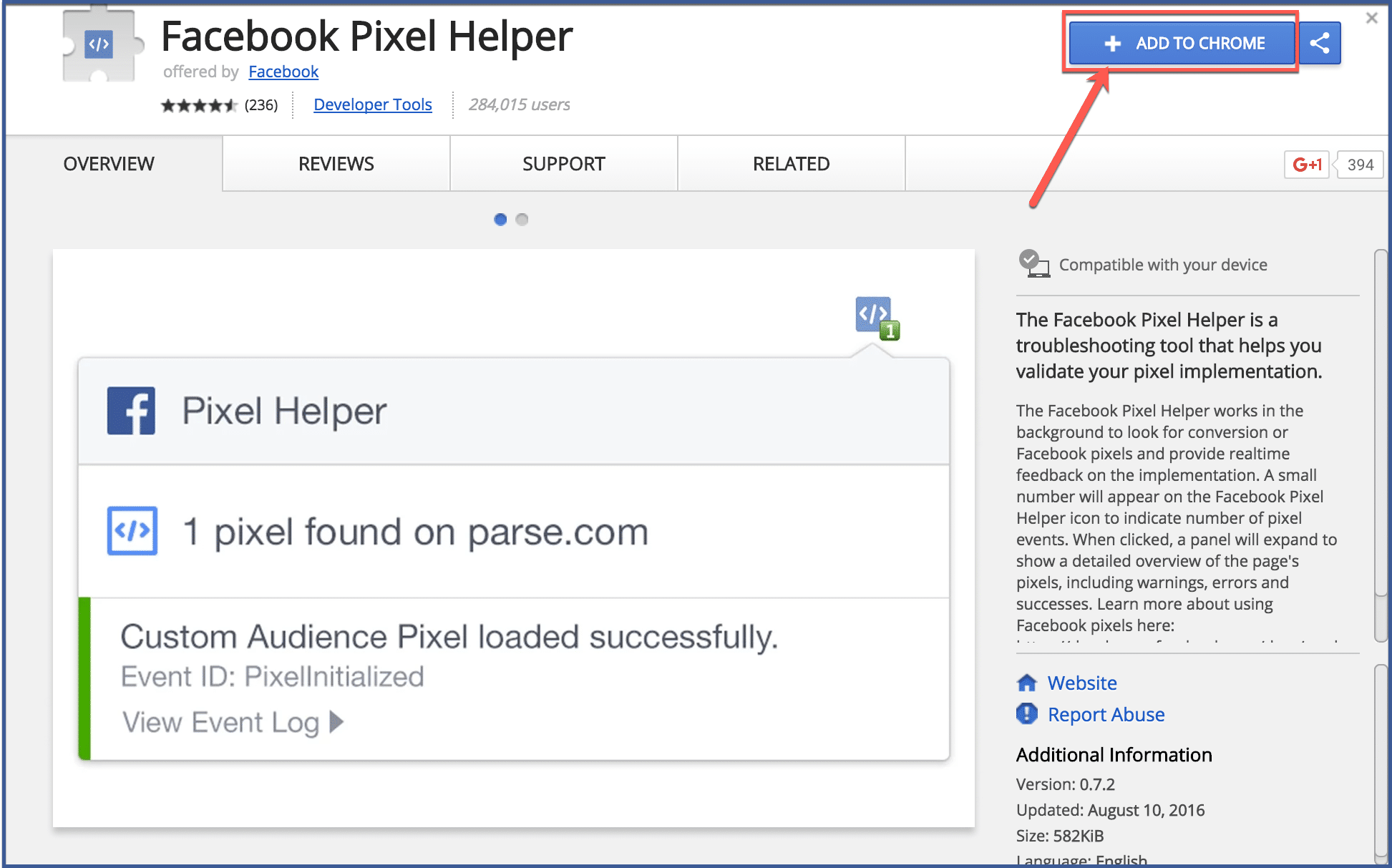 Step 2: Add to extension
Afterward, a dialogue box will ask you to confirm whether or not you want to add the Pixel Helper. Click "Add extension".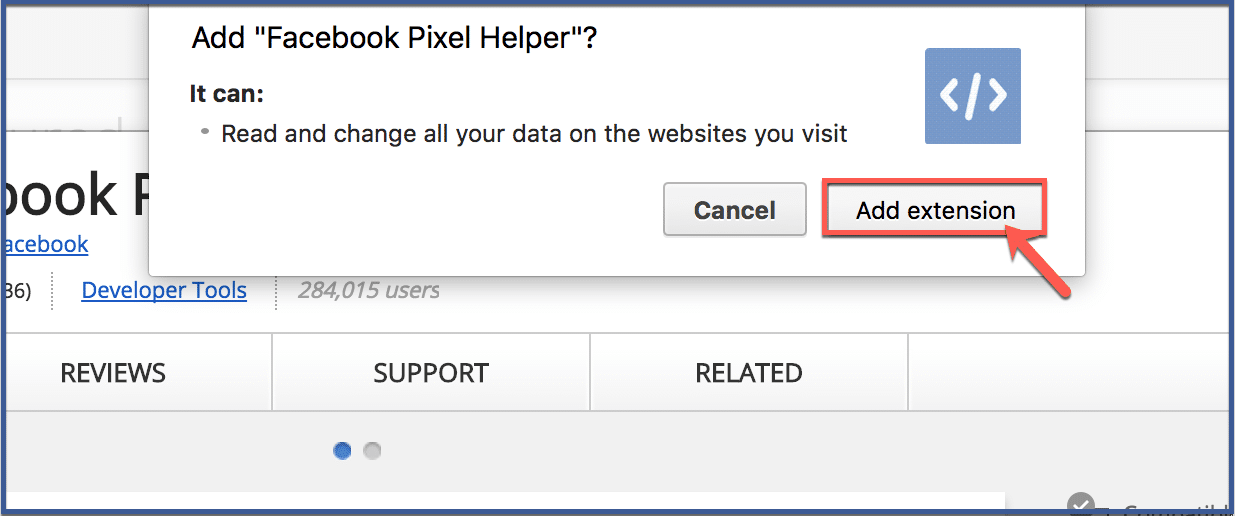 Step 3: You're done!
Your Pixel Helper should be located on the upper right corner of your tool bar. Click it to activate.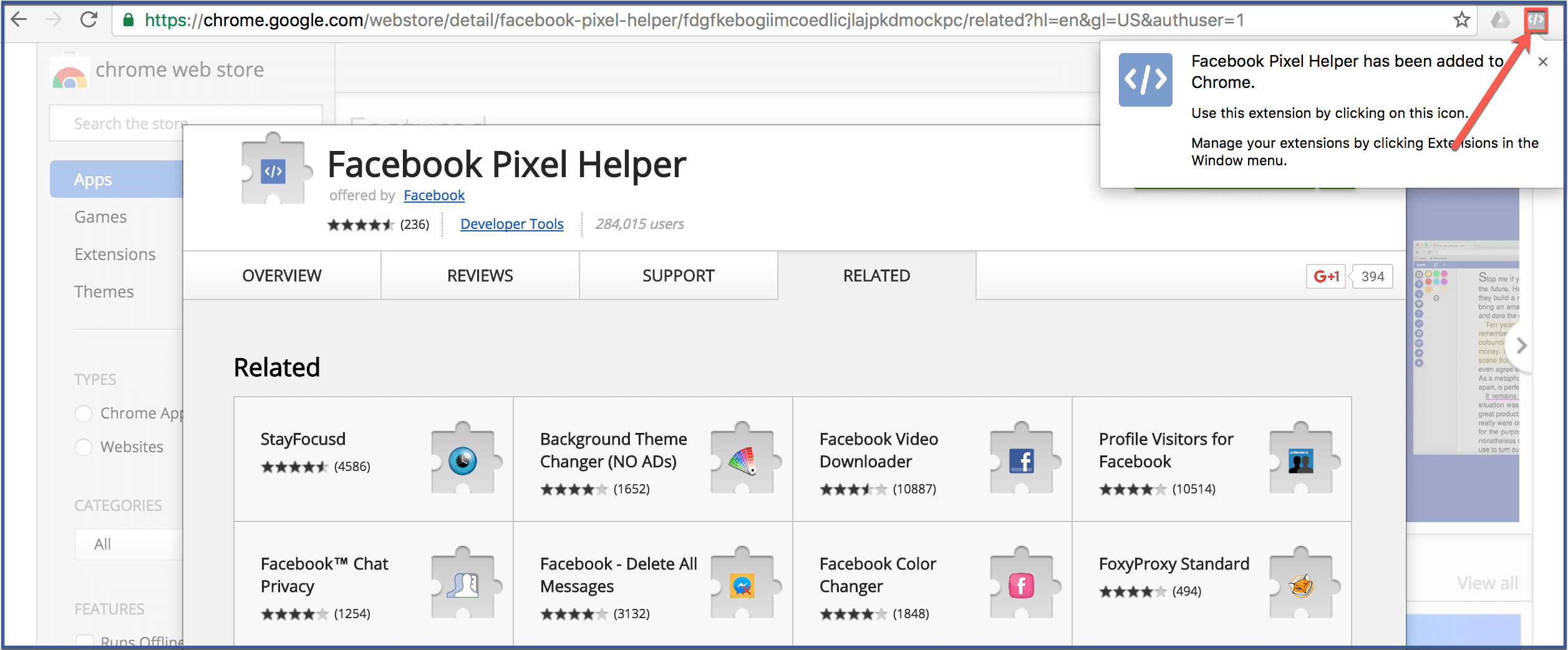 Was this article helpful? Comment your additional tips, comments, or resources below!
Recommended Articles Related to Facebook Advertising:
Comments
comments