A recent study by Trusted Media brands shows that marketers prefer to video advertise on social media platforms such as Facebook and Twitter over video platforms like Youtube. The study involved a survey among 300 media executives about their current and future video strategies. The study revealed that 65% of marketers use social media platforms for their video campaigns while 55% use video platforms.
Marketers prefer #Facebook over #Youtube for video advertising.
Click To Tweet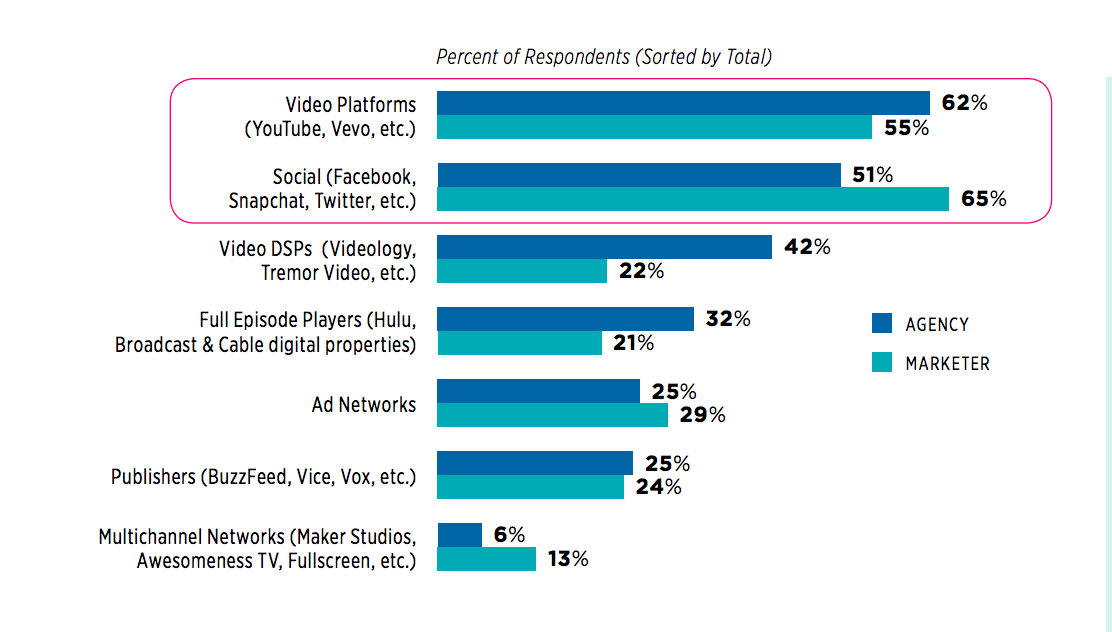 The study also shows that many agencies and marketers will turn to video. There were 65% of agencies and 42% of marketers who claimed they will increase their video campaign budgets next year. Live video is also on the rise. The study revealed that 71% of respondents might use live streams next year and 18% said they definitely will use live stream next year.
It would be unsurprising for these agencies and marketers to choose Facebook for their live stream ads. Facebook, which is currently testing live video ads, have met unrivaled success with live streaming. Vin Diesel, for example, garnered 8.2 million views on his Fast and Furious behind-the-scenes live video. These high numbers are no surprise, considering Facebook has 1.13 billion active users on average as of 2016.
Evidently, marketers and agencies alike are seeing the value of video ads. This foresight might prove advantageous in the future. Video, Zuckerberg predicts, will dominate Facebook. "[I] wouldn't be surprised if you fast-forward five years and most of the content that people see on Facebook and are sharing on a day-to-day basis is video," he said, during an interview with Buzzfeed.
With video's popularity among Facebook users, perhaps it would be wise to join the video advertising band wagon.
Recommended Articles Related to Facebook Advertising:
Comments
comments