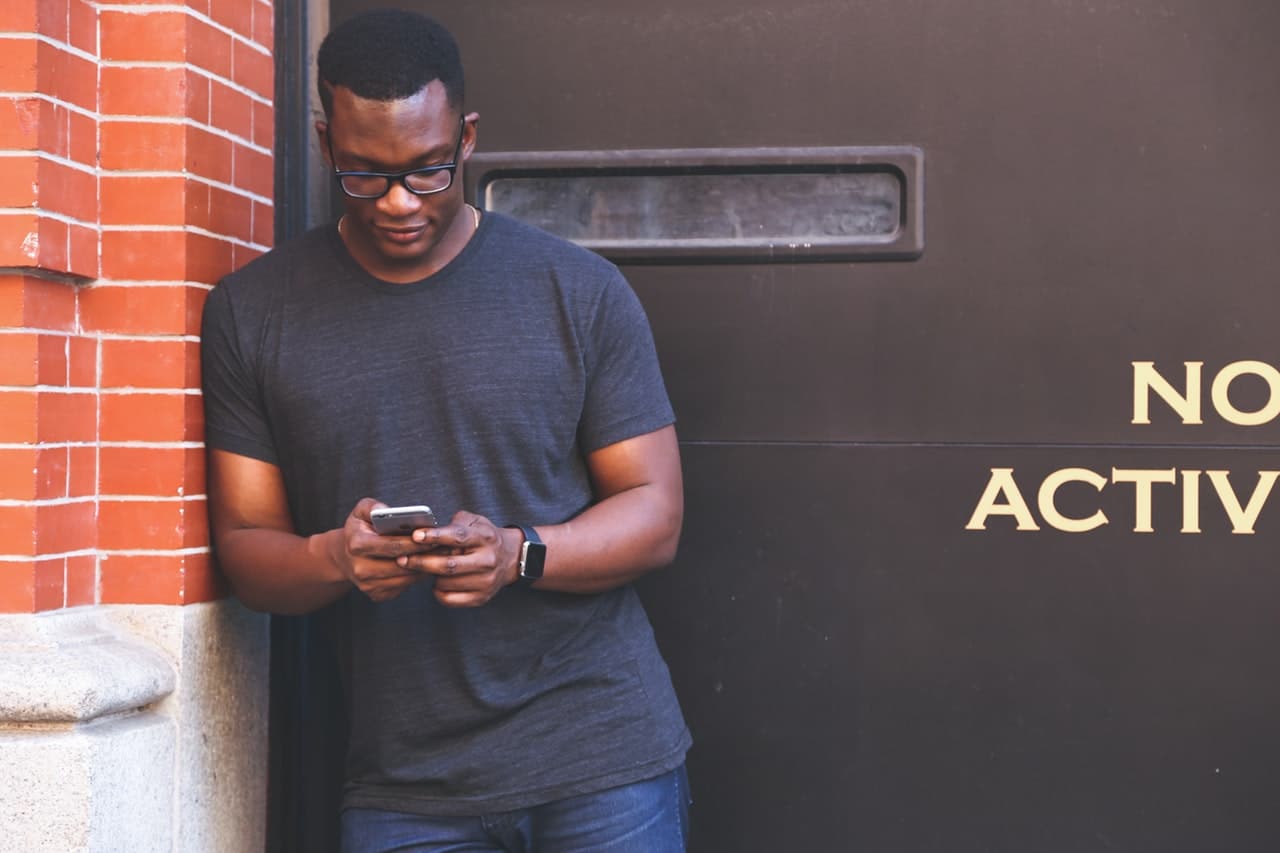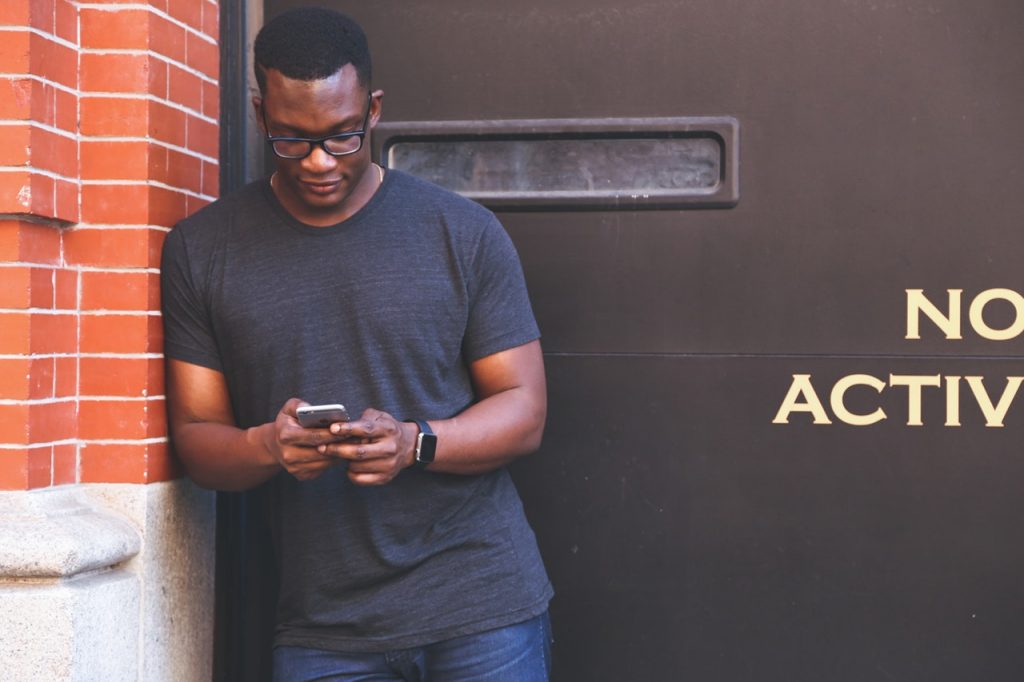 The days of sending an embarrassing message to the wrong recipient (like an explicit photo to a boss or a piece of dirty gossip to the subject of that gossip) will soon be long gone. That's right. Today, Messenger is rolling out the unsend feature.
As reported by Tech Crunch, the unsend feature allows you to retract a message within a 10-minute window. Miss those precious 10 minutes, and the message will permanently remain in the thread. The messages you can retract aren't limited to texts. You can also take back an explicit photo, an embarrassing video, or a link.
To unsend a message, press and hold the message you want to remove. Click the "Remove for Everyone" option then confirm the removal. There's also a "Remove for you" option, which will remove the message from your end, not the recipient's end. Once you remove a message from the thread, a removal notice will remain in its stead—you can't remove messages in secret.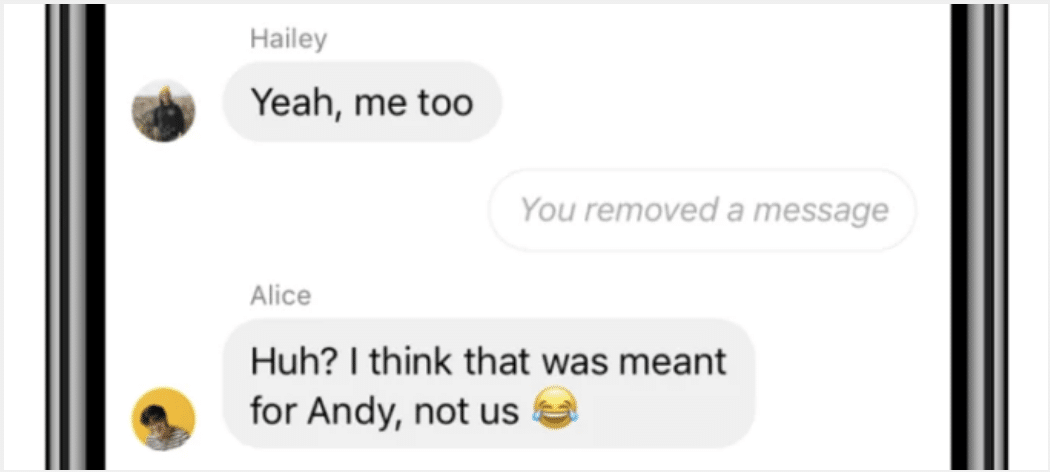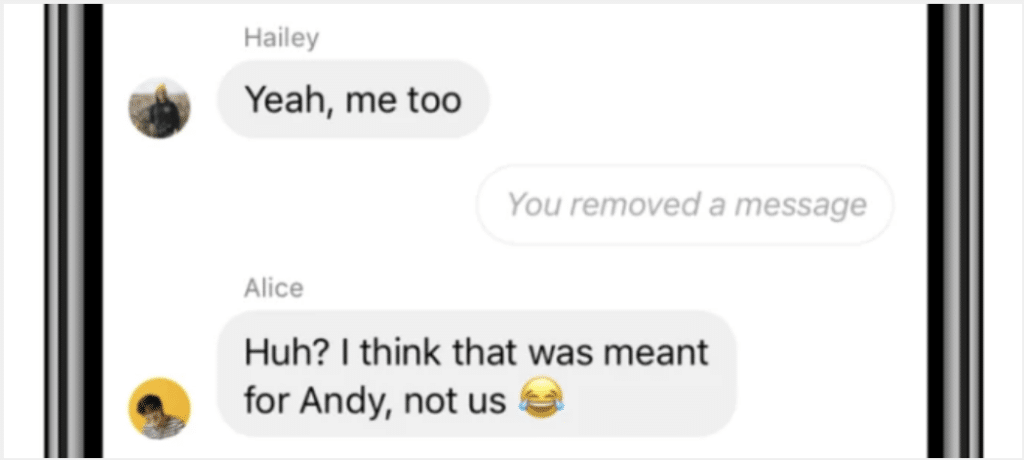 Although retracted messages will disappear from the thread, Facebook will still keep those messages for a short period of time to prevent abuse by policy violators, such as cyberbullies and harassers. If a harasser unsends an abusive message, you can report the policy violation by tapping the person's name, scrolling to "Something's Wrong," then choosing the category that describes your issue.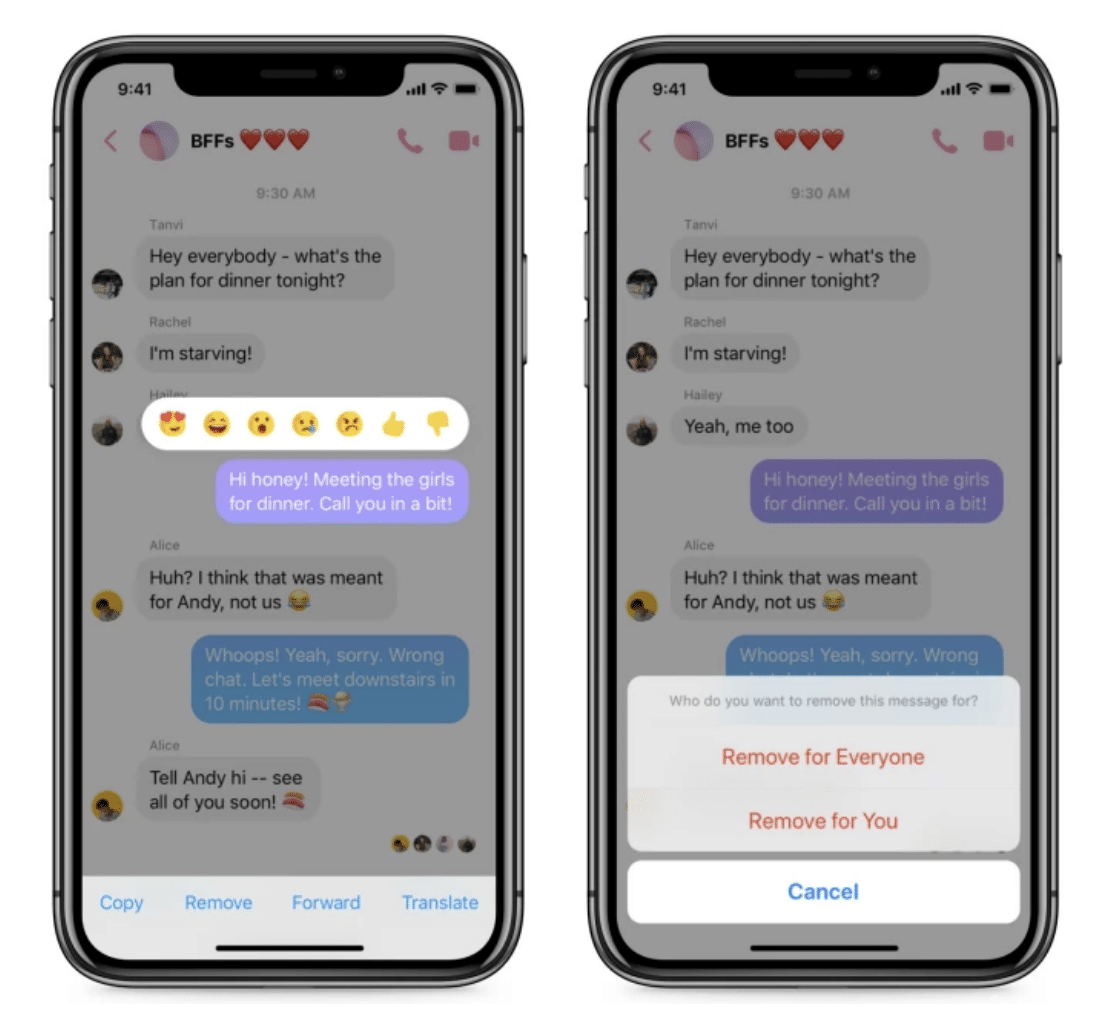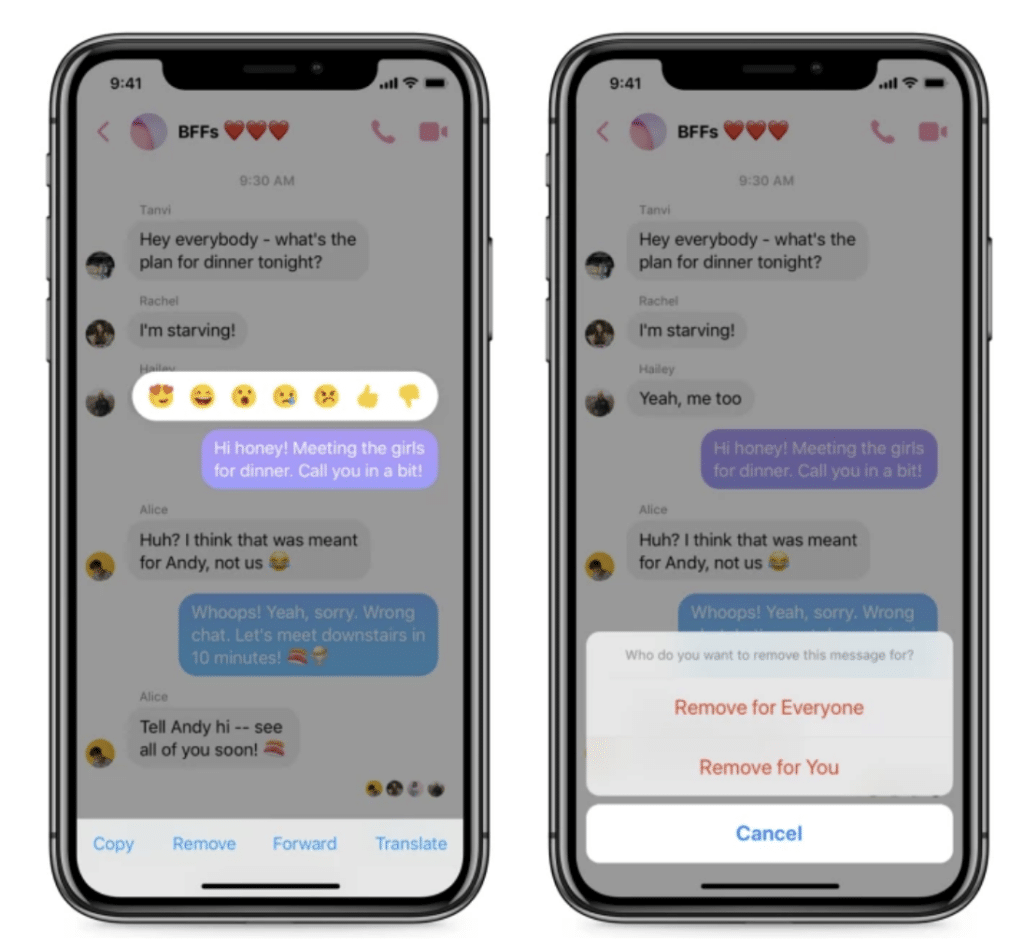 The unsend feature rolls out today to Poland, Bolivia, Colombia, and Lithuania for iOS and Android devices. Soon, it will roll out globally.
In the meantime, Facebook's engineers are keeping busy, developing other unsend features, including—potentially—a feature that allows you to set expiration dates on specific messages and entire threads.
Life doesn't always give second chances, but you can at least take back what you said on Messenger.