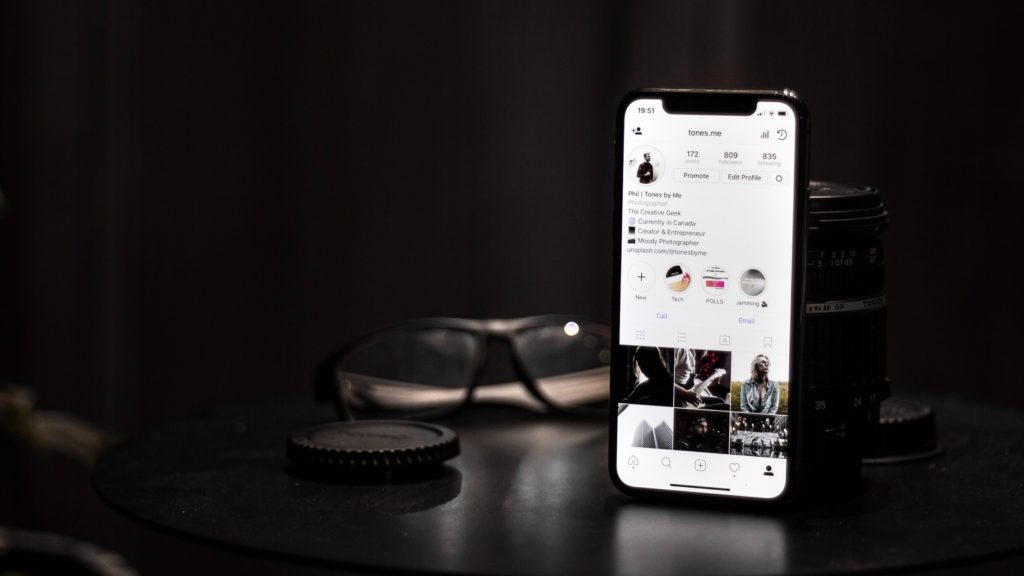 Social media platforms are constantly evolving. Sometimes the changes are small; others are complete game changers. Twitter, LinkedIn, and Instagram have announced a few major changes that we may love, hate, or simply be indifferent to. Here are the latest updates for this trio of social media platforms.
Twitter Updates Its Prototyping App
Twitter's prototyping app twttr, which the company uses to test and receive feedback on potential features, was recently updated with a variety of changes, according to Tech Crunch. The app, which has been out for about a month now, is used for experimenting purposes.

Based on users' feedback, twttr is getting a swiping gesture for "liking" Tweets in conversations, new labels for conversation threads that show the original poster and who you're following, and better visibility for dark mode.

Oddly enough, twttr is also getting some features that have already been added to the main Twitter app, such as new versions of the Twitter camera, dark mode ("Lights Out"), and profile previews within the timelines.

In the Tech Crunch article, Sara Haider, Twitter's director of product management, says many twttr users like it better than the main Twitter app.

"That likely means certain features are sticking enough in the prototype app that they will be making their way into the permanent Twitter experience," reports Tech Crunch. "But what form that will ultimately take is still in play."

In particular, engagement buttons, such as the like, reply, and retweet buttons, are a major area of development for Twitter. On a platform that is constantly being crowded with new Tweets and information, engagement buttons can distract from an overall seamless experience, making feeds even more chaotic. In the twttr app, engagement buttons are no longer visible by default. While replying and retweeting still require a tap, you can now swipe left on a Tweet to "like" it.

"This is not exactly new: it's an iteration of what we saw in the first major build of twttr," says Tech Crunch. "There, the engagement buttons were also hidden away completely in conversations, and they only appeared when you tapped on a Tweet to begin engagement."

However, the platform decided to change the act of liking to a swipe because mixed reviews indicated that the extra tap to like Tweets was an unwanted step.

"Replacing that tap with a swipe brings twttr in line with one of the most popular gestures in app user interfaces today, since the small touchscreens of smartphones are natural surfaces this gesture to make quick responses," Tech Crunch observes.

We may see more updates that involve a simple gesture change for various functionalities and capabilities in the Twitter app.

Users have also indicated that they like the new threaded layout for conversations because it's easier to read and follow. The previous layout gave you the option to either tap a "show more" button to expand conversations stemming from the main Tweet to view more replies or keep scrolling to view the replies. However, users complained that this layout was too distracting or cluttered, making it harder to follow conversations. In dark mode, it was also hard to follow the shading on replies.

Tech Crunch says Twitter appears to be addressing these issues with "more nuanced shading on replies that appears more clearly in dark mode" and by "playing with the number of 'Show more' buttons in threads – which have now been relabeled as 'Show Replies.'"

The new labels for conversation threads showing the original poster and who you're following give the twttr app a more organized feel. The former label comes in the form of "Author" in small red text to indicate the original poster. The latter label (users you're following) are marked as "Following" in blue text in conversation threads.

Tech Crunch reports that the rollout of these twttr updates to the main Twitter app are still many months away. It will be interesting to see how the main Twitter app continues to evolve based on user feedback.
LinkedIn Adds Four New Reaction Buttons
LinkedIn recently introduced four new reaction buttons for posts. Now, in addition to the "like" button, there's "celebrate," "love," "insightful," and "curious." The reactions are globally available to all users for both desktop and mobile devices.

The new reaction buttons are similar to Facebook's rollout of multiple reaction buttons more than three years ago. The buttons may help LinkedIn boost engagement on the platform, according to Tech Crunch.

"LinkedIn has never been one for jumping quickly to new trends," reports Tech Crunch, "but this nevertheless shows that it's listening and understands that it has to provide more to users to make its platform more dynamic, to help spur more engagement (and in turn more people posting to the platform)."

The reaction types LinkedIn chose are based on the conversations users are most likely to have on the platform. For example, LinkedIn users are more likely to post career- or professional-oriented content. The selected reactions fall under the categories of either encouragement or contemplativeness.

Tech Crunch believes these new reactions contribute to two of LinkedIn's broader goals: to stimulate more engagement and to stay competitive with other social media sites like Facebook.

"Facebook may today be far from providing the same kind of recruiter tools, or database of working professionals and their experience; but its own efforts in recruitment services and mentoring are direct competitors to LinkedIn's social tools for the working world, providing a kind of lite alternative," Tech Crunch observes.

In other words, every small change LinkedIn makes to create a more compelling platform can help it stay in the game.
Instagram Now Demotes Mildly Inappropriate and Offensive Content
Instagram is now reducing the reach of inappropriate posts that do not necessarily violate its Community Guidelines. For example, if a post contains sexually suggestive content but does not contain any sex acts or nudity, Instagram will still demote it. The same applies to content that is borderline hate speech or offensive.

The announcement was made in a Facebook Newsroom article about the new ways the company is managing problematic content. Under the "Instagram" heading, the company said it is "limiting those types of posts from being recommended on our Explore and hashtag pages."

The demotion of such content, Facebook explained, avoids the recommendation of content to users that is unsafe and inappropriate.

Going forward, Instagram's content moderators will also be flagging borderline content when searching for policy violations on the platform. Flagged content will be marked with labels used to train the Instagram algorithm to reduce the reach of such posts.

Tech Crunch reports that borderline content will not be completely removed from the platform, and the change will not, at this time, affect Instagram's feed or Stories bar.

Facebook already has a similar policy in place that pushes borderline content lower in News Feed.

"As content gets closer and closer to the line of our Community Standards at which point we'd remove it, it actually gets more and more engagement," Facebook's Henry Silverman told Tech Crunch. "It's not something unique to Facebook but inherent in human nature."

The new policy aims at warding off that incentive to push the limits.

"This all makes sense when it comes to clickbait, false news, and harassment, which no one wants on Facebook or Instagram," Tech Crunch observes. "But when it comes to sexualized but not explicit content that has long been uninhibited and in fact popular on Instagram, or memes or jokes that might offend some people despite not being abusive, this is a significant step up of censorship by Facebook and Instagram."

At this time, Instagram has not released any guidelines that define exactly what can be categorized as "borderline content." However, the company does provide an explanation of the policy in its Help Center.