AdvertiseMint will help non-profits make the world a better place by helping their causes raise more awareness through Facebook advertising. We will award a minimum of $1,000 and a maximum of $10,000's worth of advertising services to the winning non-profit chosen by our  team. Services include ad account management, copywriting, graphic design, and video editing, among others. Winner will also be featured in AdvertiseMint's website and social media pages.
Details
Submission due by

May 1st

.

Winners announced by May 31st.

Scholarship Amount: $1,000 in Facebook Ad Credits + $1,000 in Facebook agency services

The scholarship amount will be credited directly to the organization's account via a prepaid credit card with the amount pre-loaded.

Non-profit winner(s) will be selected by the employees of AdvertiseMint based on creativity, business idea and attention to detail regarding their business.
Eligibility
To be considered, applicants must fulfill the requirements below:
Applicant must currently be

part of a non-profit organization

Applicant must submit

one submission per non-profit organization
Application
Applicant must submit a link to a 90 second video posted on Youtube or Facebook in which they answer the following questions: 
Why should we choose you?
What is your non-profit organization?
Who are your target audience?
How will your non-profit make an impact to society?
How would you use the free Facebook ad credits for your non-profit?
To Apply:
* Final awarded amount will depend on revenue generated from previous month(s).
Selected Causes: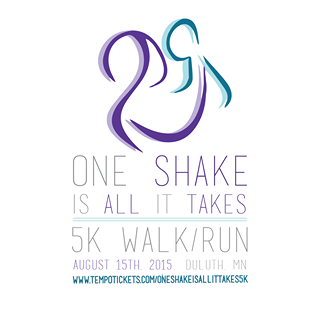 One Shake is all it Takes 5k Walk / Run
August 15, 2015 in Duluth, MN
This 5k will help provide funds to the families of children affected by Shaken Baby Syndrome.