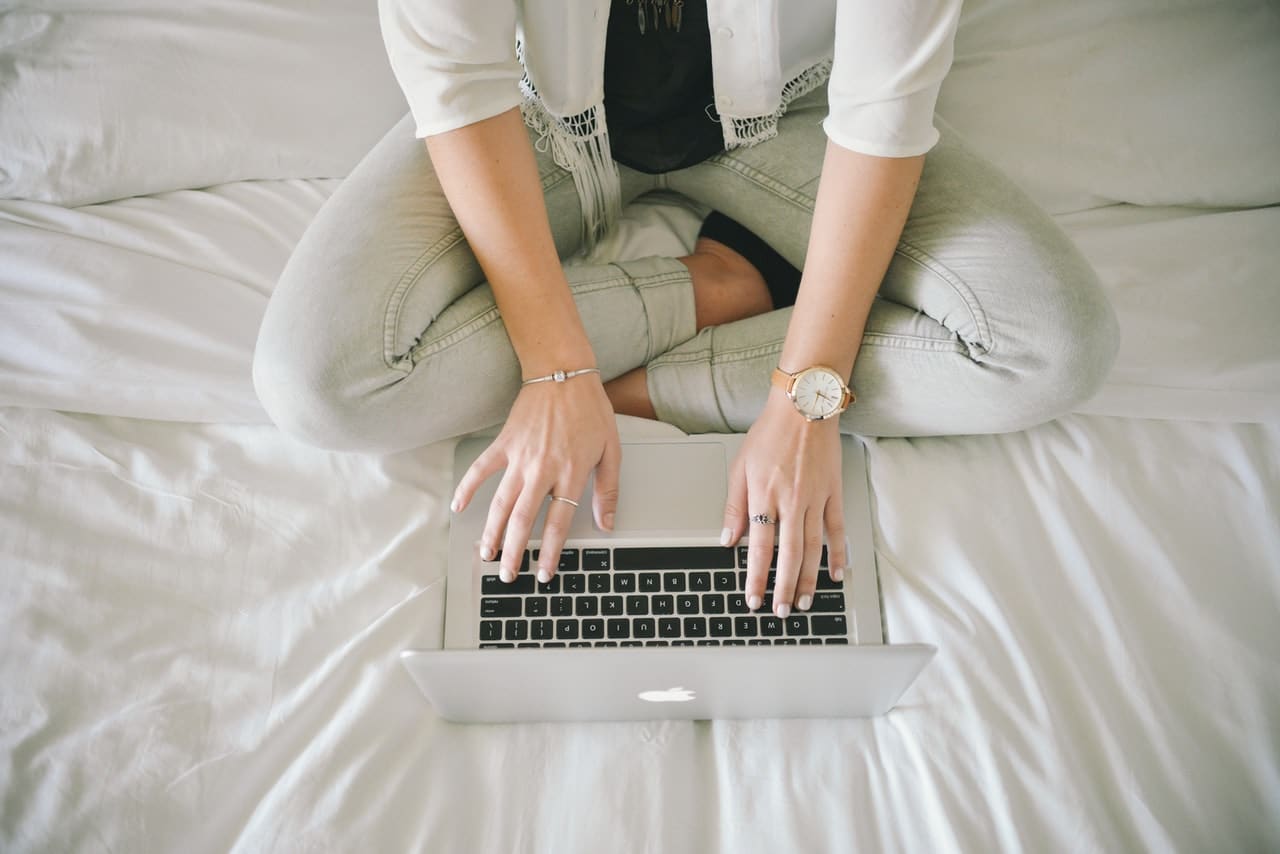 Perhaps you've heard of the 80/20 rule when it comes to your content. You should spend about 20 percent of your time creating content and 80 percent of your time promoting it. But how many of us do it? It's a shame if you don't. Think of all those hours of hard work you put in researching, writing, and editing that epic blog post. It's important that you share your genius with the world. Here are a few easy repurposing ideas to get the most mileage that you can out of every post you write.
First, Write Valuable (and Evergreen) Posts
Hopefully you are writing regularly for your blog because Google pays attention to how often you publish new content. The more often you post, the higher you rank on Google's search results. However, you never sacrifice quality for quantity. You should put a lot of time and thought into making insanely useful posts that will bring incredible value to your readers. Bonus points for choosing evergreen topics, which are always relevant to readers, because that makes it easier to promote your posts all year round.
Here's an example of a Medicare 101 post that I wrote for my own website. Notice the length, structure, and topic. Because it's evergreen, I can republish it in the future.
If you can't write posts with considerable depth and quality because of time constraints, then aim to write better posts less often. Consistency is better than frequency.
Schedule 12 Months of Visibility for Your Post
Whether you use your own content promotion calendar or a scheduling tool like Missinglettr, you need to post that stellar article multiple times over the next year. Organic reach of your posts on Facebook has been falling for some time, and Mark Zuckerberg's recent comments promise more of the same. Since only a small percentage of your fans ever even see your post, it's okay to republish that post several times over the next year.
Go Live
Although many people will read your article over the next year, not everyone who uses Facebook is a reader. That's why, of course, video posts on Facebook have surged to all-time highs. Take the content from your blog post and go live on Facebook to talk about it. Some people will write a script for this, but I prefer to wing it because the nature of live video is that it's okay to be unpolished. Talking about the topic on live video demonstrates to my viewers that I'm an expert on the subject. Going live will build your online authority as a thought leader in your niche or space.
Turn Posts into Images
Another great tactic is to pull several of the tips or quotes from your post and turn them into image posts. Let's say your post involves 10 tips on writing a killer resume. Choose two or three of those tips and then use Canva or your favorite graphics software to make Facebook image posts (800 x 800 pixels) for each one. Be sure to include a small copy of your logo or your website URL for brand awareness. When you post the image on Facebook, be sure to include a link in your ad copy back to your original post. Images tend to generate lots of shares so get creative with them or use bold colors to make them stand out. Here's an example of one we use frequently: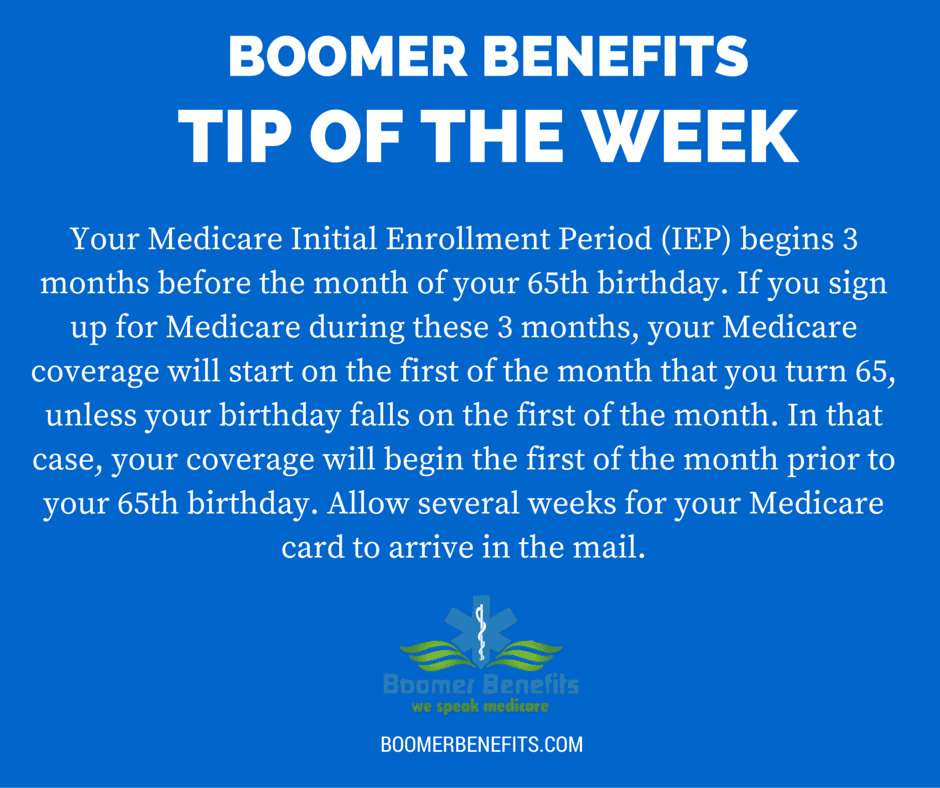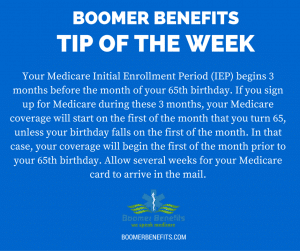 You can also do something similar with trivia or a poll around the blog content's topic. Anything that generates engagement (likes, comments, shares) from your readers will keep it appearing in the News Feed more often.
Give these tactics a try and set your content up to be in front of readers time and time again. Soon you'll experience the traffic benefits that Facebook can bring to your site.
Danielle Kunkle Roberts is the co-founder of Boomer Benefits, a licensed insurance agency that helps Baby Boomers navigate their entry into Medicare.