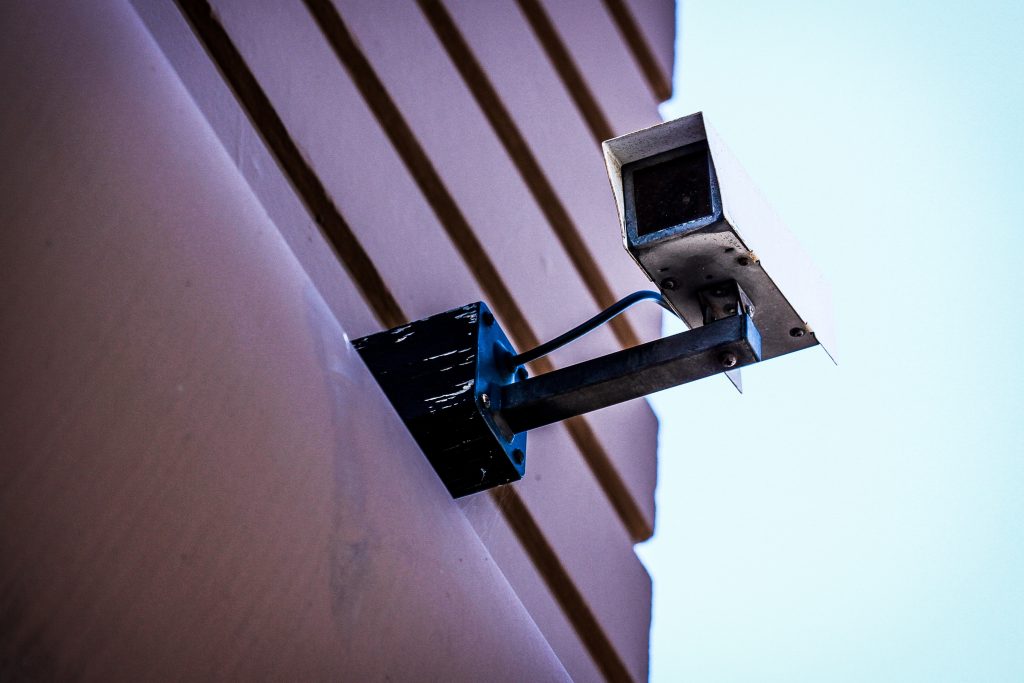 Earlier this week Apple hosted its annual developers event where the company announced a slew of exciting updates to Apple devices. A new Safari update that Craig Federighi, senior vice president of software engineering, introduced may not be so exciting for Facebook. With this new update, Facebook, among other third-parties, can no longer track whether or not users click on engagement buttons and comment fields.
According to Federighi, when users click on any engagement button within a website, such as the like and share buttons, and leave comments in the comment field, they will receive a notification from Safari asking whether or not they want third-parties to track their behaviors. Users can then respond by clicking either "Don't Allow" or "Allow."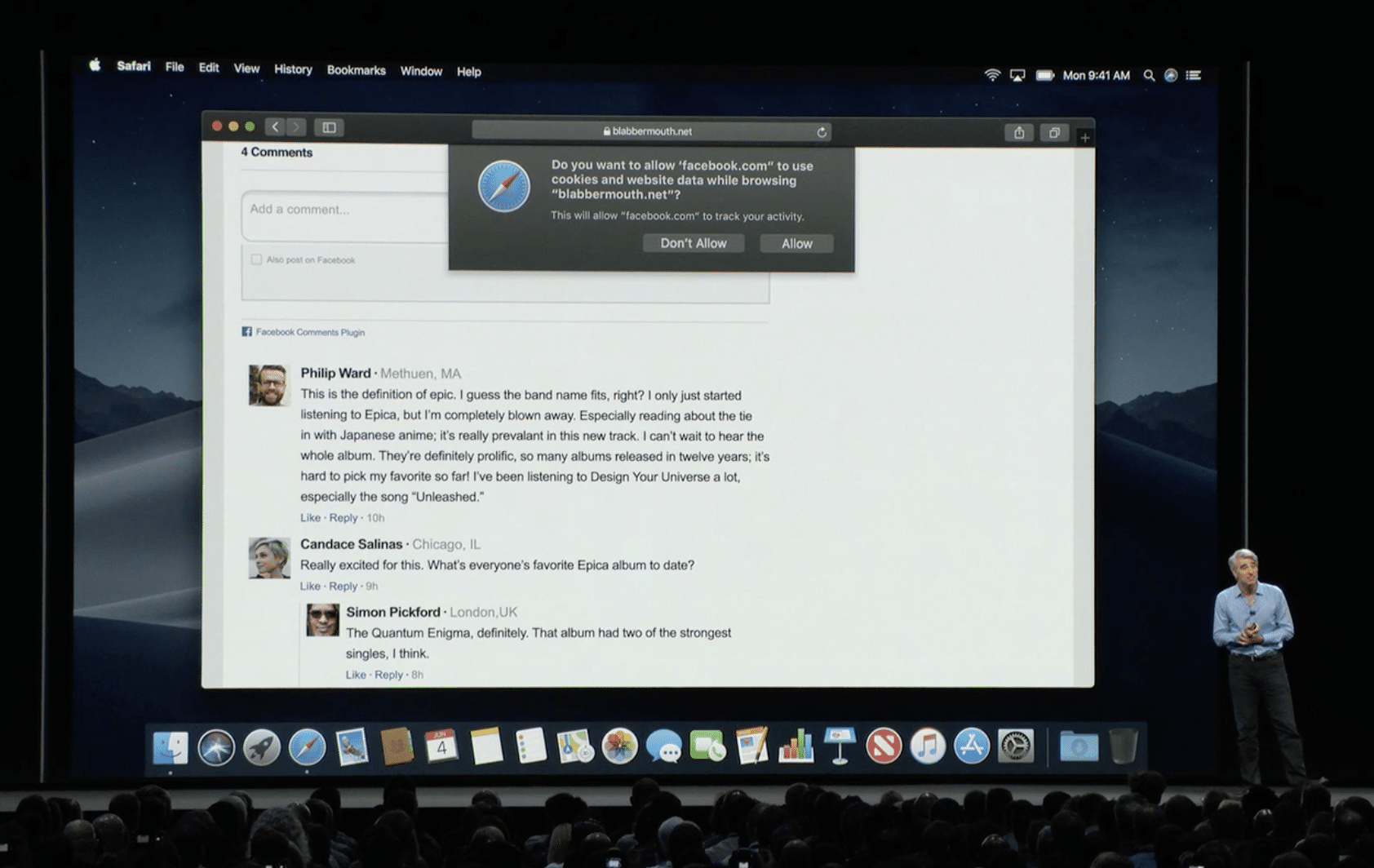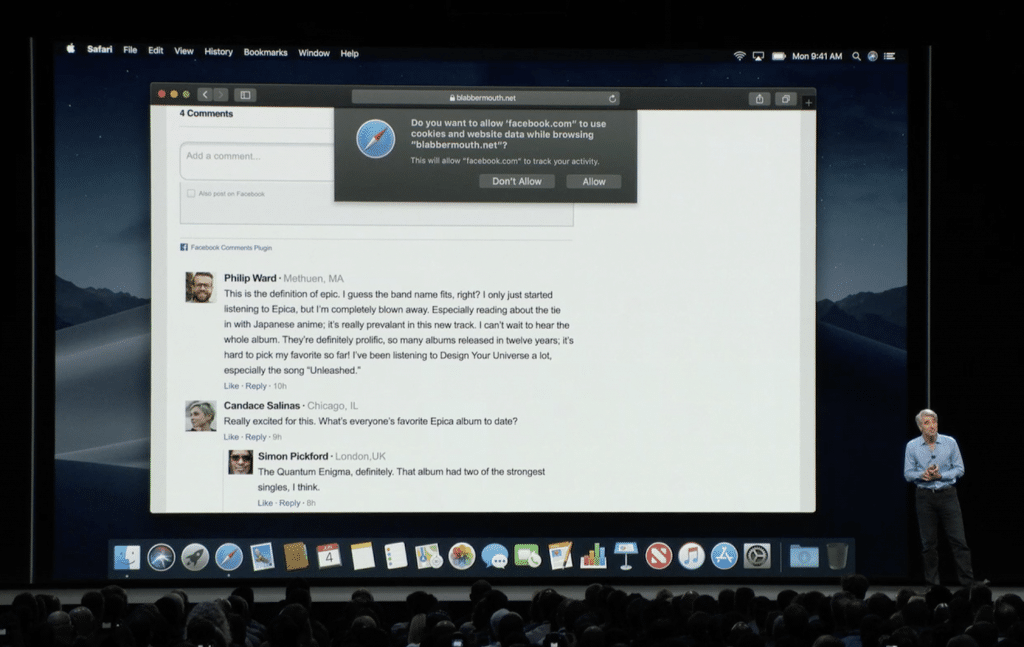 "We believe that your private data should remain private" was Federighi's message to the crowd of developers.
Apple's Safari update comes at a critical time when Facebook faces criticism over its inability to protect user data as evidenced by the Cambridge Analytica Scandal.
This isn't the first time Apple released a product that stops website tracking. Last year, Apple released Intelligent Tracking Prevention, which dramatically reduces apps' ability to track website behavior with cookies.
Apple isn't the only company releasing tracking blockers after Cambridge Analytica. Shortly after the scandal was revealed to the public, Mozilla released Facebook Container, which blocks Facebook from tracking web activity on desktop, and Firefox Focus, a plugin that prevents Facebook from tracking user activity on mobile devices.
With Mozilla and Apple taking action directed against Facebook, who else will follow in these companies' footsteps?