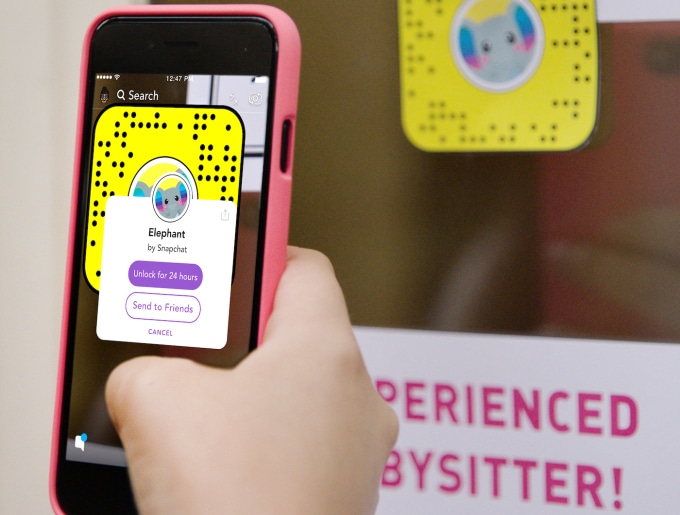 Much like the Facebook Pixel, the Snapchat Pixel allows you to track users' activities outside of the Snapchat app, after they've clicked on your ad. To track your Snapchat audience, install the Snapchat Pixel on your website. Here's how.
Step 1: From your ad account, click "Snap Pixel."

Step 2: Click "Create my Snap Pixel."

Step 3: Click "Set Up My Snap Pixel."

Step 4: Copy the Snapchat Pixel.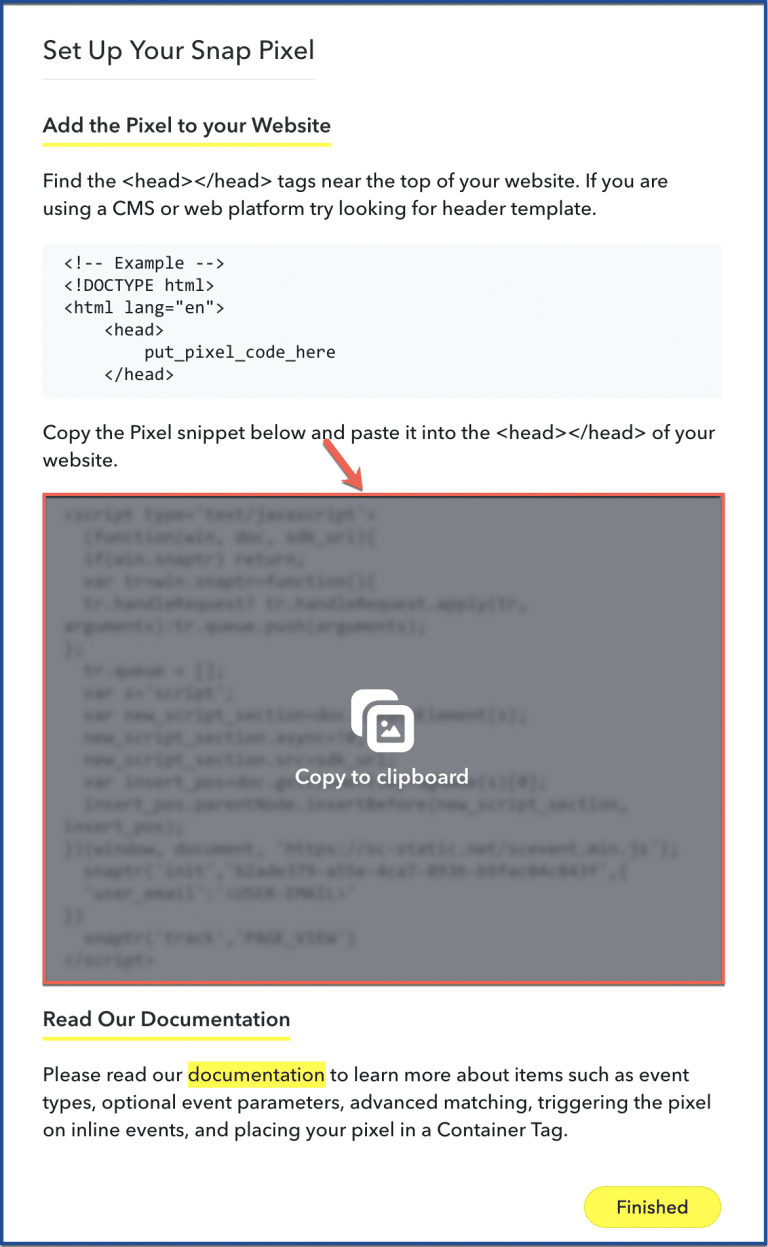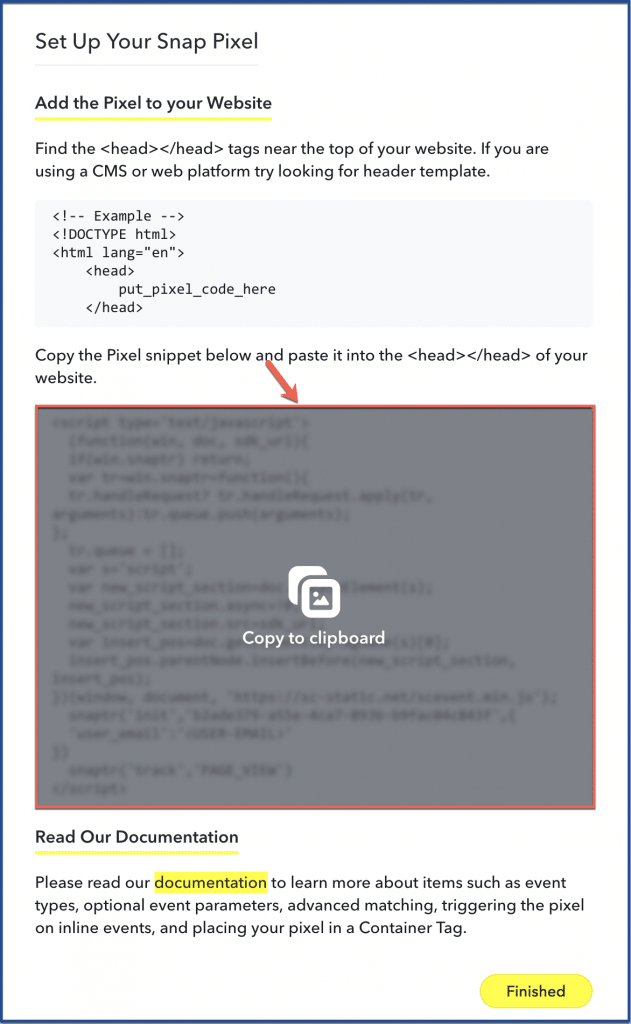 Step 5: Paste the Snapchat Pixel into the header and footer of WordPress.
(You can access the header and footer by clicking "Settings" and "Header and Footer" on the left column of your WordPress dashboard.)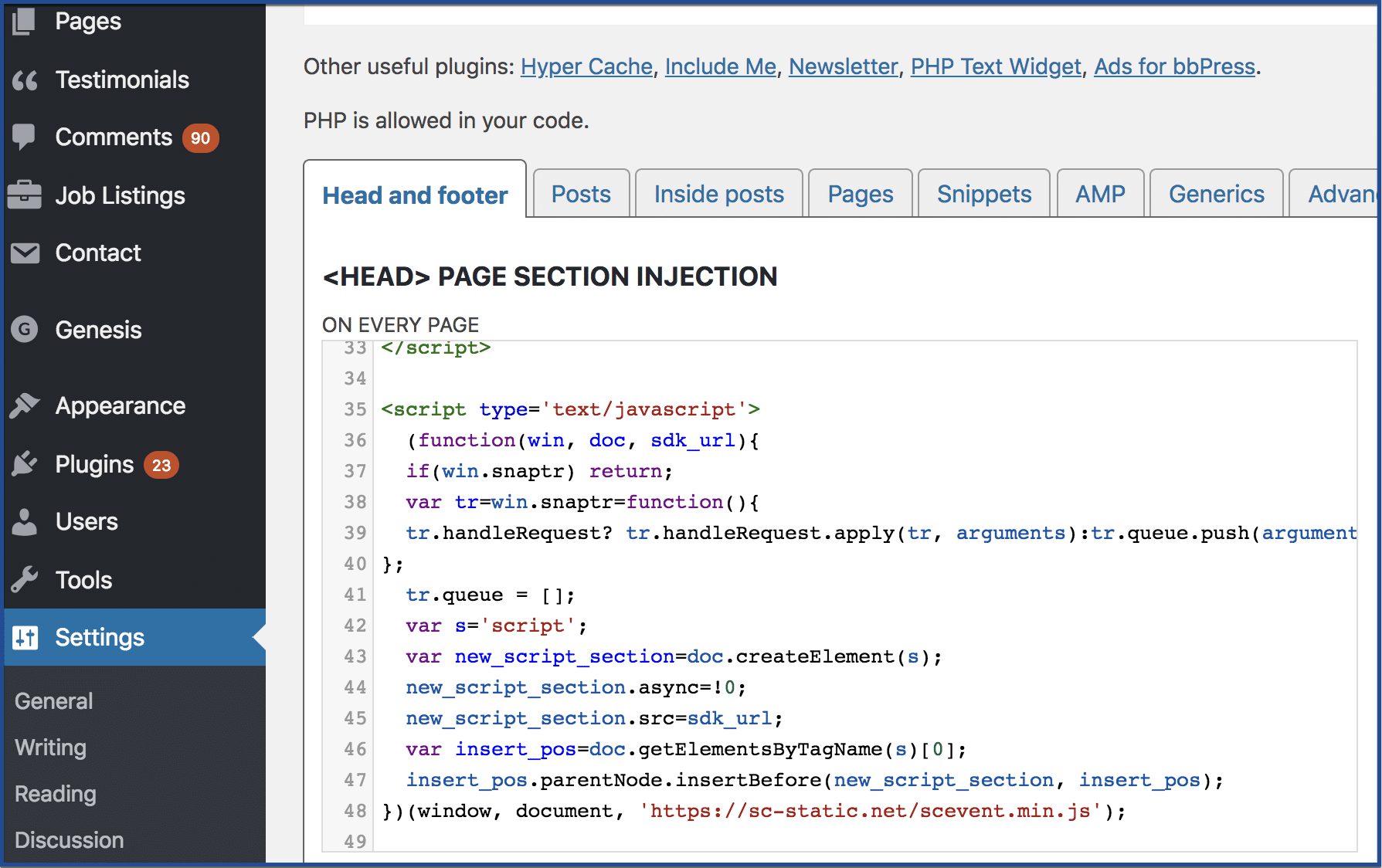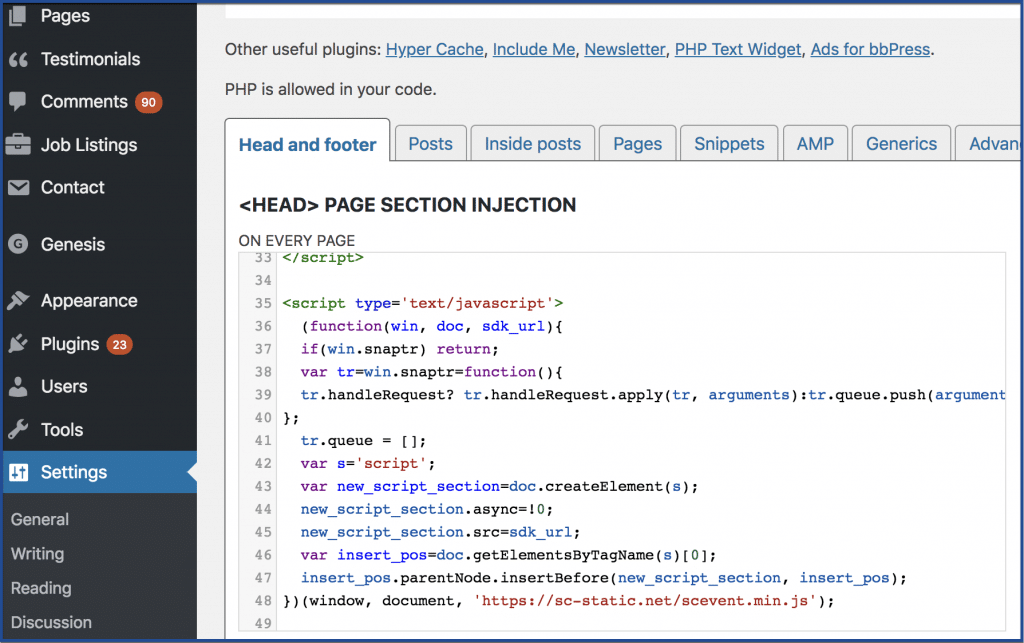 That's it. You've successfully installed the Snapchat Pixel into your website.
Comments
comments