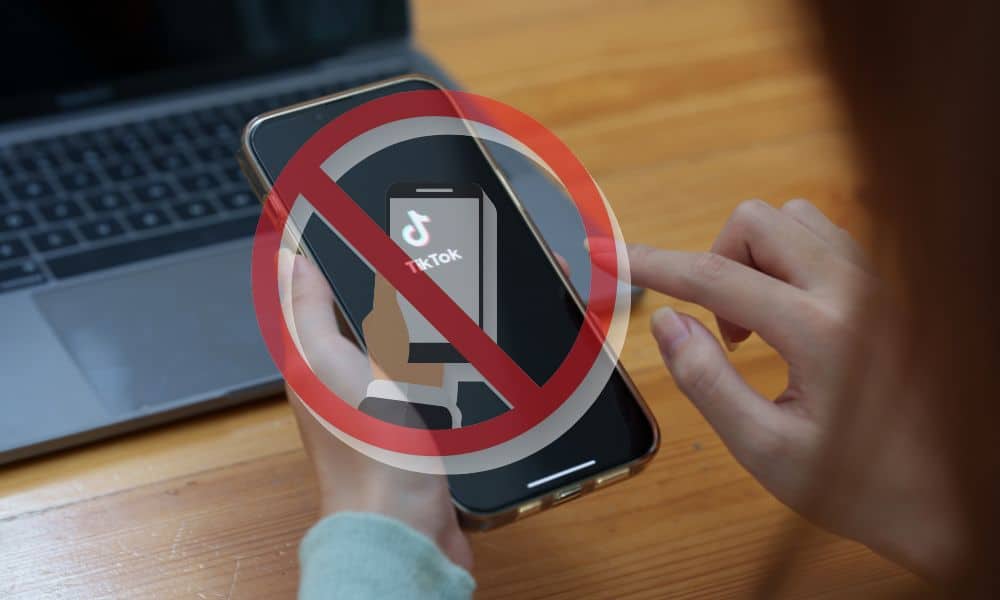 Is your content not getting the engagement it deserves on TikTok? You might be a victim of "shadow banning."
Shadow banning is a controversial practice on social media that has left several users scratching their heads. This article will break down all you need to know about shadow banning on TikTok. We will help you understand how it works and how you can get rid of it.
What Is Shadow Banning on TikTok?
Shadow banning is a sneaky social media practice where a user's content is hidden or suppressed without their knowledge. It means your posts and profile are still visible to you, but to others, they become difficult to find or don't appear in their feeds.
It's like being "invisible" to the platform's algorithms, decreasing visibility and engagement. This can be incredibly frustrating for users who feel their content is being unfairly restricted without any clear explanation from the platform.
How Do I Know if I Am Shadowbanned?
Social media companies would use shadow banning to lessen the visibility of accounts that they think are posting improper content. Here are signs that could mean that you are shadow banned on TikTok or other social media platforms:
A sudden drop in engagement:

An abrupt decrease in likes, comments, and shares could indicate a shadow ban.

A decline in follower growth: 

A shadow ban may also affect your ability to gain new followers. Hence, if you see a sudden decrease in this area, it could mean that you are on a shadow ban.

Limited reach: 

Another sign of a shadow ban is when your posts do not appear on hashtag feeds or search results. A shadow ban makes your content less visible. It affects your video's reach.

Lack of interaction from non-followers:

 

Since a shadow ban limits your visibility, it will reduce the chances of non-followers discovering and engaging your account. 

No appearance on Discover pages: 

The For You page shows content from all users. If your posts do not appear there, it could indicate a shadow ban.
What Causes Shadow Banning?
TikTok may shadow-ban users as a form of content moderation or online censorship. A variety of factors can cause it, they include:
Violating community guidelines:

Users should adhere to TikTok's community guidelines. If your account has been flagged for violating these guidelines, it may limit the visibility of your posts.

Spammy behavior:

Spammy activities can cause this problem. Such activities include excessive posting of similar content and using irrelevant hashtags. Follow-for-follow schemes can also trigger algorithms to reduce your reach and visibility. You should learn how to get more followers organically.

Excessive use of automation tools:

Using bots and automation tools can lead to fake engagements and, subsequently, a shadowing ban.

Reported content: 

If users report content as offensive, it may cause the platform's moderators to review the account. This could lead to a shadow ban.

Misuse of hashtags:

 Using irrelevant hashtags can be seen as an attempt to manipulate the algorithm. It can deceive the app's algorithms and affect the content discovery process.

Copyright violations:

 Sharing copyrighted content without permission can lead to removing your content or a shadow ban. You should check TikTok video copyright before uploading.

Unusual spikes in activity: 

An abrupt increase in likes, comments, or followers can be shady. t can trigger an algorithmic response flagging your account.

Algorithm change:

 Social media platforms update their algorithms constantly. These updates can affect an account's visibility unintentionally.
How Long Does a Shadow Ban Last?
The duration of a shadow ban is not definite. It may last two weeks or longer. 
How Do I Get Rid of a Shadow Ban?
Shadow bans on social media can be challenging. Fortunately, you can take the following steps to get rid of it:
Review guidelines:

You need to read TikTok's guidelines and terms of service. Doing so can help you understand why your account was flagged.

Modify your content: 

If you suspect one of your contents triggered the shadow ban, you should remove or edit it. Ensuring your videos align with the app's guidelines can cause TikTok to lift the ban. 

Report the issue:

You can solve the issue by

c

ontacting the platform's support or help center. They can provide advice and answers on your account status.

Wait it out: 

If you have made the adjustments, you may need to patiently wait for the situation to be solved.
Final Thoughts
TikTok uses shadow bans as a moderation tool. However, the lack of notice and appeal processes can make it hard to detect. Hence, content creators and brands should follow TikTok's guidelines to avoid getting shadowbanned.
Working with an ad agency can help you avoid issues with your account. Our TikTok advertising agency can help you create safe TikTok ads to life.
Frequently Asked Questions
How do I appeal a shadow ban?
Reporting your concern on TikTok's 'Report a Problem' section can help. You may also reach TikTok via email at info@tiktok.com or legal@tiktok.com.
Can a shadow ban be permanent?
Shadow bans are not permanent. 
Are there tools to check if I'm shadow banned on social media?
Some apps or tools claim to identify shadow bans, but you should be careful with them.