Are you curious about how to share TikTok videos on Facebook?
The combination of TikTok and Facebook can be a good recipe for success for any content creator. Sharing your TikToks on Facebook allows you to combine TikTok's youthful energy and Facebook's wide user base.
Let's walk you through the simple steps to share your TikTok videos on Facebook.
Steps 0n Sharing TikTok Videos on Facebook
With about 3 billion active monthly users, Facebook is the biggest social media platforms in the market. It is known for its diverse user base and multifunctionality. Follow these steps to share TikTok videos on Facebook:
1. Open the TikTok app: Launch the TikTok app on your mobile device and go to your profile.
2. Tap the arrow button: Once you've picked the video you want to share, tap the arrow button on the lower right side of the screen. Doing so will direct you to a tab where you can pick the platform to share the TikTok video you selected.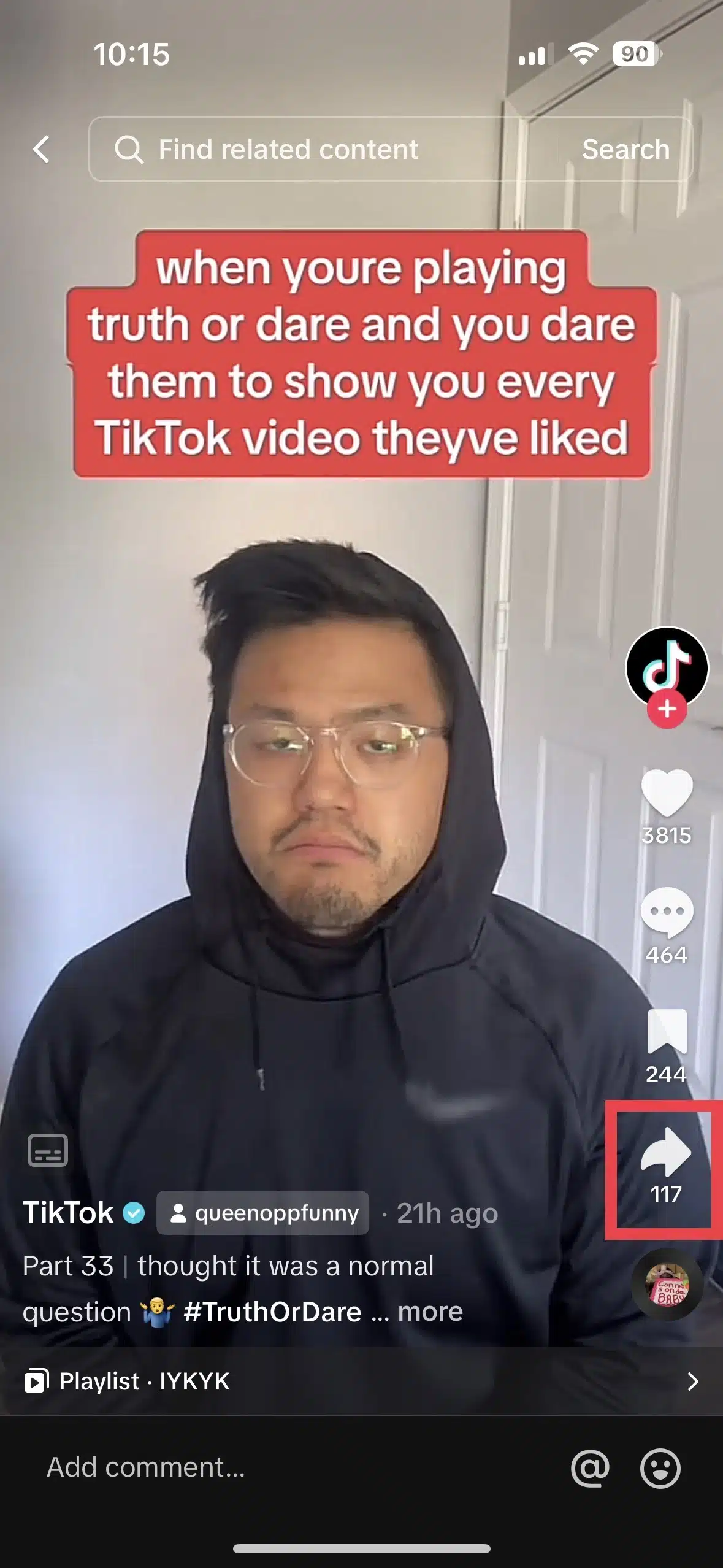 3. Share to Facebook: Tap on the Facebook icon, as shown below. This will lead you to a TikTok pop-up, which will ask for your permission to access your Facebook app.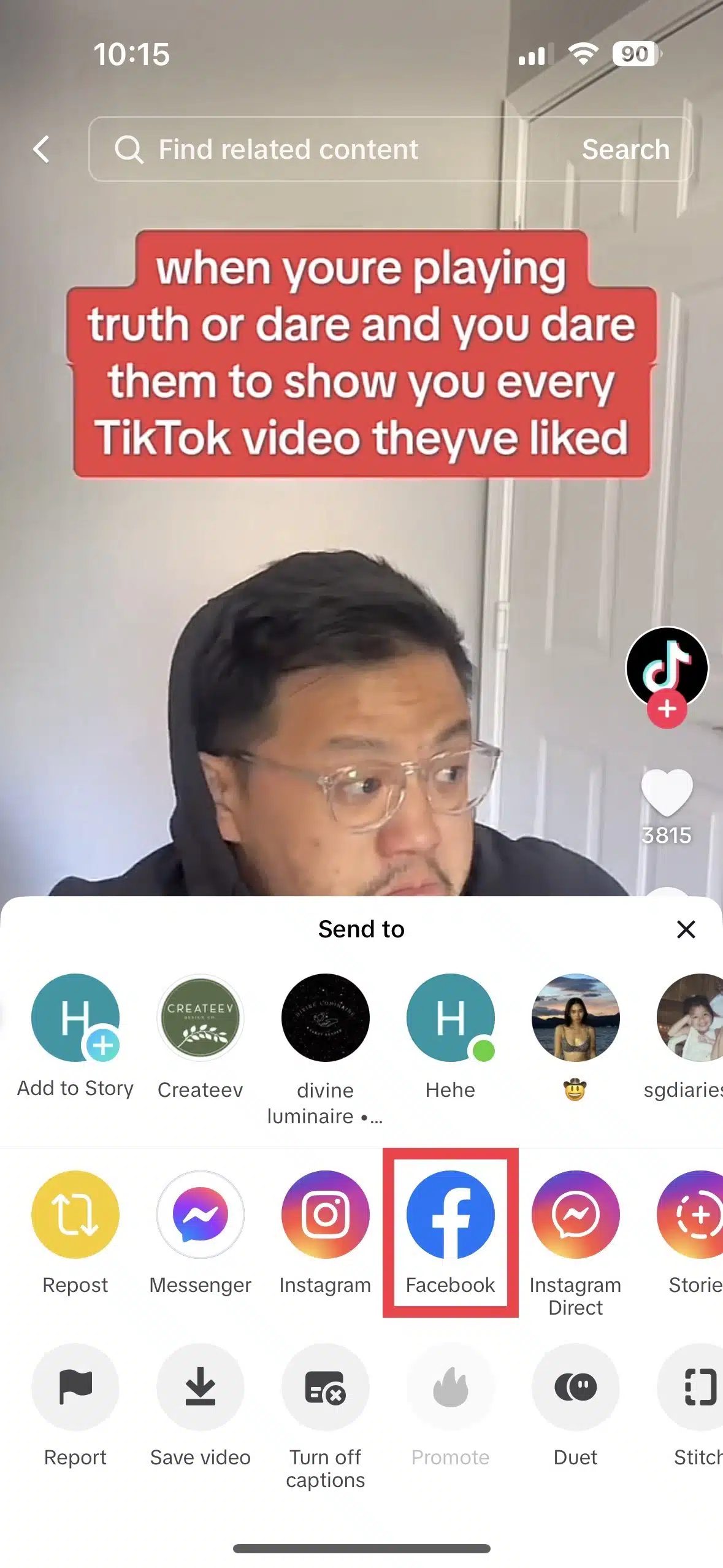 4. Allow access: The TikTok app will request access to open the Facebook app. Tap "Open."
5. Provide a caption and set your privacy settings: You need to provide a caption that resonates with your content and target audience. Also, you should void using foul language to avoid the violation of Facebook's guidelines. Finally, decide if you want your post to be private or public in the privacy settings.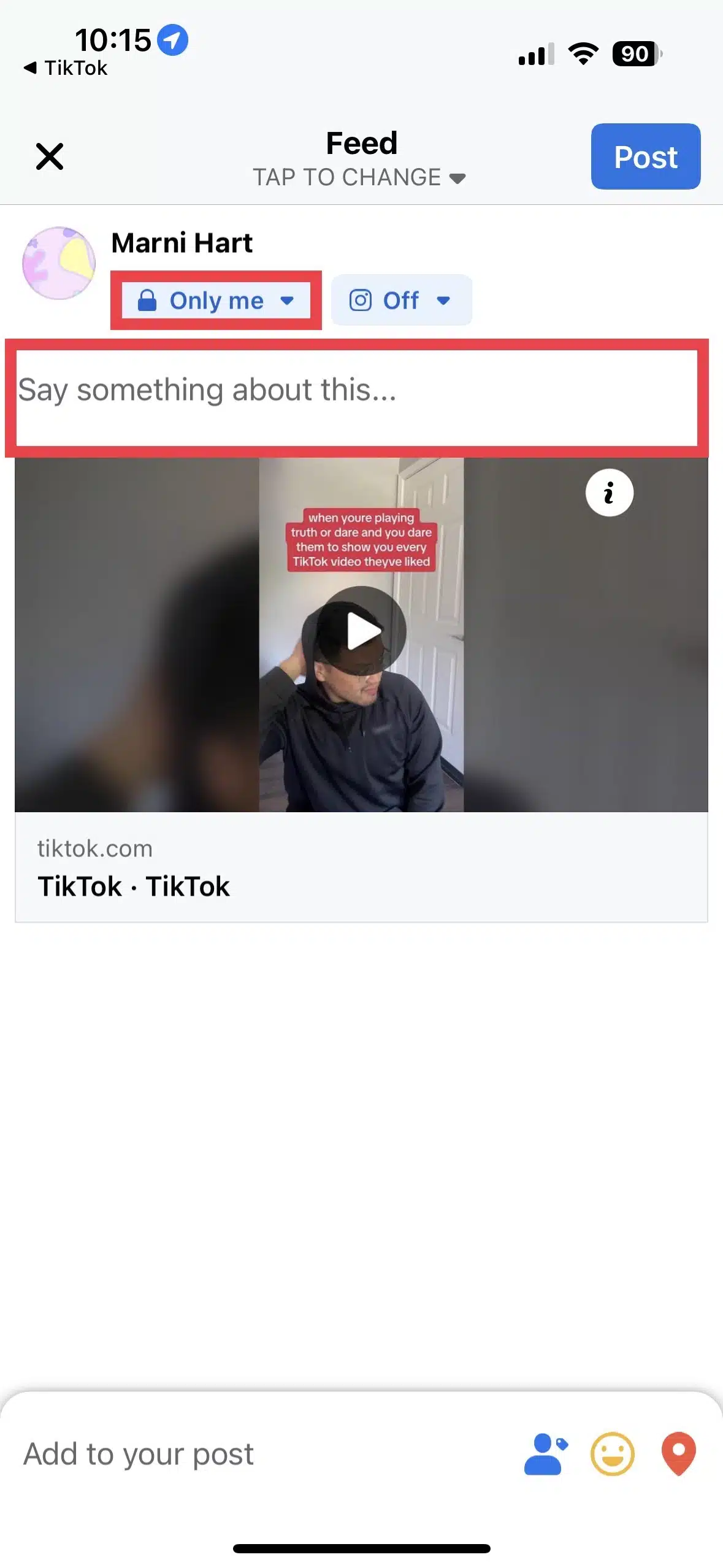 6. Post: Once everything is set and done, tap "Post." Check the shared video on your profile. The video should appear with the caption you provided on TikTok.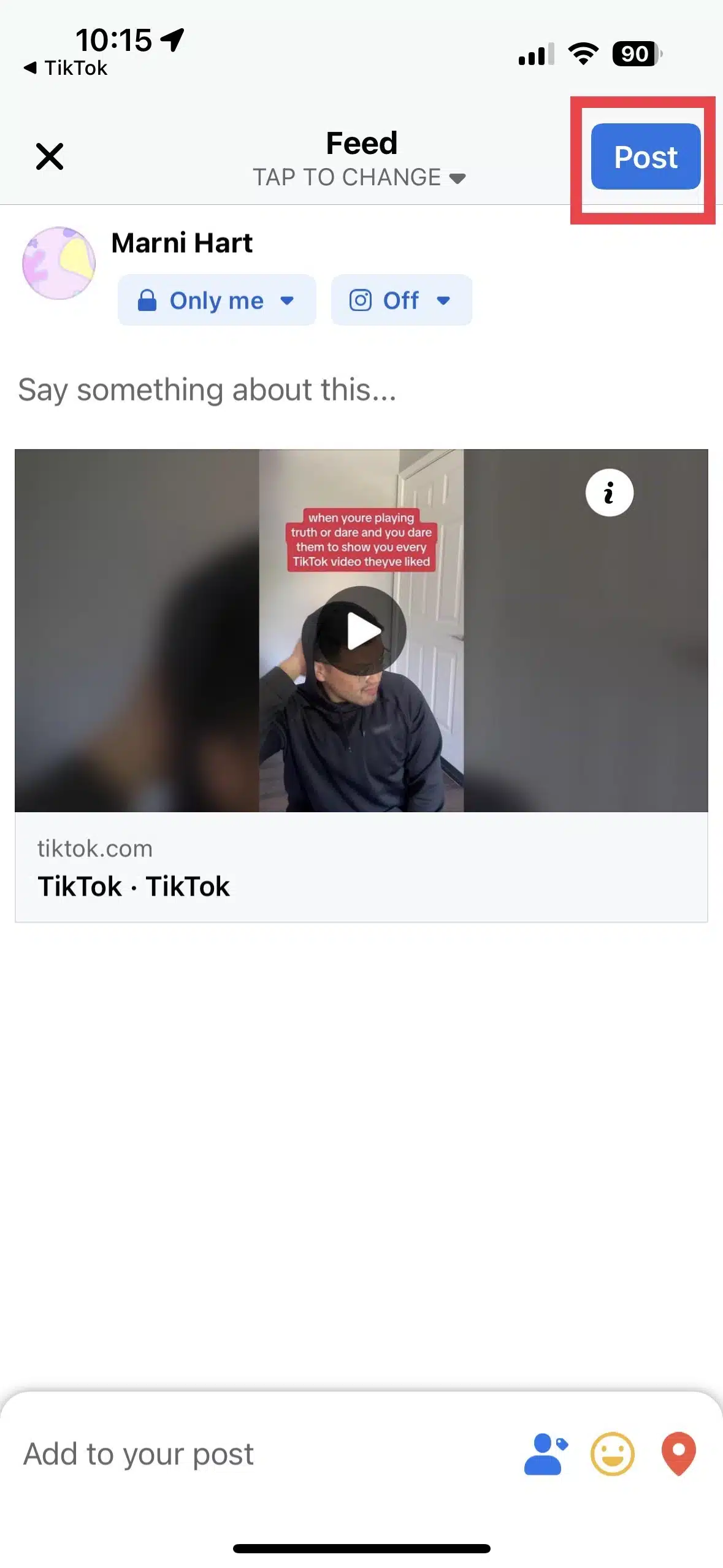 Sharing TikTok Videos to Your Facebook Story
Unfortunately, the TikTok app does not allow sharing TikTok videos to your Facebook story directly. However, you can share downloaded videos instead. You can follow these steps to add TikTok videos on your Facebook story:
1. First, open the TikTok app.
2. Long press the video you want to download. Afterward, the option to download your video will pop up. Tap "Save Video."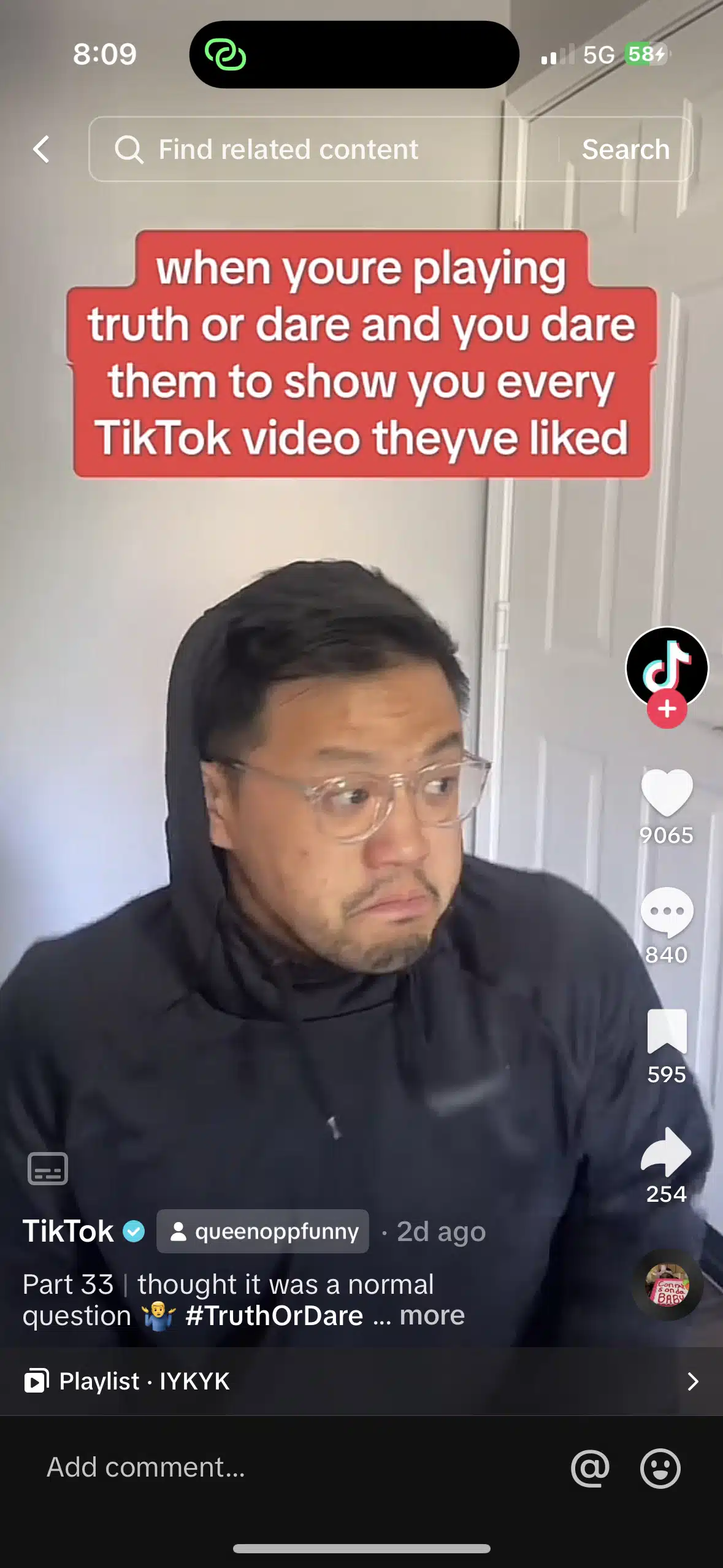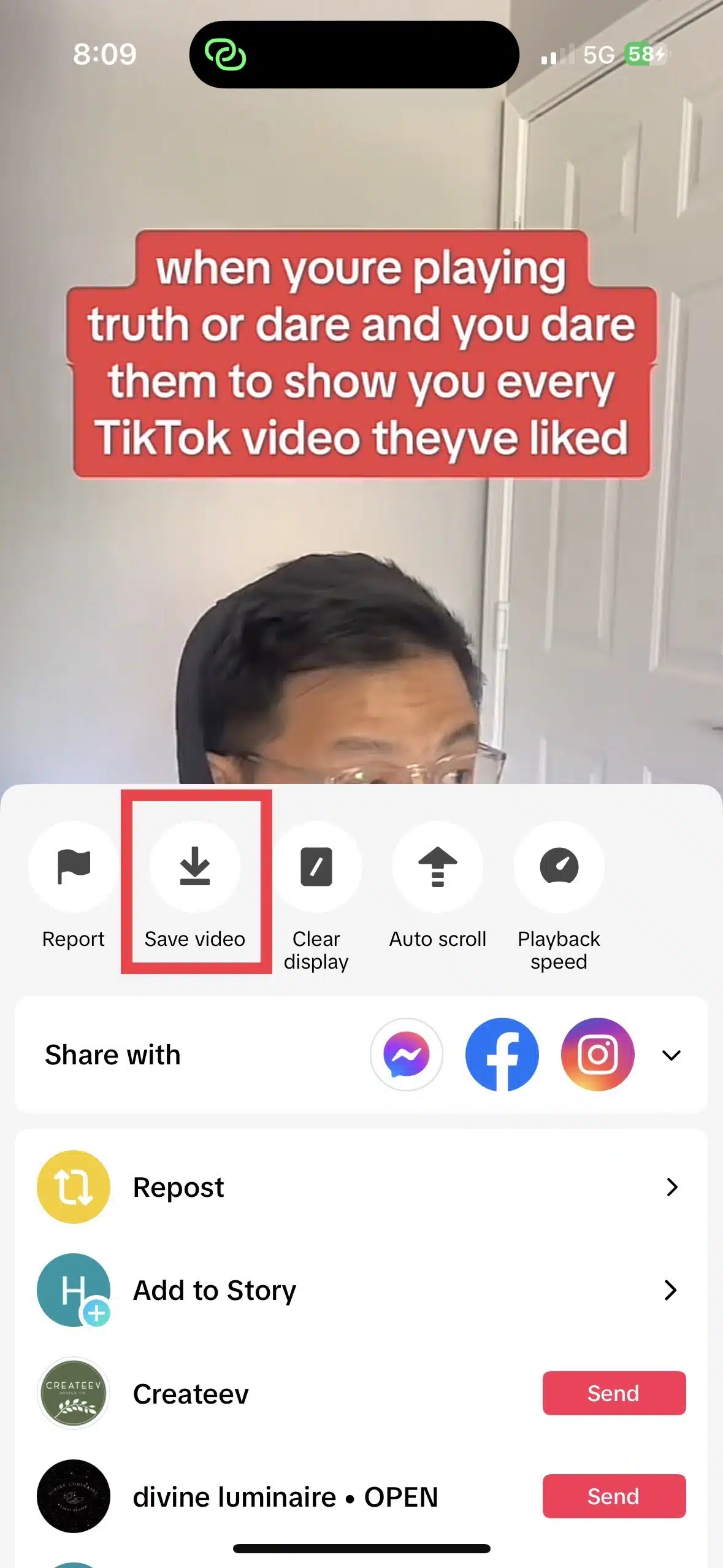 3. Launch your Facebook app.
4. Tap "Create Story".
5. Select your video.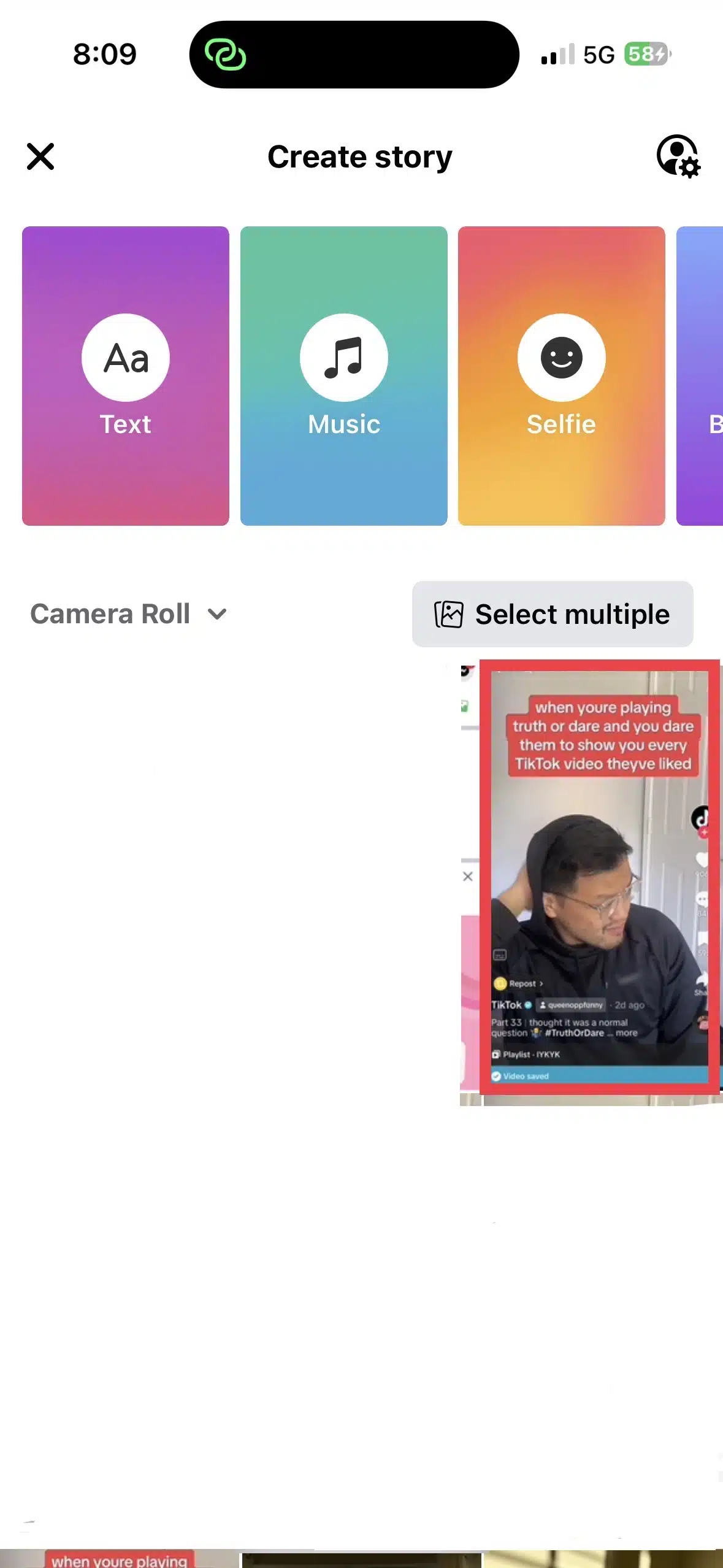 6. You can add stickers, filters, or effects to the video you want to post on your TikTok story.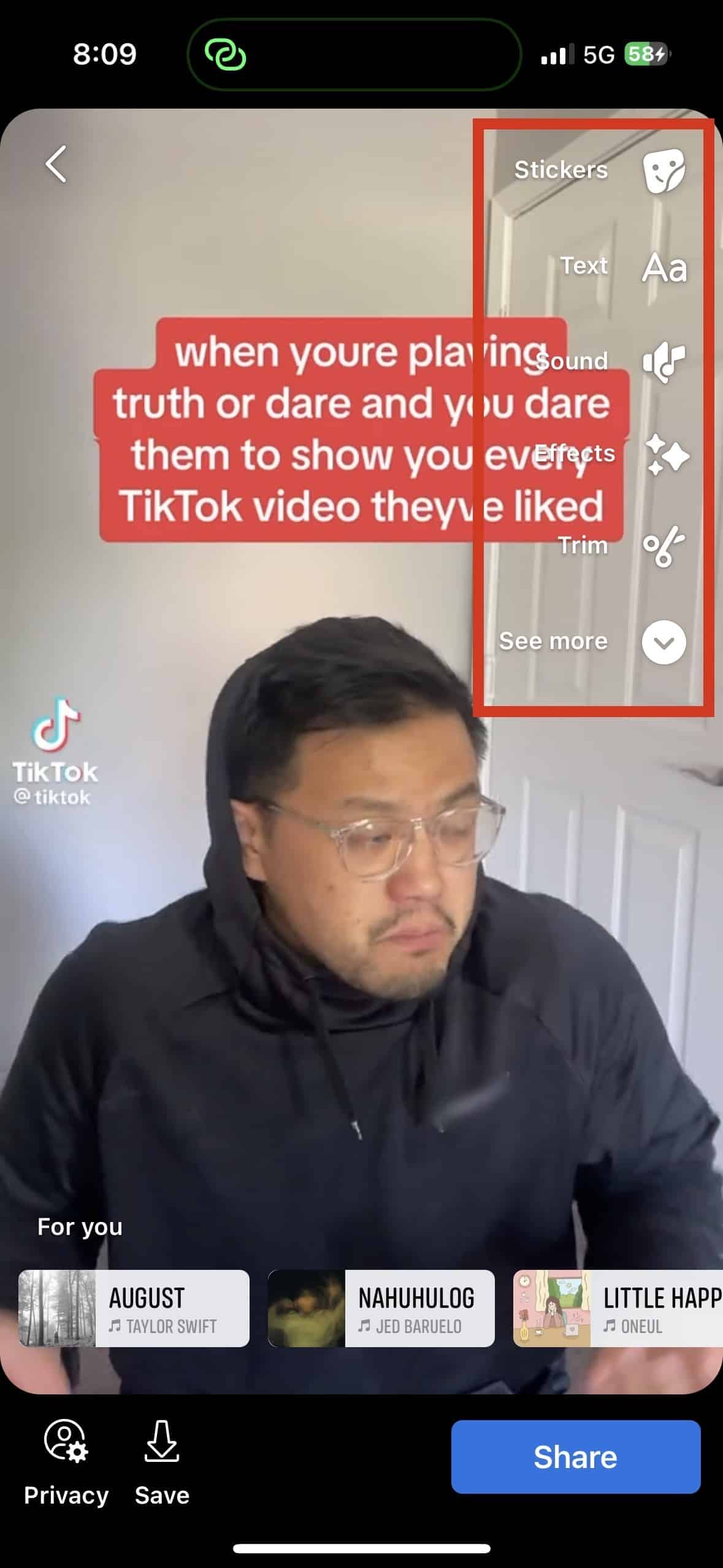 7. Set your privacy settings.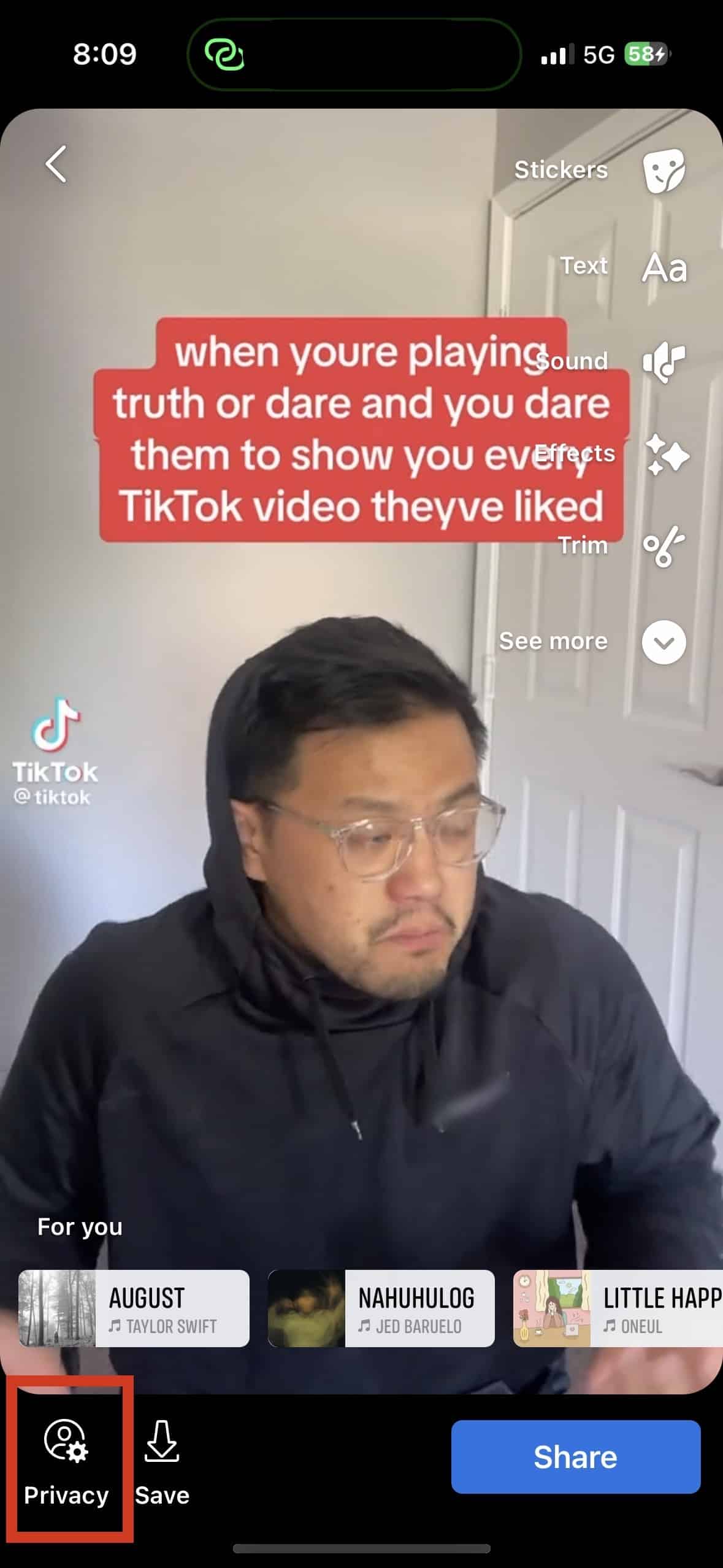 8. When you are satisfied with your video, tap "Share."
Best Practices for Cross-Promotion
Cross-promotion between TikTok and Facebook can be a powerful strategy to amplify your content's impact. Here are some straightforward best practices to make the most out of this synergy:
1. Sharing Facebook links on TikTok.
Don't just share your TikTok videos on Facebook. Share your Facebook content on TikTok, too! This reciprocal approach not only diversifies your content but also encourages your followers on both platforms to explore your multifaceted online presence.
2. Engaging with comments and reactions.
Engagement is the heartbeat of social media. When you cross-promote your TikTok videos on Facebook, be proactive in responding to comments and reactions. Acknowledge your audience's feedback, answer their questions, and encourage discussions. This two-way interaction fosters a sense of community and can drive higher engagement rates.
3. Tailoring content for each platform.
While cross-promoting, remember that TikTok and Facebook have distinct vibes. Tailor your content to suit each platform's audience preferences. What resonates on TikTok might need a tweak to perform optimally on Facebook. Adapt your captions and presentation style to align with the nuances of each platform.
4. Utilizing stories and live streams.
Both TikTok and Facebook offer features like stories and live streams. These tools can be your allies for cross-promotion. Share snippets of your TikTok videos on stories to tease your Facebook audience. Similarly, going live to discuss your TikTok journey or share behind-the-scenes can forge deeper connections.
4.5 Measuring and adjusting.
Keep an eye on the performance of your cross-promotion efforts. Utilize analytics to gauge which types of content resonate more with each audience. Use these insights to refine your strategy. Perhaps your TikTok dances get more love on Facebook or your how-to videos shine on TikTok. Flexibility is key.
Final Thoughts on How To Share TikTok Videos on Facebook
Ready to take your TikTok videos to new heights by sharing them on Facebook? With these simple steps and best practices, you can unlock a world of cross-platform potential. Remember, each platform has its own unique dynamics. By strategically adapting your content, engaging with your audience, and embracing the reciprocity of cross-promotion, you can maximize your reach and impact.
Do you want to use advertise your brand via TikTok? Work with the best advertising agency and to guarantee the best results!
Frequently Asked Questions on How To Share TikTok Videos on Facebook
Can I share someone else's video on Facebook?
Sharing someone else's TikTok video on Facebook without proper authorization could infringe on their copyright.
Do the views and engagement count from the original TikTok video when shared on Facebook?
No, the views and engagement incurred on TikTok won't carry over to the Facebook post. The views and comments will be counted separately on each platform.
Will my TikTok video's caption and hashtags carry over when shared on Facebook?
You can customize the caption when you share a TikTok video on Facebook. You can also use hashtags on TikTok, but ensure it fits well on Facebook.