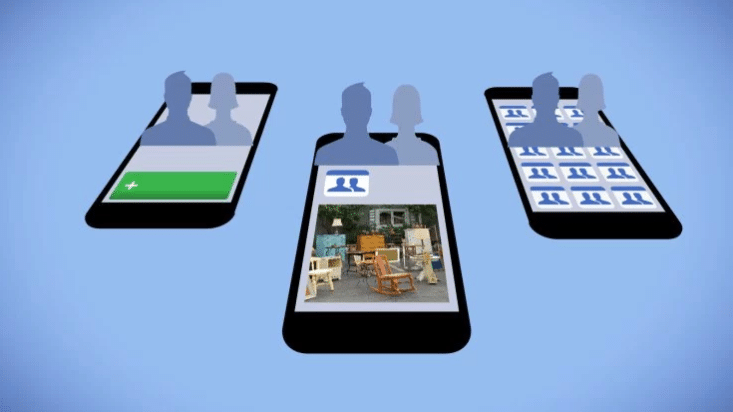 Your Facebook Page serves as a virtual storefront, allowing you to connect with your potential targets, share your brand story, and foster a sense of community. But what happens when Facebook's algorithms suggest similar pages to your audience, potentially diverting their attention?
Fear not, for in this guide, we will learn about turning off Similar Page Suggestions on your Facebook Page.
What are Similar Page Suggestions?
Similar Page Suggestions on Facebook are a feature where the platform suggests other pages that are like the ones you already engage with. When you interact with a particular page, Facebook's algorithms might recommend similar pages to you.
These suggestions are based on common interests and interactions, aiming to help you discover more content you might find interesting. For instance, if you engage with fitness-related pages, Facebook might suggest similar fitness related pages to explore.
It's a way for Facebook to connect you with more content aligned with your preferences, expanding your online experience.
Why Consider Disabling Similar Page Suggestions?
You might wonder, why disable a feature that seems to enhance user engagement? The answer lies in your branding and strategic objectives.
Your Facebook Page is a digital extension of your brand identity, and maintaining a consistent user experience is crucial.
By turning off Similar Page Suggestions, you ensure that your audience engages solely with your content, allowing you to nurture a loyal following that's genuinely invested in your brand's story.
How to Turn off Similar Page Suggestions?
When users visit your Facebook page, you want them to have your page at the forefront of their minds. You may prefer that they don't see suggestions for pages similar to yours while they are visiting your page. These suggestions typically appear in the People Also Like section of your page, on the right-hand side. Conveniently, there's a way to turn off these page recommendations. Note that only page admins can turn off page suggestions.
Step 1: Go to "Settings" at the top right of your Page.

Step 2: With the "General" tab selected at the left, select to edit "Similar Page Suggestions."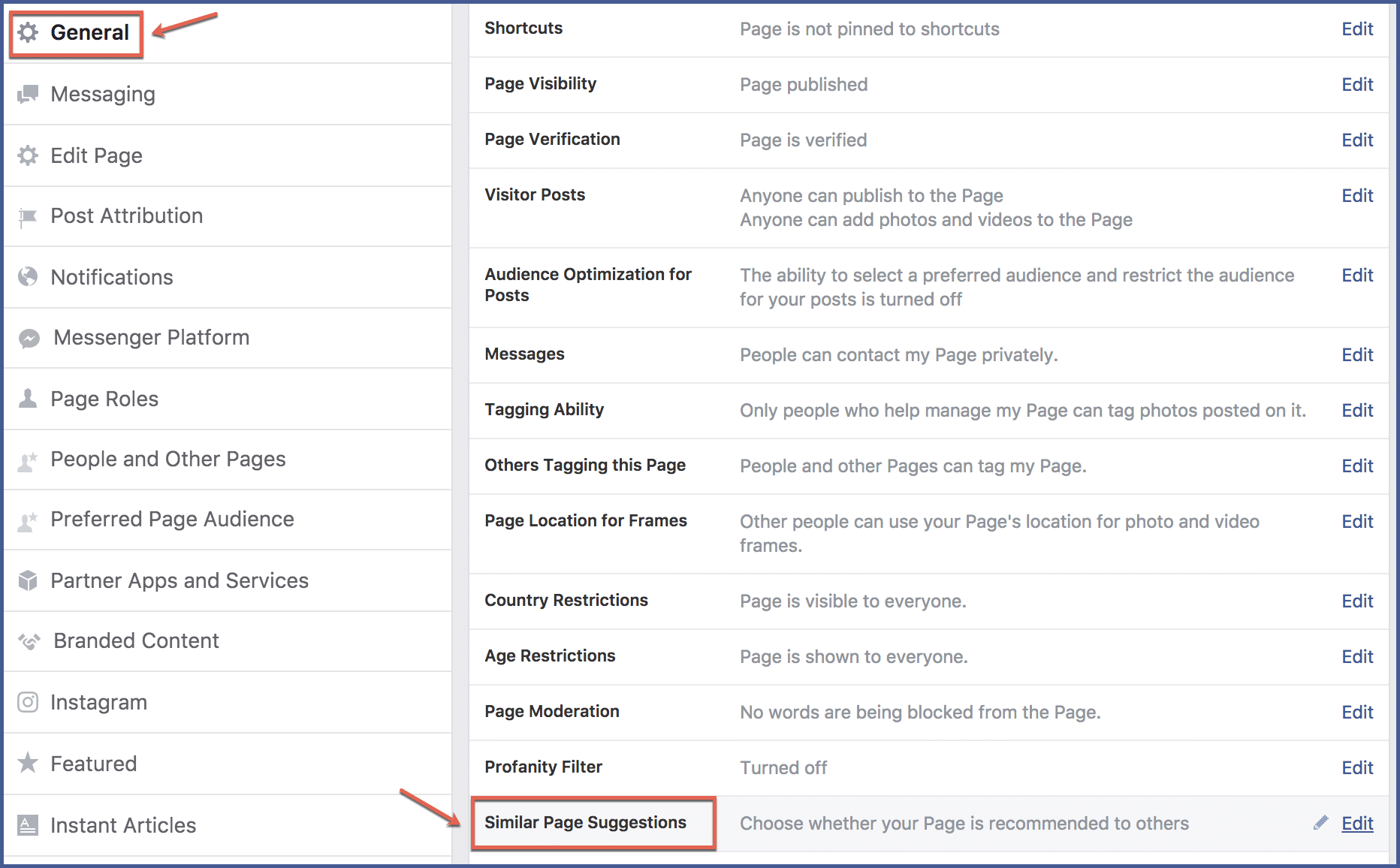 Step 3: When the option to include your page when recommending similar pages appears, click the box next to it to check or uncheck it.

Step 4: Save your changes.

It should also be noted that by turning off page suggestions, you also stop your page from appearing in the People Also Like section of other businesses' Facebook pages.
Optimizing User Experience and Engagement
Now that you have successfully disabled Similar Page Suggestions, it's time to explore alternative ways to engage your audience. Consider these strategies to keep your followers actively involved:
Compelling Content:

 Craft engaging posts, captivating visuals, and thought-provoking stories that resonate with your audience.

Interactivity:

 Encourage comments, likes, and shares by posing questions, hosting polls, and running contests that involve your audience.

Call-to-Action (CTA) Posts:

 Utilize CTAs to prompt specific actions, whether it's exploring your website, signing up for newsletters, or participating in events.

Live Sessions:

Host live videos to interact with your audience in real time, addressing their questions and showcasing your brand's personality.
How Does Turning Off Similar Page Suggestions Impact Your Page?
By taking control of your Facebook Page's suggestions, you're sculpting a unique digital landscape that aligns with your branding and messaging. 
However, change often triggers curiosity, and your audience may notice the absence of similar page suggestions. This transition can lead to increased user engagement as your audience focuses solely on your content.
As you observe these changes, be sure to monitor metrics such as post reach, engagement, and follower growth to measure the impact of your decision.
Benefits of Turning off Similar Page Suggestions
Turning off Similar Page Suggestions on Facebook offers several benefits for both businesses and users:
Enhanced Brand Focus:

 Disabling Similar Page Suggestions ensures that your audience's attention remains solely on your page and content. Therefore maintaining a consistent brand image and preventing potential distractions from other similar pages.

Focused Engagement:

 Without suggestions diverting their attention, target audiences are more likely to engage deeply with your content, resulting in higher-quality interactions such as likes, comments, and shares.

Improved User Experience:

 By removing potential distractions, users can fully immerse themselves in your content, creating a seamless and enjoyable browsing experience.

Strategic Messaging:

 With Similar Page Suggestions turned off, your messaging and call-to-action remain front and center, guiding users toward specific actions you want them to take.

Targeted Audience Building:

 Disabling suggestions help you attract a more dedicated and relevant audience genuinely interested in your offerings, enhancing the potential for meaningful connections.

Brand Differentiation:

 Without the influence of similar pages, your brand's uniqueness and value proposition becomes more apparent, setting you apart from the competition.

Reduced Ad Distractions:

 For advertisers, disabling Similar Page Suggestions can help ensure that users who click on your ads remain within your funnel, reducing the likelihood of them exploring competing pages.
Conclusion
Managing your Facebook Page goes beyond creating captivating content; it's about curating an environment that reflects your brand's essence.
Disabling Similar Page Suggestions is a deliberate move that demonstrates your commitment to fostering an authentic and engaging user experience.
FAQs
What are similar page suggestions on Facebook?
Similar page suggestions are a feature on Facebook that allows you to see other pages similar to the page you are currently viewing. This feature is based on your interests and the pages that you have liked in the past.
How do Similar Page Suggestions affect my Facebook Page's performance?
While Similar Page Suggestions can introduce users to new content, they may also divert attention away from your page. This can impact user engagement and potentially lead to reduced focus on your brand's unique content and messaging.
Can I choose which pages appear as Similar Page Suggestions on my Facebook Page?
Facebook's algorithms determine which pages are suggested based on user interactions. As a Page owner, you can't directly control the specific pages that appear as suggestions. However, you can influence user engagement through the content you share.
Can I turn off similar page suggestions for my entire Facebook account?
Yes, you can turn off similar page suggestions for your entire Facebook account. To do this, go to your Facebook settings and click on the "Notifications" tab. Under "Page Suggestions," click on the toggle switch to turn off the feature.