What do you know about TikTok ads policy?
TikTok advertising effectively allows businesses to take advantage of the platform's massive user base. However, you should understand TikTok's rules and regulations before you start your ad campaign.
We will explain everything you need to know about TikTok's advertising rules, from what you can and can't do to the consequences of not playing by the book.
What Are TikTok Ads Policies for?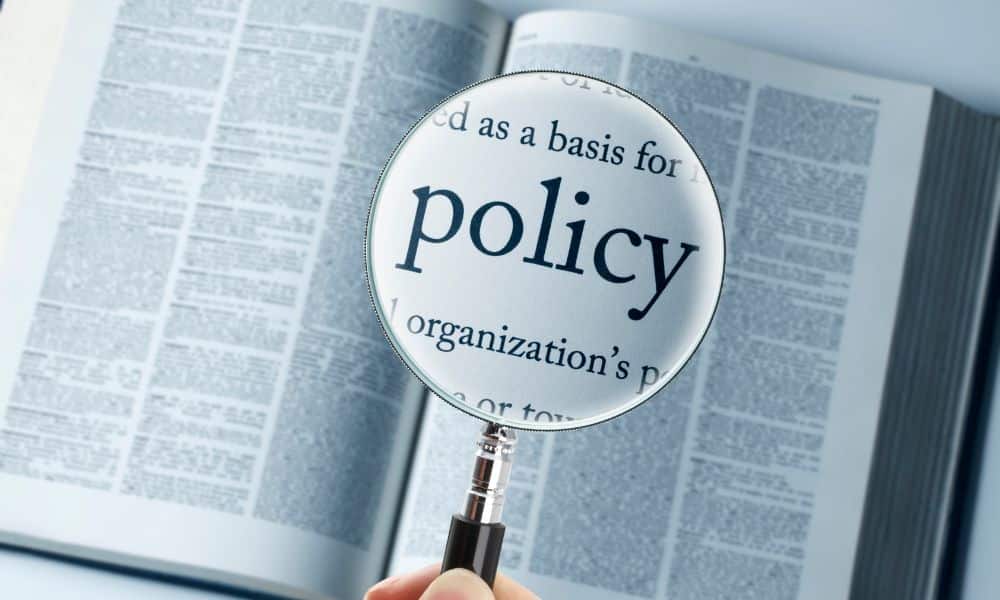 TikTok ads policies are guidelines advertisers should follow when creating ads on TikTok. These policies ensure that ads are safe and appropriate for the TikTok community. They cover ad content targeting, user experience, and more. Violations of these policies could result in ad removal, suspension of account, or other penalties.
What Ads Are Not Allowed on TikTok?
The following are the ads that are not allowed on TikTok:
Sensitive topics: TikTok aims to provide users with a positive and enjoyable experience. Sensitive topics discourage users from engaging and potentially harm the mental and emotional well-being of individuals using the platform.
Misleading information: TikTok aims to maintain a platform where users can trust the information they encounter. Misleading information could lead to the spread of false narratives and misinformation. This could have consequences, affecting the perceptions of the public, as well as decisions and public safety.
Hate speech and discrimination: TikTok has a global audience from various backgrounds, cultures, and beliefs. Hence, it prohibits hate speech and discrimination to foster an inclusive environment where everyone can express themselves without harassment or prejudice.
Illegal services, weapons, and drugs: Ad creatives must not promote illegal services or activities in any jurisdiction. They must not show or endorse illegal drugs, controlled substances, prescription drug misuse, recreational drugs, and similar drugs. The promotion of dangerous weapons, ammunition, or explosives is also prohibited.
Political and issue-based advertising: Ads related to political candidates, parties, elections, and government actions are prohibited. Likewise, ads that attack the governments should be avoided.
Military content: Avoid showing negative content related to military or police symbols. This includes sensitive military events, war, militarism, and other unlawful elements.
Adult and sexual content: Your ads shouldn't show or endorse forbidden adult products or services. You should also avoid displaying suggestive or sexually provocative activities or behaviors. Don't include nudity, sexual references, and other explicit content.
More Policies You Should Know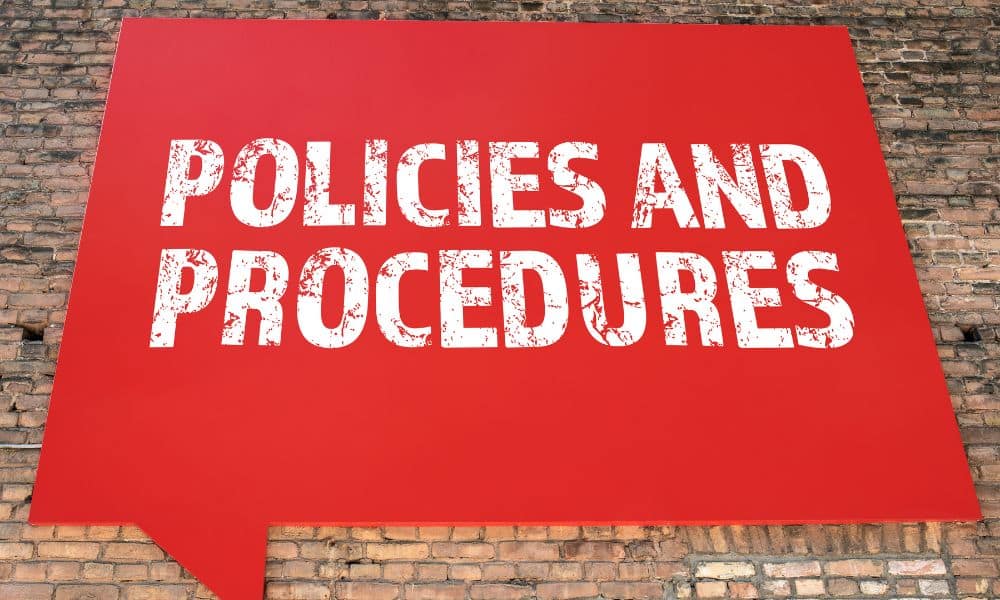 Here are more guidelines you should follow during ad creation:
Your ad must be 5-60 seconds long. Ads that are less or longer than the specified duration will not be approved.
Creating ads with consistent and suitable text, images, captions, audio, videos, landing pages, and language is crucial to providing a positive user experience.
Check that the products or services you promote are allowed based on the industry's rules.
Ads must not contain misleading claims and false information. Ads must not make exaggerated claims about a product's effects or performance.
Do not violate intellectual property rights.
Ads and landing pages shouldn't make harmful comparisons with other brands.
A landing page should not have a pop-up window that can't be closed or skipped (this applies to all regions except the US, Canada, and Latin America).
Ads shouldn't show disturbing or shocking images, like crime scenes or accidents, that could frighten users. You should also avoid graphic, disgusting, or bloody scenes.
Creative Standards
The following is an overview of TikTok's creative standards:
Video quality and resolution: TikTok encourages advertisers to use high-quality videos to capture users' attention and convey messages well. It recommends 1080p video resolution to ensure crispness and clarity. Also, video ads should not have still images as their main element.
Aspect ratios and dimensions: TikTok supports various aspect ratios. However, the commonly used ones are 9:16 (vertical), 1:1 (square), and 16:9 (horizontal). The 9:16 is the most popular as it fills the screen when users view videos in portrait mode.
Sound and music usage: TikTok is known for its music. Audios play a significant role in user engagement. Advertisers can use TikTok's music library and sound to enhance their ads. However, you should ensure the audio quality is clear and well-balanced with the video content.
Text and captions guidelines: If text is present in the video, it should be concise, legible, and visually appealing. Short captions or text overlays can help convey important messages well. However, the text should be manageable and placed strategically for readability.
Targeting audience
The following are some aspects of TikTok's ad policies related to targeting audiences:
Geographic targeting: Advertisers should ensure their geographic targeting settings are accurate and aligned with their campaign objectives. Misleading location targeting can lead to inappropriate user experience and negatively impact the ad's credibility. Likewise, advertisers are required to comply with the laws and regulations of the targeted geographic locations.
User interests and behaviors: Advertisers should use interest-based and behavioral targeting responsibly. Likewise, targeting should be relevant to the user's interests and enhance their experience on the platform rather than intruding on their privacy.
Relevance to the TikTok community: TikTok encourages advertisers to create ads that feel like a natural part of the user experience rather than interruptive or unrelated content. Likewise, advertisers should be mindful of cultural sensitivities and nuances to avoid offending or alienating users from different backgrounds.
It is important to note that while TikTok offers robust targeting options based on the interest, location, and age of users, privacy and user data protection are taken seriously. TikTok follows strict data privacy regulations and guidelines to ensure user data is used ethically and responsibly.
User-experience and Transparency
The following are some aspects of TikTok's ads policies related to user experience and transparency:
1. Ad labeling and disclosure.
A clear distinction between ads and organic content: Advertisements on TikTok should be clearly labeled as ads. Users should be able to easily distinguish between organic content and sponsored content. Transparent ad labeling builds trust and helps users make informed decisions about their interactions.
Proper usage of "Promoted" or "Sponsored" labels. Advertisements on TikTok must be clearly labeled as "Promoted," "Sponsored," "Ad," or a similar term. The label should be prominently displayed and easily visible to users. This labeling ensures that users can readily identify the content is paid advertising.
2. Landing page guidelines.
Relevance of landing page to ad content: The content on the landing page that users are directed to after clicking an ad should be relevant to the message found on the ad. Advertisers should avoid misleading users by ensuring that the landing page matches the expectations set by the ad.
Transparency about products, services, or offers: Advertisers should display the brand's complete information on the landing page. This information includes contact details, company name and address, business license, prices, terms and conditions, and policies. Likewise, advertisers should avoid creating landing pages that ask users for their personal information to access content and automatically download files to a user's device.
3. User feedback and reporting
Mechanisms for users to report misleading or inappropriate ads: TikTok encourages users to provide feedback on ads through reporting mechanisms. Hence, advertisers should be prepared to address user concerns and feedback promptly.
Ad Formats and Policies
Here are the various TikTok ad formats and their respective guidelines:
In-feed Ads
Video length and format: In-feed ads on TikTok typically have a maximum length of 60 seconds. However, shorter video lengths, like 15 or 30 seconds, are often recommended. This helps brands get better user engagement and ensures that the ad quickly captures the viewer's attention.
Call-to-action (CTA) guidelines: Brands must keep CTAs clear, concise, and understandable. Users should know what action to take after watching the ad.
Branded hashtag challenges
Rules for creating and promoting challenges: Branded hashtag challenges should be communicated clearly as sponsored content. Users should know that the challenge is initiated or supported by a brand. Doing so can help maintain transparency.
Encouraging UGC: Advertisers should obtain consent from users whose UGC is used in ads. It may include obtaining the rights to use the content, including any images, videos, or music.
Top-View Ads
Full-screen video ad placement: Advertisers should ensure that the TopView ad's content is high quality, clear, and visually appealing. While TopView ads are highly visible, they should maintain the user experience. The content should be engaging without being overly intrusive.
Frequency capping and user experience: Implementing frequency capping helps prevent users from seeing the same ad frequently. It also helps reduce the risk of ad fatigue.
Branded Effects
Augmented reality (AR) effects in ads: AR effects can include branded elements like logos or visual identities. However, these elements should not dominate the user experience to the extent that they overshadow the interactive or creative aspects of the effect.
Guidelines for creating interactive and engaging effects: Keep the user at the center of your design process. Consider how the effect will enhance users' experience and encourage them to interact.
Ad Review process
The review process for TikTok ads involves several steps to ensure that the content aligns with TikTok's community guidelines and advertising policies. Here is the overview of the TikTok ad review process:
Ad creation and submission: Advertisers use TikTok's Ad Creation Platform for this. It involves selecting the ad format, targeting the audience, setting a budget, and uploading the ad content.
Evaluation: TikTok's content review team checks the ad creative to ensure it adheres to the platform's community guidelines and policies. Usually, TikTok ads are reviewed within 24 hours. However, in some cases, it may take longer.
Ad approval notification. After the review, the ad is either approved for circulation on the app or rejected if it violates TikTok's policies. If an ad is rejected, advertisers may receive feedback explaining the reasons behind the rejection. They can make necessary adjustments and resubmit the ad for review.
Consequences of Policy Violations
The following are the consequences that come with policy violations:
1. Warning and corrective action
Notifying advertisers about policy violations: If TikTok finds issues with your ads, they might issue a warning and ask you to take corrective action. They will inform you about problems on the TikTok Business Help Center.
Requirement for necessary ad changes: TikTok will explain what rule you broke and the possibility of suspension. These notifications will stay until your account is suspended or you fix the problem.
2. Account suspension and termination
Escalation of consequences for repeated violations: TikTok has a gradual approach to consequences for repeated violations of its policies. The consequences become more serious if you continue breaking the rules. If the violations continue, they start with warnings and can progress to account suspension.
Why Advertise on TikTok?
Advertising on TikTok has many advantages that can boost your marketing efforts. Here are reasons why you should advertise on TikTok:
Massive and engaged user base: TikTok boasts a large user base across nations and generations. Users include Gen Z, Millennials, and beyond. With this, TikTok provides a vast and engaged audience eager to discover new content and trends.
Creative and authentic content: TikTok's core revolves around creativity and authenticity. Its short-form video format encourages brands to tell their stories in concise ways. This allows brands to have a unique and memorable brand message.
Viral potential: TikTok is known for its viral content that spreads like wildfire. When users engage with content, it has the potential to gain attention and quickly become a trend. It also allows advertisers to tap into this virality for their campaigns.
Innovative ad formats: TikTok offers varied ad formats. These formats enable advertisers to create diverse and engaging content that aligns with the goals of their campaigns.
Final Thoughts on TikTok Ads Policy
It is crucial to understand and adhere to the TikTok advertising policies. TikTok's ad rules are important for keeping the platform safe and fun for users. By adhering to TikTok's ad policies, you're not only ensuring compliance but also building trust with your audience.
Ready to start advertising on TikTok? Get the best TikTok advertising agency.
Frequently Asked Questions on TikTok Ads Policy
How can I track the performance of my TikTok ads?
TikTok provides ad performance metrics through its Ads Manager platform. Advertisers can track impressions, engagement, CTR, and more.
Are there any best practices for creating successful TikTok ads?
To create successful TikTok ads, grab attention early, use trending content and music, and stay authentic and relatable.
Is there a minimum budget requirement for TikTok ads?
TikTok ads offer various budget options, but the minimum budget is $50 for the campaign and $20 for the ad group levels. Advertisers can set their budget based on their goals and target audience.