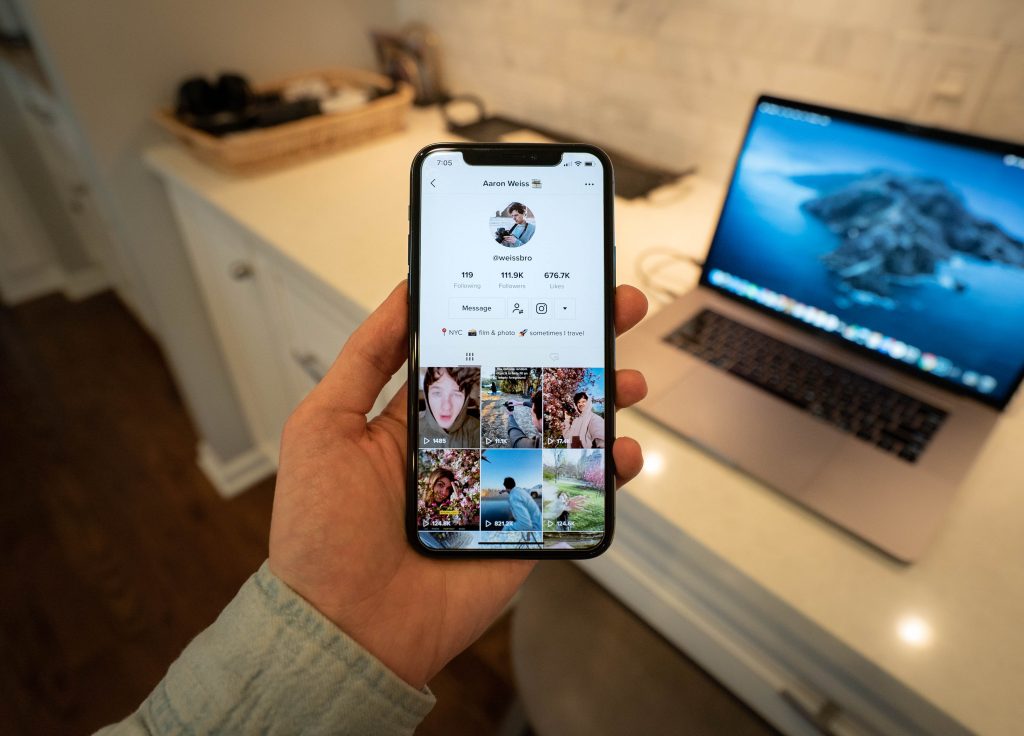 As TikTok grows into popularity, so does its potential for advertising. After all, the more users, the bigger the audience for ads. That's TikTok marketing agency 101. The social media app is following behind the footsteps of its competitors by developing a self-serve ad platform, reminiscent of Facebook's Ads Manager.

This week TikTok has been granting access to its self-serve advertising platform. In an email invitation to AdvertiseMint, TikTok announced that the platform is currently opening to select advertisers in the United States.

The platform, called TikTok Ads, looks and functions similarly to many social media advertising dashboards. If you're experienced in Facebook, Snapchat, or LinkedIn advertising, you can easily master TikTok Ads. Like its competitors, the platform contains a campaign, library, and reporting tab. It also has tabs for billing and payments.

If you're interested in running TikTok ads, you can sign up here.

TikTok Advertising Dashboard
TikTok's dashboard contains a summary of your campaigns' performance. You'll see charts on trends, placements, spend, among other insights. The dashboard gives you a broad view of your overall campaign performance while the reporting page (more on that later) shows you specific metrics from specific campaigns.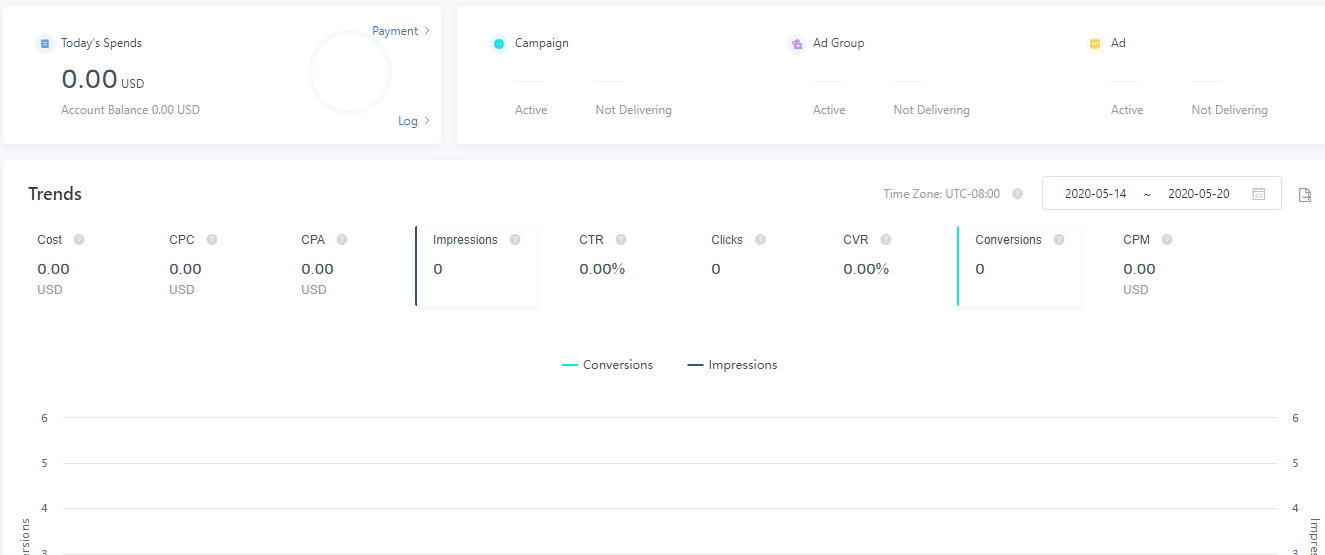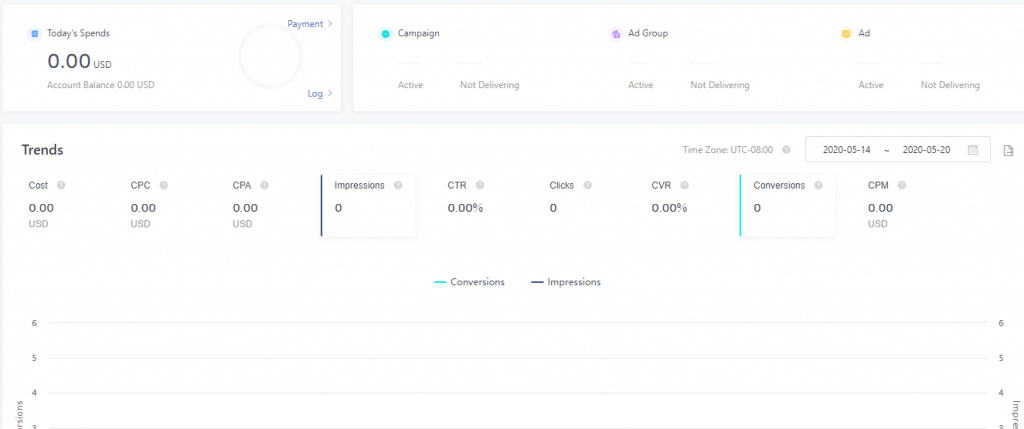 TikTok Advertising Objectives
TikTok currently only has three objectives: traffic, conversions, and app installs. This list pales in comparison to Facebook's impressive repertoire, but since TikTok is new to advertising, it's safe to assume the social media company will roll out more objectives in the future as its platform develops. 


TikTok Advertising Buying Options
Much like Facebook, TikTok advertising is an auction, where you bid for a spot on the app. You can set your budget to either lifetime or daily (the minimum amount is $50). Alternatively, you can click "No Limit."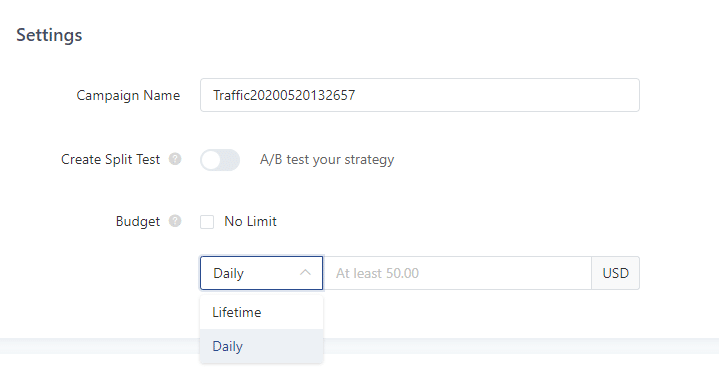 TikTok Advertising Levels
TikTok campaigns are organized in three levels: campaign, ad group, and ad. It appears as though "ad group" is equivalent to "ad sets" in Facebook Ads Manager. You can create and edit ads directly from each level.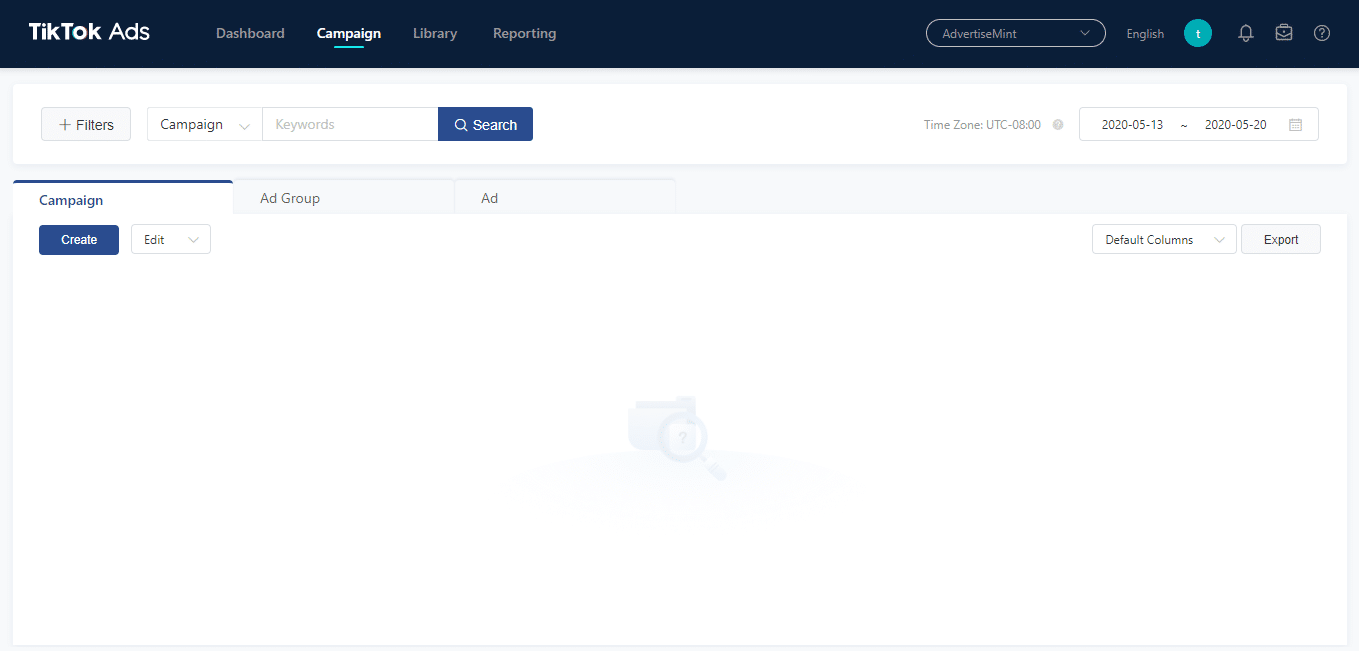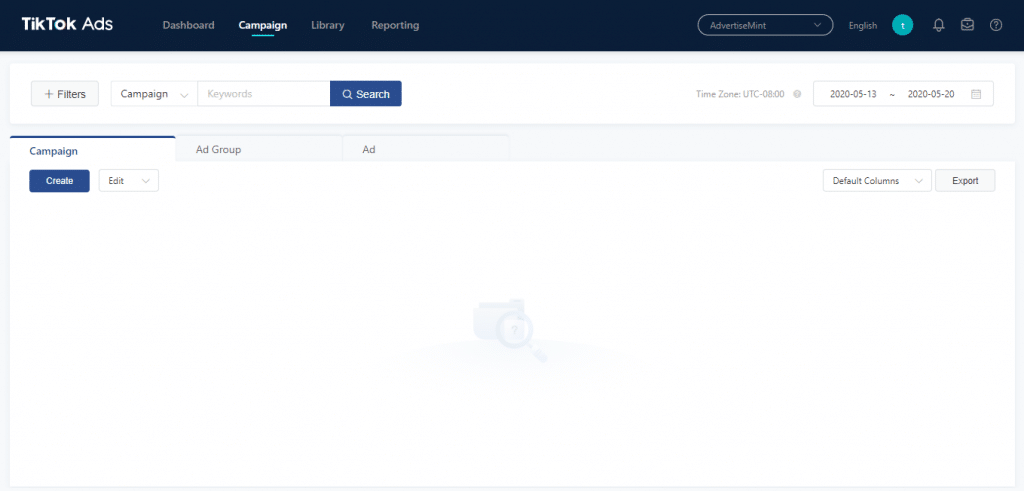 TikTok Advertising Reports
You can analyze the performance of your ads by going to the "Reporting" tab. There, you can view metrics related to video play, in-app events, attribution, page events, and cost per clicks.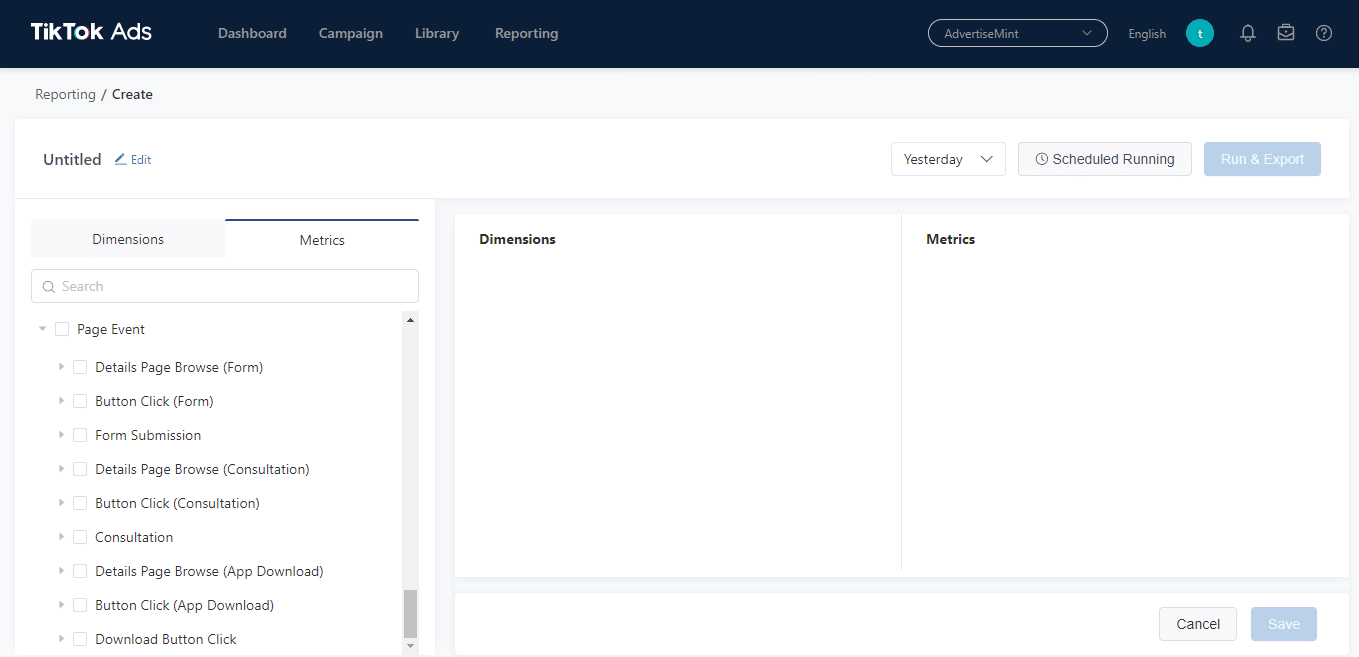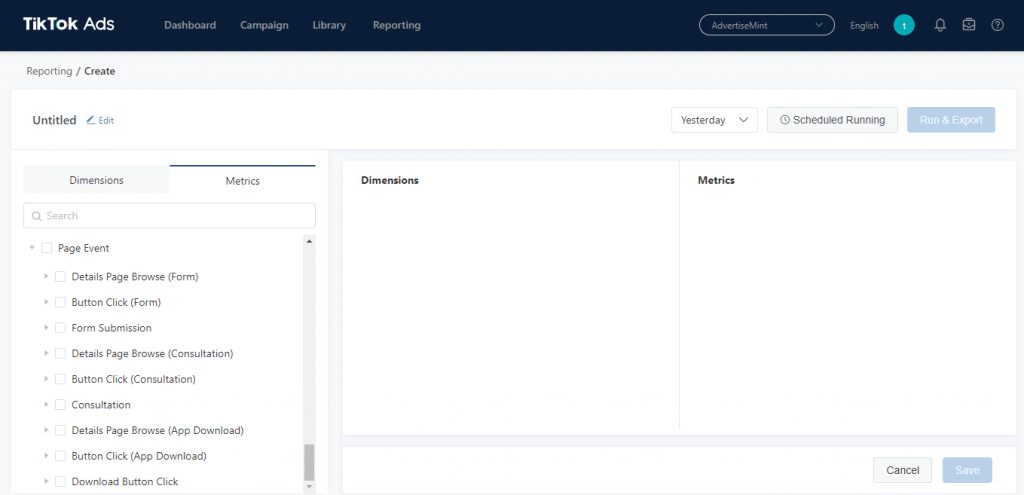 TikTok Advertising Library
TikTok's library contains creative and ad assets. There, you will find your audience uploaded to the system, app pixels, and creatives (images and videos).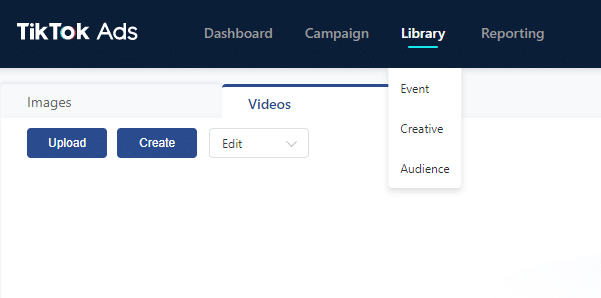 There may not be much on TikTok's self-serve ad platform, but keep in mind that TikTok advertising is new. The company will roll out more tools and features in the future as it develops its service.
Crafting Your TikTok Ad Campaign
Creating a successful TikTok ad campaign involves a delicate blend of creativity and strategy. Your ad should resonate with TikTok's vibrant and dynamic user base while effectively conveying your brand's message.
Whether you're showcasing a product, telling a story, or promoting an event, the key lies in capturing the essence of your brand in a short and captivating video.
Audience Targeting and Engagement Strategies
TikTok's self-serve ad platform provides robust audience targeting options, allowing you to create your campaigns to specific demographics, interests, and behaviors.
To maximize engagement, consider leveraging user-generated content and creating interactive challenges that encourage users to participate and create their own videos. This approach not only boosts user engagement but also generates authentic and shareable content.
TikTok's Creative Studio
TikTok's Creative Studio serves as a hub for ad creation and management. This intuitive ads platform offers a range of tools and templates that enable you to enhance your ad visuals, add music, and optimize your content for TikTok's unique format.
Whether you're a seasoned video creator or new to the world of digital advertising, Creative Studio empowers you to bring your creative ideas to life.
Compliance and Policies
it is crucial to be aware of TikTok's advertising policies and guidelines. These standards ensure that your content aligns with TikTok's community values and maintains a safe and positive user experience.
Familiarize yourself with these guidelines to create ad content that resonates with your targeted audience while adhering to TikTok's standards.
Conclusion
TikTok's self-serve ad platform opens doors for businesses to connect with people in exciting ways. By using its tools wisely, you can create engaging ads, reach your audience, and grow your brand.
Embrace the potential of TikTok advertising and navigate this platform confidently to share your message, inspire, and build meaningful connections. TikTok advertising is filled with creativity, impact, and the opportunity to reach potential audience.
FAQs
What is TikTok's Self-Serve Ad Platform?
TikTok's Self-Serve Ad Platform is a user-friendly tool that allows busines firms to create, manage, and optimize their advertising campaigns on TikTok. It provides a range of features and ad formats to help businesses connect with their target audience and achieve their marketing goals.
How do I get started with TikTok advertising?
To get started with TikTok advertising, you need to create a TikTok business account. Once you have your account set up, you can access the Self-Serve Ad Platform, where you can create and customize your ad campaigns, select your target audience, set your budget, and monitor performance.
What ad formats are available on TikTok's Self-Serve Ad Platform?
TikTok offers various ad formats on its Self-Serve Ad Platform, including In-Feed Ads, Branded Hashtag Challenges, and TopView Ads. In-Feed Ads appear within users' feeds as they scroll, Branded Hashtag Challenges encourage user participation, and TopView Ads provide prime visibility with full-screen videos.
How can I ensure the success of my TikTok ad campaigns?
To ensure the success of your TikTok ad campaigns, focus on creating engaging and authentic content that resonates with TikTok's vibrant user base. Consider leveraging popular trends and challenges, utilizing user-generated content, and monitoring key metrics to make data-driven adjustments.
Can I measure the effectiveness of my TikTok ad campaigns?
Yes, TikTok's Self-Serve Ad Platform provides robust analytics and reporting tools that helps you to measure the effectiveness of your ad campaigns. You can track metrics such as conversions, engagement rates, views and clicks to gain insights into how well your ads are performing and make informed decisions for future campaigns
As aforementioned, not everyone has access to the platform, but if you're interested, you can apply for a reservation now.