Have you been using TikTok analytics?
If not, you have missing out on vital insights that can help you succeed on TikTok. Whether you're a seasoned TikTok pro or just getting started, TikTok analytics can help you monitor your performance. Or team up with a TikTok advertisement agency to develop a strategic plan that will help you achieve your marketing goals, build brand awareness, and increase conversions.
You should read this article to learn about the free TikTok analytics tool.
What is TikTok Analytics?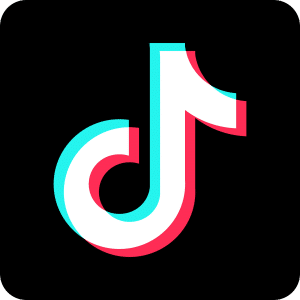 Source: Pixabay
TikTok analytics is your digital compass for success. It's a free tool that provides detailed insights into your TikTok account's performance. Think of it as your backstage pass to understanding how well your content is doing, who your audience is, and what you can do to improve. The tool is available to users with personal and business accounts.
Steps to Access TikTok Analytics
Follow the easy steps below to access TikTok analytics:
Step 1: Access your TikTok account.
To start your data analysis journey, open your TikTok app and log into your account.
Step 2: Navigate to your profile.
Once logged in, tap your profile icon at the bottom right corner of the screen. Clicking this button will take you to your profile page to see your uploaded videos, followers, and more.
Step 3: Access TikTok analytics.
Now that you are on your profile page look for the three horizontal lines in the top right corner, also known as the hamburger icon. Tap on this icon to reveal a menu of several options.
Step 4: Select analytics.
You will find an option labeled "Analytics." Tap on it in the menu. Clicking on it will give you a wealth of data about your TikTok performance.
Step 5: Explore the insights.
Tapping the "Analytics" button will bring you to the TikTok analytics dashboard. On this dashboard, you can explore various sections to gain insights into your account's performance. The insight sections include the overview tab, content tab, follower count, discovery, and TikTok trends.
Step 6: Filter and customize.
TikTok analytics allow TikTok users to filter data based on periods. For instance, would you like to know how your videos performed in the last 7 or 30 days? Use the data range filter to get the data you need.
Step 7: Apply insights to your marketing campaigns.
Now that you have armed yourself with TikTok insights, it is time to apply them to your content strategy. Tailor your videos to resonate with your audience's age demographics, experiment with trending sounds, and optimize your posting schedule. Doing that will give your content peak engagement times.
Step 8: Rinse and repeat.
Data analysis is ongoing, so check your TikTok analytics regularly. Doing this will help track your progress, identify trends, and refine your strategy based on the evolving preferences of your audience.
Breaking Down TikTok Analytics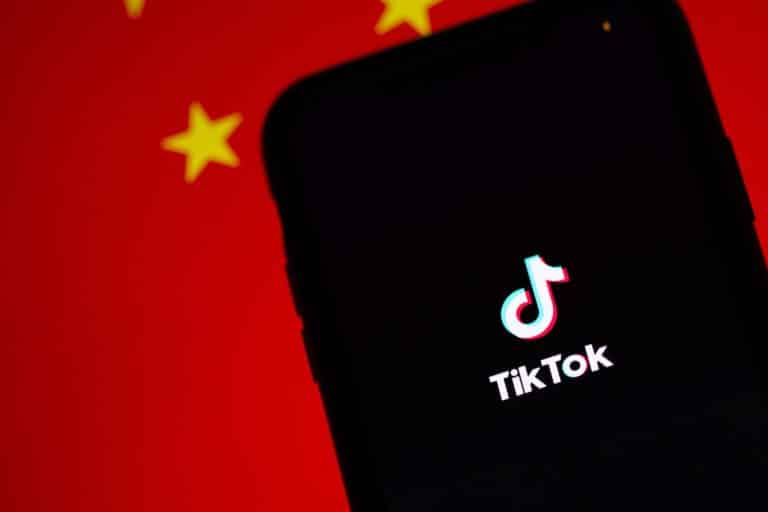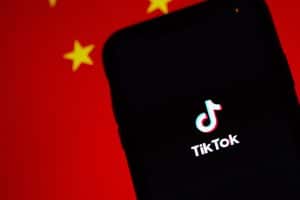 Source: Unsplash
Inside TikTok analytics, you'll find a treasure trove of data. While the TikTok analytics tools dashboard might seem intimidating, we have broken it into understandable components:
1. Profile overview.
The profile overview tab presents an overview of your TikTok account performance. These key metrics include the number of followers, profile views, and video views. These numbers set the stage, giving you a broad sense of your account's popularity.
2. Content insights.
The content tab provides you with a wealth of information about your videos. Key metrics include views, likes, shares, and comments. TikTok content analytics isn't just for vanity; it helps you understand which content strikes a chord with your audience. High view counts indicate engaging content. However, a closer look at likes, shares, and comments provides a comprehensive view of your video's impact.
3. Follower demographics.
Ever wondered who your audience is? TikTok analytics lets you peek into your followers' demographics. Discover their age group, gender, and location so you can tailor your content to resonate better with your target audience.
4. Content discovery.
Understanding how users discover your content is essential. You can discover if viewers view your content through the For You Page, sounds, hashtags, or user profiles. This insight can guide your content strategy. For instance, if hashtags drive discovery, incorporating relevant ones becomes imperative.
5. Trending videos.
This section showcases which of your content is currently gaining traction. Capitalize on these trends to increase visibility and engagement. Replicating the elements that work in trending content can give your content a higher chance of being noticed.
6. Traffic source types.
TikTok analytics helps you understand the sources driving traffic to your profile. These sources can include direct shares, user profile clicks, and the For You Page. Understanding the origin of your traffic helps you know how effectively you leverage different avenues for exposure.
7. Device and network insights.
Is your audience mostly using iPhones or Android devices? Are they connected to Wi-Fi or mobile data? Device and network insights help optimize your content for the devices and networks predominantly used by your audience.
8. Popular times.
Posting your content at the right time is a good TikTok marketing strategy, as it can impact its reach. This TikTok analytics tool offers insight into when your audience is most active on TikTok. Posting during these times can enhance your chances of grabbing their attention.
9. Sound insights.
Sounds and music are integral to TikTok videos. This section sheds light on which sounds resonate most with your audience. Capitalizing on popular sounds can align your content with ongoing trends.
10. Hashtag analytics.
Hashtags make your content discoverable. TikTok analytics lets you see which hashtags drive the most views to your videos. Doing this helps you gauge the effectiveness of your hashtag strategy and adjust it accordingly.
11. Audience territories.
Understanding the geographical location of your audience can be valuable for localized content or targeting specific regions for marketing purposes. TikTok analytics provides insights into your followers' countries.
12. Device and operating system insights.
Different devices and operating systems can affect how users engage with your content. This section breaks down the type of devices and operating systems your audience uses, helping you optimize your content for compatibility.
How To Use TikTok Live Analytics?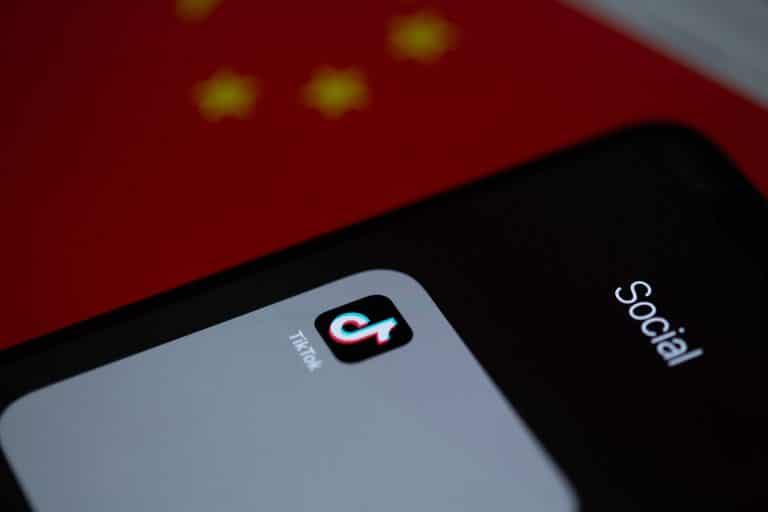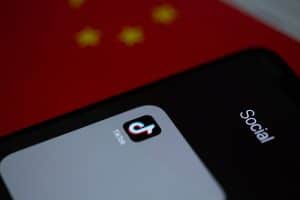 Source: Pixabay
TikTok has revolutionized how users engage with live content, giving creators and audiences a dynamic platform for real-time interactions. But the fun continues when the live stream ends. TikTok's Analytics provide a backstage pass to understanding the impact of your live sessions. You can follow the guide below to enhance your TikTok live experience and create content that truly resonates with your audience.
The live preparation.
Before you hit the "Go Live" button, lay the groundwork for a successful live session.
Choose your focus: Determine the theme, topic, or purpose of your TikTok Live. Are you showcasing a talent, discussing a subject, or simply engaging with your audience? A clear focus helps in setting expectations for your viewers.
Promote your live: Use TikTok feeds and other social media channels to create anticipation for your live session. Tell your followers when and what to expect to boost your live viewership.
During the live session.
As you host your TikTok Live, keep these strategies in mind to make the most of your analytics later on:
Engage with viewers: Respond to comments, answer questions, and address viewers' suggestions during the live session. Active engagement keeps your audience hooked and boosts their sense of connection.
Utilize features: Leverage interactive features like polls, Q&A sessions, and challenges to encourage viewer participation and keep the energy high.
MonitorvViewership: Keep an eye on the number of live video viewers and the comments and interactions. These TikTok metrics give you real-time insights into your content's resonance.
After the live session.
The real magic happens when you dive into TikTok analytics after your live session. Here's how to decode those insights:
Profile Overview: Check the overall increase in followers and profile views after the live session. Doing this can indicate the impact of your session on your account's growth.
Video views: Explore the views on the replay of your live session. This number showcases the extended reach of your content beyond the live broadcast.
Engagement analysis: Dive into the likes, comments, shares, and gifts received during the live session and on the replay. Going through these metrics will give you an insight into the parts of your live content that resonated the most.
Viewer demographics: Analyze the demographics of your live viewers, such as their age, gender, and location. Doing this will help you understand who your live content appeals to the most.
Timing insights: Remember the timestamps when viewers were most active during your live session. This will help you schedule future live broadcasts for the best engagement.
Popular moments: TikTok analytics often highlight the most engaging moments of your live session. These insights can inspire you to create similar engaging videos in the future.
Applying insights into future lives.
Armed with the insights from your TikTok analytics, you are ready to level up your next TikTok Live:
Content refinement: Based on engagement metrics, focus on the segments or topics that garnered the most interaction. Tailor your future live sessions to include more of what your audience loves.
Timing optimization: Use timing insights to schedule future live sessions when your audience is most active for higher viewer engagement.
Interaction strategies: If interactive features like polls and Q&A drove engagement, consider incorporating them into your live sessions more frequently.
Targeted promotion: Utilize your understanding of viewer demographics to promote your live sessions to the right audience.
Conclusion
TikTok analytics isn't just a collection of numbers but a roadmap to success. You can fine-tune your future content by using analytics to decode the impact of your TikTok content. Also, using the TikTok analytics tool, you can better understand your audience and the trends that drive engagement. So, embrace the power of insights, refine your content strategy, and embark on a TikTok adventure like no other.
Frequently Asked Questions
What is TikTok data analysis?
TikTok data analysis involves examining the metrics provided by TikTok's analytics tools.
How can data analytics help creators on TikTok?
TikTok analytics empowers creators by revealing which video posts resonate with their audience. It provides valuable information about viewers' demographics, content discovery methods, and engagement levels.
What insights can I gather from data analytics on TikTok?
TikTok analytics offers a range of insights. These insights include engagement metrics, audience demographics, content discovery, trending videos, and posting times.