Do you want to learn how to use the TikTok slow-motion effect?
The slow-motion effect on TikTok adds cinematic flair to videos and makes ordinary moments extraordinary. Whether you're showcasing your dance moves, DIY projects, or adorable pet antics, you can give your video an edge with this effect.
This article will walk you through the process of using the TikTok slow-motion effect and show you its various applications.
What Is the Slow-Motion Effect on TikTok?
The TikTok slow-motion effect involves slowing down the speed of a video clip, transforming regular actions into graceful, attention-grabbing movements. It's not just about slowing things down; it's about adding a dramatic touch to your content. You can create captivating moments that leave viewers in awe with this effect.
The following are the areas in which you can use the slow-mo video feature to good use:
Dance and movement:

The slow-motion effect highlights dance moves' fluidity and grace. It allows viewers to see the details of every step. It can

make dance videos more captivating

and visually appealing.

Beauty, fashion, cooking, and crafting:

The feature shows intricate makeup applications, recipes, and steps on making crafts. It allows creators to show the process with detail and precision. Viewers can then follow the process and understand the details better.

Comedic timing:

You can use the slow-mo effect in funny videos

to exaggerate reactions and facial expressions. It can also help you add humor and timing to videos.

Transition effects:

Creators use slow motion as a transition effect between different scenes or shots. This method adds a smooth and visually appealing flow to the video.
How To Do The Slow-Motion Effect
Doing the slow-motion effect on TikTok is a fantastic way to add cinematic flair and capture details in your videos. Here is a step-by-step guide on how to use the slow-motion effect on your TikTok video.
1. Open the TikTok app and tap the "+" button.
2. Start recording your video using the circular button. You may also use a pre-recorded video on your camera roll.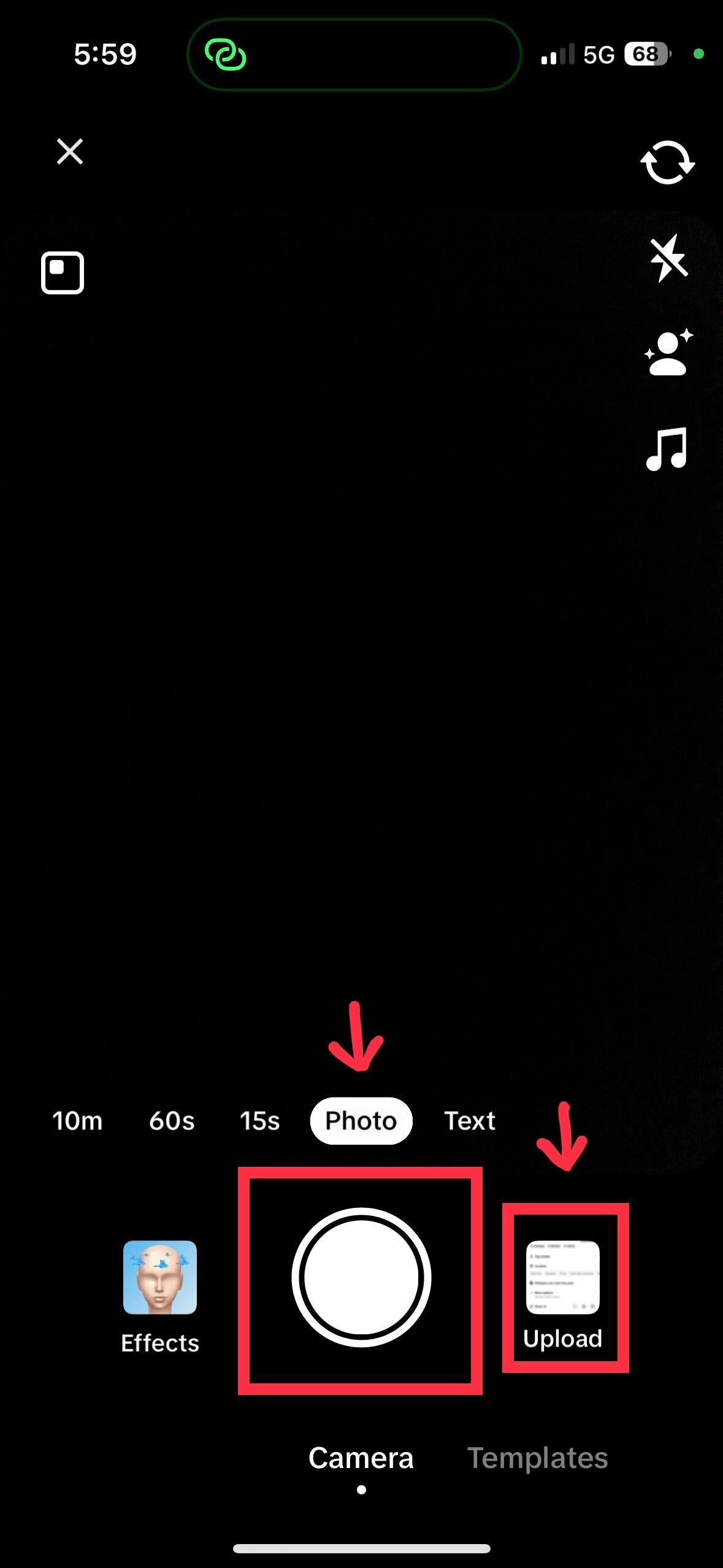 3. Tap the "Effects" button, the sixth icon on the right.
4. Tap "Time" and select "Slow Motion."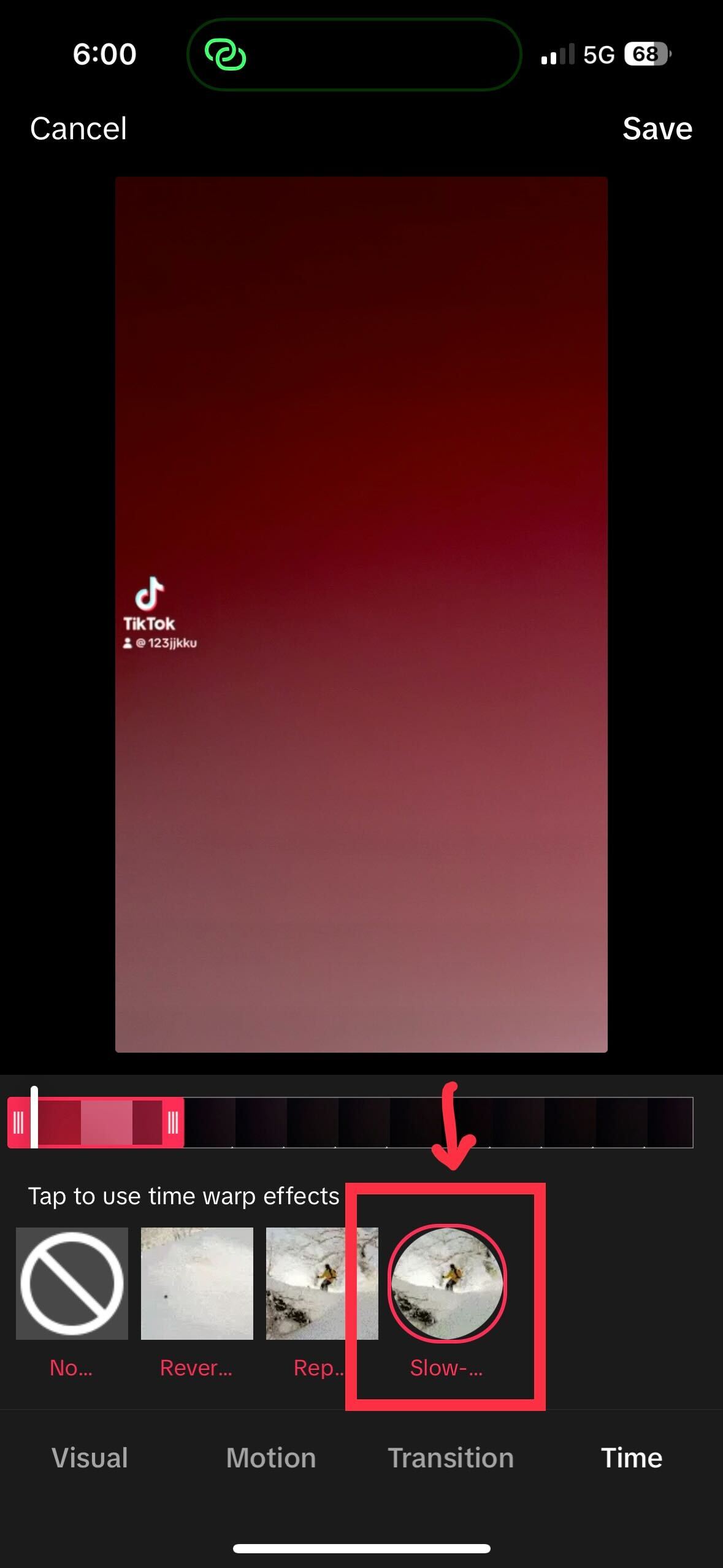 5. Adjust the video length you want to put in slow motion.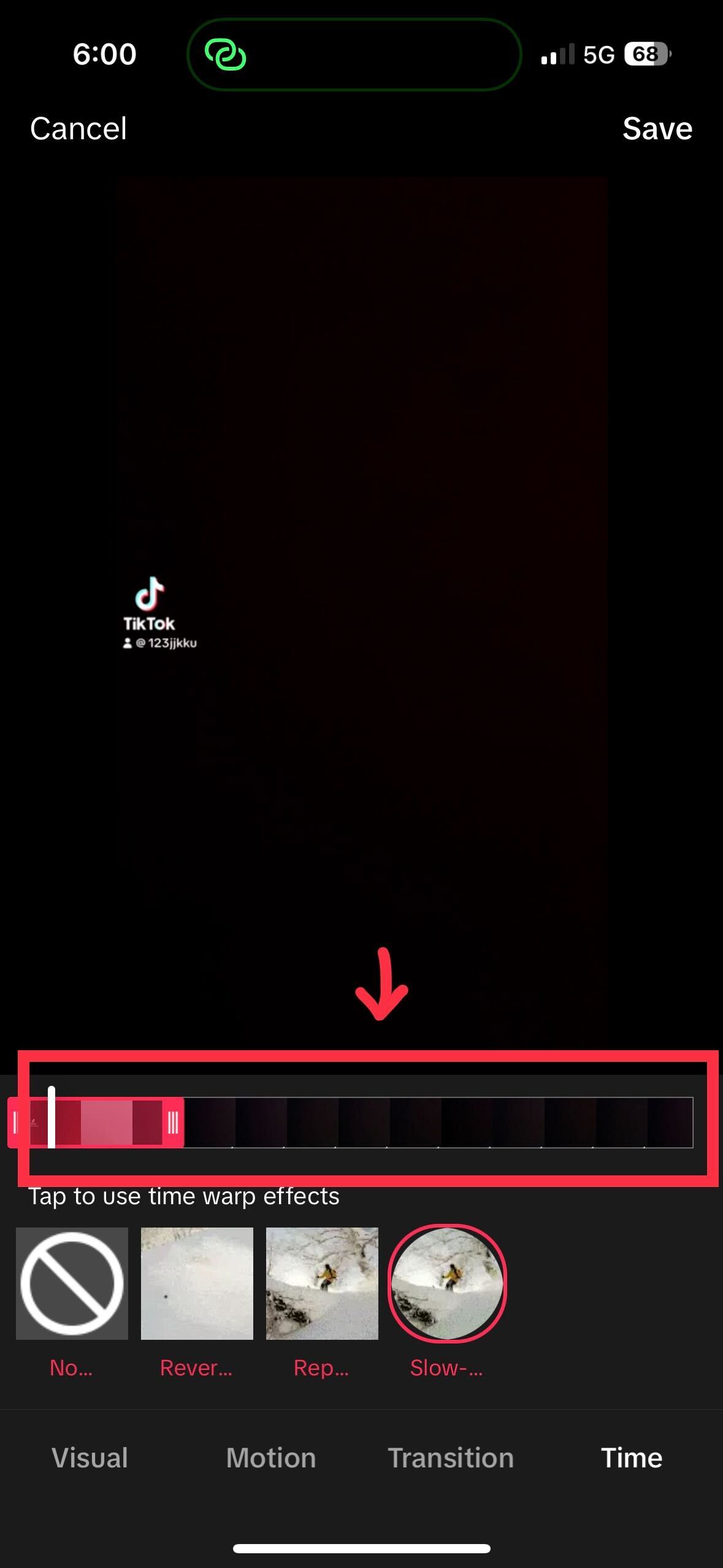 7. Tap "Save."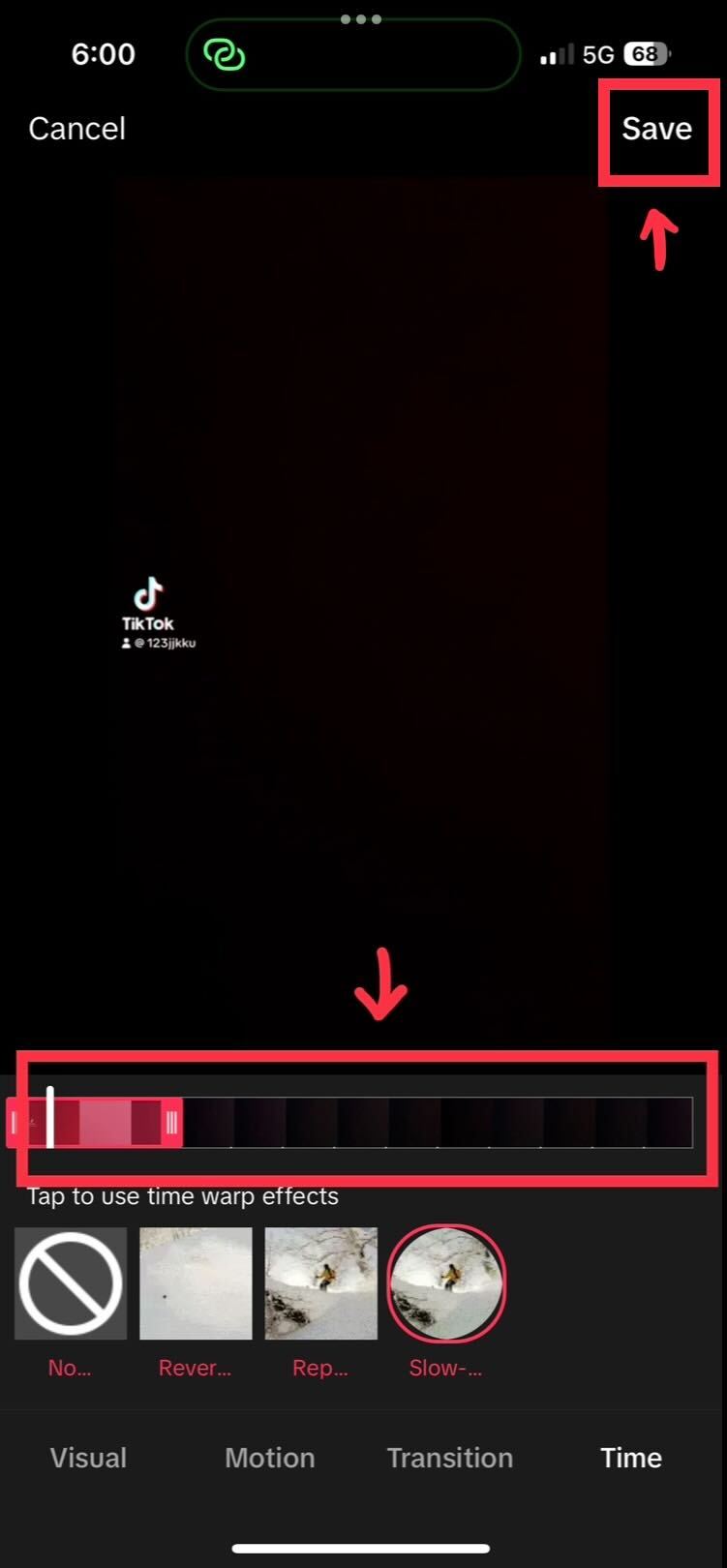 Final Thoughts on TikTok Slow Motion Effect
The slow-motion effect can be a great tool on your journey as a TikTok creator. From showcasing your talents to telling engaging stories, this technique grabs attention and adds a touch of cinematic flair. So, grab your smartphone, experiment, and let your creativity shine!
Are you looking for ways to market your products and services on TikTok? Consult the best TikTok advertising agency today!
Frequently Asked Questions on TikTok Slow Motion Effect
Can I adjust the speed of specific video parts to create a mixed-speed effect?
Yes, you can adjust the speed of specific video parts to create a mixed-speed effect. Use the editing tools to split the video and adjust the speed of each segment separately.
Can I apply the slow-motion effect to an existing video in my TikTok gallery?
TikTok's slow-motion effect can only be applied during the video editing process. However, you can re-edit a slow-motion version of your existing video.
Will applying the slow-motion effect affect the quality of my video?
Applying the slow-motion effect doesn't affect video quality. However, results may vary depending on the quality of the original footage and your device's capabilities.