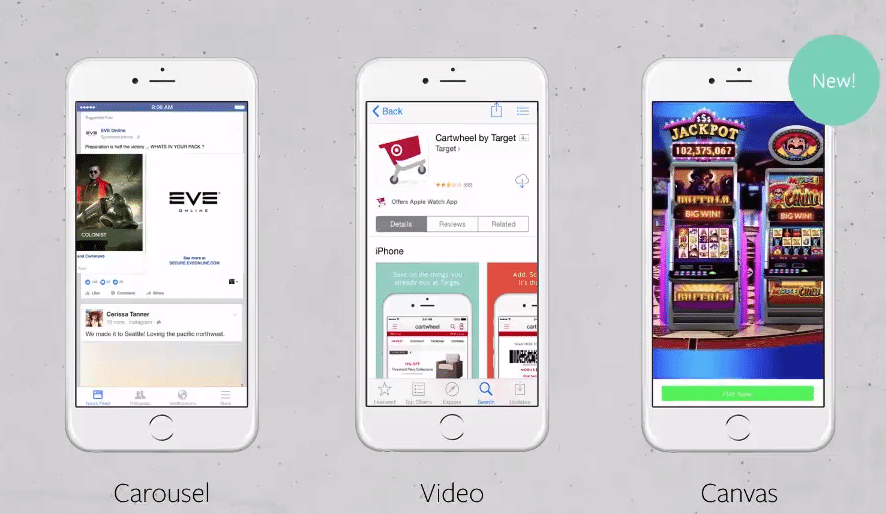 With apps' rising popularity, vying for your audience's attention can be a challenge. More than 4.2 million apps currently exist in the apps store. With this plethora of competitors, businesses must know how to draw attention to their apps. So how do you ensure that consumers download your app and stick with it? Below are three actions you can take to encourage app downloads and user engagement with Facebook ads.
Reach the Most Valuable Users
Instead of reaching for as many audiences as possible, gain better results by reaching the right kind of people when advertising your app. Over 50% of users do not open a gaming app a day after installation. This illustrates that the amount of downloads does not necessarily convert to the same amount of user engagement or desired actions on the app. Consequently, it is better to direct your apps to relevant audiences.
To reach the right audience, you must identify and know your target audience. Find users who are not only likely to buy your app but also more likely to take desirable actions. You can do this through Facebook's Audience Insights, a tool that helps marketers learn more about their target audiences, including information about geography, demographics, lifestyle, and purchase behavior. Marketers can run reports on any Facebook user, including people connected to their fan page or a specific custom, such as their customers or visitors of their website.
Design Thumb Stopping Creatives
Content consumption on mobile differs from content consumption on desktops or iPads. For instance, users consume content on mobile faster than content on other devices. Your mobile ads have 1.7 seconds to stop someone from scrolling. As improbable as it sounds, you can imprint your ad into your audience's mind using compelling creatives. A Neilson study discovered that people can recall an ad one second after it was viewed. To attract attention to your ads, create eye-catching creatives. Grab attention using gifs, high-quality images, videos, and cinemagraphs.
You should take advantage of the different types of creative ad formats Facebook provides for mobile devices such as carousel, video, and canvas ads.
Encourage Repeat Behaviors
Even if the right users have downloaded  your app after a successful ad campaign, you must encourage users to interact with your app. Keep in mind the aforementioned gaming app example: over 50% of users do not open a gaming app after one day. To encourage re-engagement with your app, design creatives with call to actions. Call to actions can encourage users to resume playing, achieve a higher level, or unlock a special feature.
Your app's success does not end with the number of downloads. A successful app has garnered the right audience, attracted attention through thumb stopping creatives, and encouraged repeat behaviors. Follow these three tips, and you will be on your way to a successful app promotion.