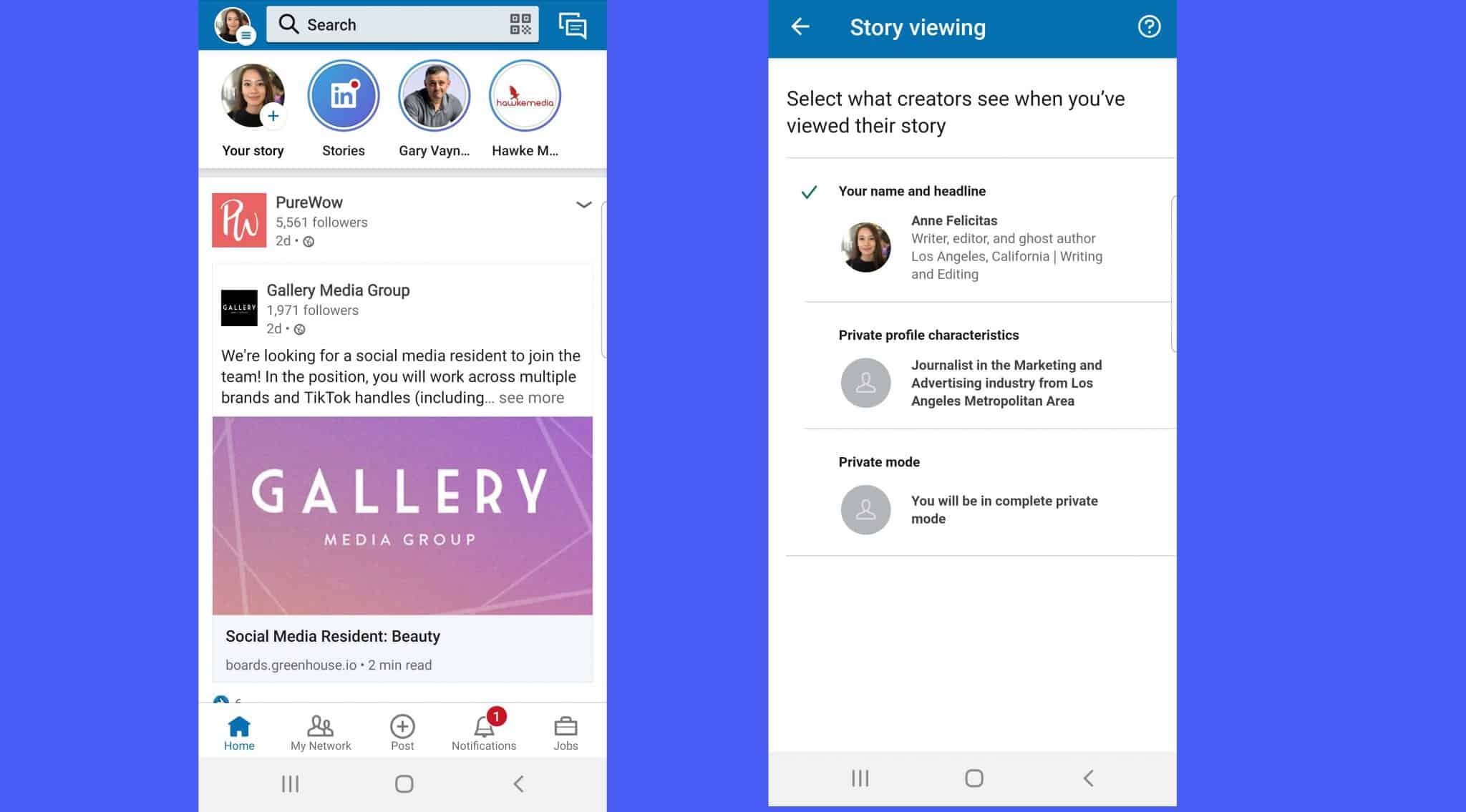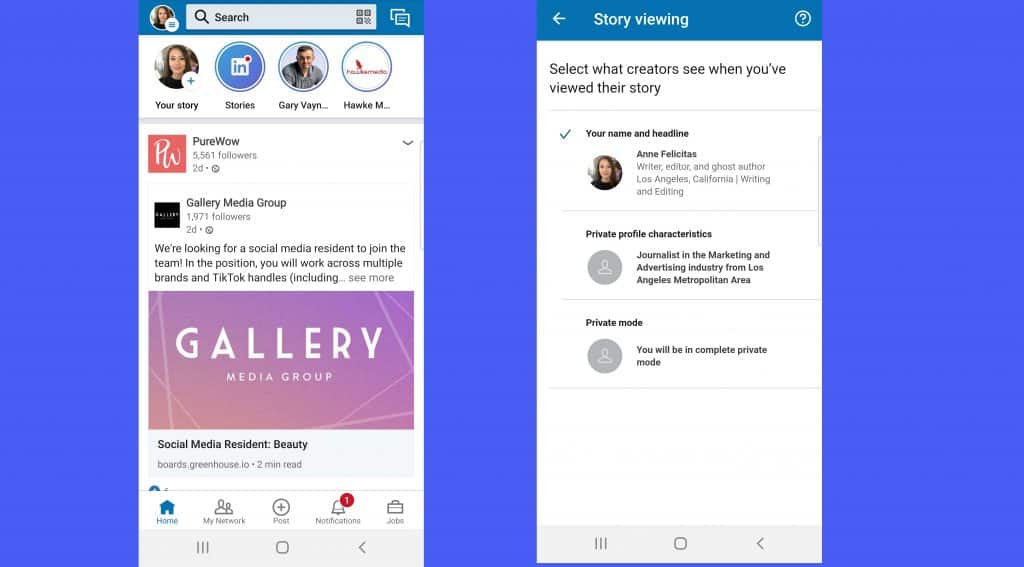 The Stories feature, originated by Snapchat, has been such a hit with users across social media platforms that many companies have appropriated it. Both Facebook and Instagram have their own versions, and even Pinterest is trying it out. The next platform to adopt Stories may come as a surprise: LinkedIn. 
What are LinkedIn Stories?
LinkedIn Stories are a dynamic and ephemeral form of content on the LinkedIn platform.
Much like similar features on other social media platforms, LinkedIn Stories allow users to share short-lived updates in the form of text, photos, or videos that disappear after 24 hours. These Stories provide professionals with a more casual and engaging way to showcase insights, moments, and experiences from their work lives.
Through LinkedIn Stories, users can offer a behind-the-scenes look at their professional journey, share industry tips, celebrate milestones, and interact with their network in a more immediate and authentic manner. 
LinkedIn Stories appears on top of the app, right under the search bar.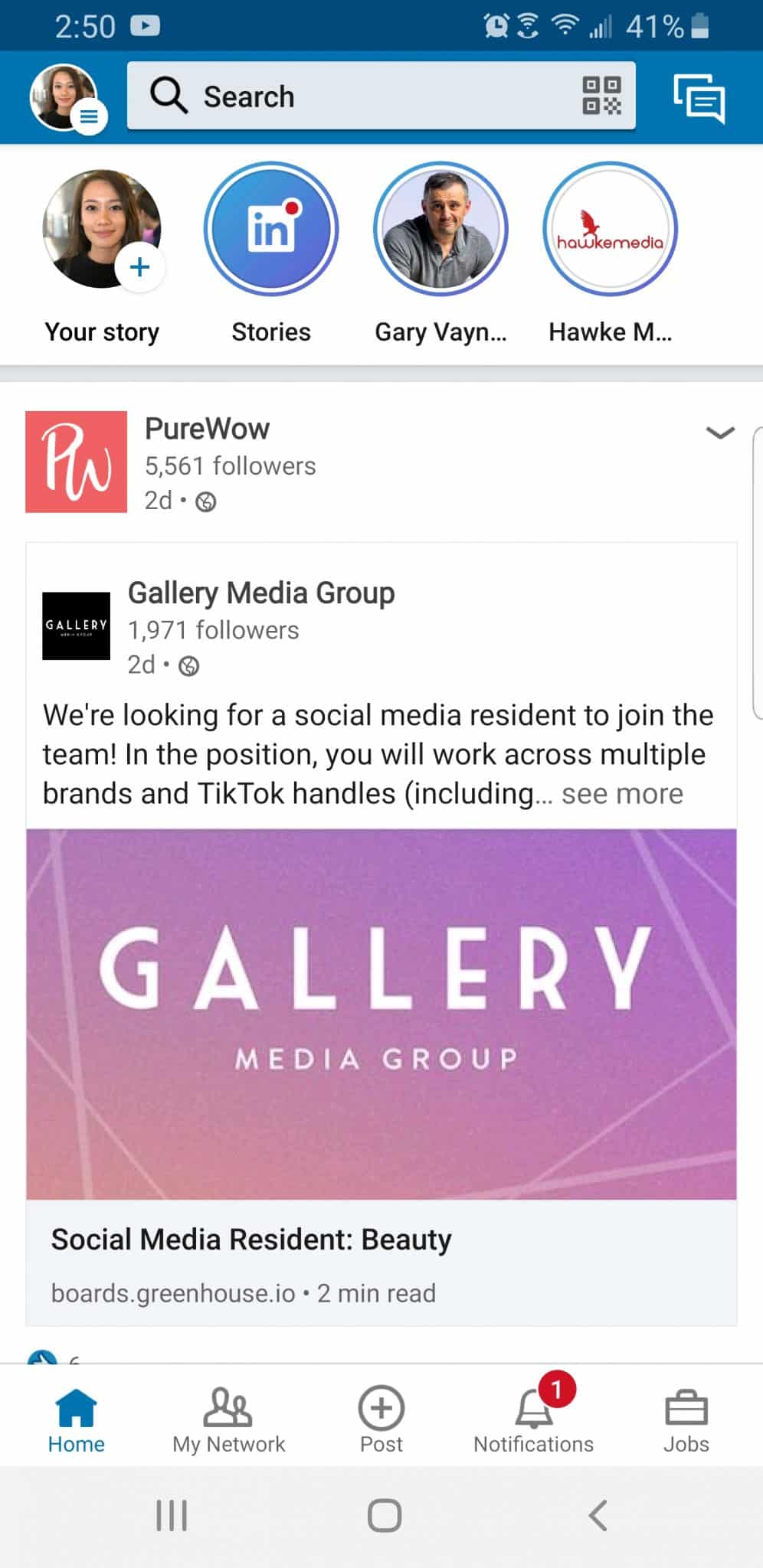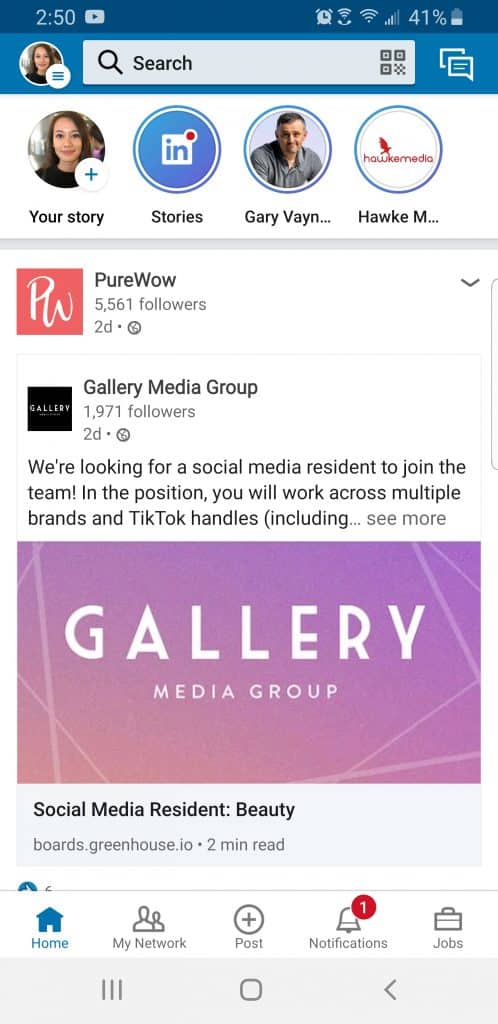 Unlike many of the other platforms with this feature, LinkedIn has a capability that is attractive to users: an option to view anonymously. 
By default, views in LinkedIn Stories are visible to the person posting the Story, but users do have the option to change their visibility by going to their settings and clicking the "Visibility" section.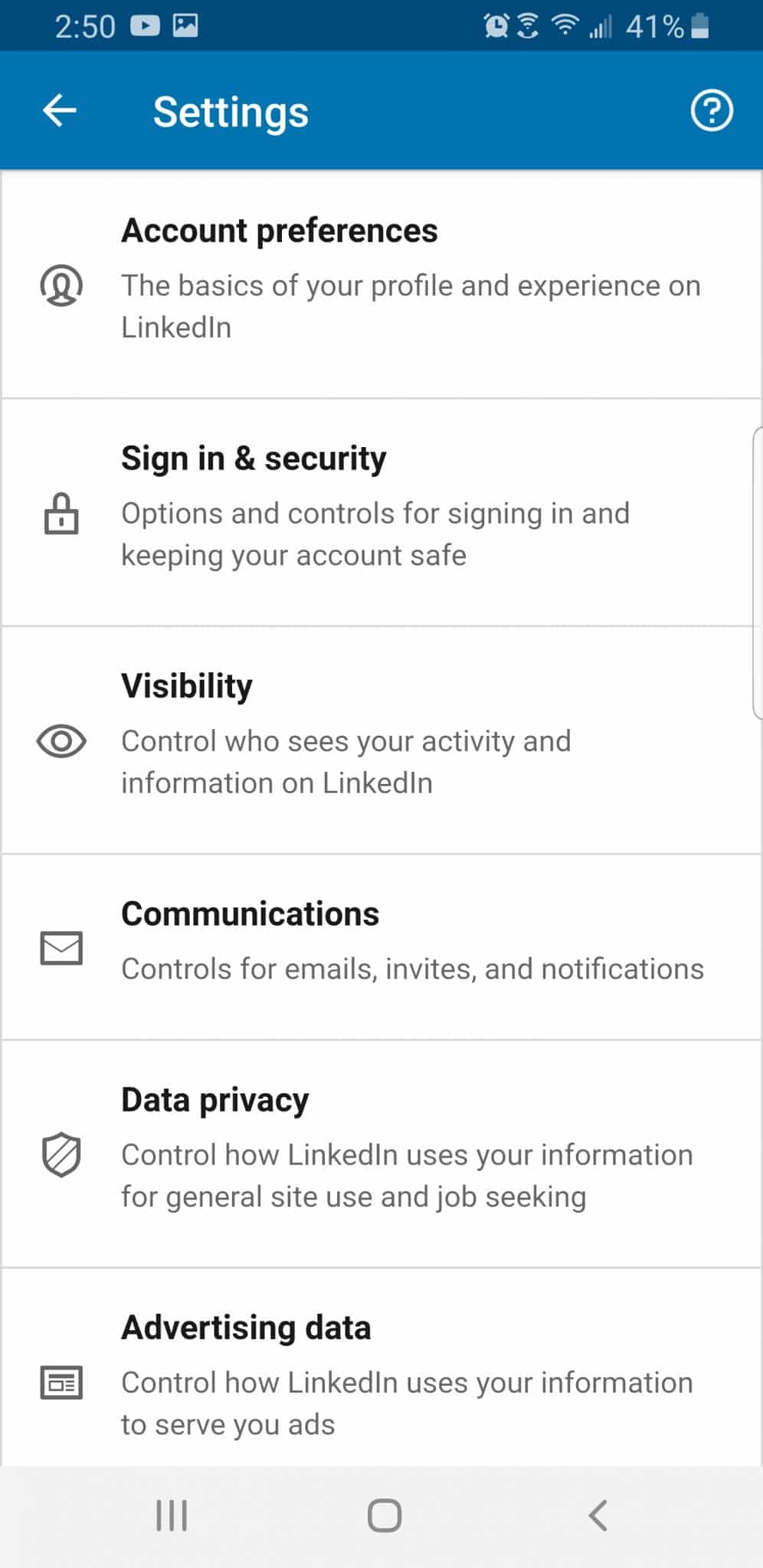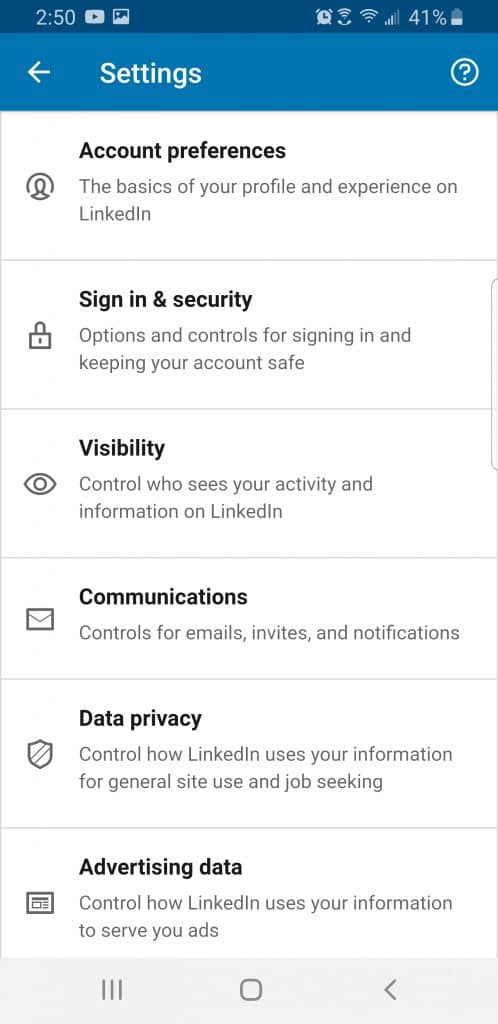 From there, they can click "Story viewing options" and choose how they would like to appear. Users can choose to show their profile picture, full name, and headline; their profile characteristics only, or they can also choose to appear in complete private mode.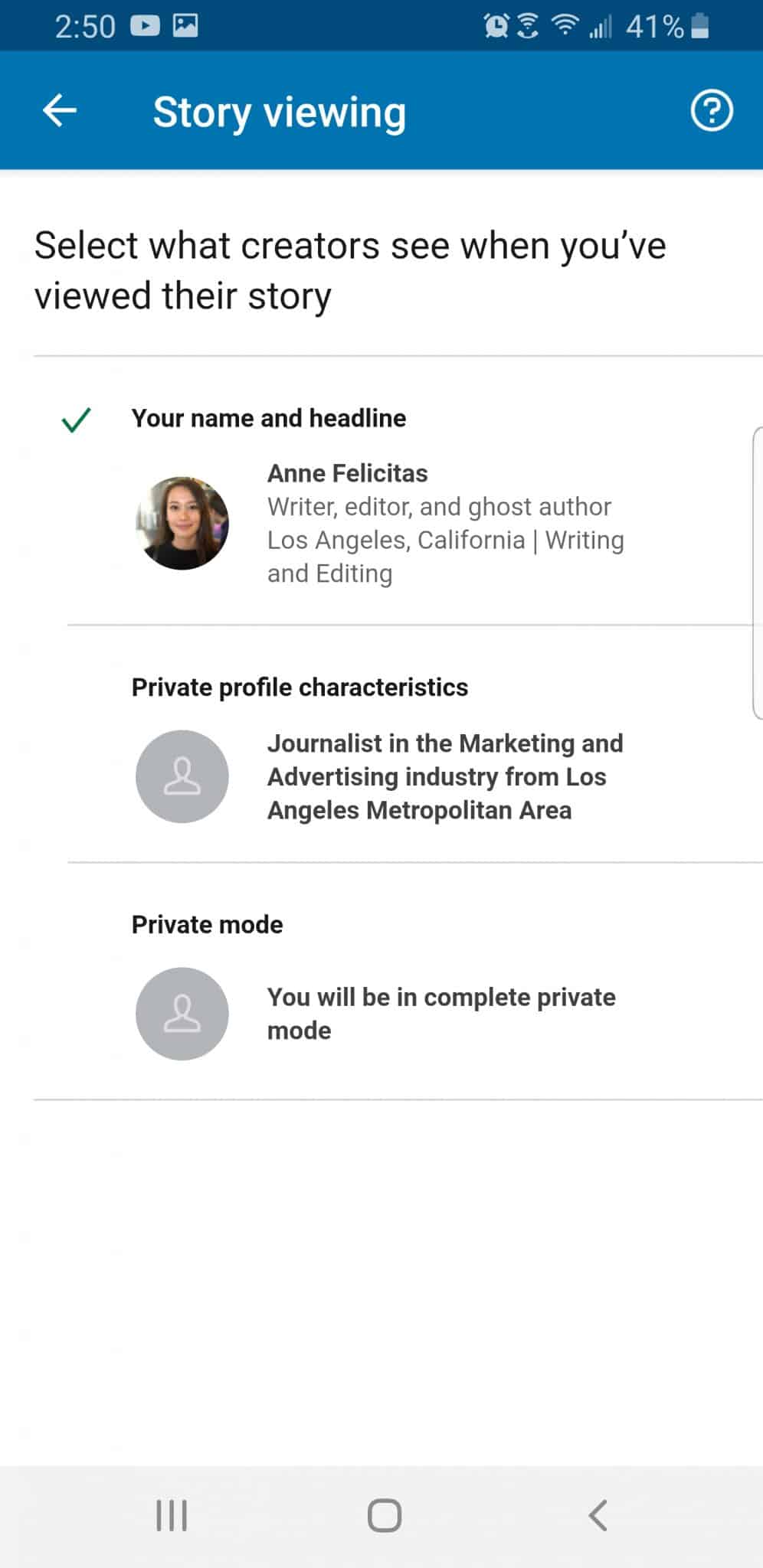 Benefits of Anonymous Story Viewing
The ability to view Stories anonymously offers a multitude of benefits that align with the evolving nature of online interactions.
Exploration Without Constraints
Anonymous viewing liberates users from the fear of leaving a trace. It enables individuals to explore content freely, discover new connections, and absorb knowledge without the hesitation of being noticed.
A Low-Pressure Environment
By allowing anonymous viewing, LinkedIn creates an environment where users can engage at their own pace and comfort level. This approach encourages genuine interactions and fosters a more relaxed networking experience.
Encouraging Diversity of Engagement
With the removal of the visibility barrier, users are more likely to engage with a broader range of content. This includes Stories they might have skipped or avoided due to concerns about visibility.
Respecting Boundaries
Anonymous viewing respects the boundaries of both content creators and viewers. It acknowledges that not all interactions need to be reciprocated, providing a space for users to appreciate content without feeling obligated to connect.
Balancing Professional and Personal
LinkedIn Stories often offer a blend of professional insights and personal anecdotes. Anonymous viewing allows users to strike a balance between these two facets, engaging with content that resonates with their professional interests while maintaining personal privacy.
Anonymous Viewing: A Shift Towards User Privacy
LinkedIn has taken a significant step towards enhancing user privacy with the introduction of anonymous viewing for Stories. This feature empowers users to explore Stories without revealing their identity to the story creator. In a world where online presence can be both empowering and overwhelming, this option offers a safe space for users to engage with content without the pressure of their actions being seen or acknowledged.
Balancing Privacy and Networking: LinkedIn's Approach
LinkedIn has always championed the professional aspect of networking while valuing user privacy. The introduction of anonymous viewing aligns seamlessly with this approach. It acknowledges that networking can take various forms, and each user should have the flexibility to choose their level of engagement.
By providing options that respect privacy, LinkedIn ensures that the platform remains an inclusive space for professionals to connect and collaborate.
User Reactions: An Insightful Perspective
Since the introduction of anonymous viewing, user reactions have been diverse and insightful. Many have welcomed the feature as a step in the right direction, emphasizing the importance of creating a comfortable space for authentic interactions.
Users have expressed their eagerness to engage more freely, share their own Stories, and explore the content of others without any hesitations.
Conclusion
The addition of anonymous viewing to LinkedIn Stories brings a fresh way of connecting on the platform. By letting users explore content privately, LinkedIn increases privacy and supports genuine interactions. This creates a more welcoming space for networking.
As professionals adapt to the online world, this feature helps balance personal limits with career progress, enhancing the bonds within LinkedIn's diverse community.
FAQs
What does it mean to view Stories anonymously on LinkedIn?
Viewing Stories anonymously on LinkedIn allows you to explore Stories without revealing your identity to the creator. Your name and profile picture remain hidden, providing a discreet way to engage with content.
Why would I want to view Stories anonymously?
Viewing Stories anonymously enables you to engage with content without leaving a visible trace. This can be useful if you want to explore content privately, without the pressure of your actions being connected to your profile.
How do I enable anonymous viewing for Stories on LinkedIn?
To view Stories anonymously on LinkedIn, simply select the "View Anonymously" option when viewing a Story. This option ensures that your identity remains hidden from the creator of the Story.
Can the creator of the Story see that I've viewed it anonymously?
No, when you view a Story anonymously, your name and profile picture are not visible to the creator. Your viewing remains private, allowing you to engage with the content discreetly.
Does the ability to view Stories anonymously apply to all LinkedIn users?
Yes, the feature to view Stories anonymously is available to all LinkedIn users. It offers a way for everyone to engage with Stories in a more private and relaxed manner, regardless of their account type or membership level.
Will other platforms adopt anonymous viewing to remain competitive against LinkedIn? Many users probably hope so. 
By Anne Felicitas