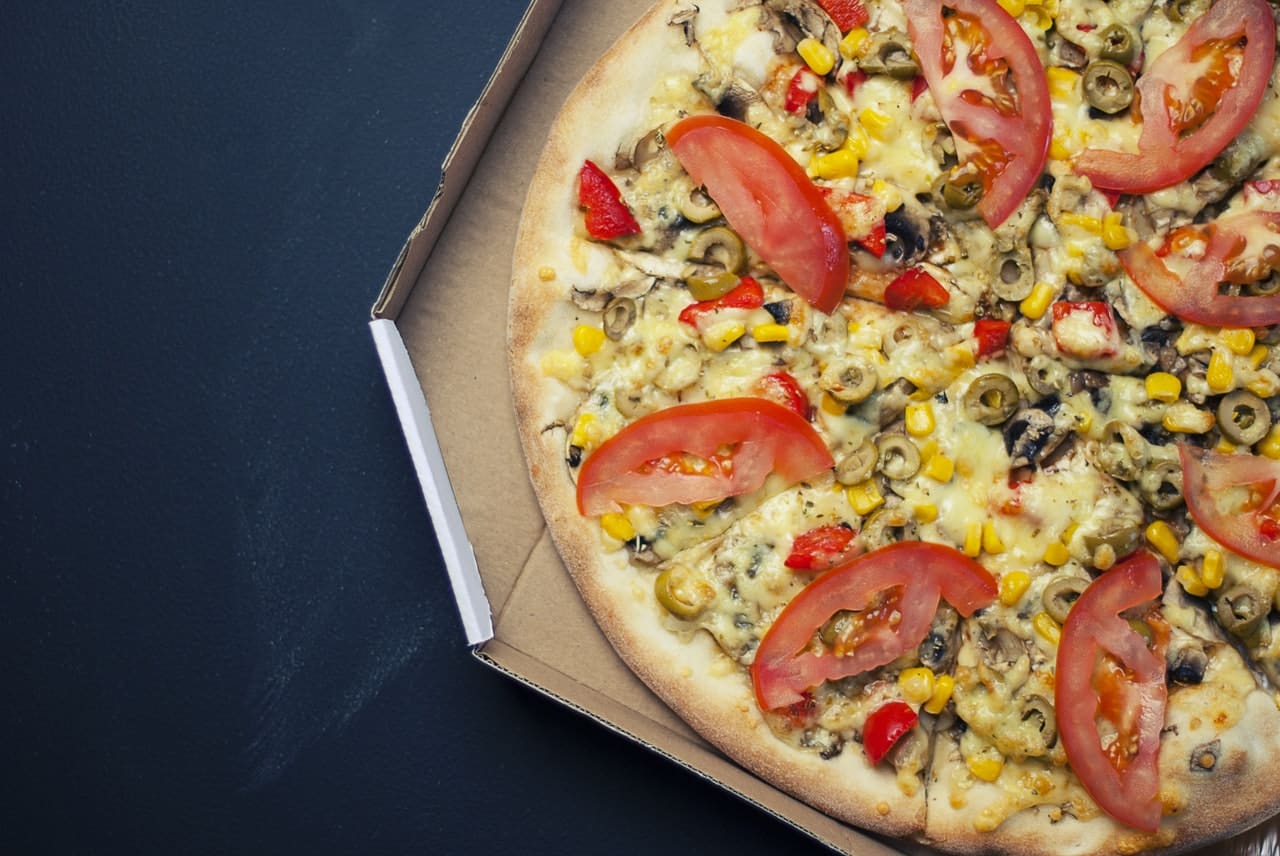 Ordering food over the phone is rapidly becoming a thing of the past, as people rely more on chats and texts to communicate. Restaurants, sighting that shift, now offer easy ways to purchase online, through apps such as Grubhub, Postmates, and Uber Eats. If certain restaurants aren't listed on food-ordering apps, they likely have features in their websites that allow customers to purchase their meals online.
While apps such as Grubhub and Postmates come to mind when considering food delivery, there's another app that uncharacteristically offers the same services: Facebook. From both the desktop and mobile versions, users can visit a restaurant's page or Messenger to order highlighting the importance of FB advertising.
When food ordering first rolled out to the platform, Facebook partnered with popular chains such as Papa John's, Five Guys, Jack in the Box, and Panera to offer users more food choices in one place.
"People already go to Facebook to figure out what to eat by reading about nearby restaurants and seeing what their friends say about them," Facebook said in a Newsroom post announcing the feature. "So, we're making it even easier."
Users can only order food from local restaurants that have the "Start Order" button on their Facebook pages. When users click that button, they will then be directed either to the restaurant's ordering page on its website or a third-party online food ordering service. The "Start Order" button is visible on both desktop and mobile devices.
Most third-party online food ordering services ask users to create an account to streamline the ordering process. If users are ordering through a service for which they haven't yet set up an account, they can easily sign up with their Facebook account without exiting the app.
According to Forbes, Facebook had been testing the food delivery service in 2016, rolling it out first only to restaurants that used Delivery.com or Slice. The network then rolled the feature out to all US users.
To order food on Facebook, users need only to visit a restaurant's page and click the "Start Order" button. This button will let them purchase meals for pickup or delivery. An extended element of the feature allows users to see their Facebook friends' reviews of a restaurant prior to ordering.
Ordering Food from Pages
Previously, to place an order through Facebook, users needed to find the "Order Food" section under the Explore menu. To make this capability possible, Facebook joined forces with EatStreet, Delivery.com, DoorDash, ChowNow, Slice, Zuppler, and Olo, which are popular meal ordering services.
However, Facebook has since removed this menu item. Still, users can find a "Start Order" button on certain restaurant Facebook pages, which will either direct them to the restaurant's food ordering page on its website or a third-party food ordering service.
Here's how to do it:
Step 1: Log into your Facebook account. Search for the restaurant you want to order food from. Select the search result that best matches your search and location to navigate to its Facebook page.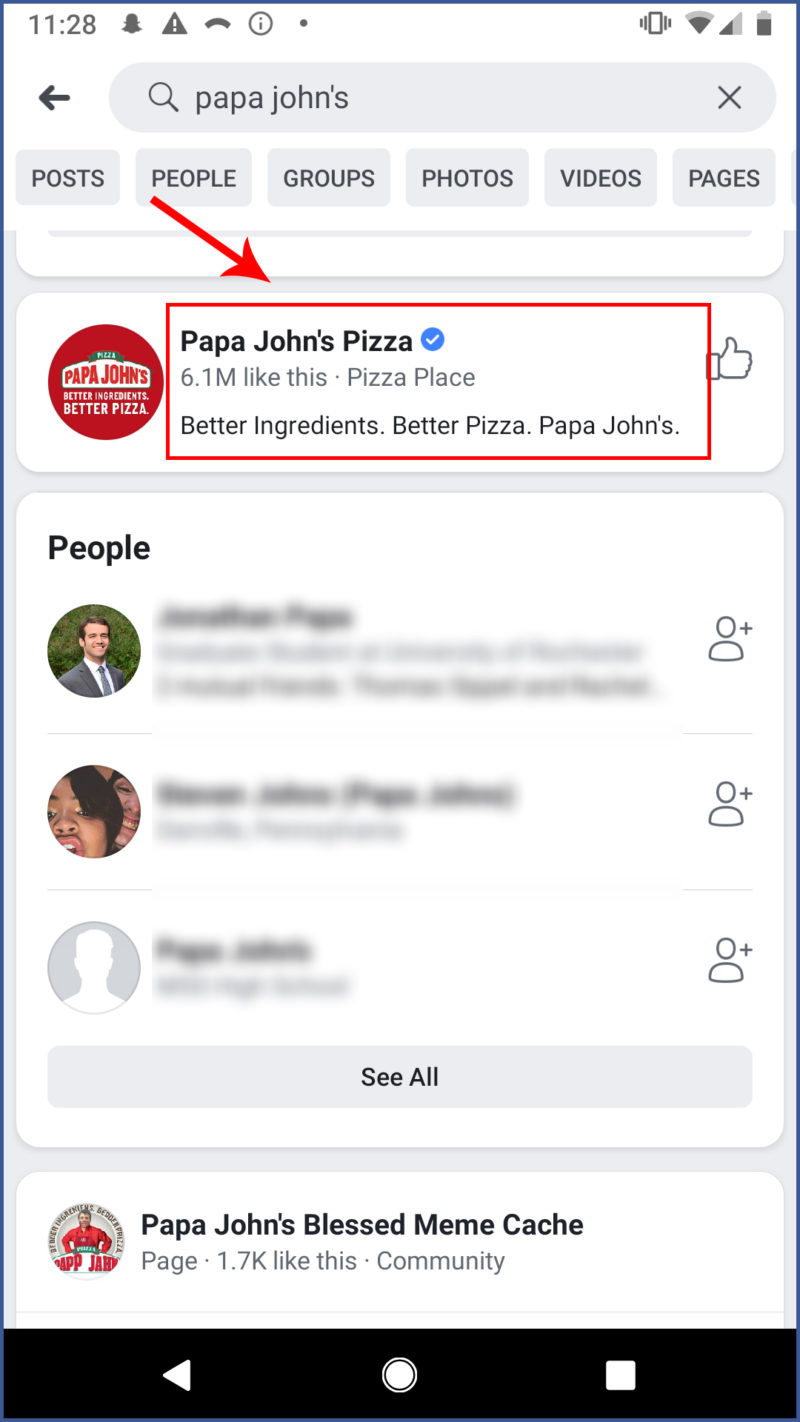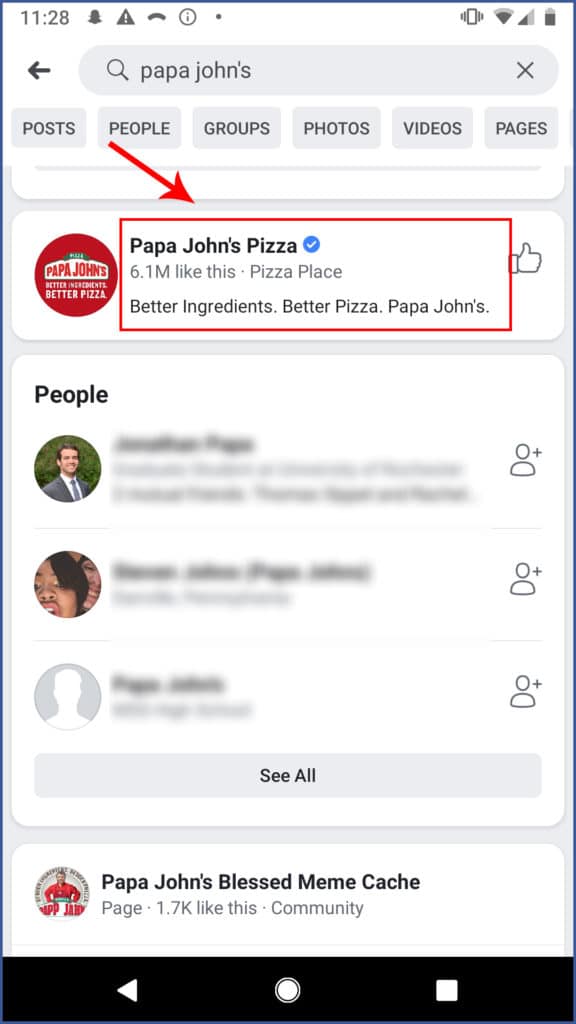 Step 2: On the restaurant's Facebook page, if it has one, select the "Start Order" button located under the page's cover photo.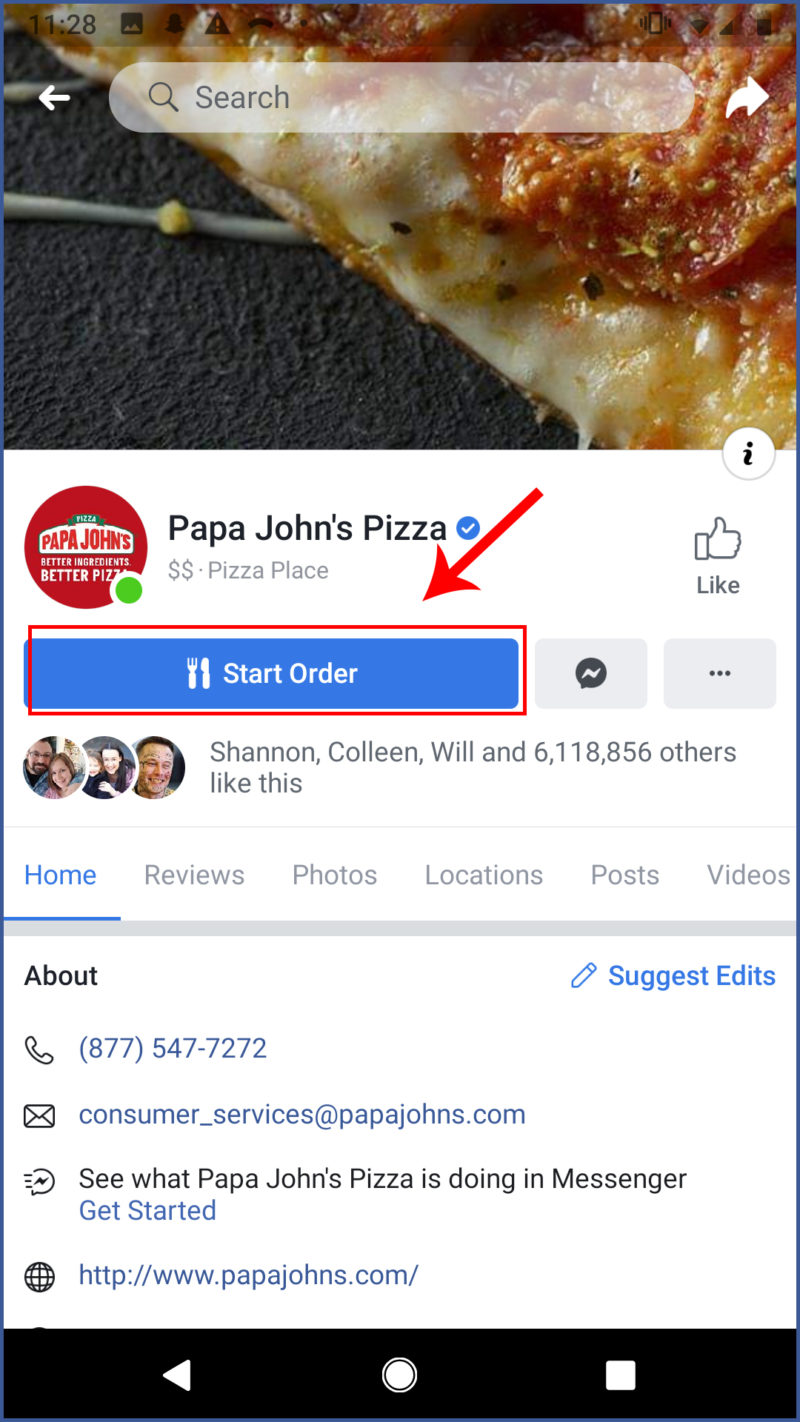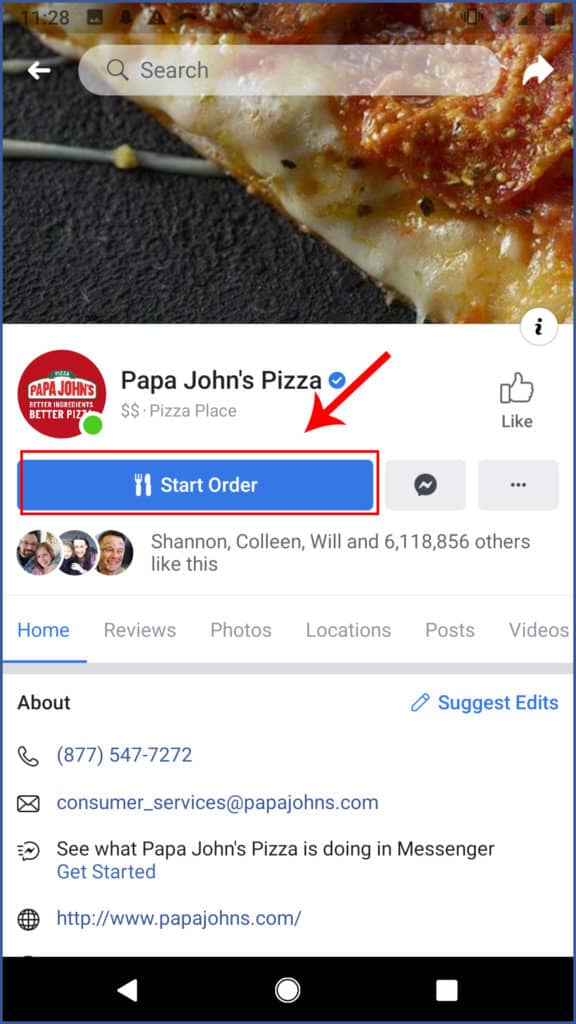 Step 3: You can proceed to order food either through the restaurant's website or a third-party food delivery service.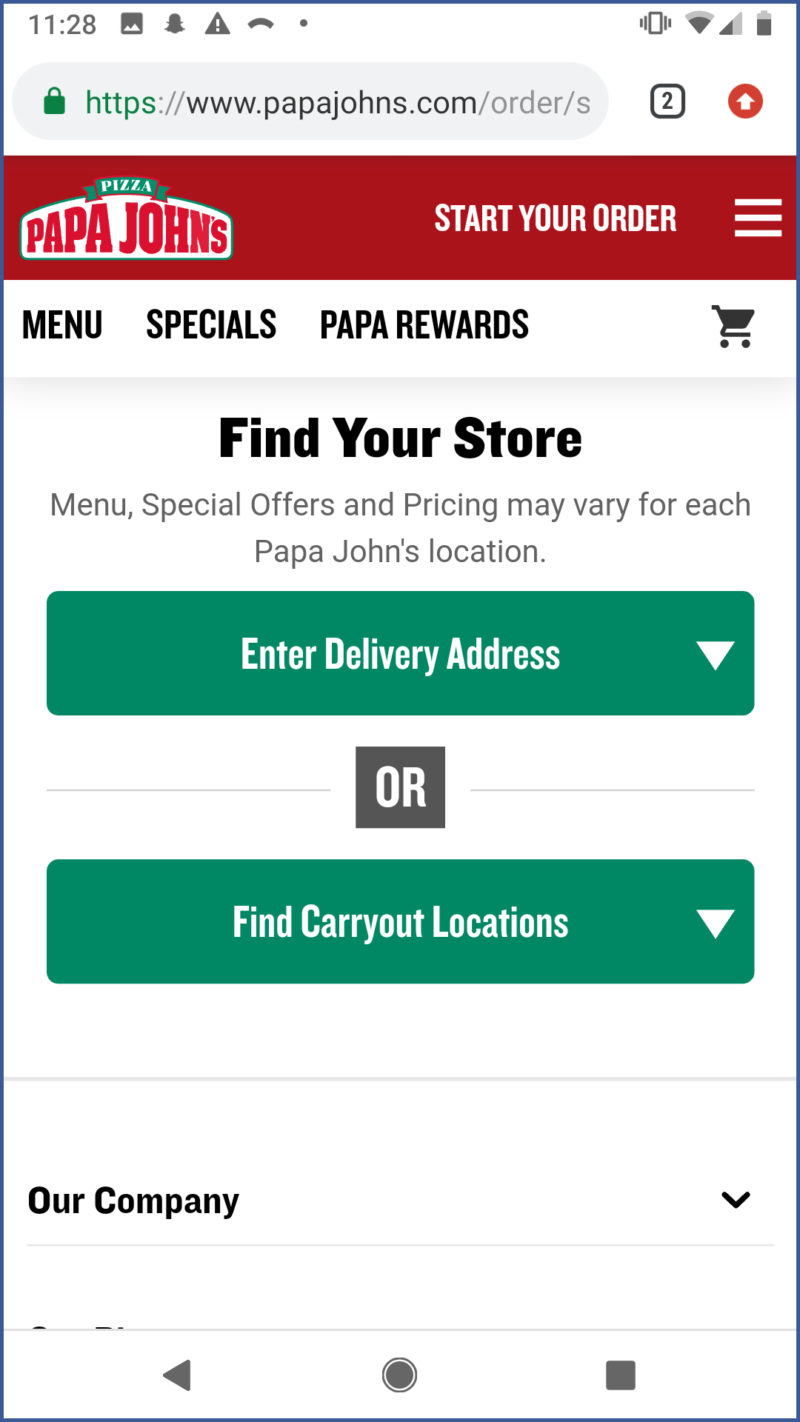 Ordering Food from Messenger
Another option is to order food from Messenger, rather than from a Facebook page. Food-ordering services from Messenger is made possible by chatbots, which Facebook began experimenting with back in 2016. There are thousands of chat bots on Facebook, including businesses such as 1-800 Flowers, Forever 21, and Domino's. To access these bots, simply type the name of the business you're seeking on Facebook Messenger's search engine. A chat bot will give you an option to place an order. Here are the steps.
Step 1: Search for the restaurant on Messenger's search engine then click the restaurant from which you want to order your food.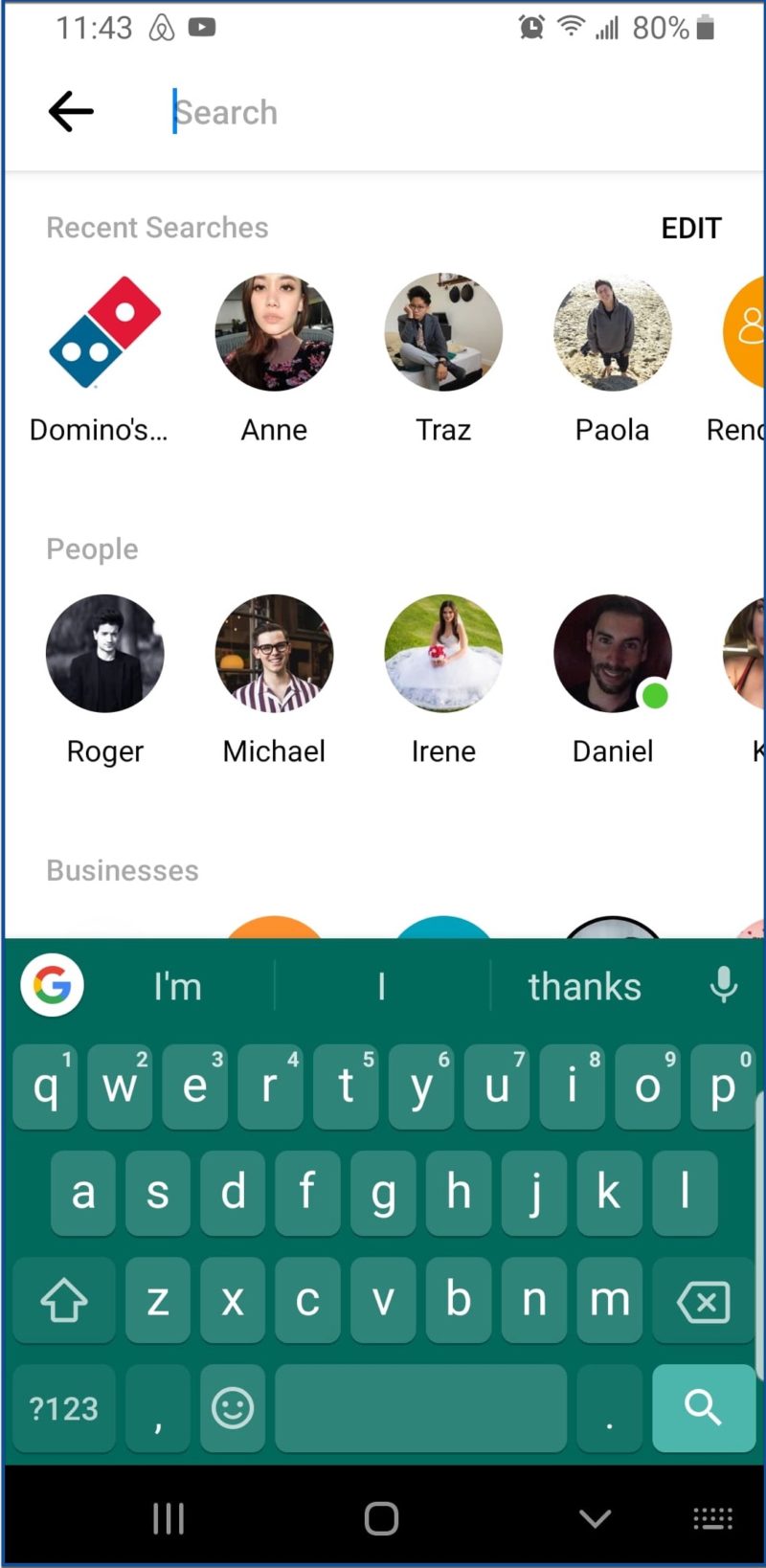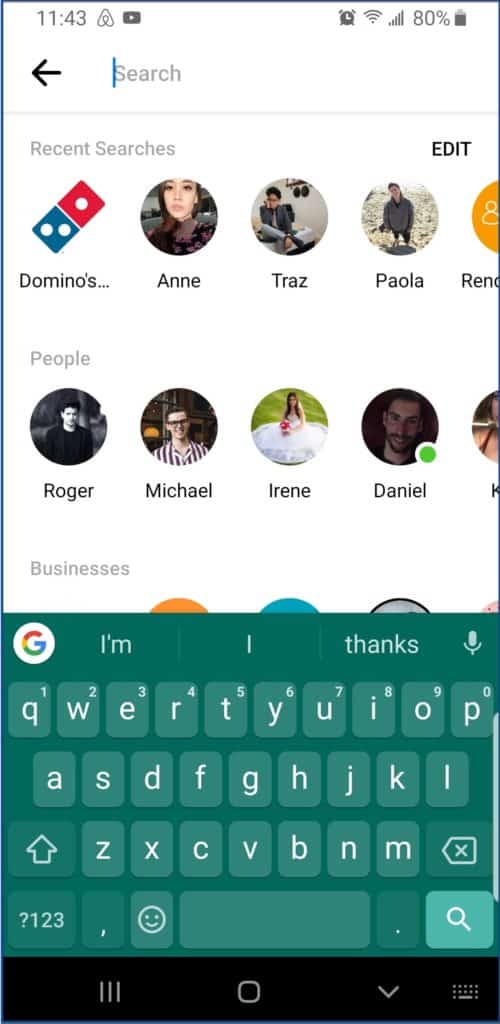 Step 2: Click or type "Get Started."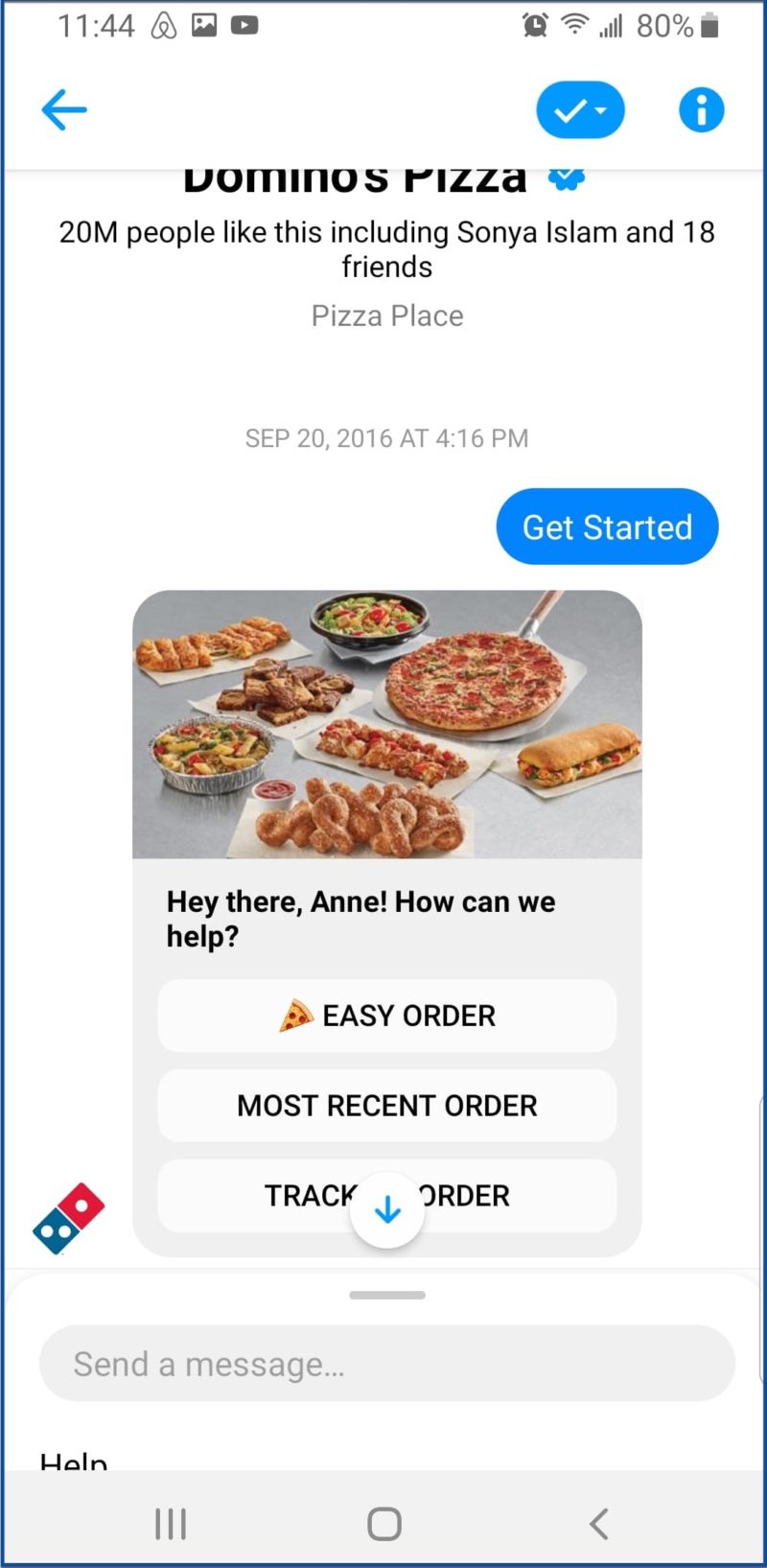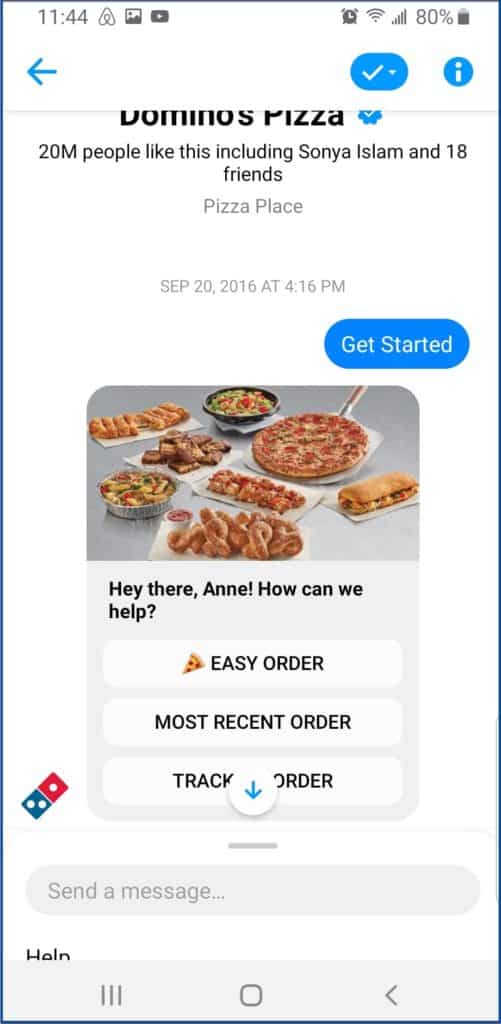 Step 3: Click "Order" from the list of options.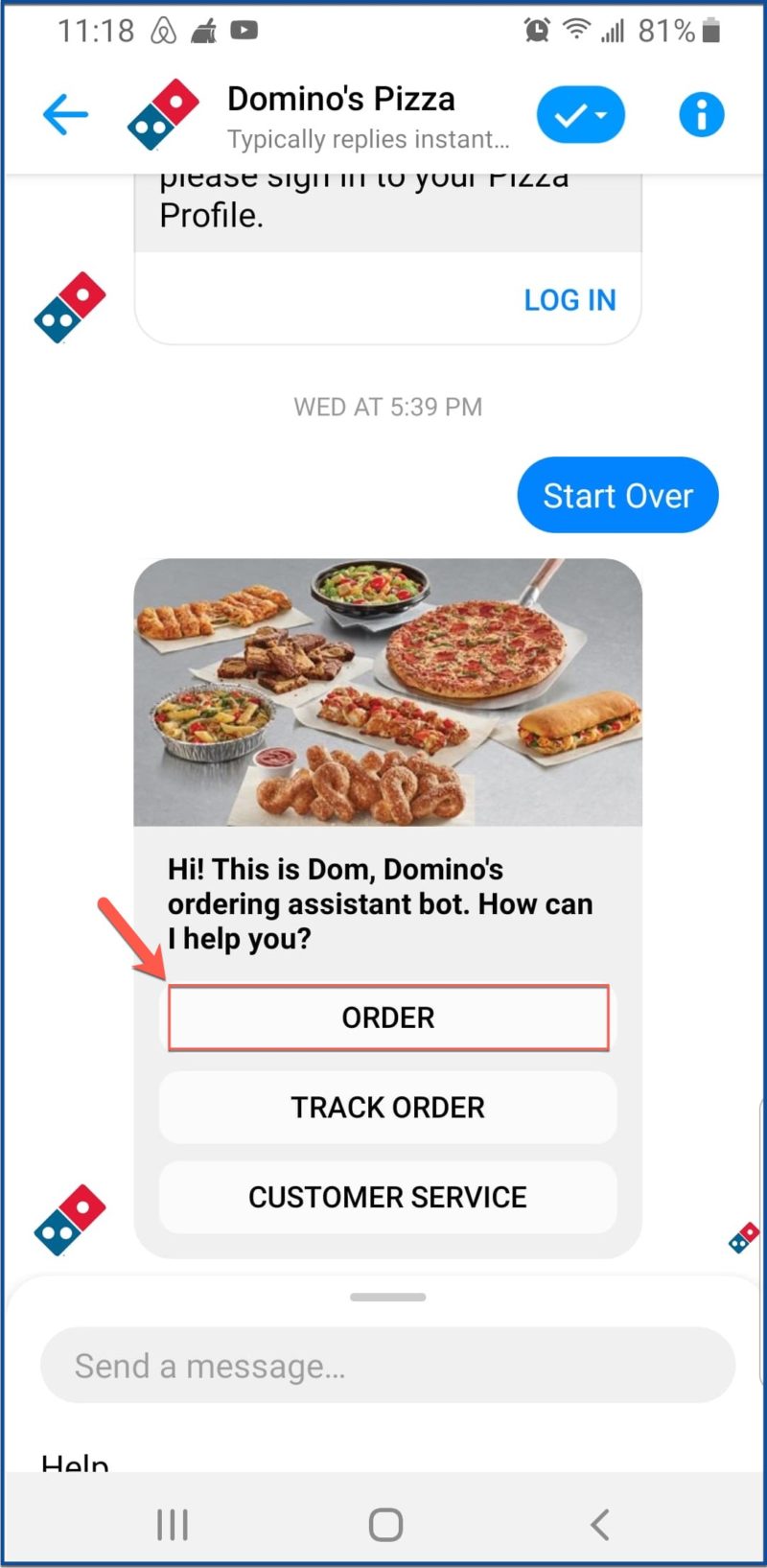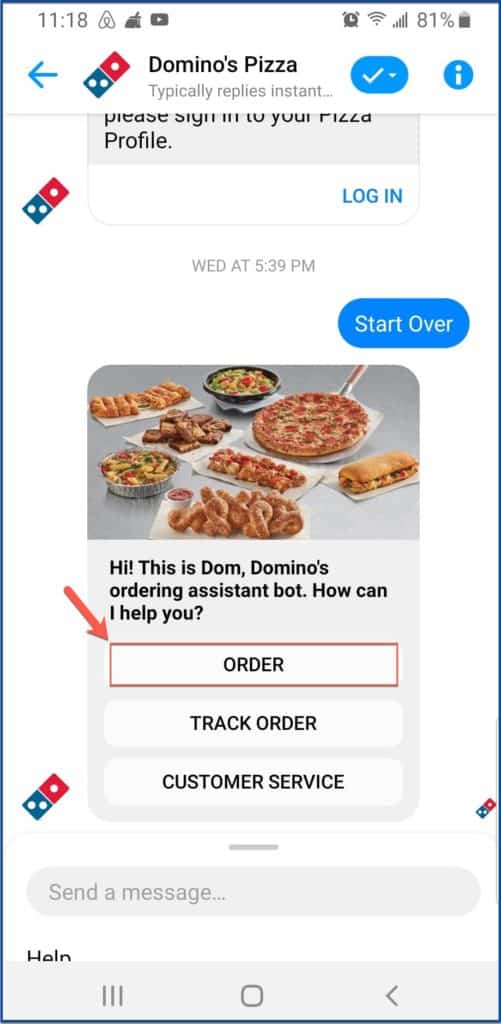 All your purchases stay within Messenger. You will not be redirected to a web browser.
What This Means for the Restaurant Business
Restaurants will benefit significantly from the food delivery Facebook feature. There will now be a new demographic for business exposure: customers ordering through Facebook. And, since the feature is exceptionally convenient and practical, there will likely be an increased volume of orders for pickup and delivery placed online.
If the food delivery service grows in popularity, other social media sites might follow Facebook's lead and add similar features. It will come as no surprise if Snapchat eventually adds a food ordering capability to its app. And Instagram will certainly add a similar feature if it proves successful on Facebook, since Facebook is Instagram's parent company.
Ultimately, the future of food delivery may shift primarily to social media. There is already a large number of restaurants that allow customers to order food online through their websites. But social media food delivery makes the ordering process even more seamless, allowing users to easily order food with minimal interruption to their social networking activity.
However, ordering food through Facebook doesn't appear to be picking up momentum just quite yet. The disappearance of the "Order Food" section from the Explore menu indicates that users must not have been using it very much. But that's not to say ordering food through social media doesn't have growth potential. It may just be that users simply haven't picked up on it yet, or they aren't quite ready to trust its accuracy. However, just as online shopping is now more prominent than ever, once more users start trying and trusting it, ordering food on Facebook (and possibly other social media sites) could eventually become the norm.
Originally, the Order Food feature in the Explore menu was fully functional in the US for both Android and iOS devices, as well as for the desktop version of Facebook. Although the option is no longer located there, users can still navigate to a business's Facebook page to place an order on any device.
Phone orders slowly coming out of vogue is a relief to many, to the people who are too shy or anxious to speak to strangers on the phone, to those who are too busy to pick up their phones and dial. With this new chat bot's arrival, introverts who hate talking on the phone will undoubtedly be singing praises.