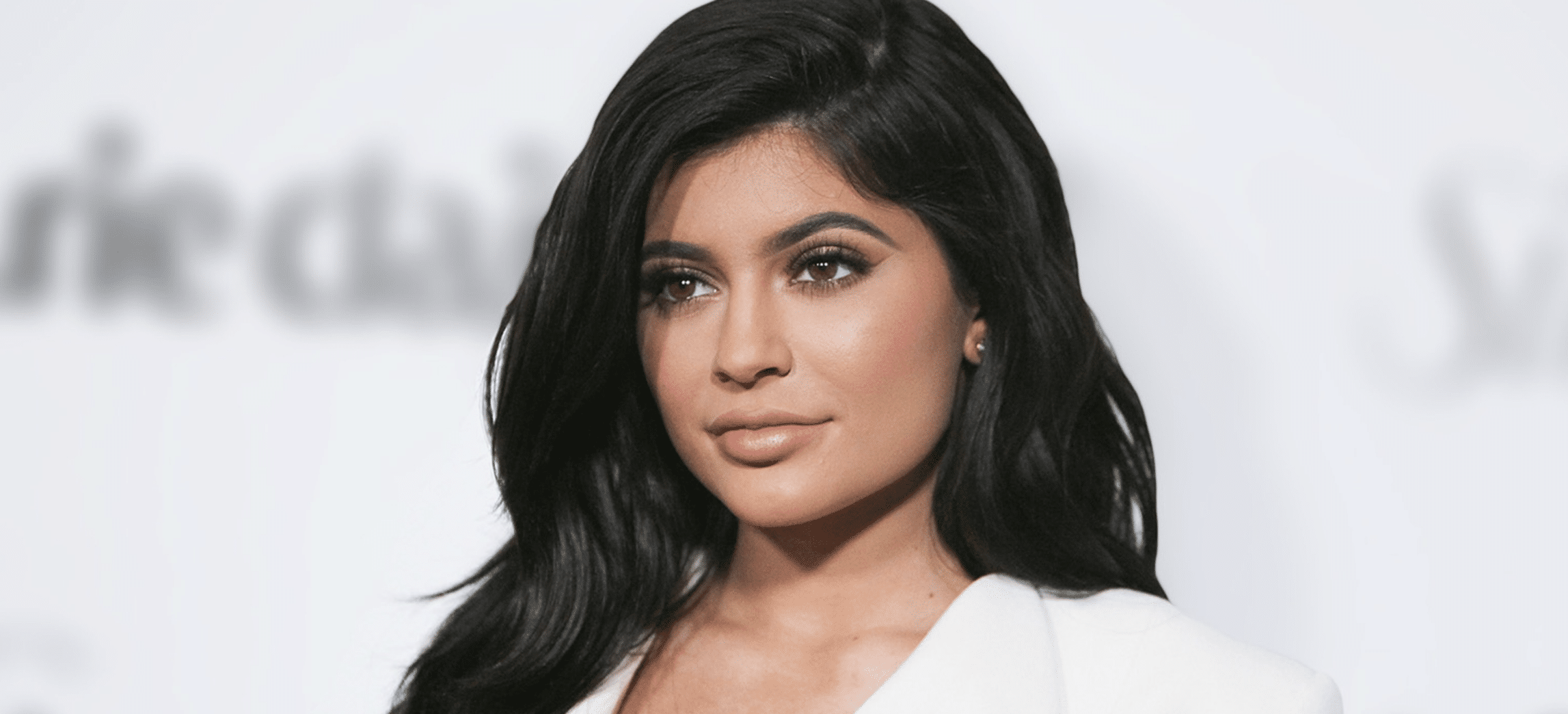 There's no escaping the Kardashian name. You either can't stand it or can't get enough of it. In either case, the name is a dominant presence across magazine covers, news headlines, and social media. The world is always keeping up with the Kardashians in one way or another. We especially see them in our Facebook, Instagram, Twitter, and Snapchat Discover.
How does the Kardashian name impact the click-through-rate (CTR) of Facebook posts? To answer this question, Keywee gathered data from more than 500 publishers worldwide, examining Facebook posts from 2017 that incorporated at least one name from the Kardashian family. As a refresher, Kardashian family members include:
Looking at posts mentioning one of the Kardashians, either in the headline or in the text, Keywee (unsurprisingly) discovered high performance for reach and engagement.
Posts, Impressions, and Clicks
The total number of Kardashian-reference posts in 2017, according to Keywee, only made up 0.42 percent of all posts (which simply means not many publishers were mentioning Kardashians). However, one percent of all impressions (the number of times the post was displayed in feeds) and two percent of all clicks came from these posts. In other words, Kardashian-reference posts reached more users and generated more clicks on the post (engagement). When users see the word "Kardashian," they click.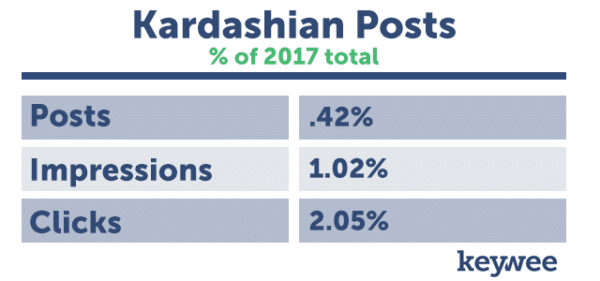 Kardashian CTR
Keywee's data also found that Kardashian posts generated double the CTR of the overall average CTR in 2017. For publishers, that means half the cost per click (CPC). But want to hear something interesting? The results are different for each individual Kardashian. Yes, some Kardashian family members are more popular than others. To determine the popularity scale, Keywee first analyzed the number of articles and posts per Kardashian.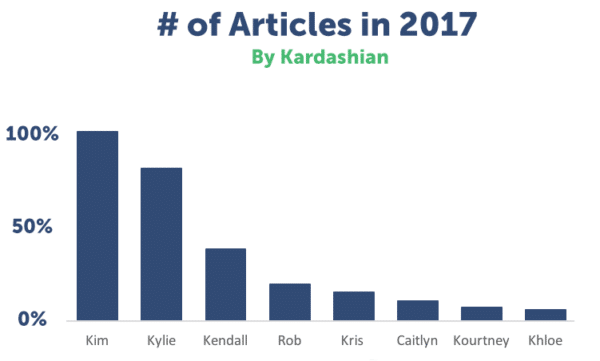 Kim and Kylie Kardashian, surprising to no one, were notably more popular than the others, although Kendall is not drastically far behind. Some posts went big by mentioning both Kim and Kylie.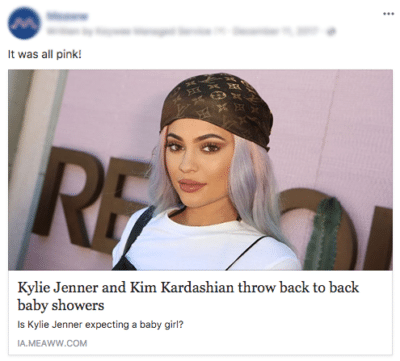 It's also worth noting that Kim, Kylie, and Kendall have the most active social media accounts in the family. Keywee says they have the highest post reach in the family as well. Out of all the posts, the one that mentioned Kylie had the highest CTR.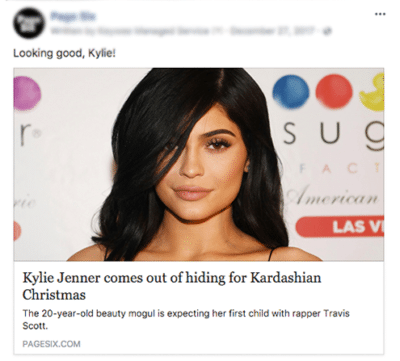 However, having high CTRs does not make her posts the most reliable if the CTR range is large, like Kylie's. In contrast, Kim's CTR range is smaller, making her posts more reliable for CTR. Kourtney too, although having fewer post mentions overall, is considered more reliable because her median CTR was the highest at 17.1 percent.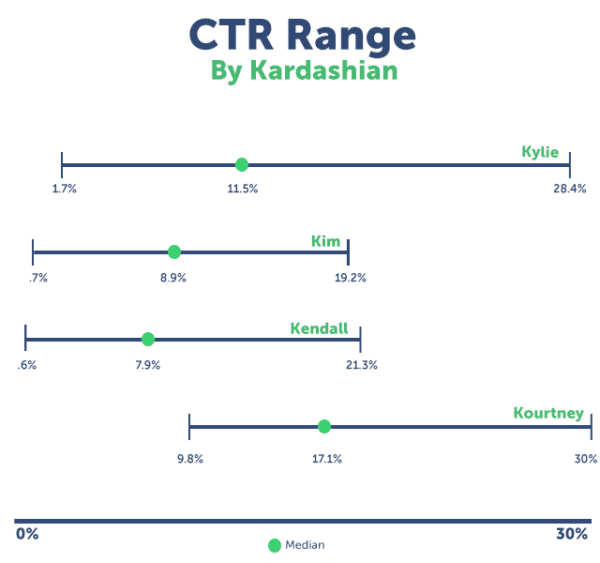 If you're a publisher that generates content where the name Kardashian is relevant to your audience, then super! These findings give you an idea of what your audience may want.
However, if Kardashian isn't relevant to your business or brand, don't try to squeeze it into your strategy: you can't force something to relevance only because it's relevant for another publisher's campaign. But if you can find creative ways to incorporate the Kardashian name into your posts, don't be afraid to do so. As this study showed, almost everyone on Facebook wants to keep up with the Kardashians.