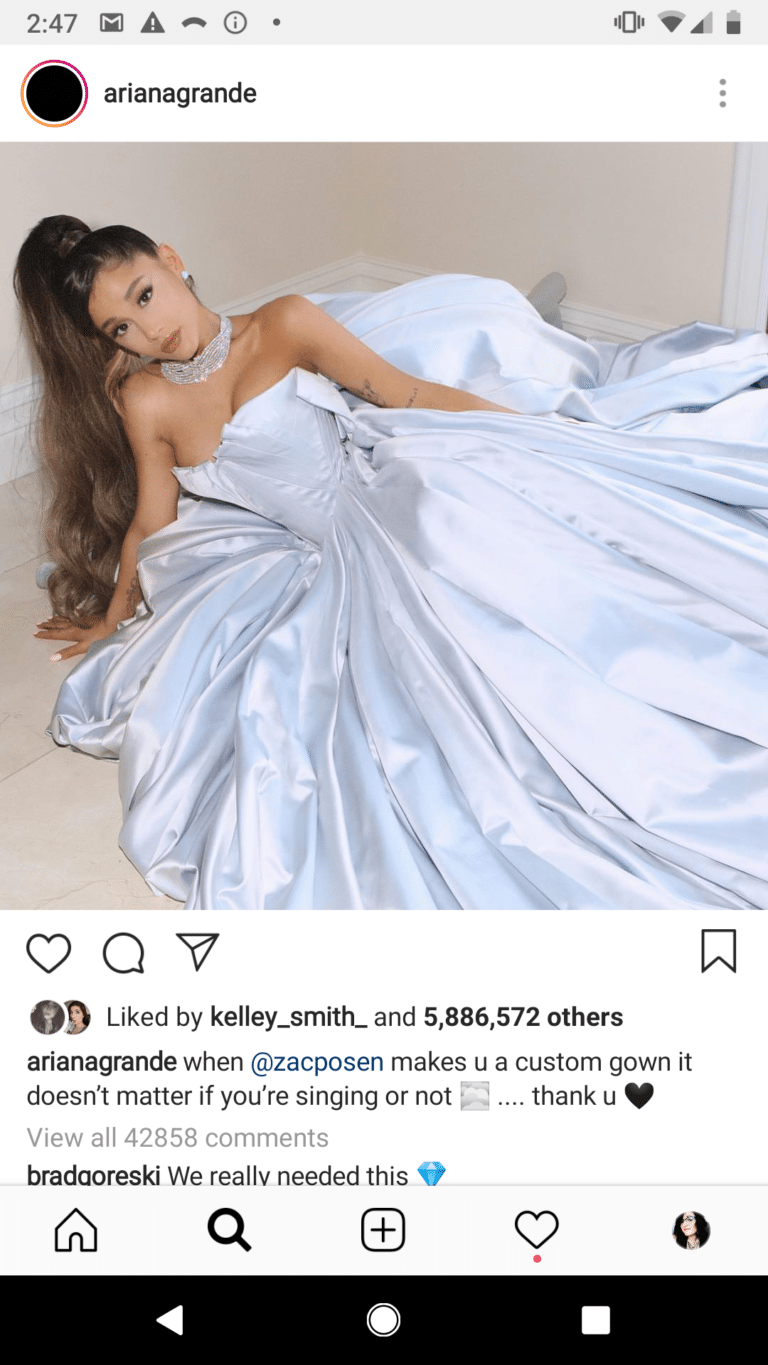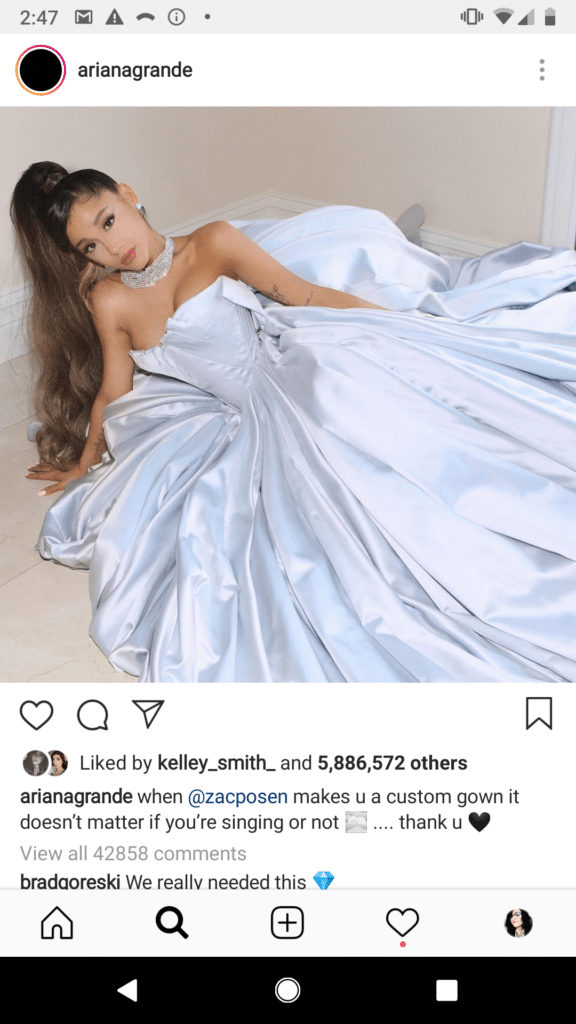 Ariana Grande has one less problem because she's not worrying about her Instagram following anytime soon. The mega pop star recently achieved the status of most followed woman on Instagram, a title previously held by Selena Gomez. At the time of writing this, Grande has 148 million Instagram followers.
Although Grande isn't the most followed user overall, a title held by soccer player Cristiano Ronaldo, who has more than 155 million followers, we can learn a lot about achieving Instagram success from her. So how does she do it?
Roberto Quinn, president and founder of Quinn Social Media Management, shared his insight with AdvertiseMint on how Grande achieved so many followers. Quinn says the answer is actually quite simple.
"One of the most frequently asked questions I receive from clients and potential clients is 'how do I get to X amount of followers?'" Quinn shared. "My response is always the same: if your goal is getting followers, then you'll always be unhappy."
So what is the best way to achieve a successful Instagram following? According to Quinn, we may just be asking the wrong question.
"Instead, focus on the question 'how can I create more engaging content?'" said Quinn.
Engaging content is unique and encourages Instagram users to like or comment. The more engaging the content, the more users will interact with it and want to stay updated on your latest posts. The result: more followers.
"I've been fortunate enough to thrive in this cut-throat digital industry here in Hollywood because my focus is always on creating uniquely engaging content that resonates with my client's fanbase," said Quinn. "When you focus on creating and sharing quality content, the followers, well, follow! It's the same mentality behind 'If you build it, they will come.'"
For example, Grande's Instagram posts include images and videos of her both performing and behind-the-scenes, each image containing a consistent stylistic quality that matches Grande's overall persona. We see some photoshoot-like images, as well as casual images of Grande using fun face filters. But the artistic look carries over across all media. Additionally, Grande uses the same tone of voice in her captions: brief and casual, like a friend texting status updates to another friend, with a little sass.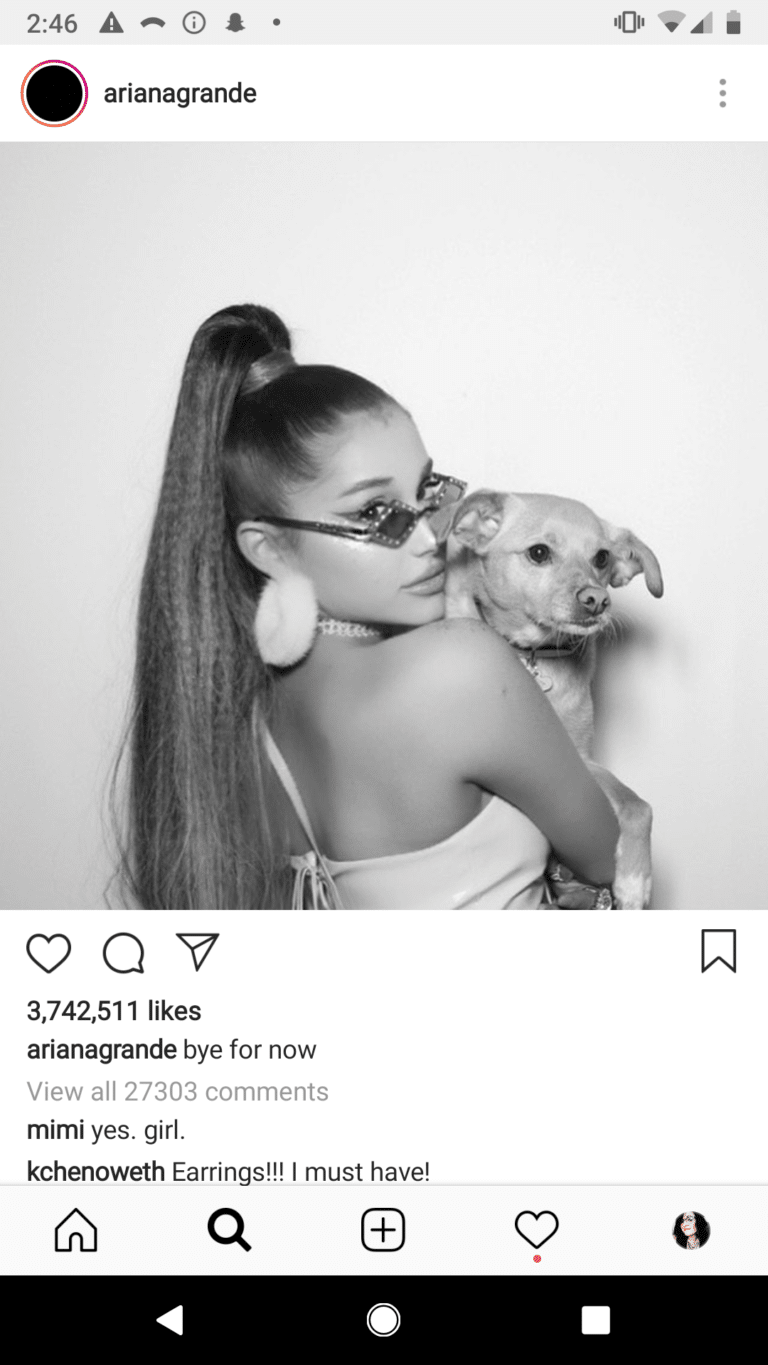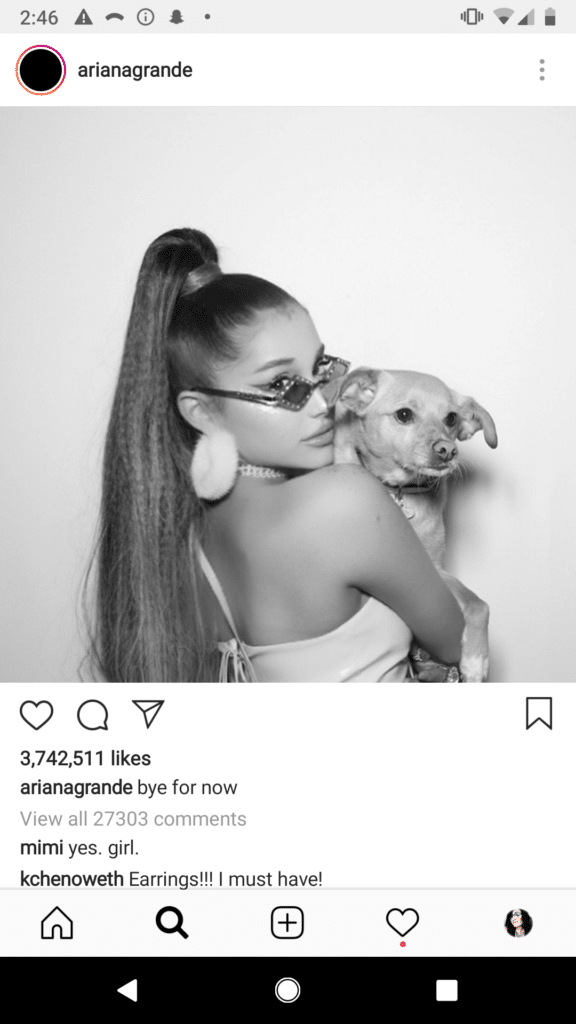 "It's not by chance that Ariana Grande is the most followed woman on Instagram," said Quinn. "At just a glance you can tell her content is consistent, creative, and unique."
If you're hastily posting random content to Instagram just to build a following, it's most likely not going to end well. You will always fall short of your goals. Instead, take Quinn's advice and focus on content quality. Use a consistent tone of voice, post frequently, and use high-quality images and video with an undeviating style that users will recognize as yours. You may not become the most followed person on Instagram, but you may see those numbers start to rack up.
Now that Grande has broken the Instagram record, perhaps it will be thank you, next onto breaking the record on a different social media platform.