Businesses that want more marketing options for their Facebook Stories just got one. Pages can now add call-to-action (CTA) buttons to their Facebook Stories, giving businesses another way to drive action through the social media platform. Facebook ad management services are encouraged to take advantage of this new option. According to SocialMediaToday.com, the new CTA feature was discovered by user Ahmed Ghanem and shared by social media expert Matt Navarra.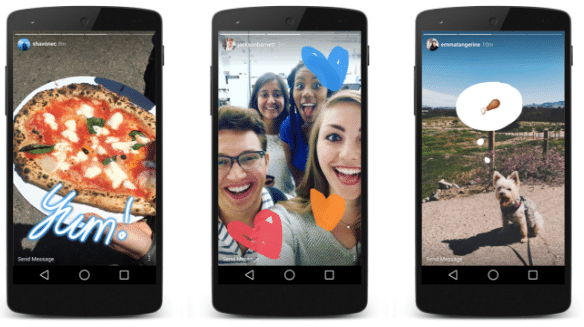 When a business creates a Story for its Facebook page, it will now have the option to add a CTA sticker. CTA sticker suggestions are based on the CTAs the business already has featured on its page. For example, if a business has the CTAs "Shop Now," "Call Now," "Book Now," or "Get Directions" featured on its Facebook page, it can add those as stickers to its Stories. Users can then tap the CTA button to complete the action directly through the Story.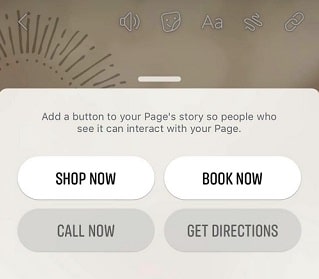 When it comes to the Stories format, Facebook isn't the first platform that jumps to mind. Rather, either Instagram or Snapchat is typically the Stories platform of choice. But Facebook wants businesses and users to make Facebook Stories part of their everyday social media use. When posting an Instagram Story, Facebook even makes the suggestion to also share it to Facebook Stories. This past fall, Facebook rolled out Facebook Stories ads to all advertisers, making even more of a push to the feature.
Instagram already offers a shopping tag feature that allow businesses to sell products directly through Stories. The new CTA feature for Facebook Stories demonstrates Facebook's efforts to mirror the capabilities and benefits advertisers already love about Instagram.
But Facebook Stories isn't quite there yet. According to Social Media Today, combined, Facebook and Messenger Stories previously reported only 300 million daily active users out of a total 3.5 billion users. Additionally, the main Facebook app far exceeds that usage number at 2.27 billion monthly active users.
Will features like the CTA buttons for businesses help boost Facebook Stories usage? Only time will tell.