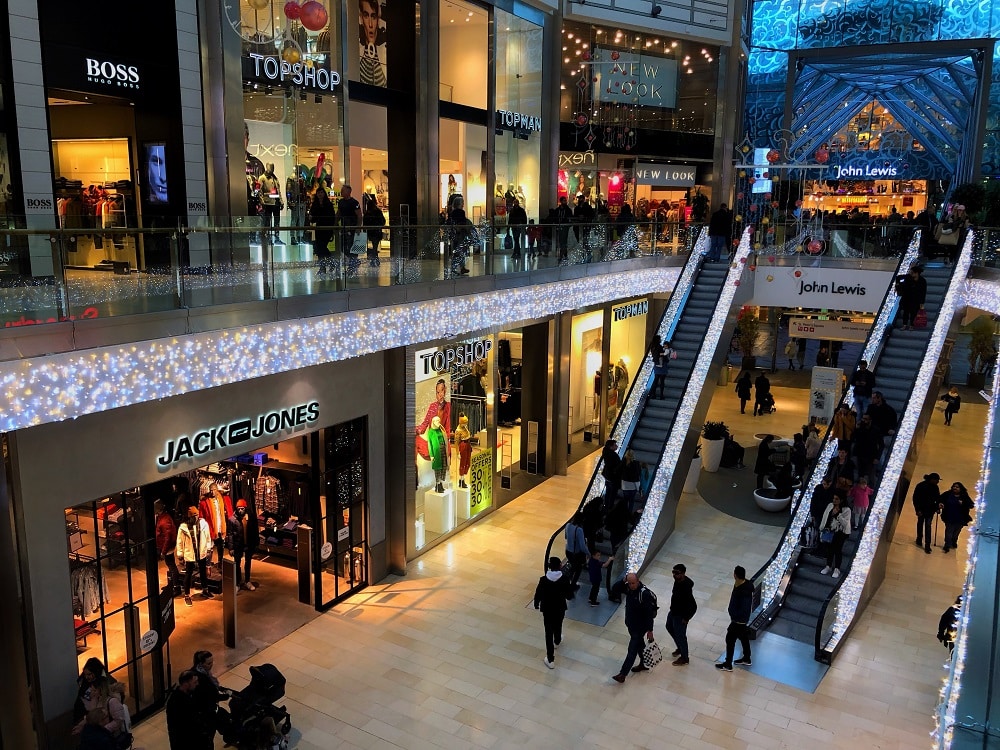 One of the best days of the year for sales is rapidly approaching. Black Friday is viewed by Americans as the first day of shopping for Christmas. Finder reported that last year the average adult spent $483 during the four days from Black Friday to Cyber Monday. Expenditures during the four days totaled more than $90 billion, a huge sum that explains why businesses view that weekend as the day of the year when they get their profit statement "into the black."
6 Digital Marketing Strategies
There are many ways you can take advantage of the Black Friday and Cyber Monday shopping extravaganza. The advice detailed are some of the tried-and-true approaches to keep in mind, with some specific examples to stimulate your imagination.
Create Hourly Discounts and Sales
People flock to stores and online merchants during this time of year because shopping for Christmas early supposedly saves money. Because customers will expect to save money during Black Friday, you need to create sales and discounts, and there are more strategies than you can implement in one weekend. You will be ahead if you think of across-the-board discounts (you want to sell all of your products) with a few super discounts for your best-selling or new products.
One fruitful approach is to create hourly discounts or sales. You will want to publicize these on your heavy-traffic social media accounts, such as Instagram and Facebook. All of your social media assets ought to be working together and co-ordinated on Black Friday.
Entice Loyal Customers
Reaching out to regulars pay long-term dividends. You can get in touch with them by email, offering special discounts using a code or a coupon. You can also promote a pre-sale to create momentum before Black Friday.
Keeping your Facebook Business page tightly linked with your email requires finding an effective email marketing service. (The best-known is MailChimp, but there are others.) Every contact generated by your Facebook and other social media pages should be handled automatically by your email program with a timely, appropriate, effective response. In the run-up to Black Friday and the weekend, consider arranging for email marketing if you don't already have it. Email marketing is a proven promotion channel for sales. The Direct Marketing Association reported in 2018 that for every dollar you spend on email marketing, you are looking at an average return of $32.
Create Gift Guides
You can stimulate the imagination of your customers by creating online gift guides. That will take some early preparation, but gift guides address one of the nagging dilemmas of shoppers: What can I buy? What would my partner like? Gift guides can take the form of lists that can put your products in context. You can then promote them as specific gifts to check off the list.
Automate Small Tasks
Keep your customers interested by teasing them with new products. For example, you can post a special video preview several days before Black Friday to your social media accounts. You can also post a countdown to Black Friday to keep your offers and your brand top of mind.
You will realize that there are more great ideas and strategies than you can possibly arrange and manage. It can be worthwhile to seek the services of internet marketing consultants in the run-up to Black Friday to help with tasks such as creating exciting banners, writing product descriptions, and suggesting imaginative approaches. However, if that is not an option, you can instead use apps that automate tedious tasks that you don't have time to do.
If you start early enough, you leave yourself time to discover, review, purchase, and activate some of the almost limitless help you can get from various computer applications. One helpful tool is Product Discount by Bold, an app that schedules sales. It is a great asset for staying organized throughout the entire fast-paced week.
Overcoming 4 Black Friday Challenges
One way to really push Black Friday deals is through email marketing. Email marketing is particularly beneficial because customers can conveniently click on the link in your email blast to direct them to your deals so they can start buying now if they so choose.
Here are the top four email marketing challenges for Black Friday, according to dotmailer, and how to overcome them,
Getting Noticed
In spite of the promising benefits of email marketing, it will do your campaign no good if you fail to stand out among the thousands of other emails in your audience's inbox this time of year. To stand out above the rest, dotmailer suggests you use the following ingredients in your email strategy:
Offer something of value. In other words, offer something that is long-lasting, such as special editions of content or individualized access to interactive media.
Make note of the customer's journey. For example, acknowledge the customer's date of sign-up or include suggestions based on previous purchases. Personalizing emails this way, says dotmailer, fulfills one-on-one ambition.
Make it mobile-friendly. According to dotmailer, 54 percent of consumers view their email on their mobile device. So in addition to creating an email layout that looks good on mobile, you also want the subject line to quickly and fully communicate the content of your email. Dotmailer says 20 to 30 characters for a subject line is the general rule of thumb.
Warming Customers Over Time
Dotmailer says getting customers excited over time is a great way to get the most out of your email campaigns. A teaser campaign that gives customers a pre-Black Friday glance at what deals they can look forward to gets them more excited about your brand. Including engaging videos in these teasers is a great way to stand out and foster excitement.
Closing Sales
The best way to close sales in preparation for Black Friday, according to dotmailer, is to establish relevancy with your audience. Why should they be interested in your brand or product on Black Friday? Answer this question by including content that is personalized to each recipient based on data for that consumer.
For example, if the customer has purchased from your brand before, make note of it and offer recommendations that you believe the customer would like based on their previous purchases.
Rescuing Lapsed Sales
Have customers who demonstrated buying intent, but didn't follow through with the purchase? Follow up with an extension of your previous offer or present them with new incentives such as delivery discounts or points towards their purchase. Dotmailer offers three tricks to try to rescue lapsed sales:
Use a live countdown timer to establish a FOMO (fear of missing out).
Display stock availability information with your product images.
Incorporate user-generated content (UGC) relevant to each individual consumer to establish trust with your brand.
With online sales promising to be higher than ever during the 2017 holiday season, it's important to have a full-proof campaign strategy in place and to start warming up to your audiences now.