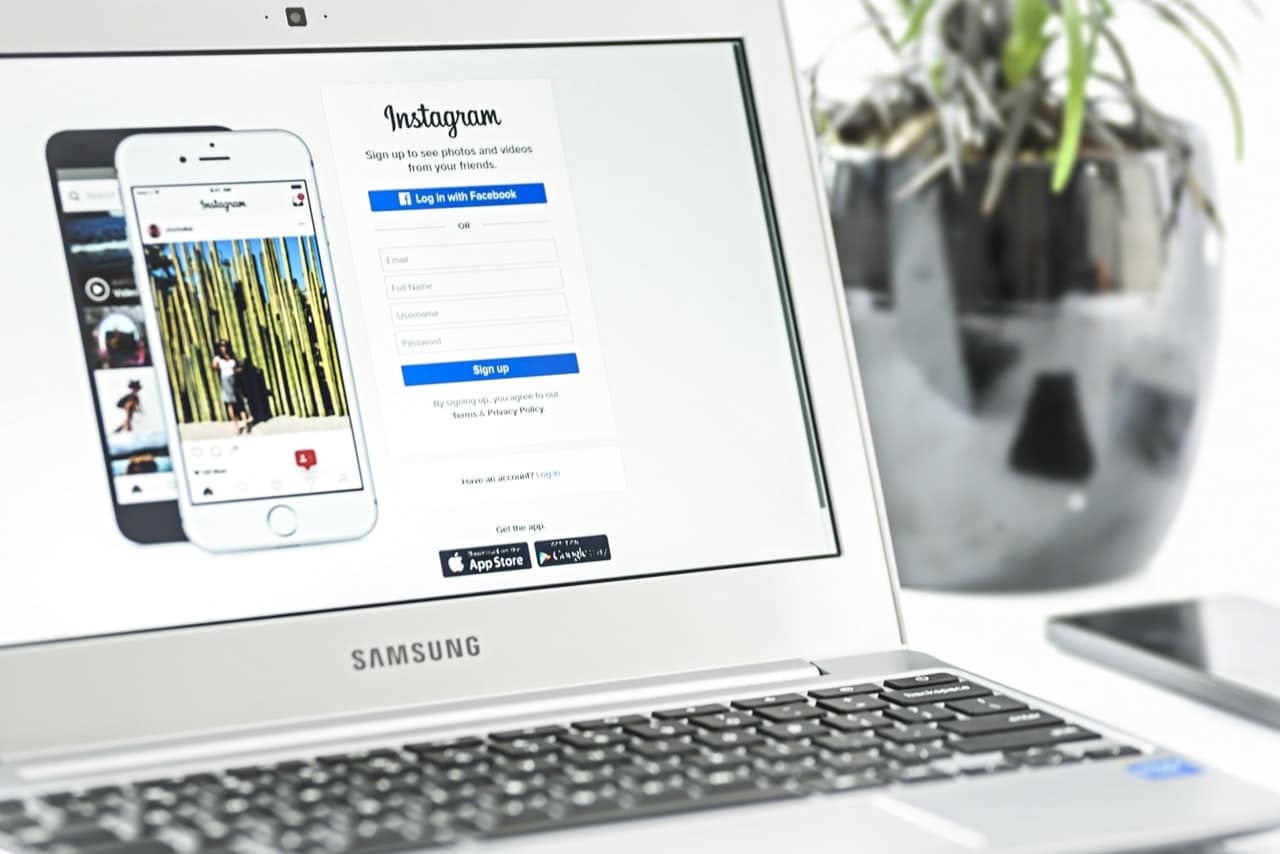 One way to succeed on Instagram is to network with others who have accounts similar to yours. Instagram is a supportive online community, one that inspires business and brand growth through professional connections if you show your desire to support other accounts. It's a give and take.
What is Instagram networking?
Instagram networking refers to the practice of using the Instagram platform to establish and nurture professional relationships, connections, and collaborations.
It involves strategically engaging with other users, particularly those within your industry or niche, with the aim of expanding your professional network, sharing insights, and potentially creating opportunities for collaboration, partnerships, or business growth.
Here are five ways you can network and create beneficial Instagram relationships.
1. Start an Instagram Chat
Reply to another account's Instagram Story. Specifically, send a direct message to accounts that share similar interests with your brand. But don't send a message that uses heavy marketing lingo or connotations. Be genuine and weave in comments about the Story or other details you've noticed about the brand to show real interest and a desire to network with it.
2. Connect Through Instagram Groups
Join a group chat or Instagram group consisting of accounts with similar goals that allows users to share content they want to boost in Instagram's feed. You can find many of these groups, also known as Instagram pods, on Facebook. In these groups, you can ask for likes or comments to your content. Consequently, your content will appear higher up in Instagram's feed thanks to its algorithm, which prioritizes content with strong engagement. Instagram groups give accounts the opportunity to work together to boost engagement.
3. Find Similar Accounts Using Hashtags
Hashtags make it easier to find other Instagram accounts that share similar posts. You can find other accounts by searching for the hashtags. If you want other accounts to find you, add relevant hashtags to your own posts.  To make sure you are including the right hashtags in your posts, do a search and see what hashtags other accounts are using.
4. Tag Friends
Tag a new friend or Instagram contact in the comments section of an inspirational quote or silly meme to establish rapport. It's a fun and relaxed way to network with similar accounts.
5. Use Explore
Instagram's Explore uses an algorithm that highlights accounts you should be following. It's a great starting point for all Instagram networking. Take advantage of the resource and network away.
6.  Comment on Posts
To attract the attention of accounts that you want to network with, make your presence known by commenting on their posts. If you do this frequently, the brand will notice your interest and loyalty to its account. After you establish your presence, you can then send the brand a private message. Brands will be more receptive to hearing out other users who have already interacted with them in the past.
7. Follow the Account
Sometimes, if you follow an account, that account will follow you back. This is especially true for accounts with a small following.
Why is Instagram networking important for businesses?
Instagram networking holds immense importance for businesses. It provides a direct avenue to engage with potential customers, partners, and industry leaders.
By fostering connections and building a community, businesses can increase brand awareness, gather valuable feedback, and tailor their offerings to meet customer needs. Collaborating with influencers and complementary brands within the network can expand reach and credibility.
Moreover, networking on Instagram keeps businesses informed about industry trends and consumer preferences, enabling them to stay competitive and adaptable in an ever-evolving market.
Factors Affecting Instagram Networking
Instagram networking can be influenced by various factors that impact how effectively you can connect, engage, and build relationships on the platform. Here are some key factors that affect Instagram networking:
Algorithm:

 Instagram's algorithm determines what content appears on users' feeds. This can affect the visibility of your posts and how often your target audience sees your content, potentially impacting your networking efforts.

Content Quality:

 The quality of your posts matters. Engaging, visually appealing, and valuable content is more likely to attract attention and encourage interactions.

Engagement:

 Active engagement, such as likes, comments, and shares, plays a crucial role in networking. The more you engage with others, the more likely they are to reciprocate and engage with your content.

Consistency:

 Regularly posting and interacting with others helps you maintain a visible presence on the platform. Consistency in your efforts can contribute to stronger networking outcomes.

Networking Strategy:

 Your approach to networking matters. Meaningful interactions, genuine engagement, and a clear networking goal can significantly impact your success.

Target Audience:

 Understanding your target audience is essential for creating content that resonates with them. By tailoring your content to their interests, you can increase engagement and build stronger connections.

Platform Authenticity:

 Authenticity matters in networking. Sharing genuine stories, experiences, and insights can attract like-minded individuals and establish stronger connections.
Limititations of Networking
Instagram networking, while valuable, comes with notable limitations. The visual-centric nature of the platform can result in shallow interactions, focusing more on appearances than genuine connections.
Additionally, the algorithmic feed can disrupt content visibility, impacting your ability to engage with your target audience consistently. Another limitation lies in the single clickable link in the bio, restricting your capacity to direct followers to different resources effectively.
Wrapping Up
Networking on Instagram is not just about accumulating followers; it's about building meaningful connections that can benefit your personal and professional growth.
FAQs
What is networking on Instagram?
Networking on Instagram is the process of building relationships with users who share your interests or goals. You can follow relevant accounts, engage with other users' content, and participate in relevant communities.
Why is networking on Instagram important?
Networking on Instagram is important because it can help you build relationships with people who can help you achieve your goals. These relationships can lead to job opportunities, business partnerships, and other benefits.
What are the benefits of networking on Instagram?
Enhanced exposure and broader audience for your brand or business.

Increased opportunities to connect with potential customers or clients.

Increased opportunities to learn from and collaborate with other professionals.

Increased opportunities to build your personal brand.

Increased opportunities to stay up-to-date on industry trends.
What are the challenges of networking on Instagram?
The sheer number of users on Instagram can make it difficult to stand out.

It can be time-consuming to keep up with all of the activity on Instagram.

Establishing authentic relationships with people on Instagram can be challenging.

There is always the risk of being scammed or catfished on Instagram.
Happy Insta-Networking!