Anne Felicitas, editor at AdvertiseMint, Facebook advertising company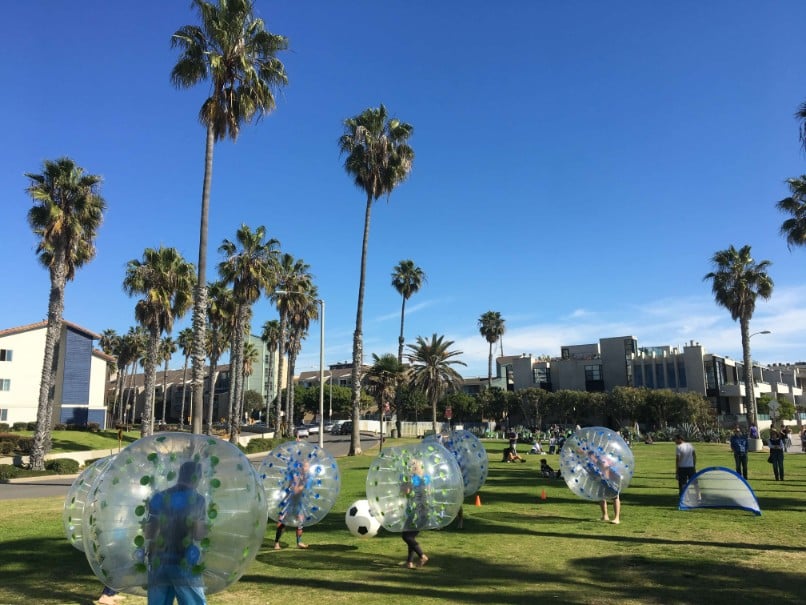 Looking around your office on a Tuesday morning, you find a depressing scene: Mary Sue shuffles from copy room to her desk, eyelids droopy, a steaming mug of coffee in hand. Meanwhile, Joe hunches over his keyboard, sulking, and John, stressed, is furiously twirling his fidget spinner. The team's morale is low. What can you do to lift your employees' spirits?
In addition to healthcare and 401Ks, offer team events as a company benefit. I'm not talking about a sad get together at the break room for one-dollar donuts and muddy coffee. I'm talking about fun activities that allow your employees to break from their usual work routine, step away from their cubicles, and stretch their legs, activities that allow them to de-stress, unwind, and socialize outside an office setting. Here are a few ideas to start.
Play a Competitive Sport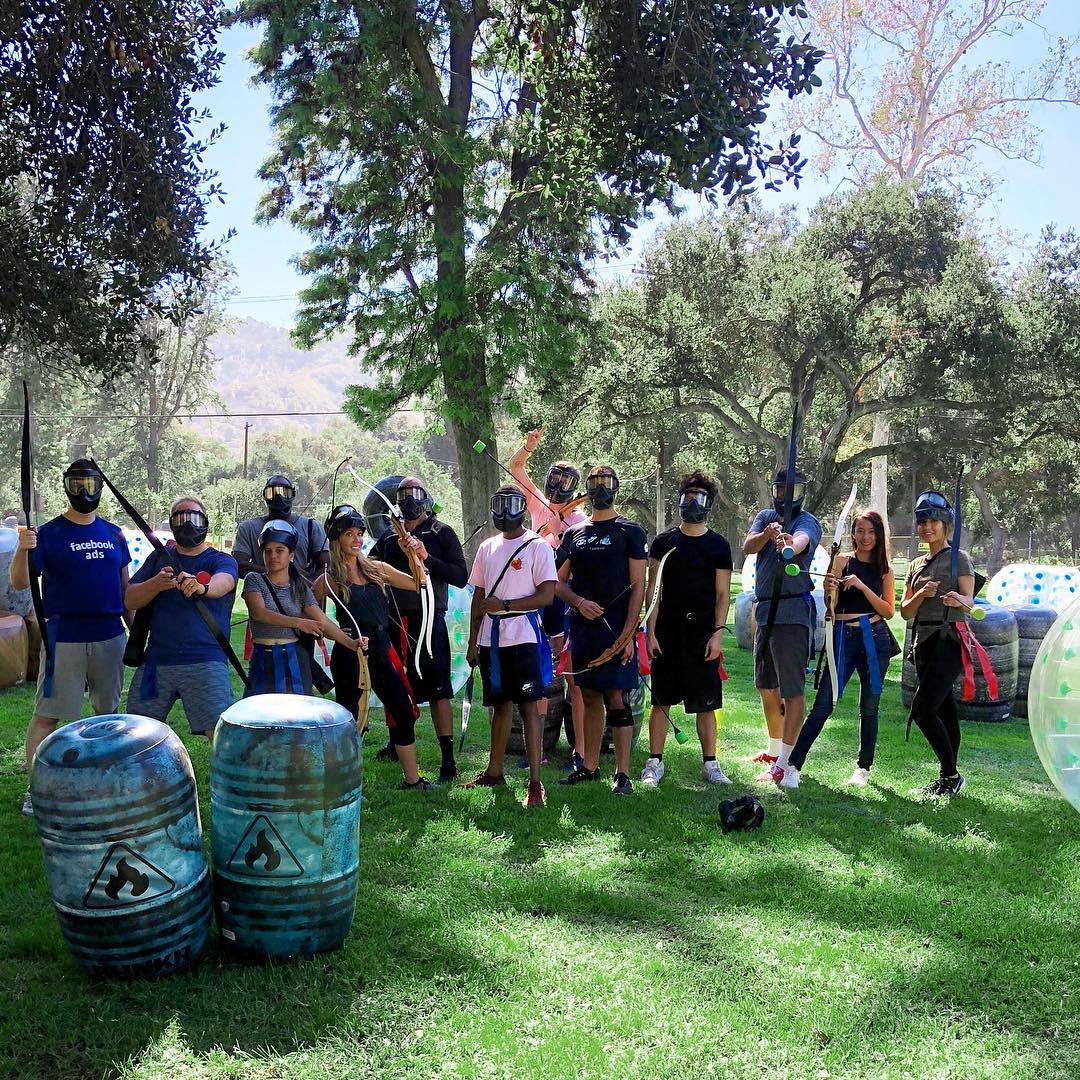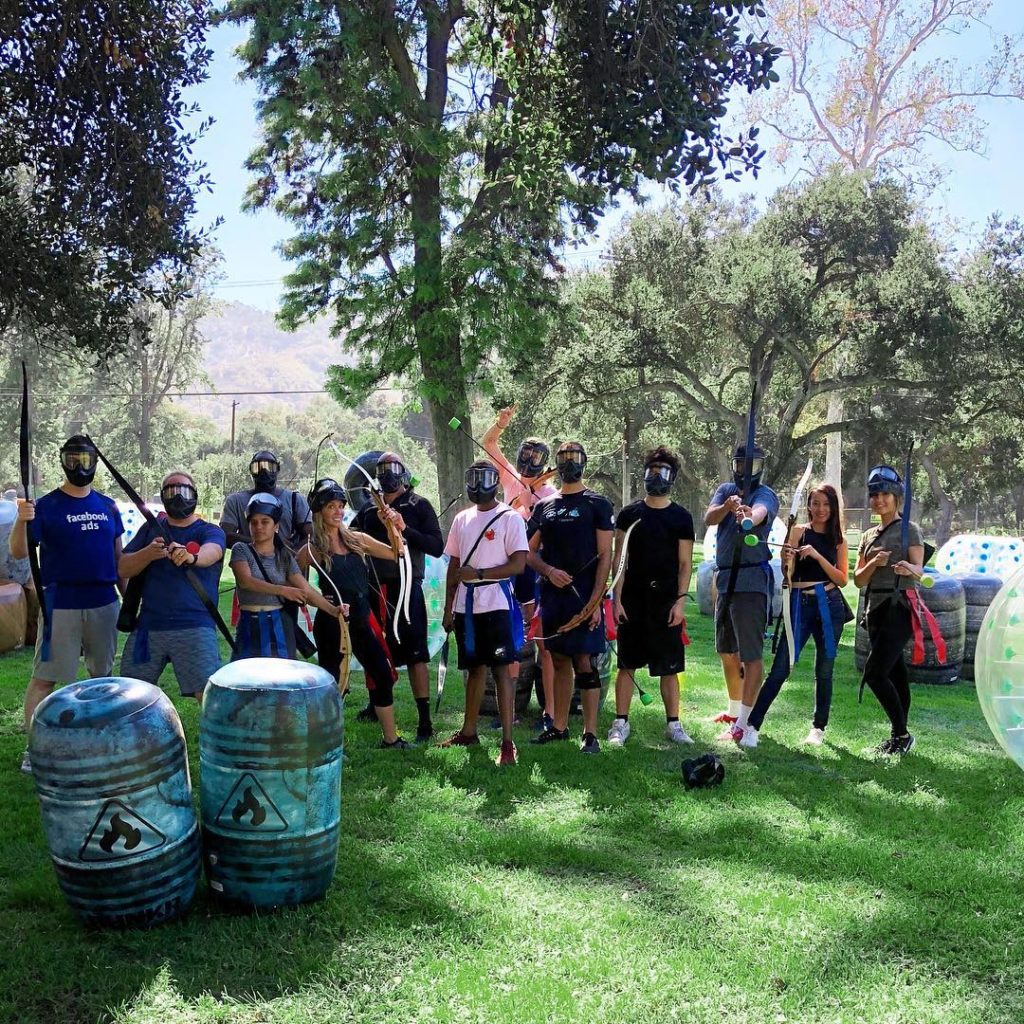 No substance—not even coffee—can rouse your employees better than a human-sized ball barreling in their direction. If you want a team event that jolts employees out of their sedentary work life, consider playing a competitive and unconventional sport. Companies like Air Balling LA host games such as bubble soccer, where players squeeze inside inflated balls used to ram opponents, archery tag, and Nerf war. Not only do these games give your employees a much-needed exercise, but they also cultivate team spirit and laughter.
Participate in Game Shows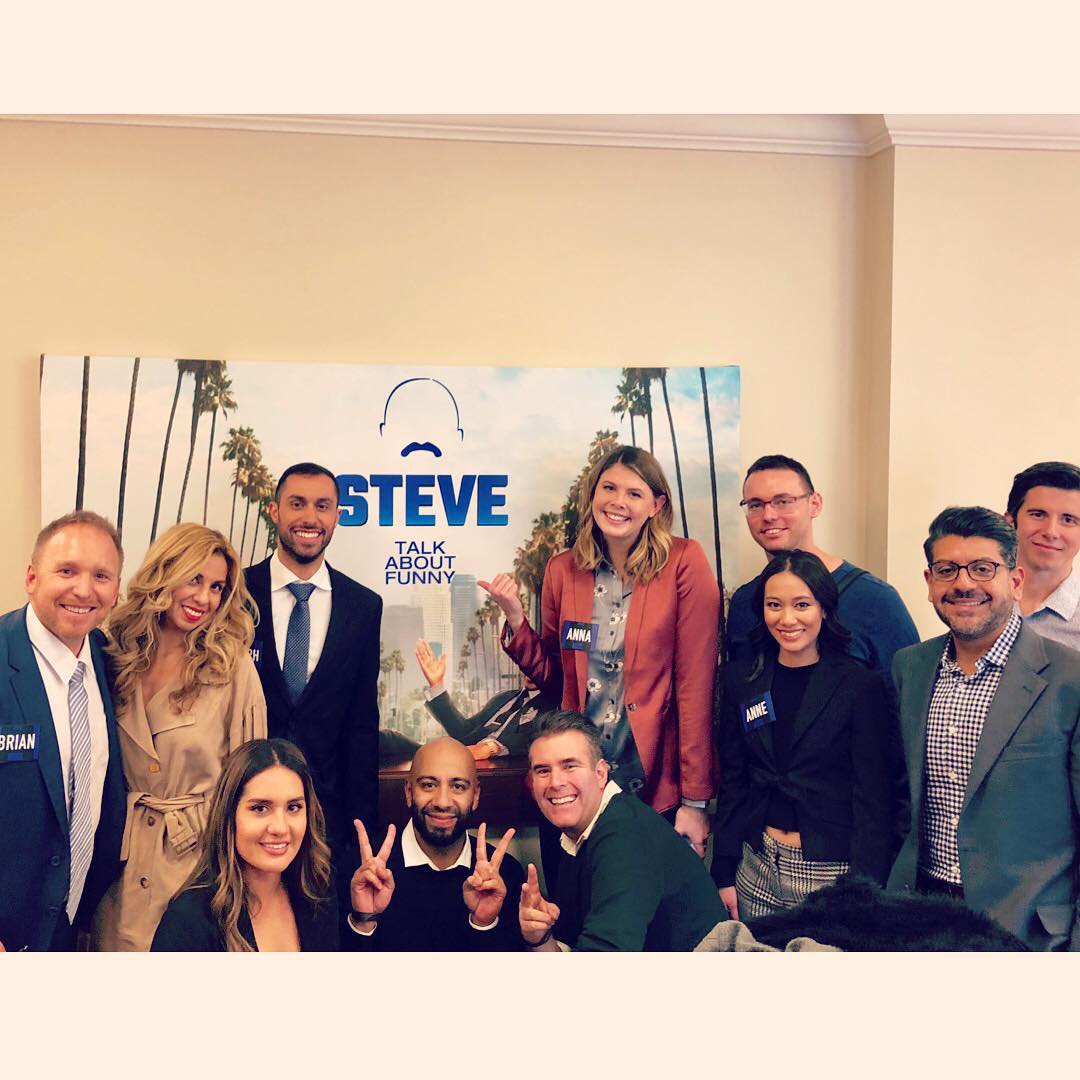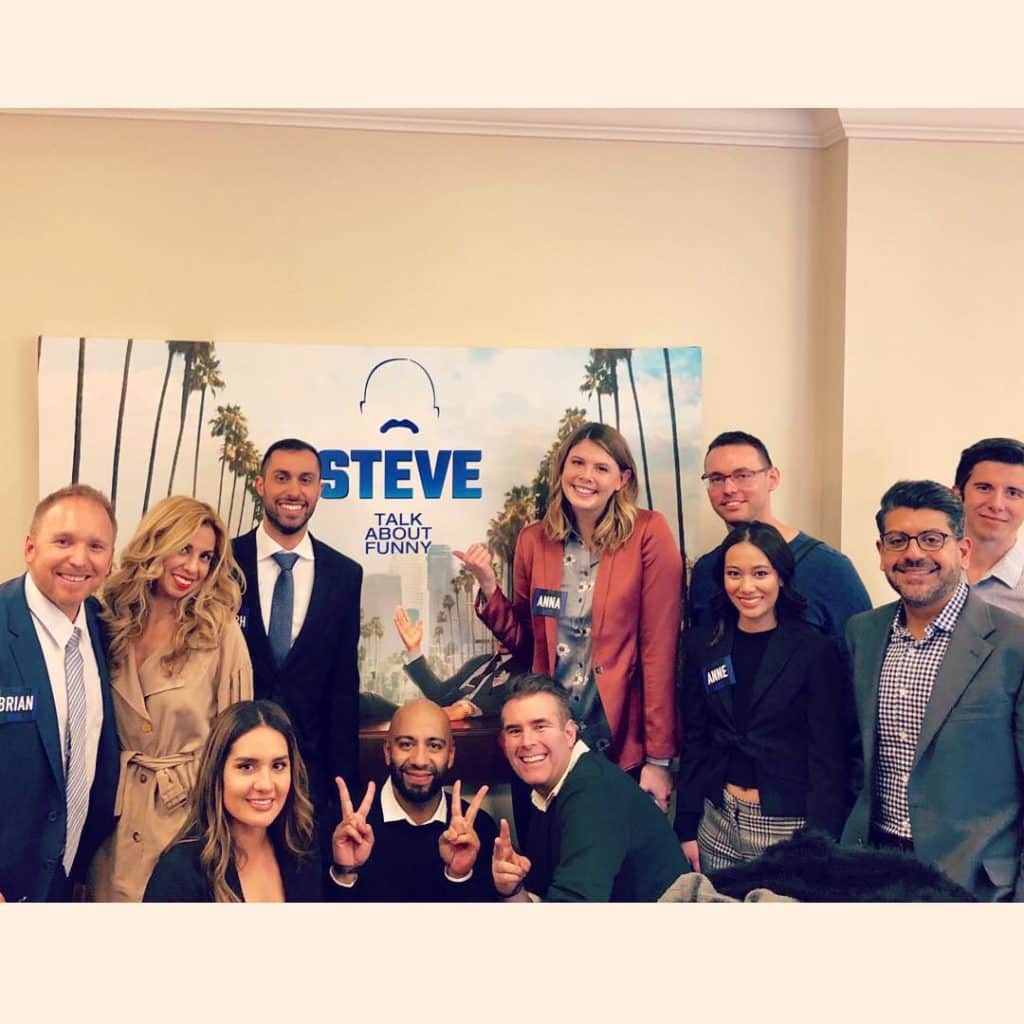 If playing a competitive sport is too intimidating for your employees, you can bond by participating in less strenuous games. While competitive sports strengthen the body, game shows strengthen the mind. You can join Jeopardy to flex your trivia knowledge, Wheel of Fortune to sharpen your guessing skills, or Let's Make a Deal to enhance your instincts. The best part? You get to be on TV and win money.
Watch TV Tapings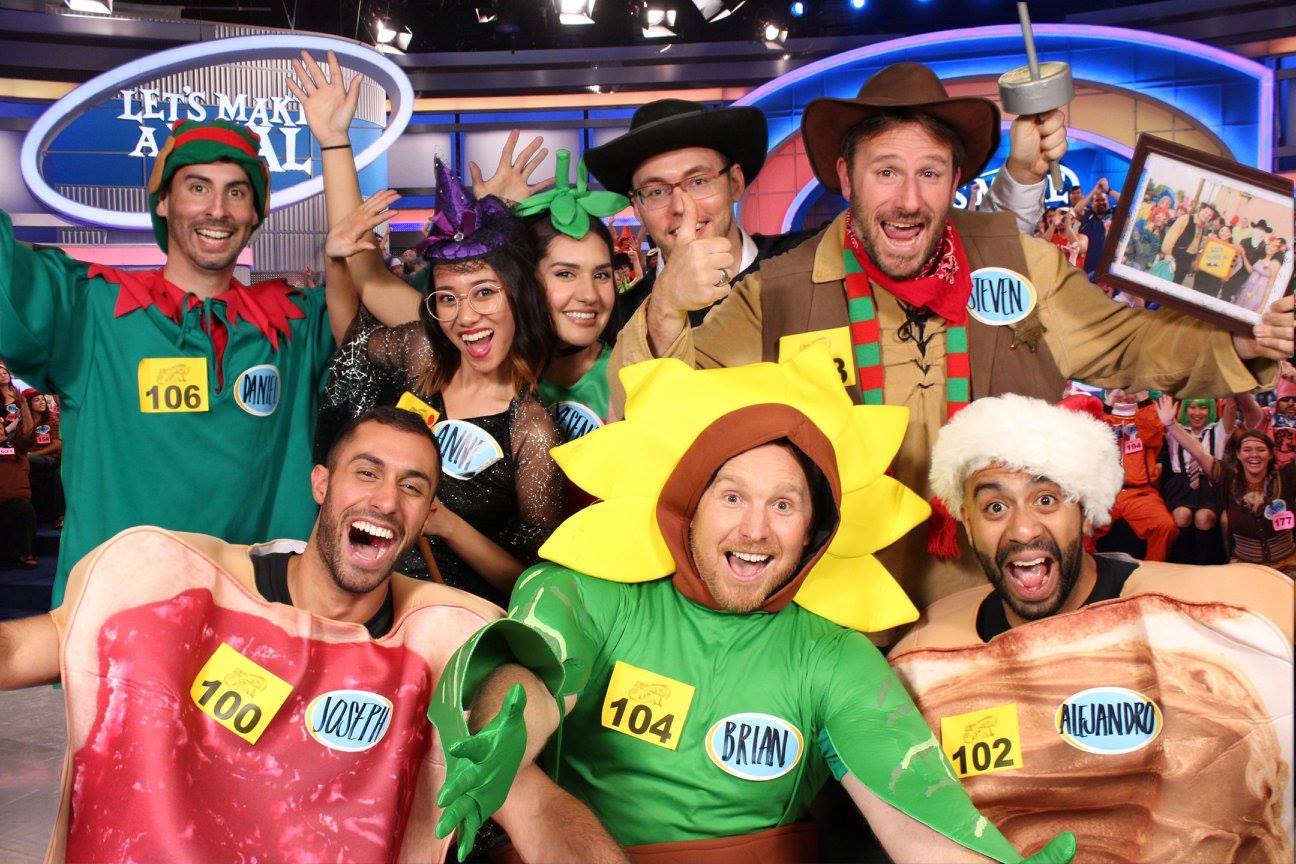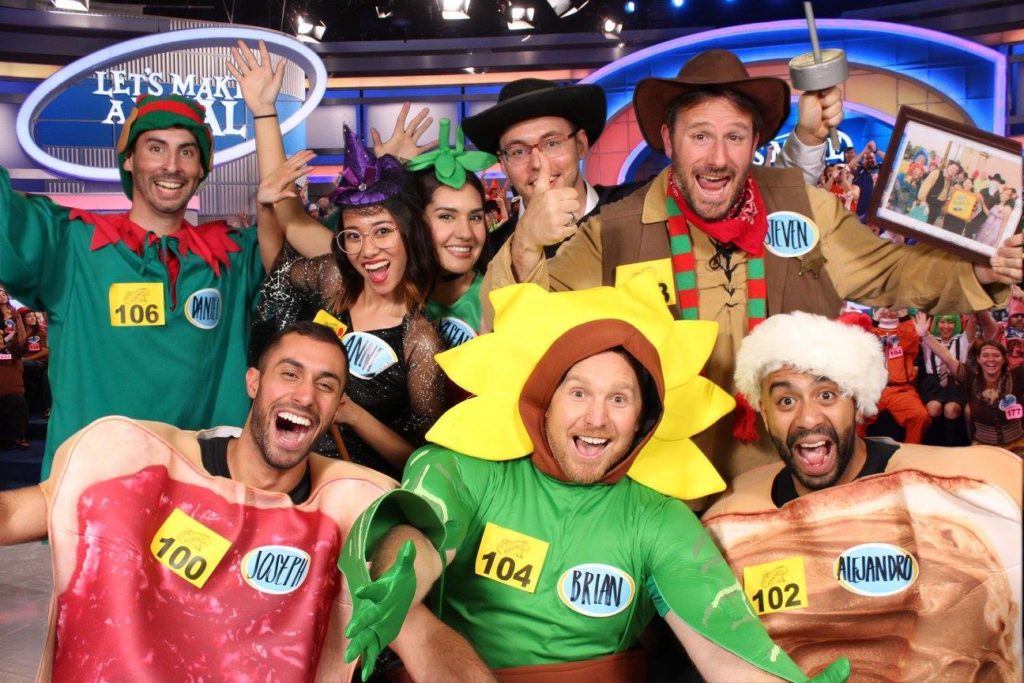 There may be a select few on your team who are camera shy. If your team wants an event that doesn't involve so much exposure, you can opt to become a part of the studio audience. Instead of being the scrutinized, be the scrutinizer. Shows like Jimmy Kimmel, X Factor, and Family Feud offer free seats to those wanting to be an audience. Other than complying to the dress code and standing in line for tickets, you must arrive to the show on time. (Look, an exercise on being punctual.)
Watch a Movie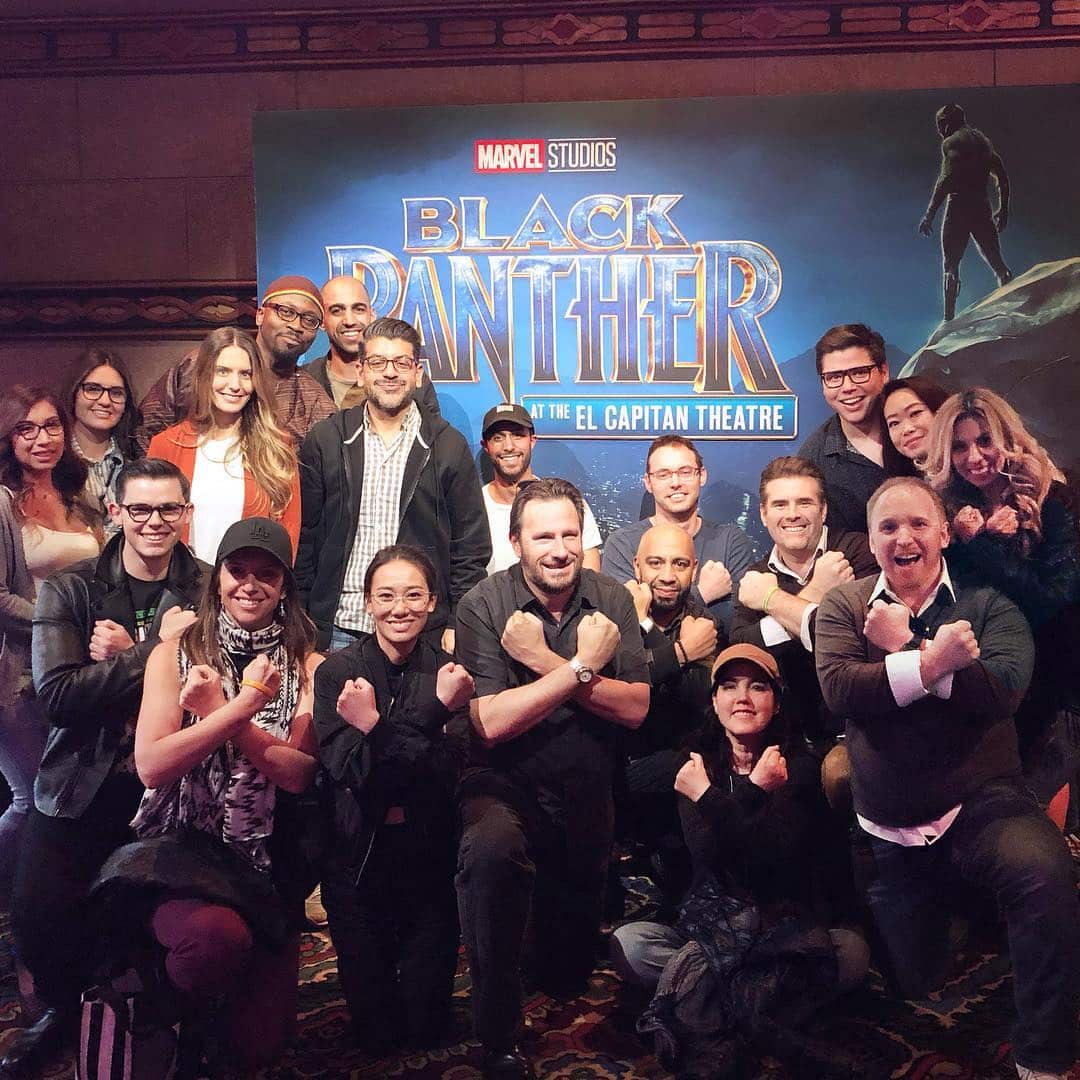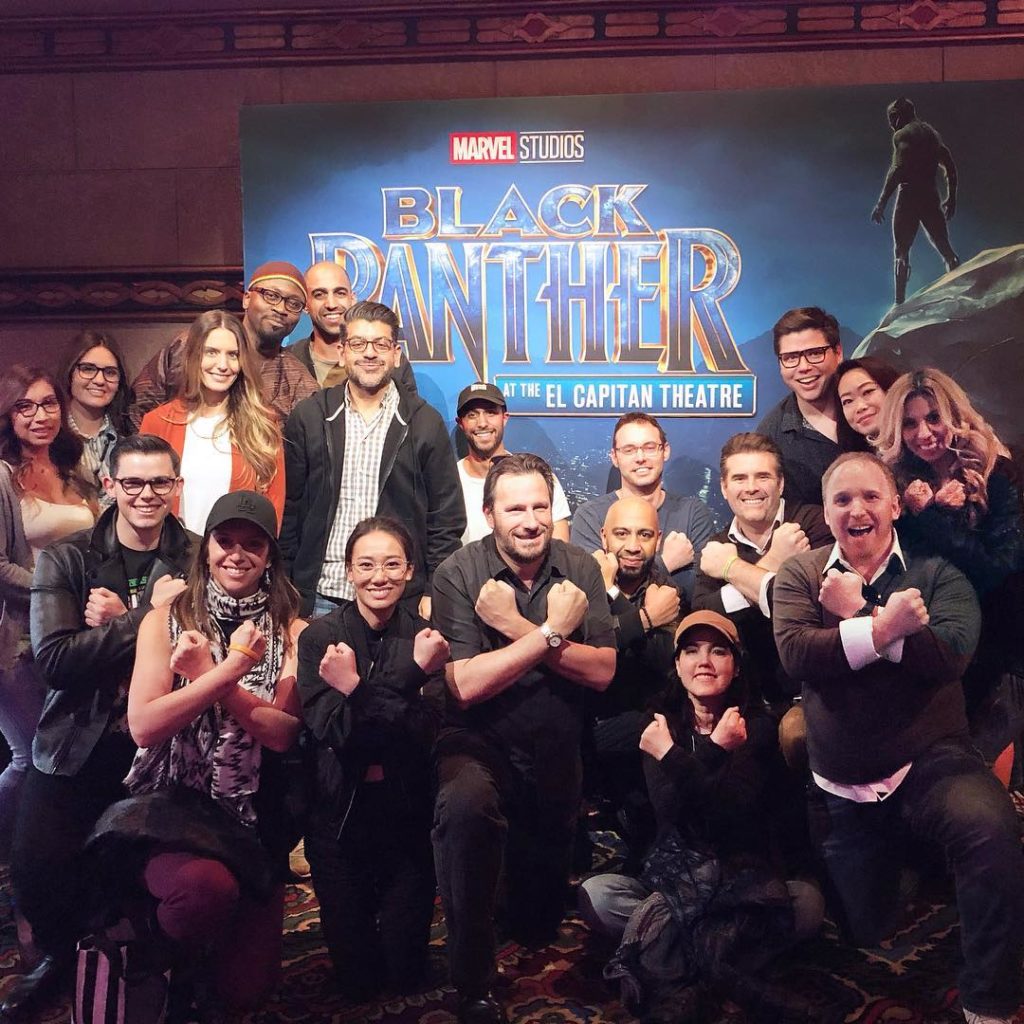 Here's a classic, easy-to-organize event: movie day. If your team's idea of relaxing doesn't involve sports, game shows, or TV tapings, you can instead opt for an activity that requires minimal effort. Let the plush theater seats lull you into relaxation, the wide screen rouse your attention, and your favorite theater snacks, buttery popcorn and sweet Twizzlers, delight your taste buds.
Watch a Game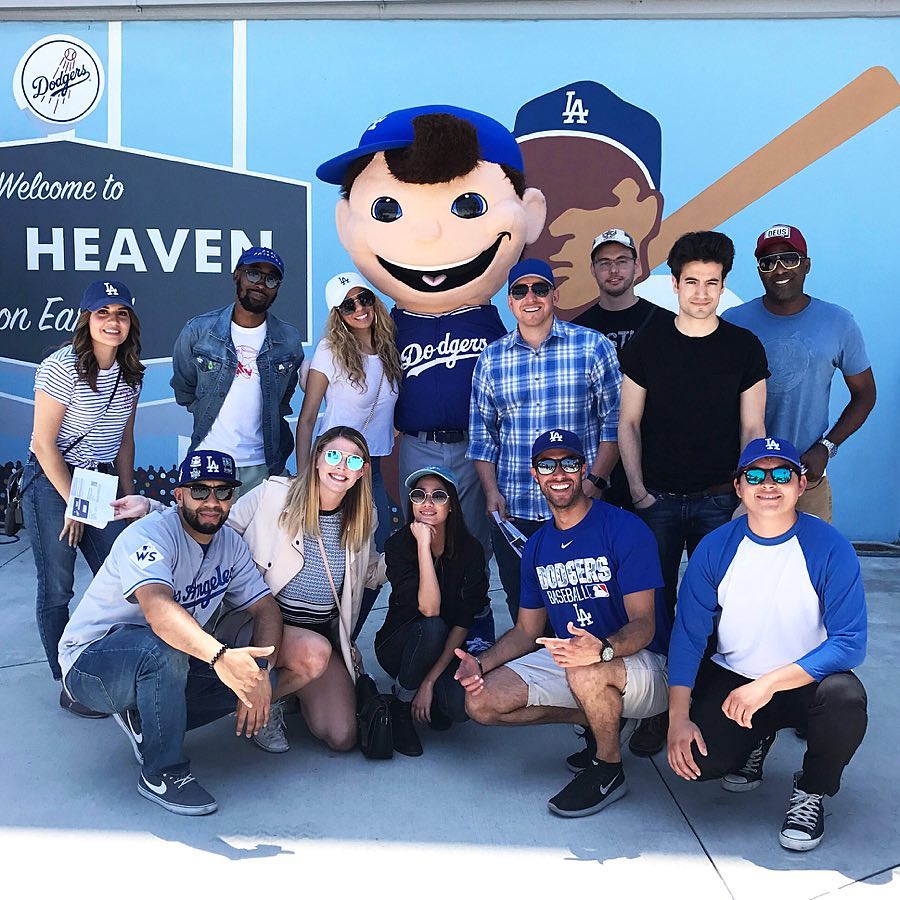 If movies bore your employees, who would much rather watch live action, then spend a few hours at a game, may it be a baseball game, a football game, or a soccer match. Put your sunglasses on, sit back, relax, and take periodic sips of your overpriced-but-totally-worth-it beer. If you're lucky, you might be featured in the dance cam.
Solve Puzzles in an Escape Room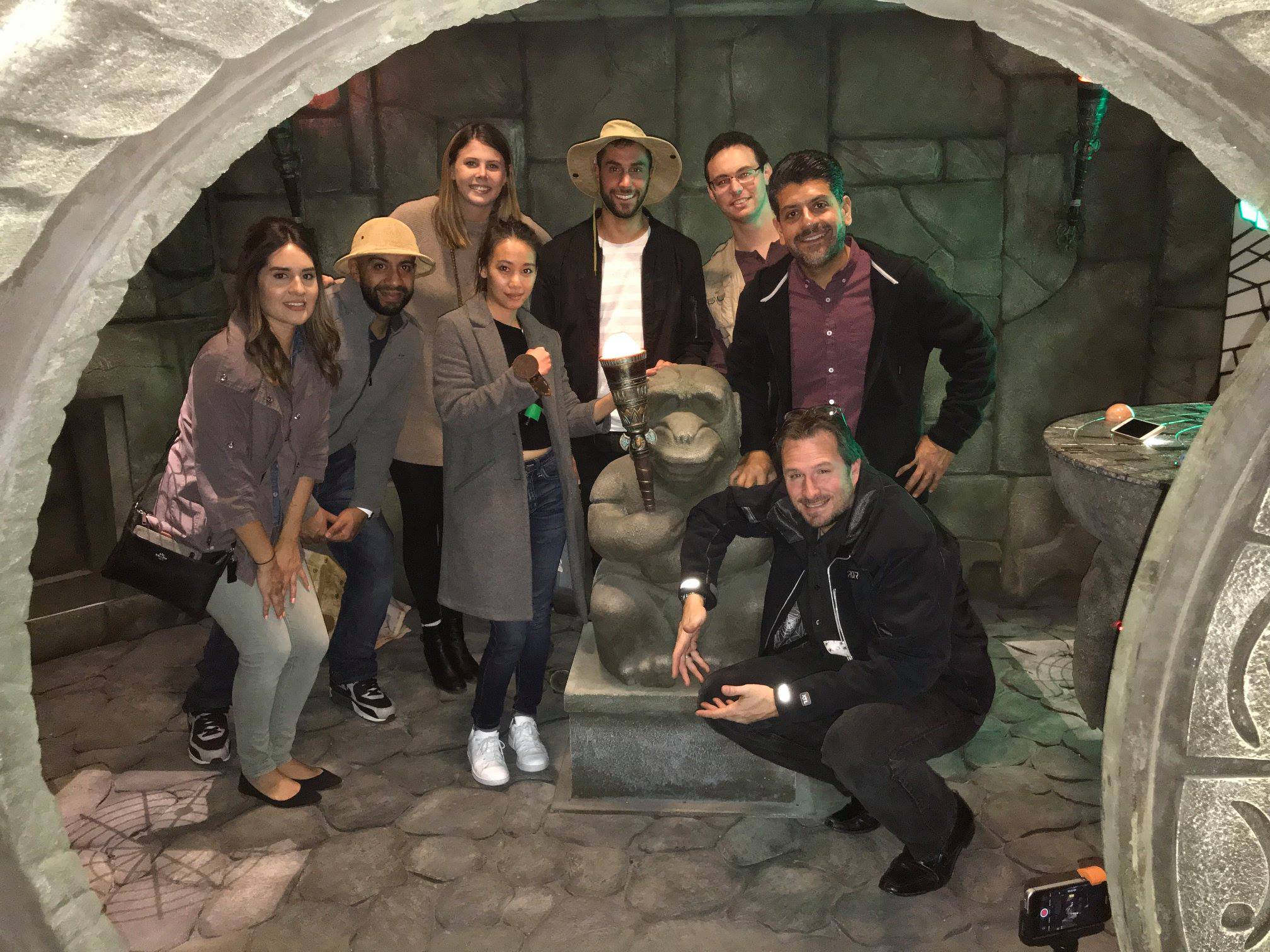 Escape rooms do more than trap you with your employees. These rooms cultivate critical thinking, problem-solving skills, and teamwork, all of which are needed to escape to freedom. Escape room companies provide room for every genre, including horror, adventure, and fantasy. If you're in the Hollywood area, try the escape rooms by 60 Out. The Jumanji escape room, particularly, is the best of their selections so far.
Dine In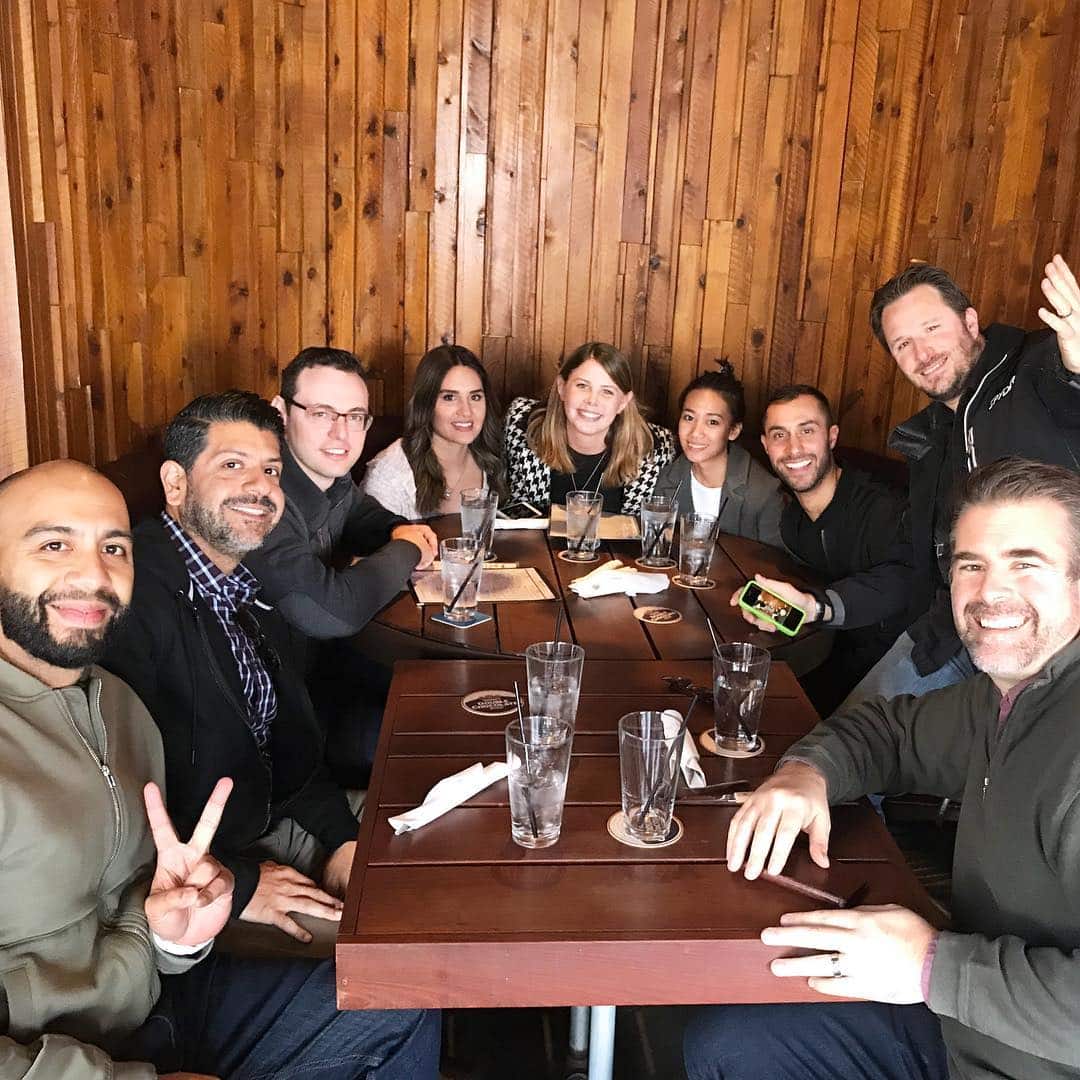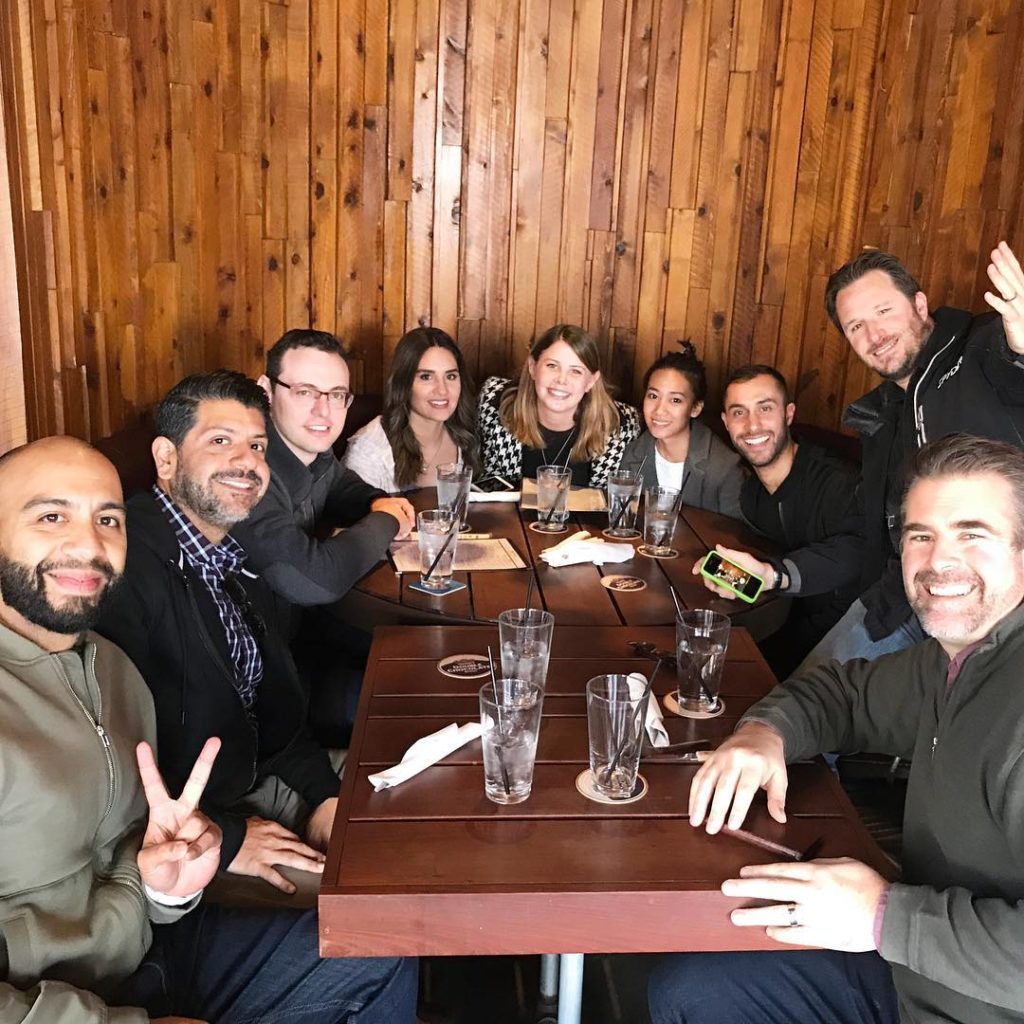 Food truly does bring people together. If you don't believe me, bring pizza to the office and watch your coworkers transform from cubicle hermits to social butterflies—they'll flock to you like moths to a flame. Because everyone loves food, an outing to a restaurant is a safe and easy event idea. Granted, it isn't the most exciting, but, you know, free food. Enough said.
Unleash Your Inner Child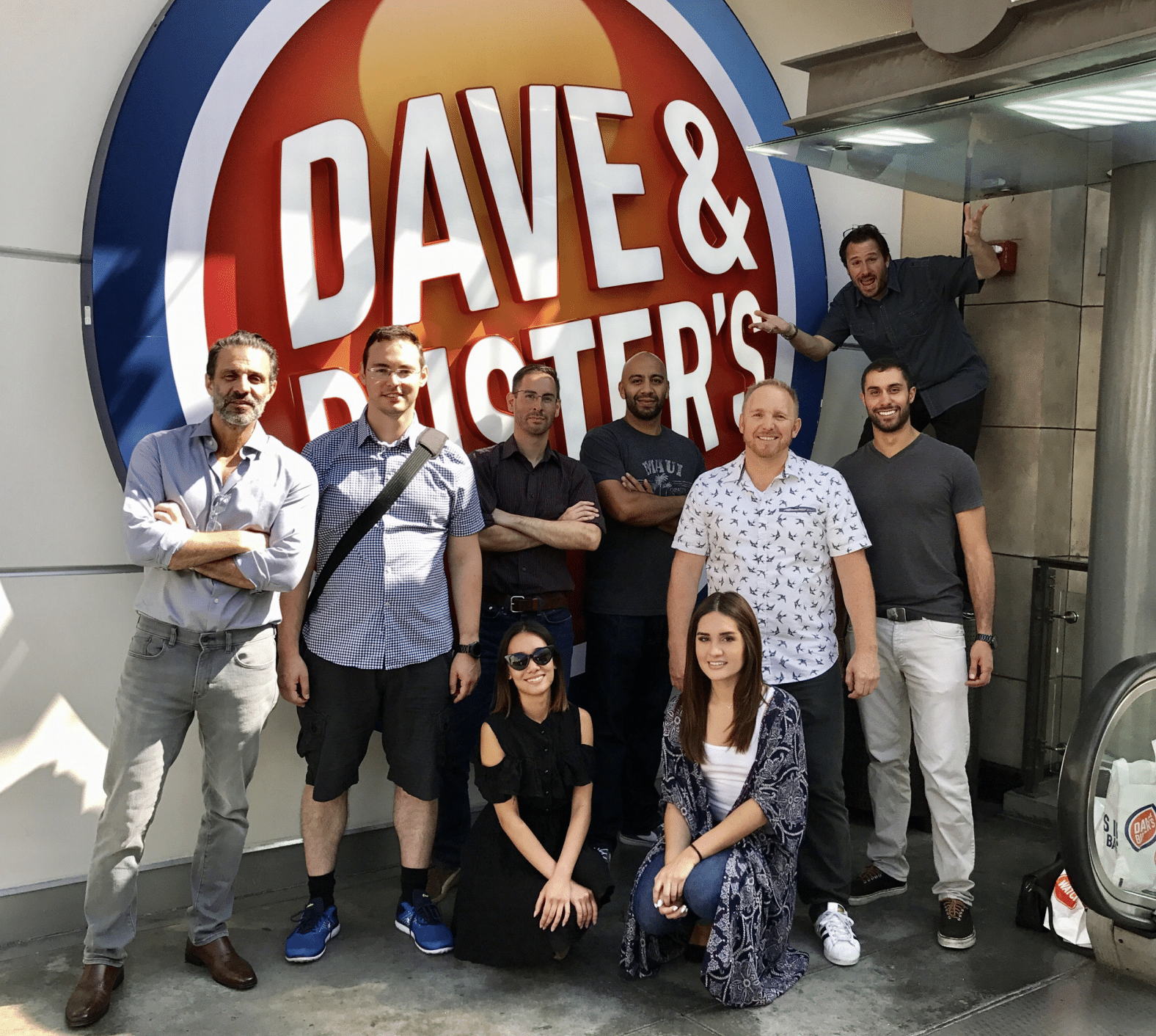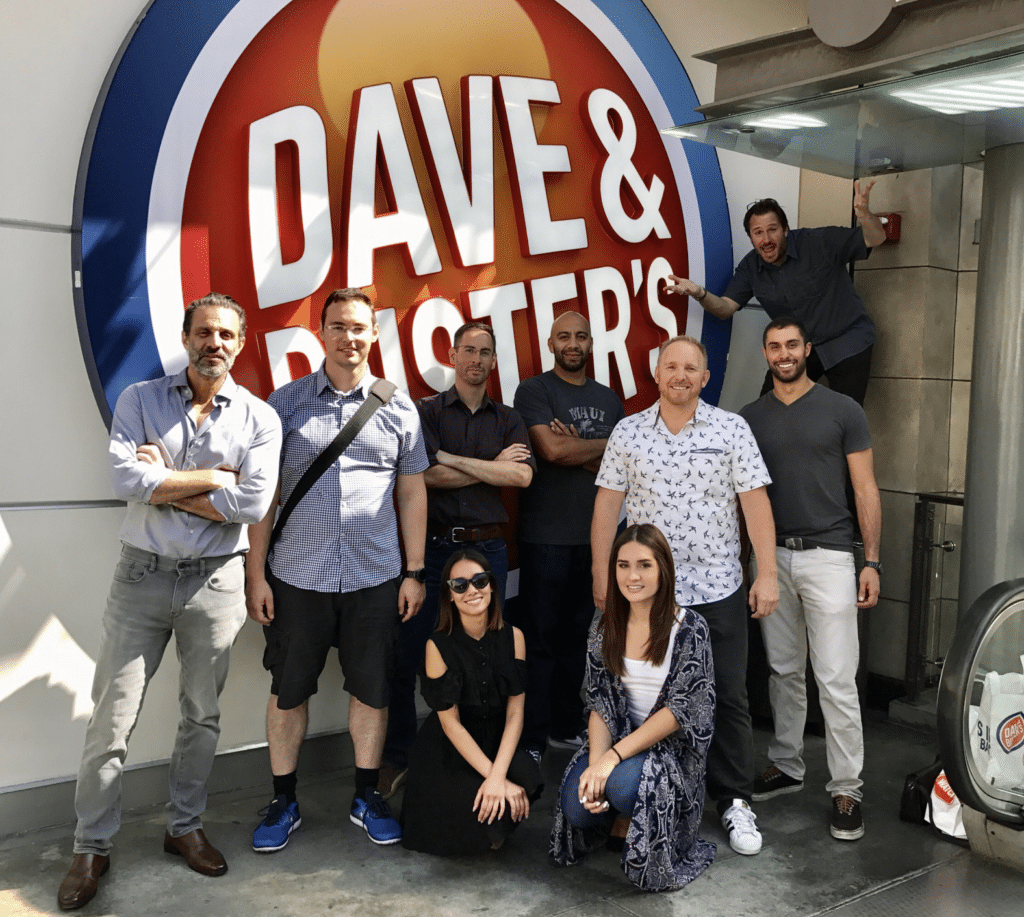 Adulthood can be stressful. You're expected to act a certain way, behave a certain way, and have certain accomplishments by a certain age. It's liberating to shed adult responsibilities even if only for a few hours.
You and your employees can visit Dave and Busters, the arcade for adults. Begin with delicious food from the menu then spend the remainder of your day revisiting your childhood with games that fill you with nostalgia: Pacman, Mario Kart, and Lara Croft Tomb Raider. For the younger ones in your office, they can play the contemporary favorite The Walking Dead, Fruit Ninja, and Guitar Hero.
Work Hard, Play Hard
Looking around your office on a Tuesday morning, you find a surprising scene: Mary Sue practically skips from the copy room to her desk. Joe merrily types away on his keyboard, and John is raving about scoring a goal in bubble soccer to a colleague. The team spirit is high, and it's all thanks to the team events you started organizing.
Written by Anne Felicitas, editor at AdvertiseMint, Facebook advertising company