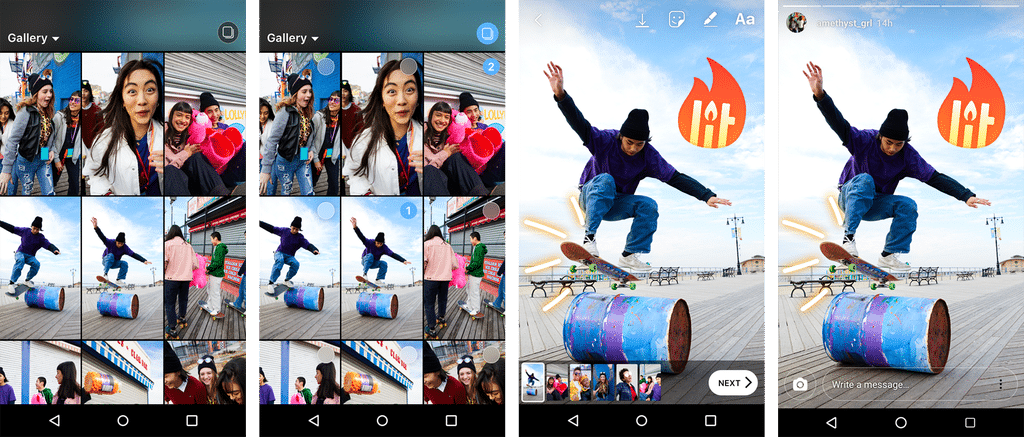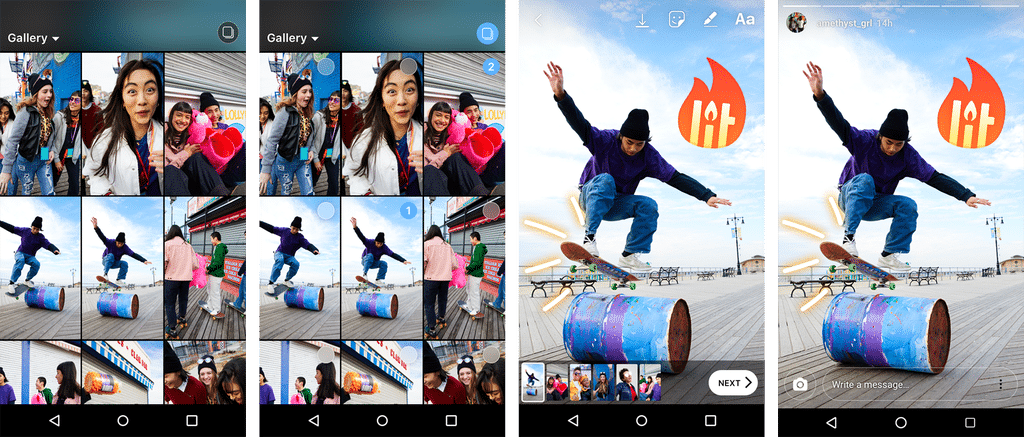 Photo Courtesy of Instagram
"How'd they do that?!" If you find yourself asking this question about other users' Instagram Stories, you're not alone. A lot of us are still learning about all the latest features Instagram rolls out before we've even mastered the existing ones.
But don't beat yourself up about it. Many features are not obvious. In fact it takes some exploring to find. To save you the time, here are 13 Instagram Stories tricks that you probably didn't know about.
Trick #1: Add Even More Colors
If you own a brand, you likely have a specific color scheme you want customers to associate with your brand. If you don't see your brand's color scheme in Instagram's color presets, never fear. There's a trick for accessing every possible color.
Step 1: When editing your Story, at the upper-right corner of your screen, tap the pen icon or the "Aa" icon to open the brush or text tool.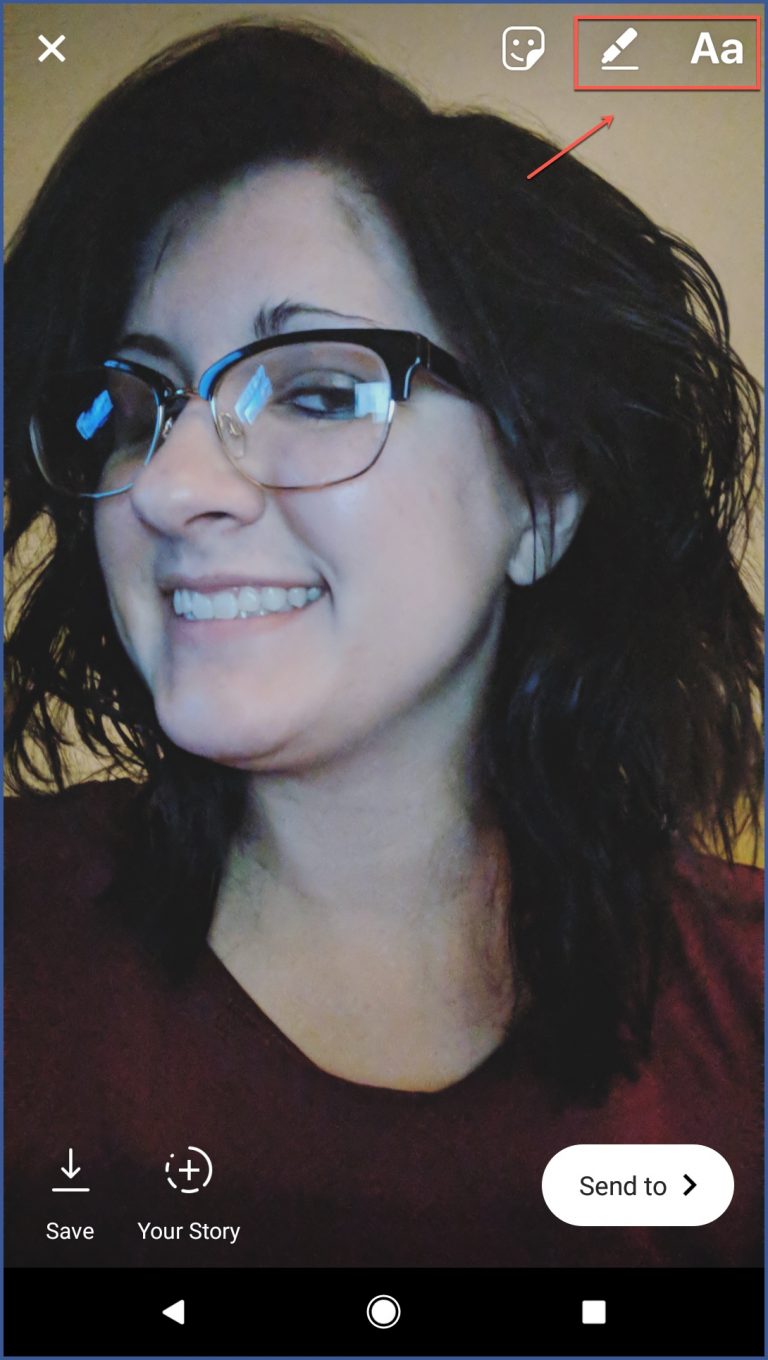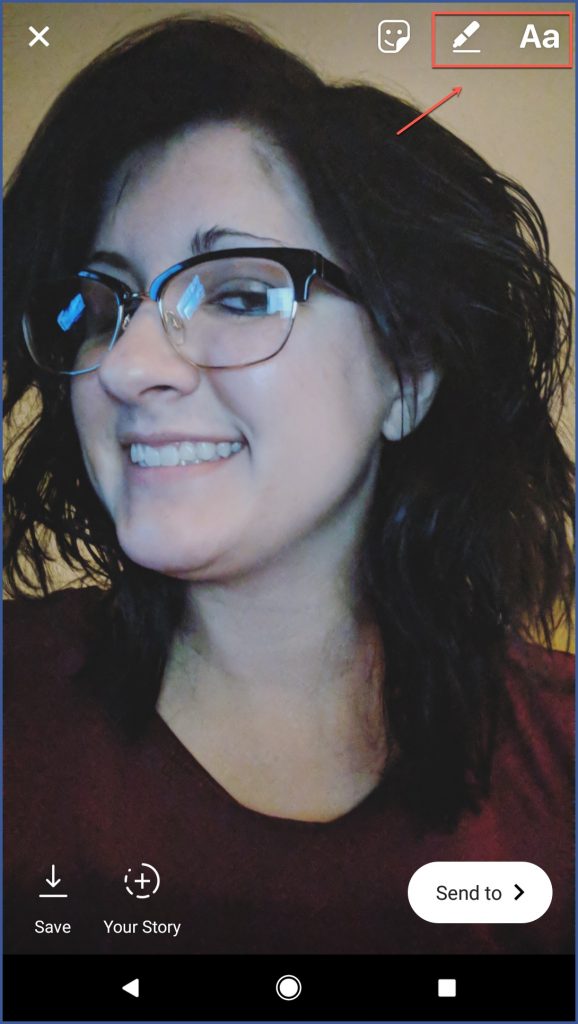 Step 2: At the bottom of the screen, tap and long-hold one of the default color options to open the color slider. Select a custom color by swiping across the color slider.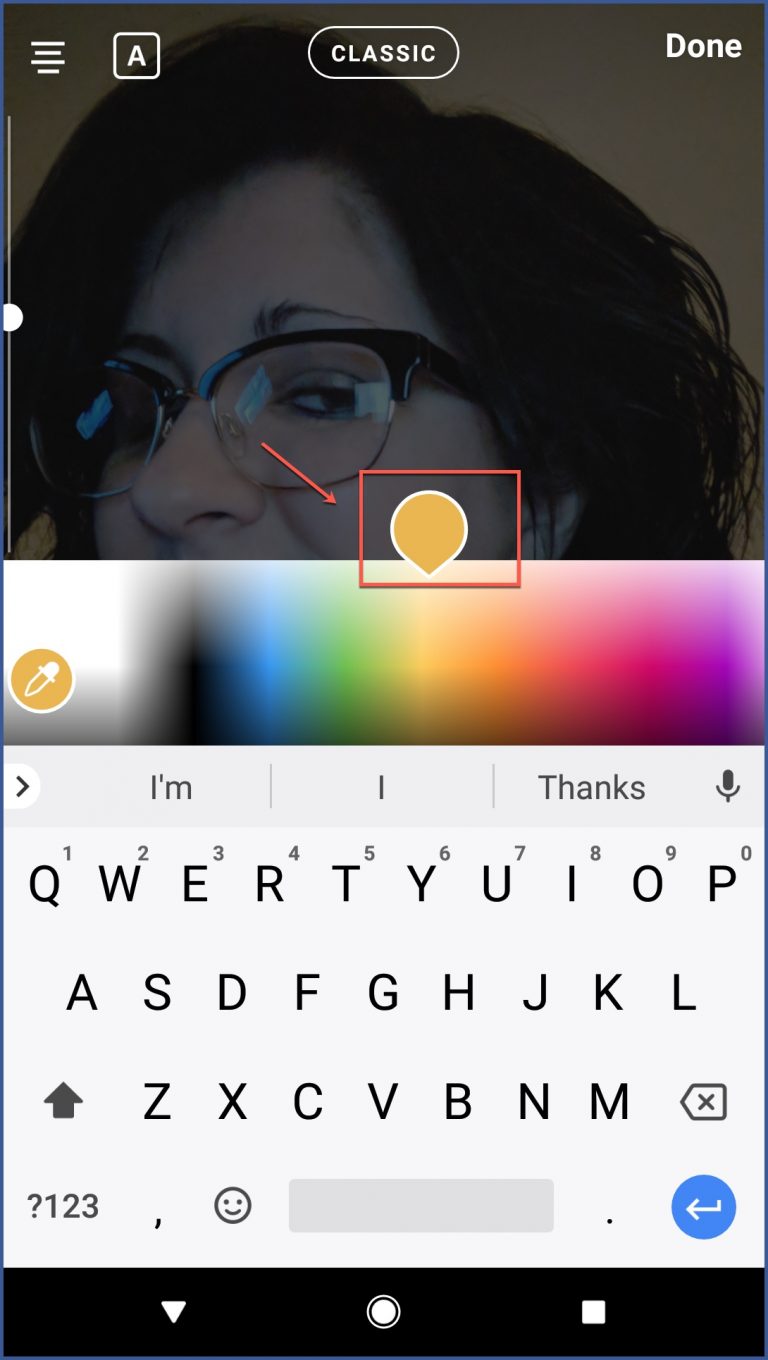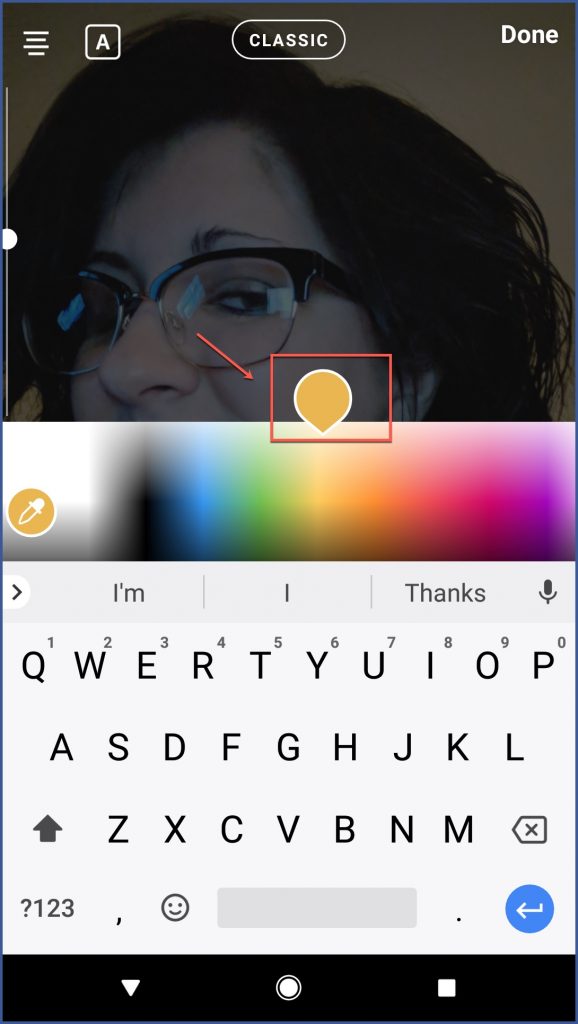 Trick #2: Create a Drop Shadow Effect on Text
Text doesn't have to look flat. Add some dimension by creating a drop shadow effect.
Step 1: Type out your message after tapping the "Aa" icon.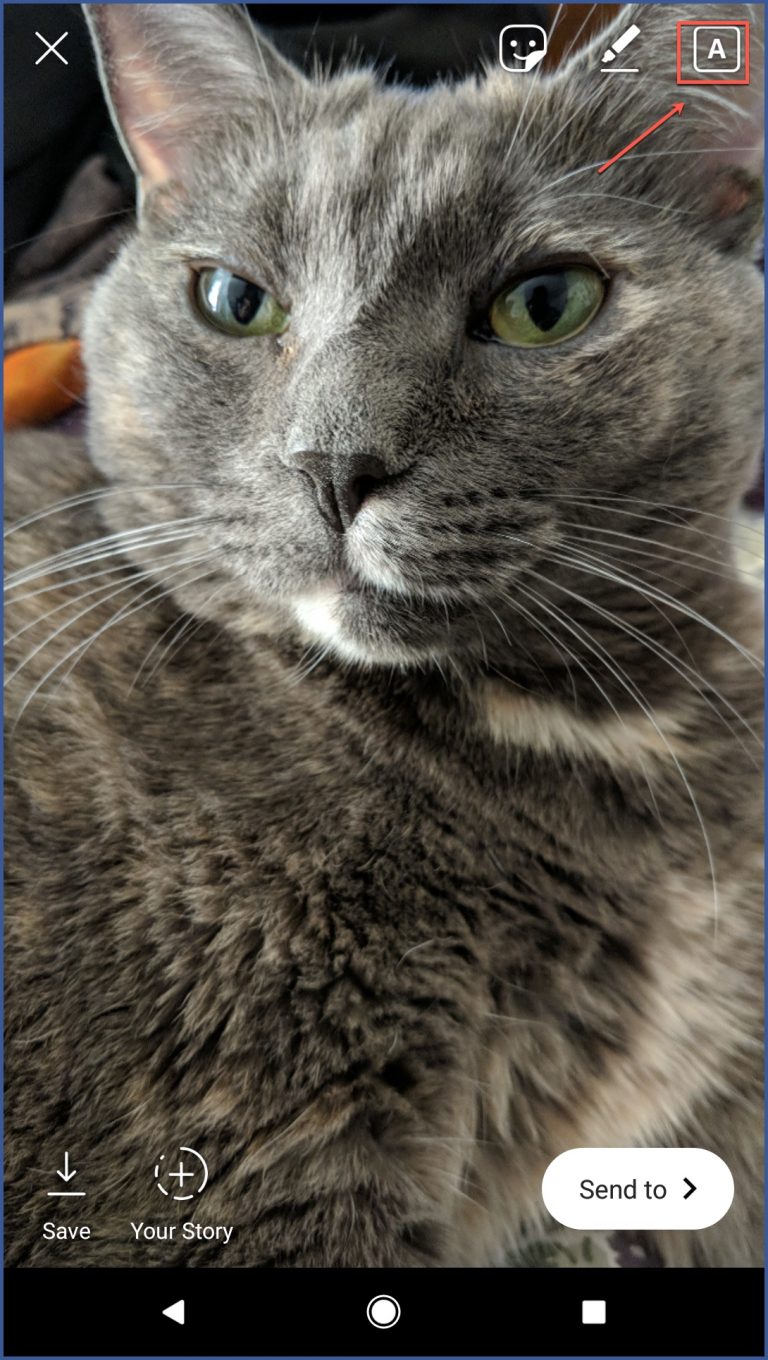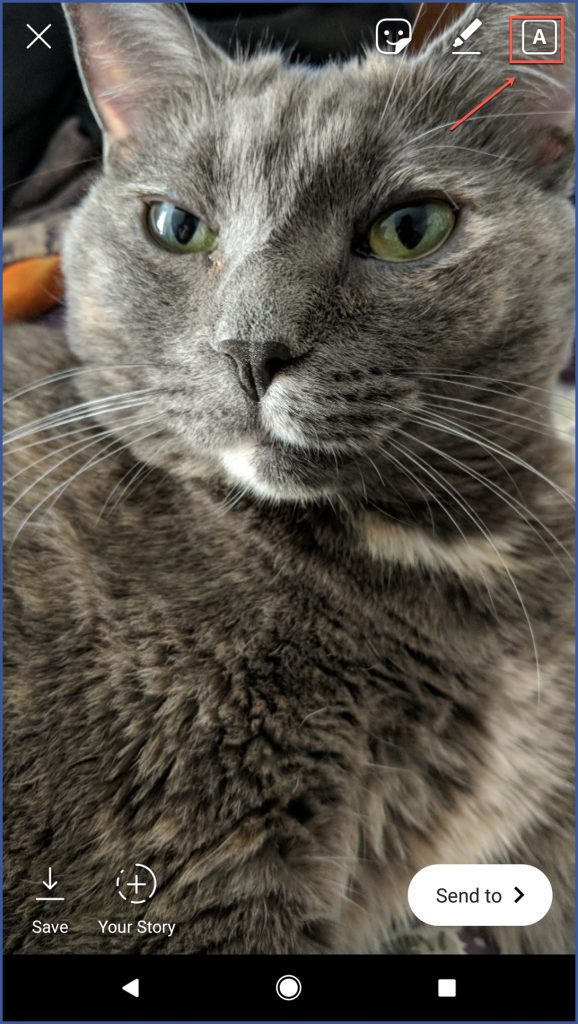 Step 2: Tap the "Aa" icon a second time. Type the exact same message but with a different color.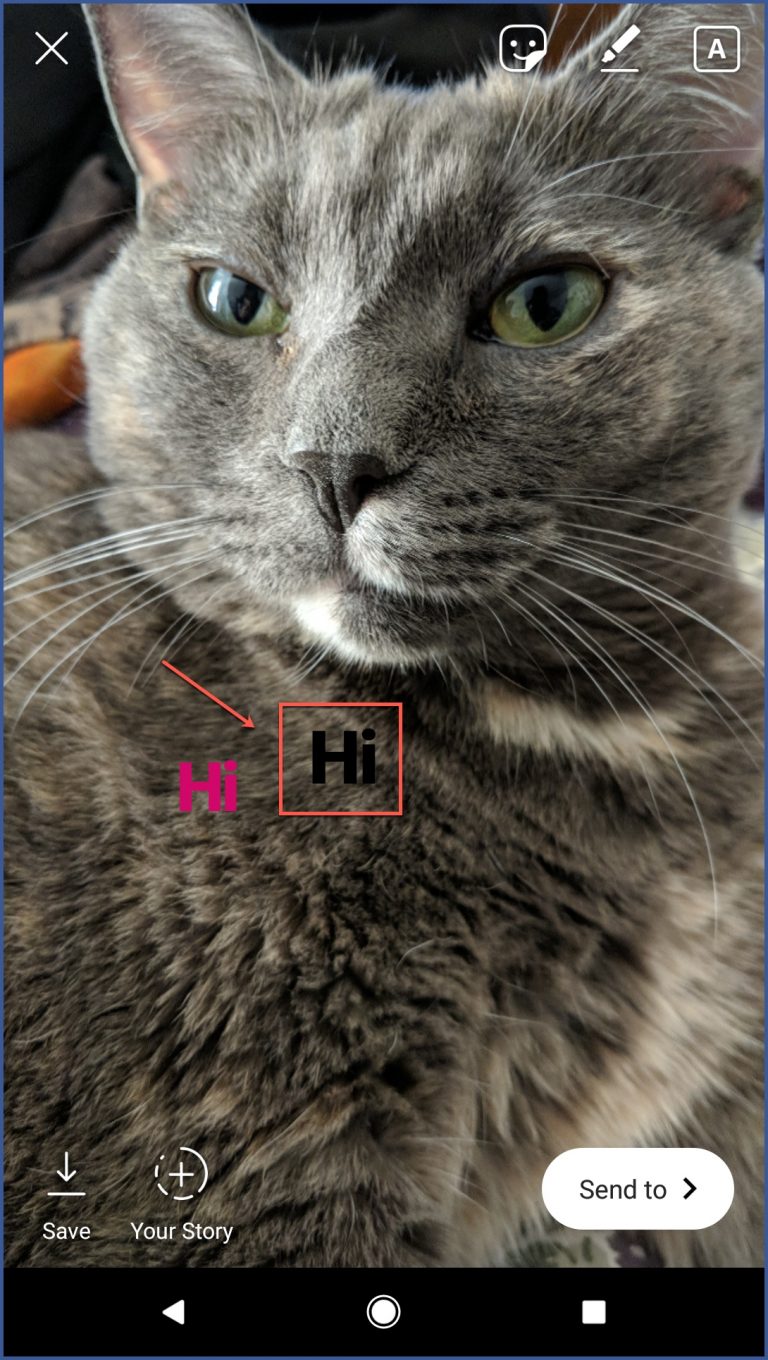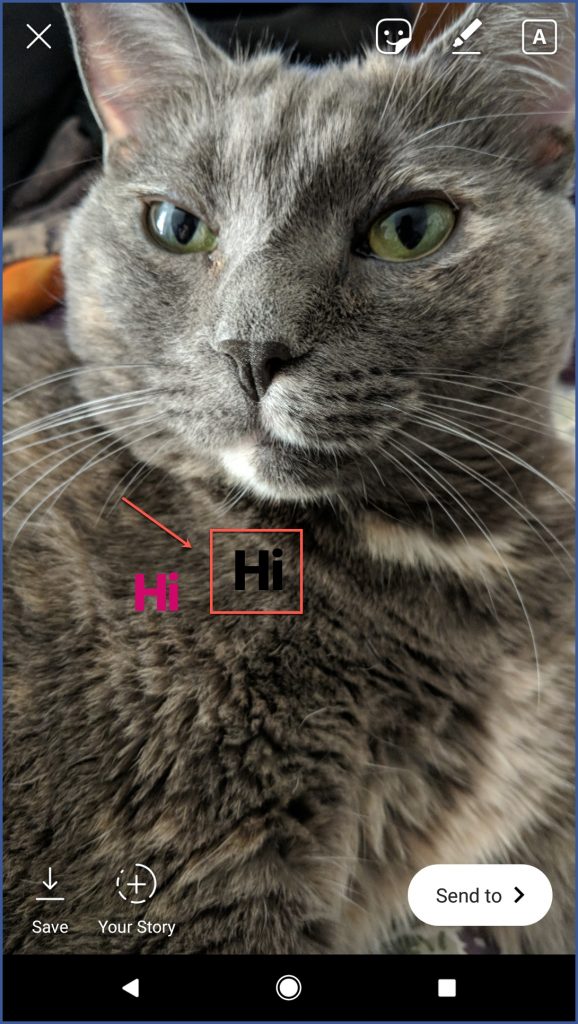 Step 3: Place the top layer of text slightly off-center from the bottom layer of text until it creates a drop shadow effect.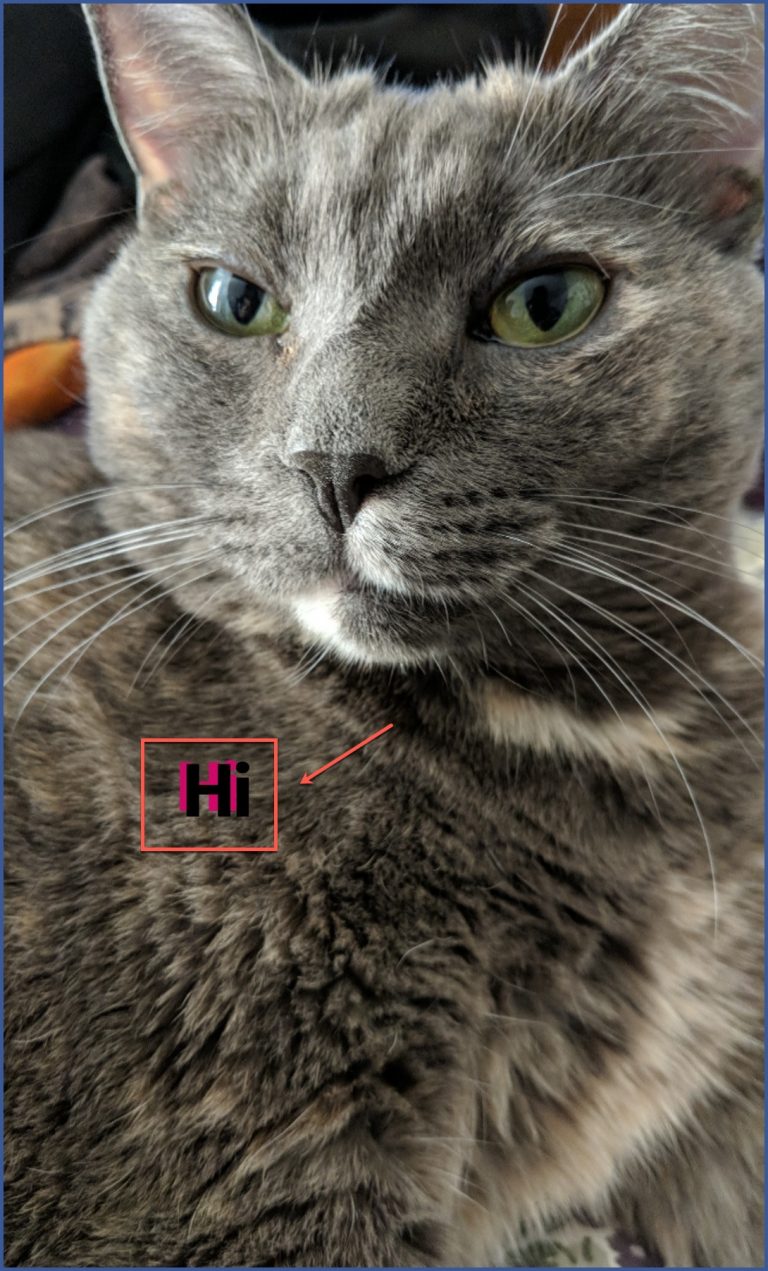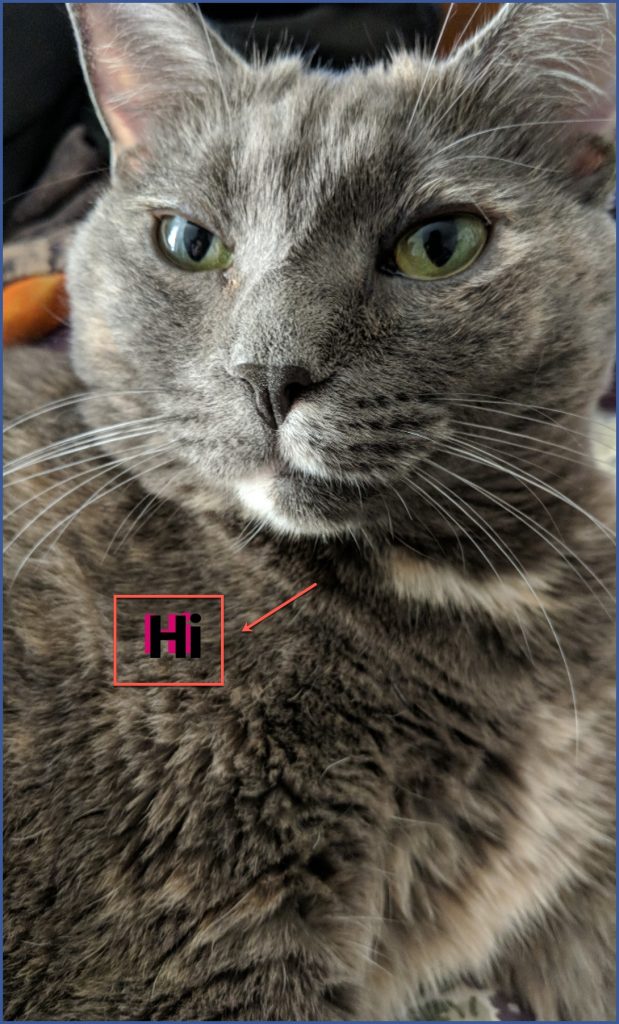 Trick #3: Record "Hands-Free"
Holding the record button when making a Story can be limiting. That's why earlier this year, Instagram introduced a video feature that allows you to press the record button and let go. With this feature, you can easily switch between your front and rear camera without stopping recording.
Step 1: Open your Instagram Stories camera. At the bottom of the screen, swipe through the effect options (Live, Normal, Boomerang, Hands-Free). Choose the Hands-Free option.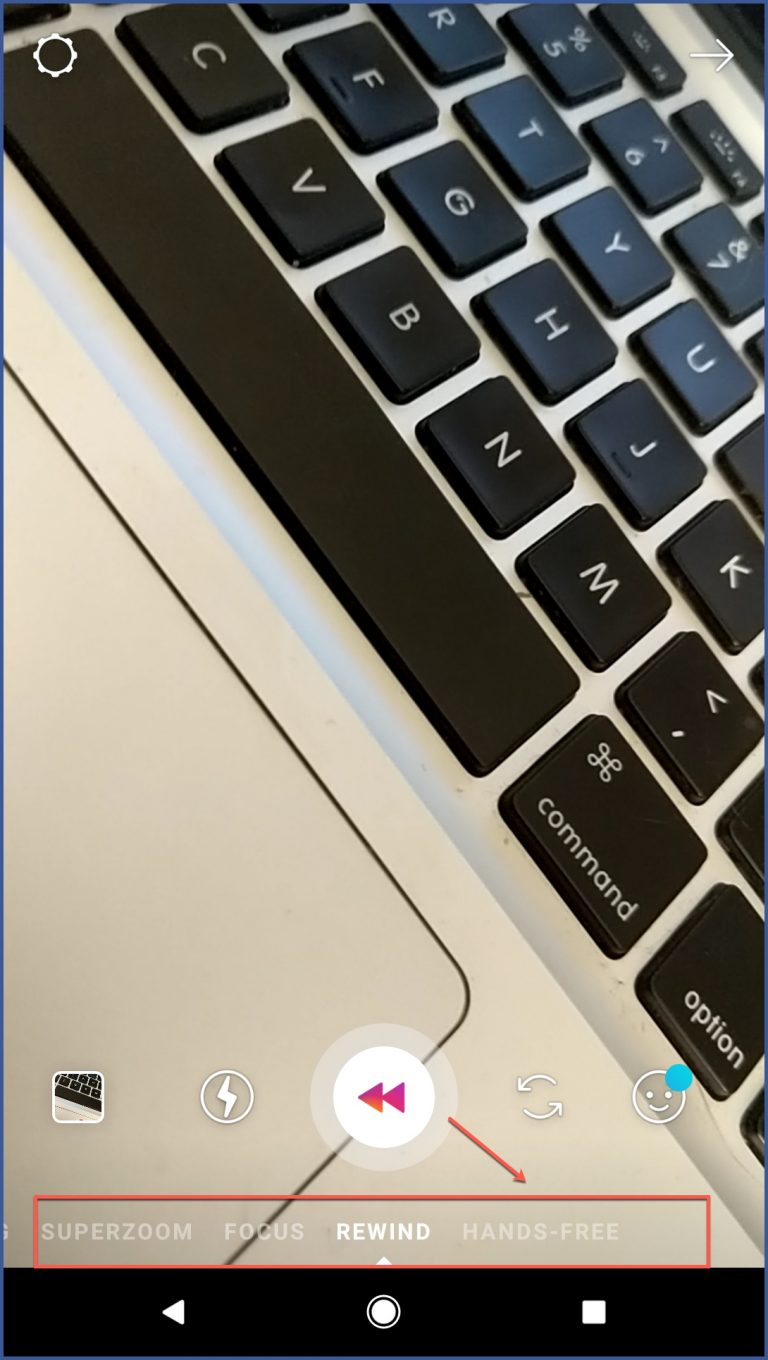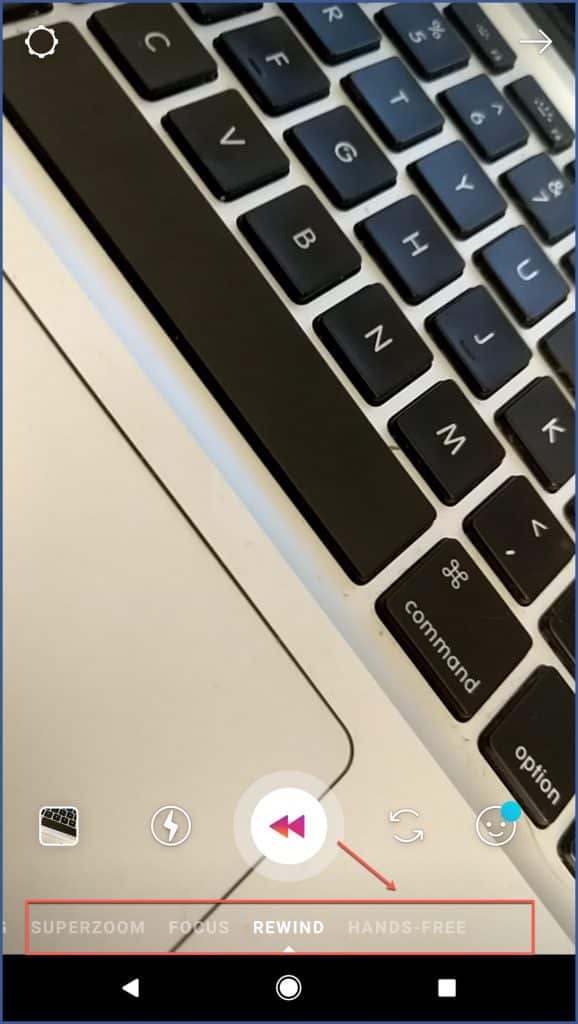 Step 2: Begin recording by tapping the record button at the bottom of the screen. Record until the maximum video recording time runs out or tap the recording circle.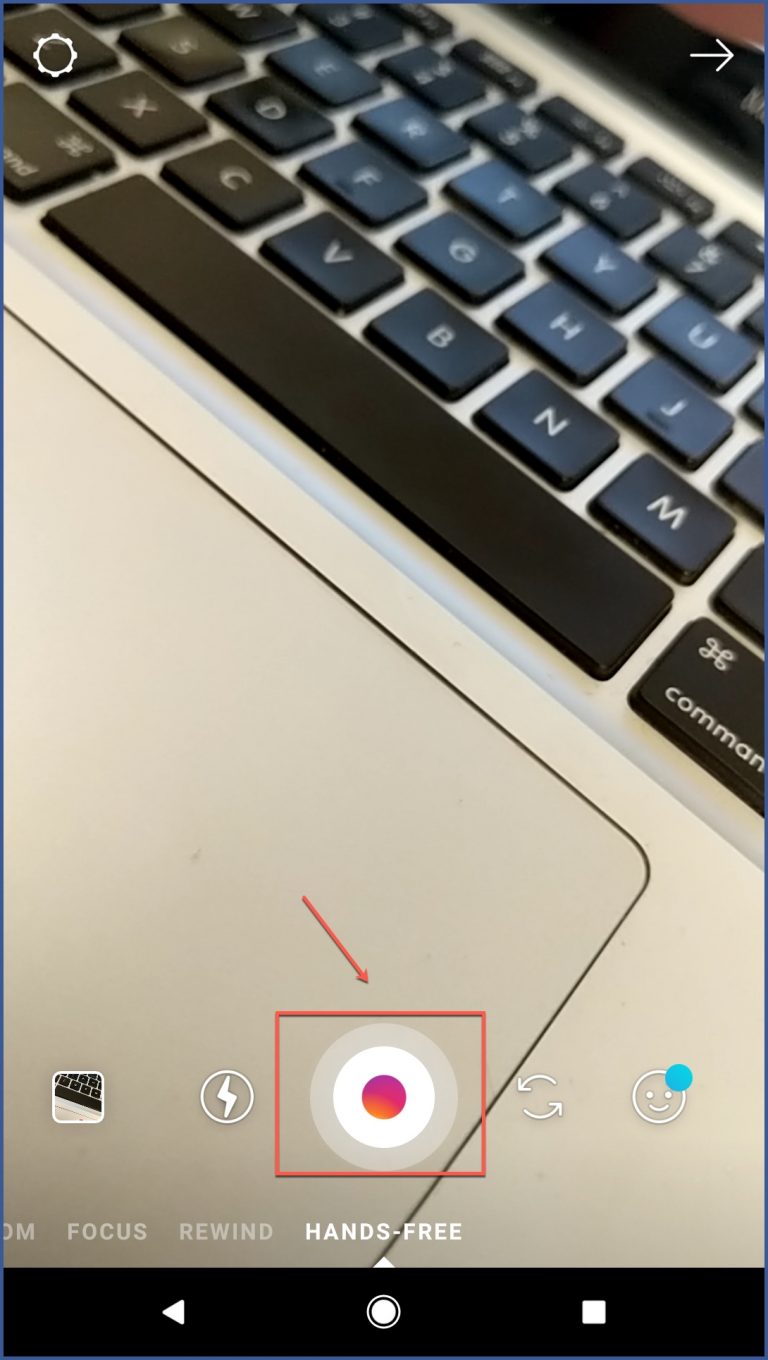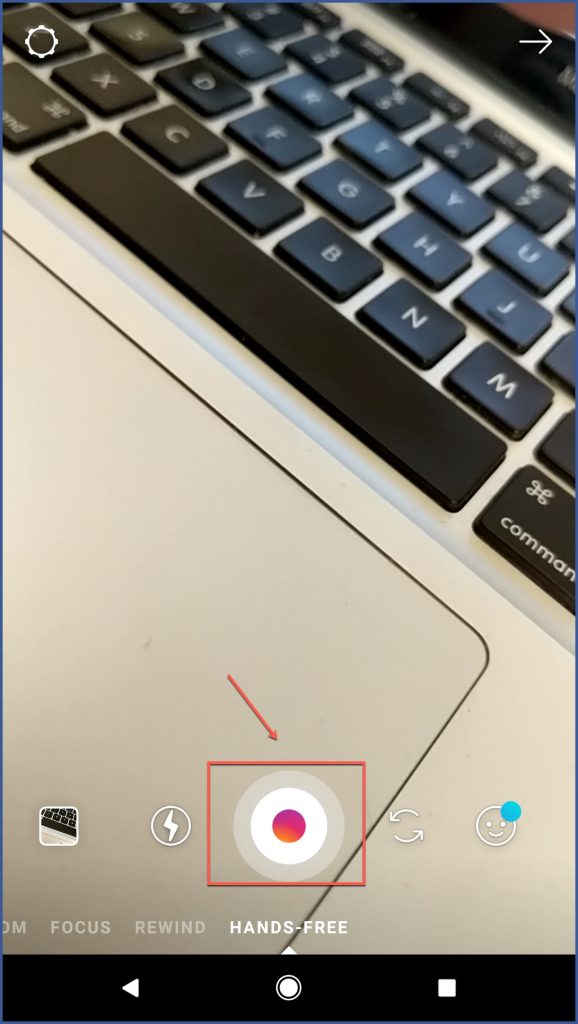 Trick #4: Create a Solid Background Color
If you want to get really creative without using photo or video in your Stories, you can create a solid background color. You can then share your message as text or drawings.
Step 1: Select a color by tapping the pen icon in the top-right corner of the screen.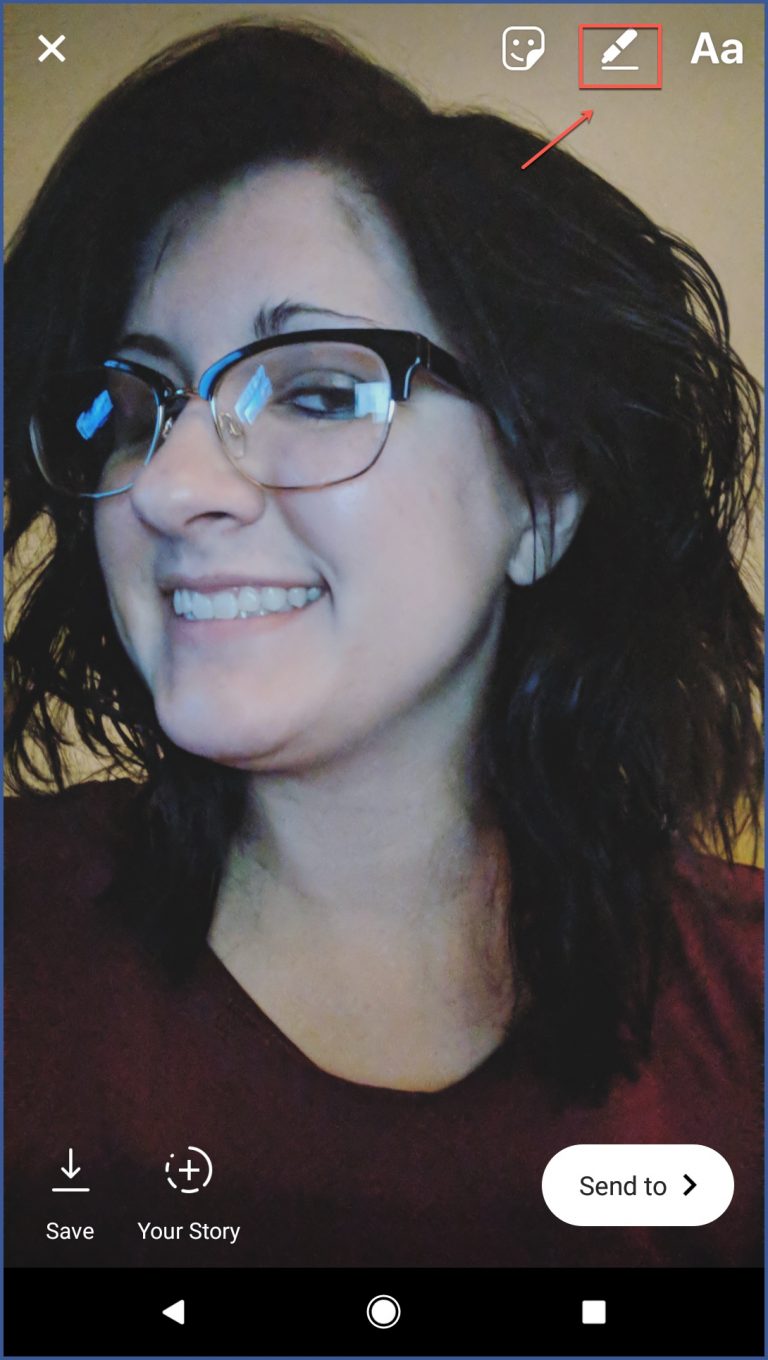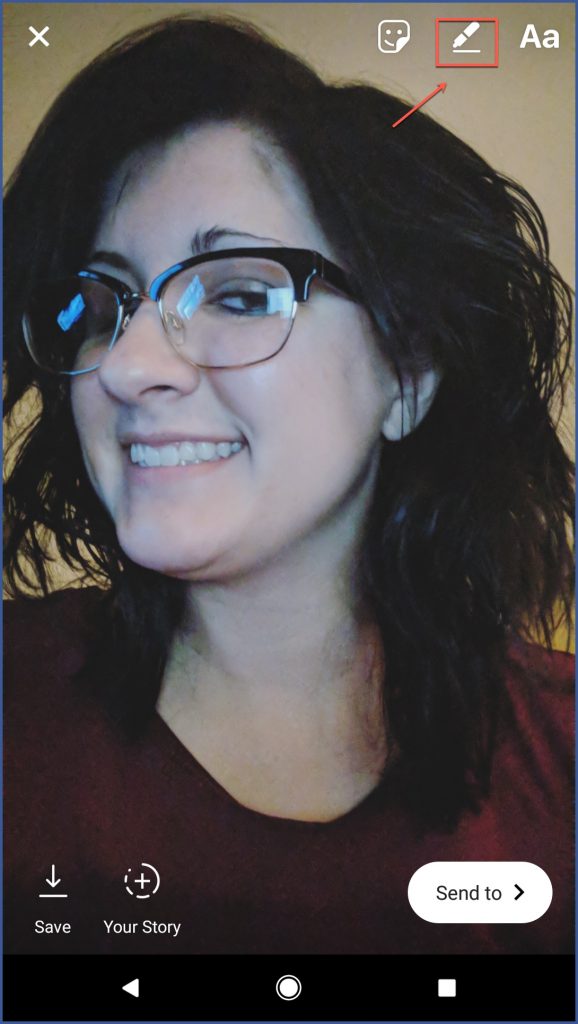 Step 2: Tap and hold on the screen for one to three seconds. The screen will fill with your chosen solid color.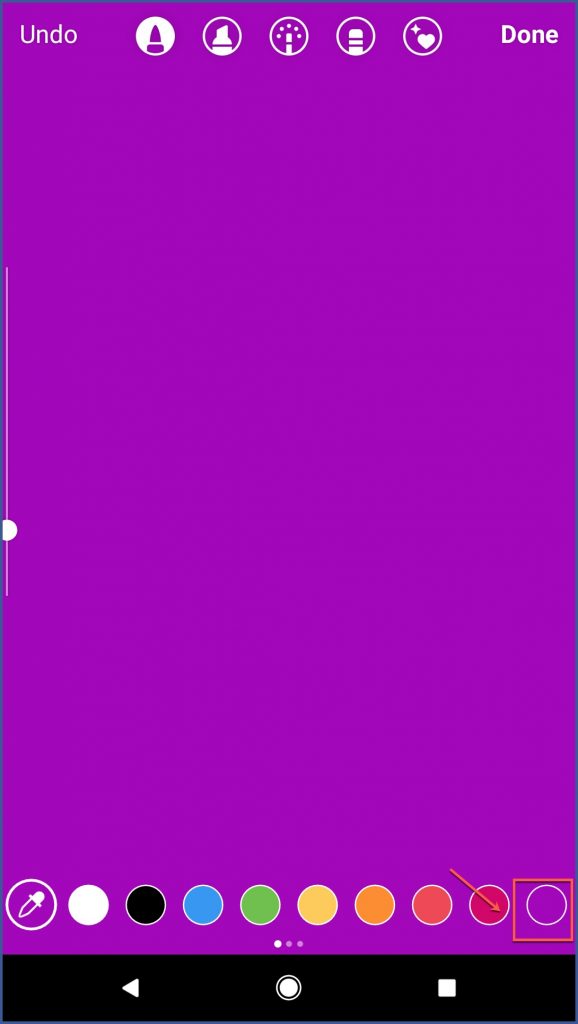 Trick #5: Create a Selfie Sticker
Ever heard of a selfie sticker? This fun feature allows you to make a sticker out of a selfie. You can then use the sticker in your Stories.
Step 1: At the top of your screen, tap the sticker button. Select the camera option.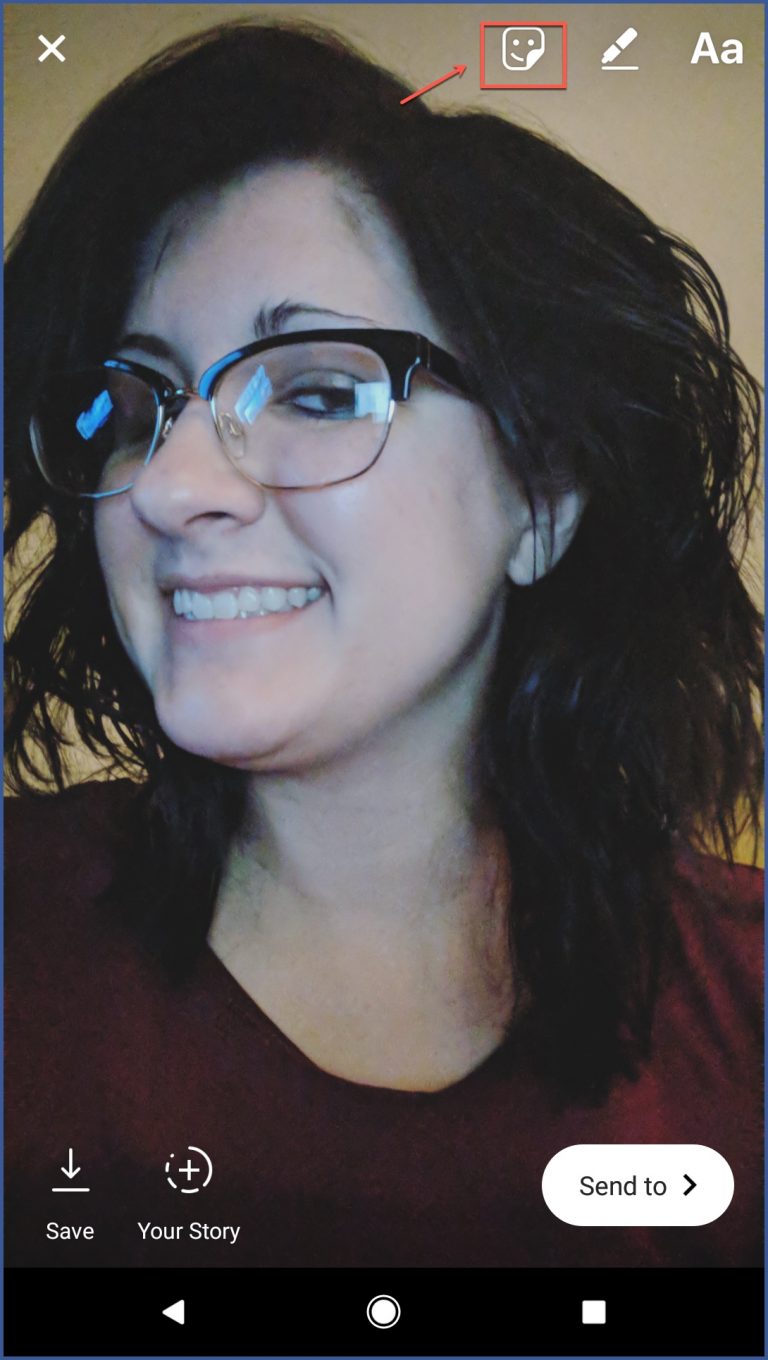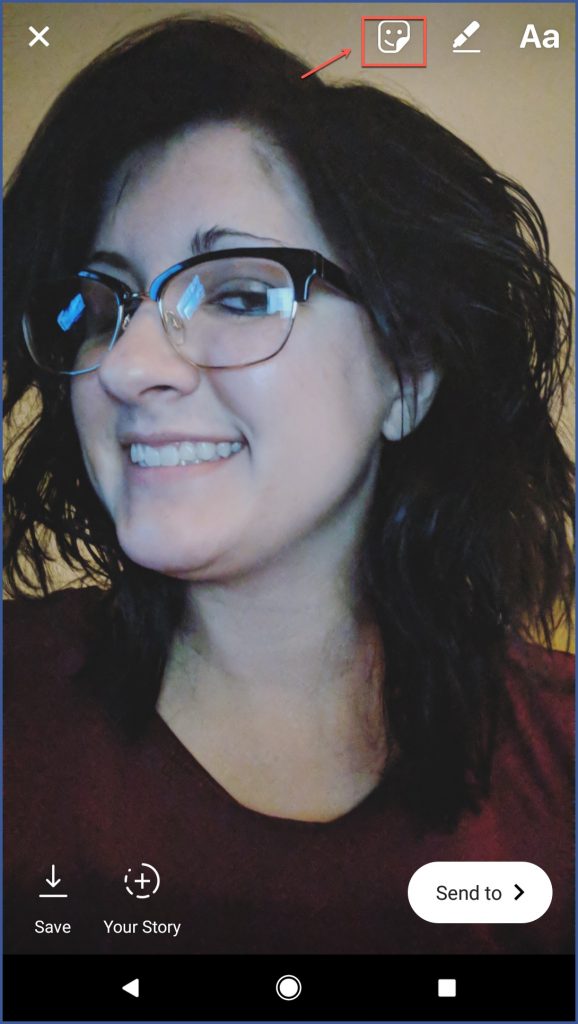 Step 2: Take a selfie (pose as desired).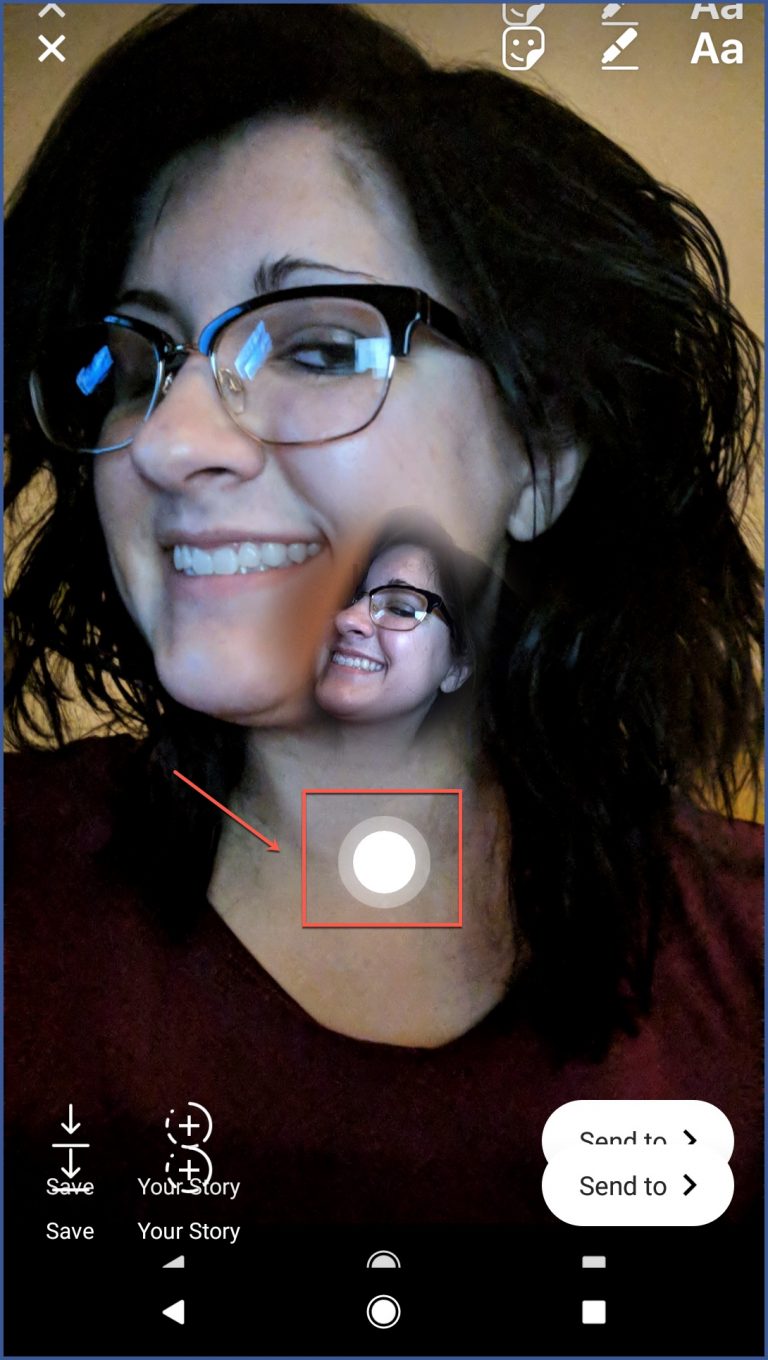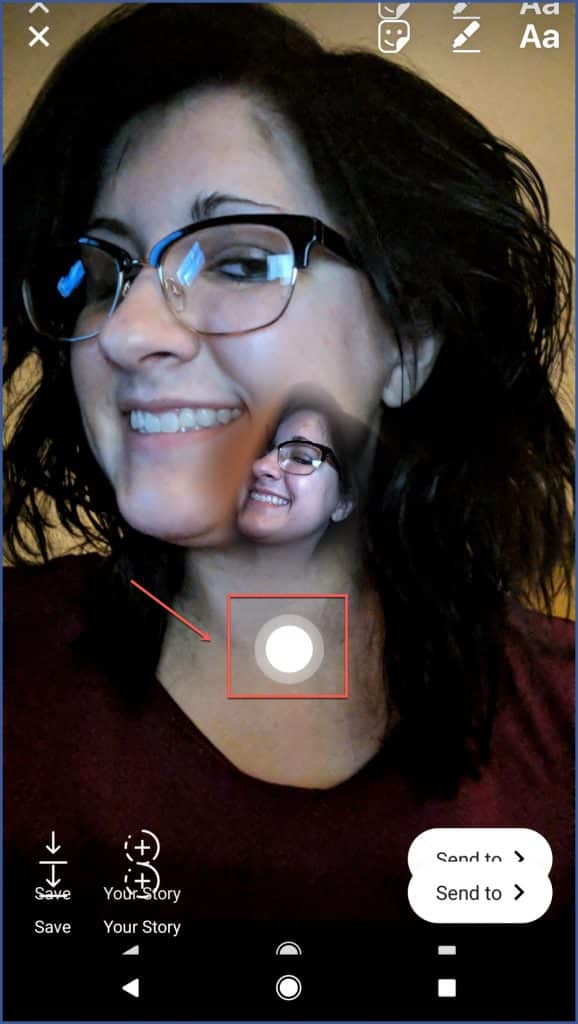 Step 3: Position the selfie sticker on the screen as desired. You can create a circular border around the sticker by tapping it. To remove the border, tap the sticker again.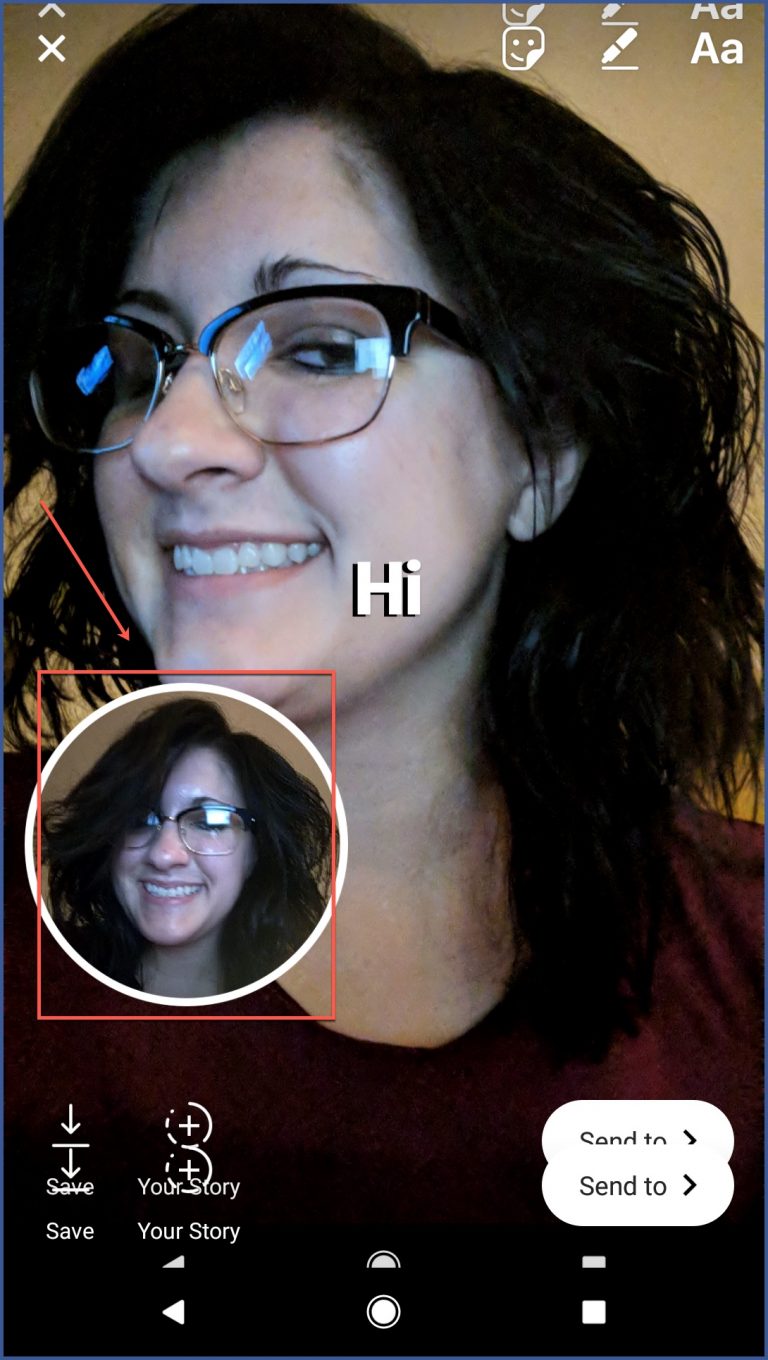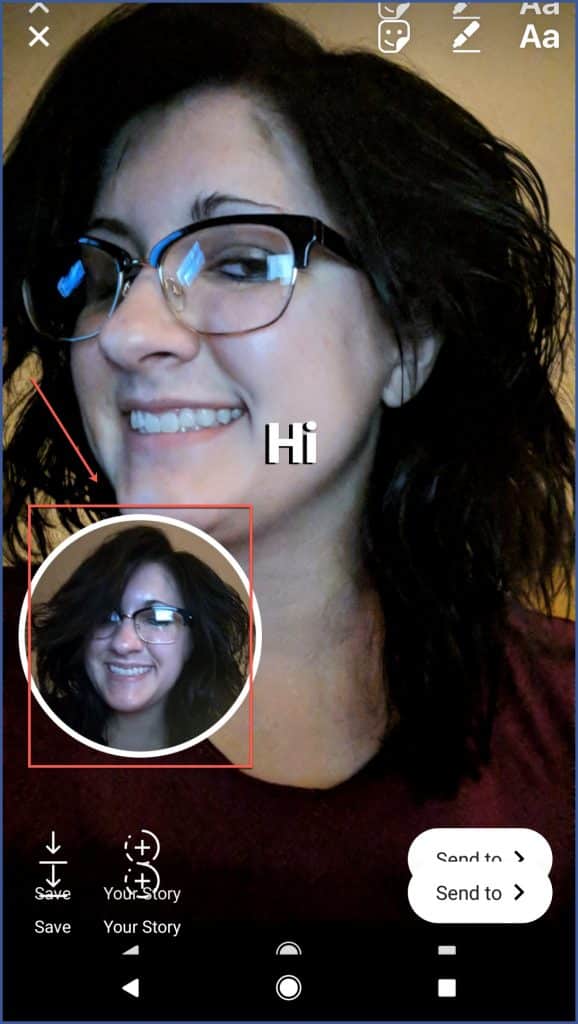 Trick #6: Use One Finger to Zoom In and Out
Instead of pinch-zooming, you can zoom in and out in an Instagram Story with just one finger. It's a lot easier this way because pinch-zooming can be sensitive or inaccurate.
Step 1: Open the Instagram Stories camera. Begin recording your video by holding the capture button. Slide up or down to zoom in or out.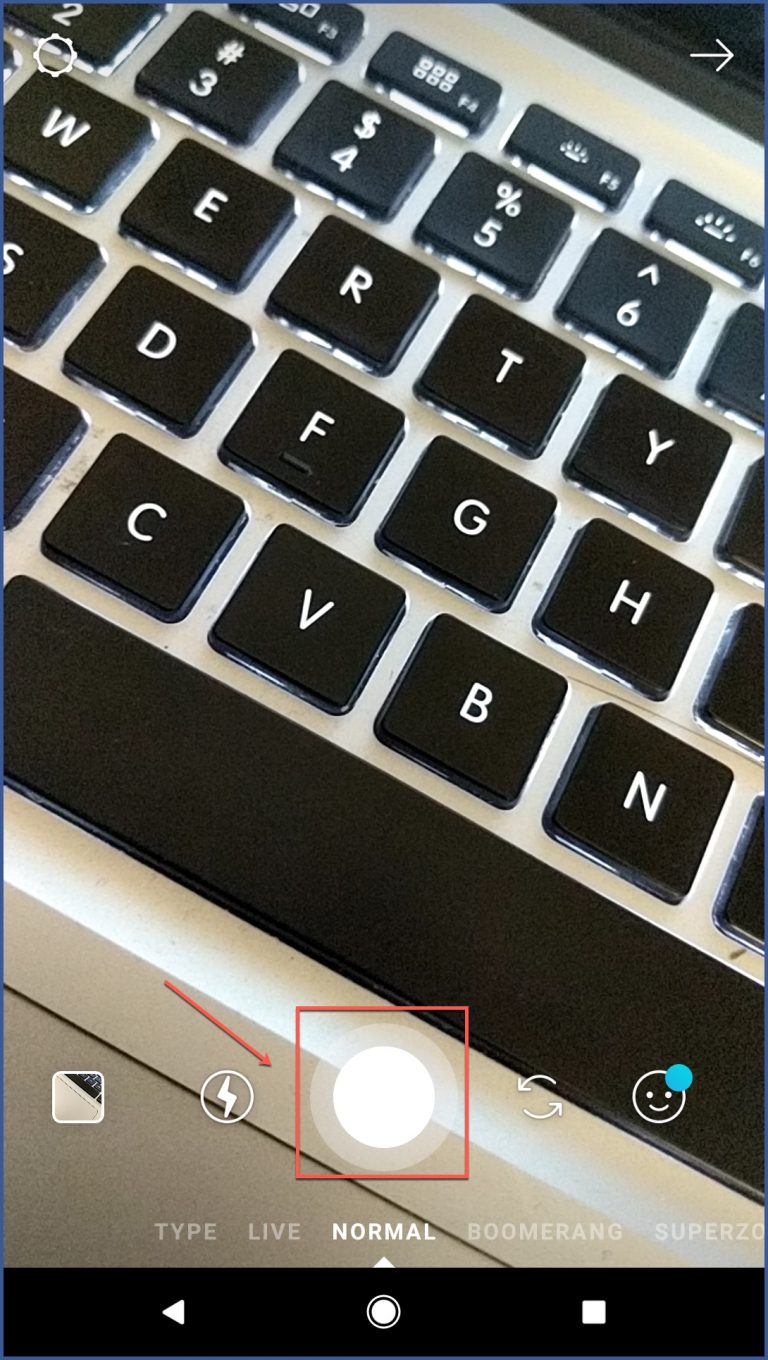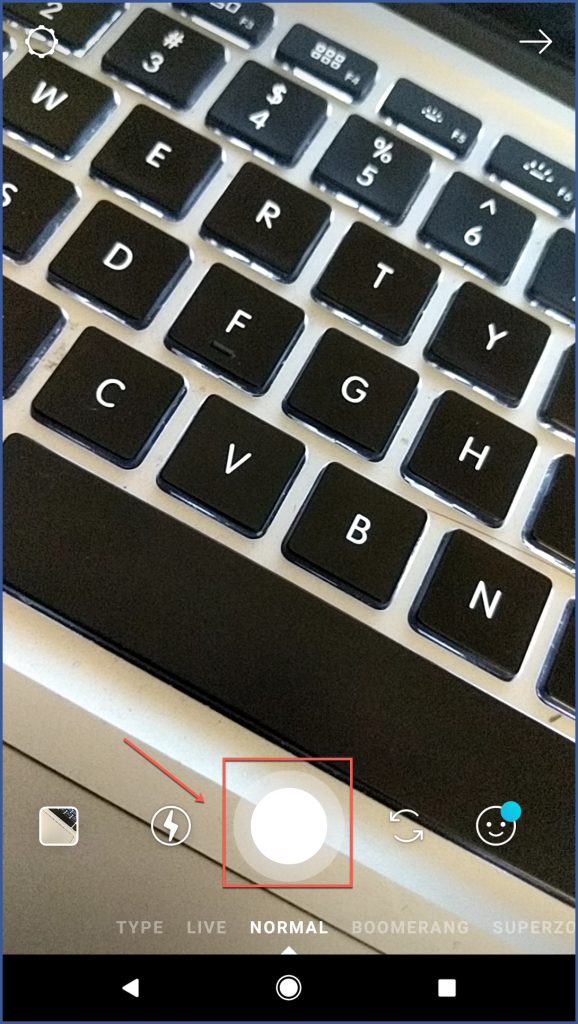 Trick #7: Mention Other Accounts
Boost your Instagram connections by mentioning other accounts in your Story, whether it be other businesses or influencers you work with. Every time you mention someone, they will receive a notification of the tag and a direct message with the preview of your Story.
Step 1: Select the "Aa" icon to add text.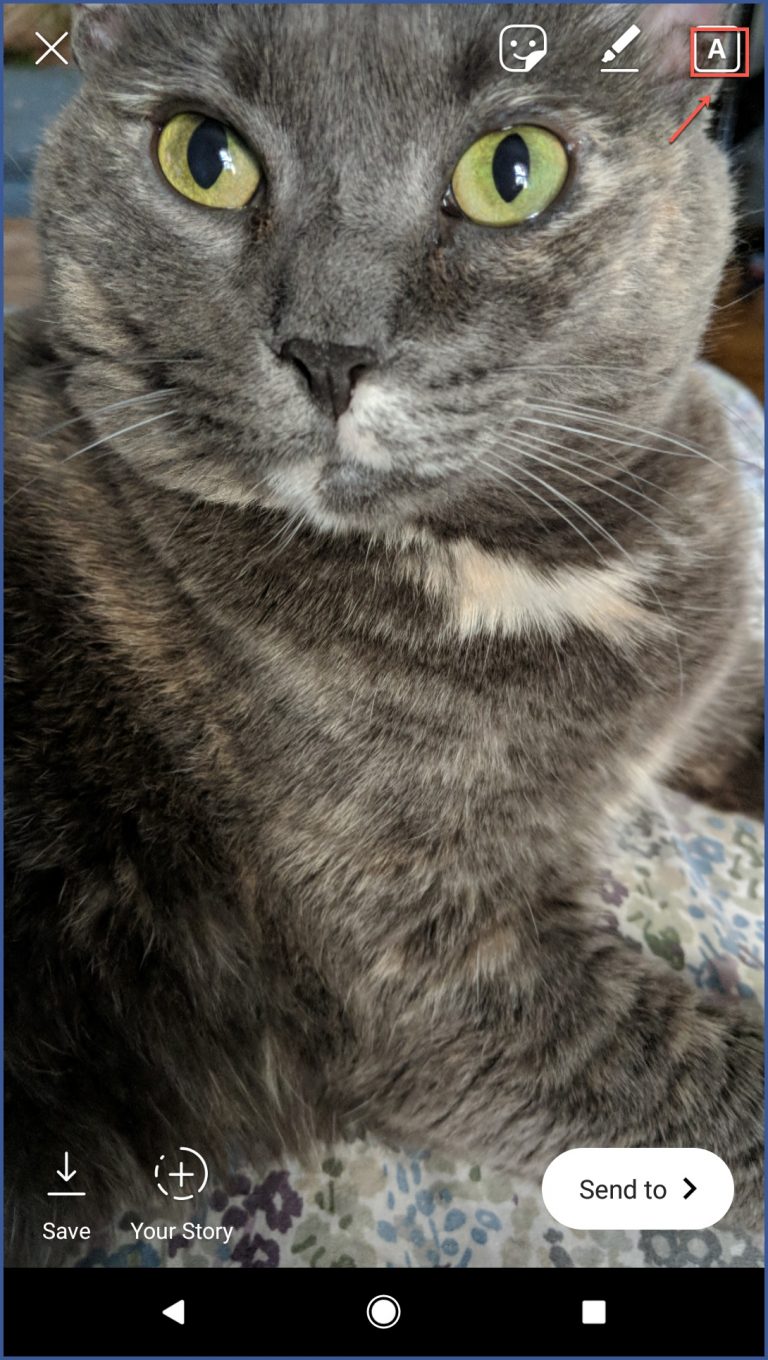 Step 2: Type the @ symbol and the account username. A pop-up menu will appear. Select the account you want to mention.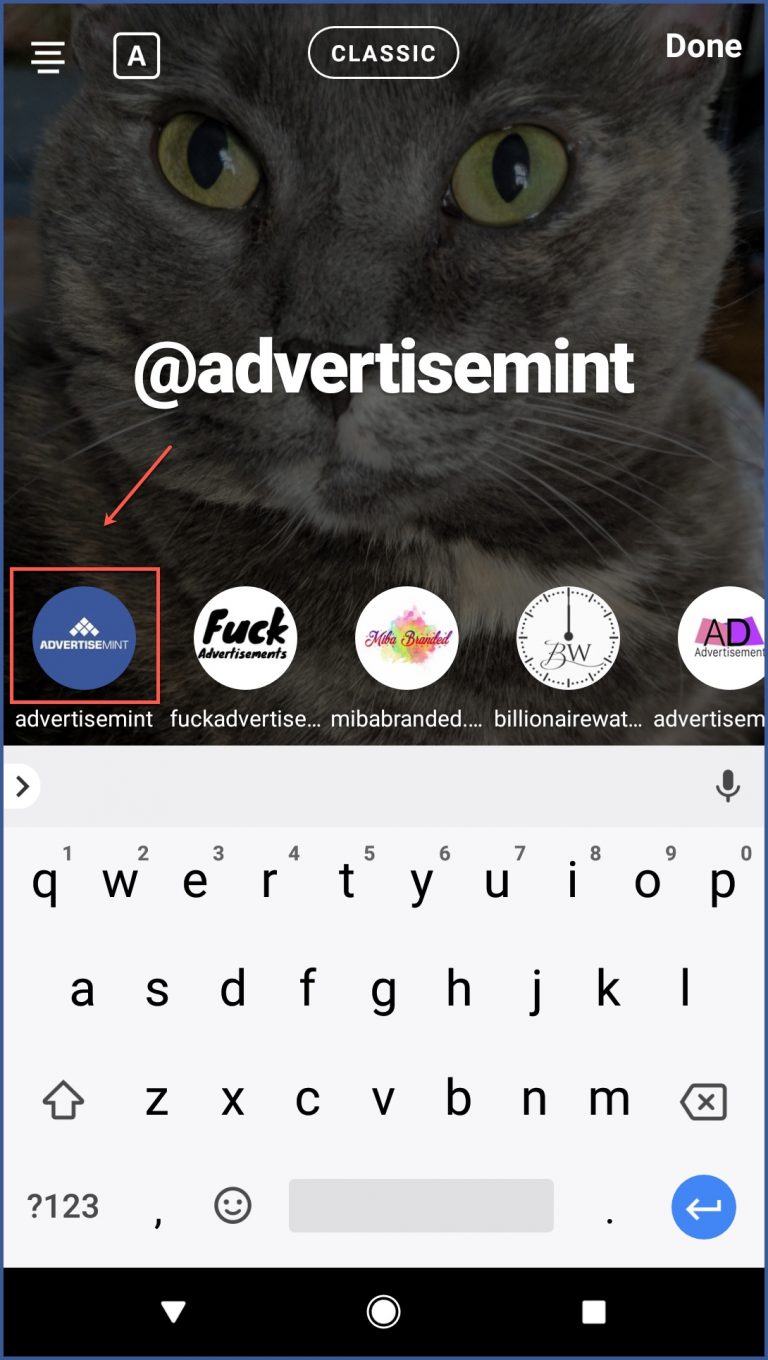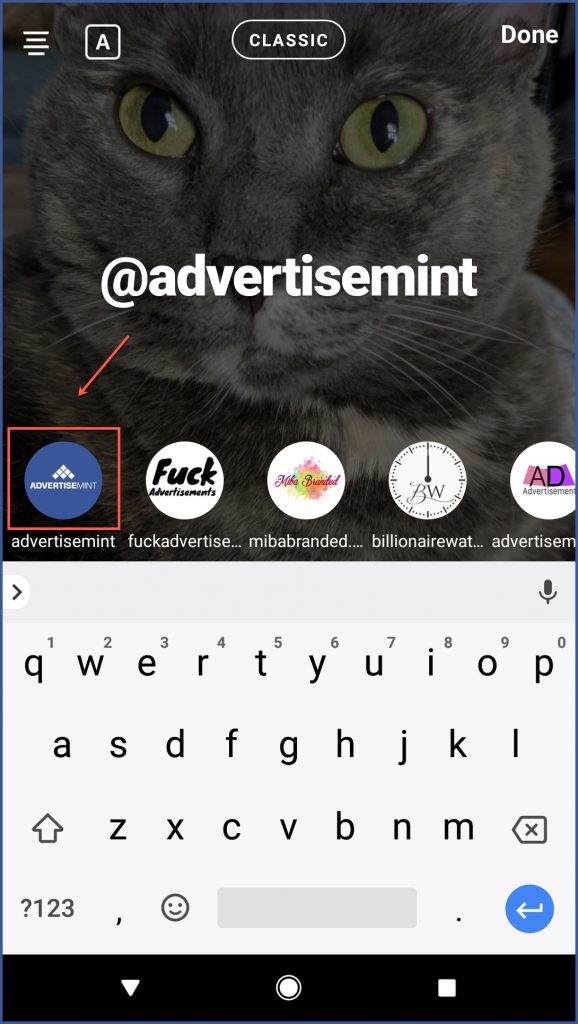 Trick #8: Upload Stories Older Than 24 Hours
Yes, there's a way to upload a Story when you don't have the time to do so right away.
Step 1: Take a photo or video from your phone's camera outside of the Instagram app. Go to Stories and click the camera roll icon.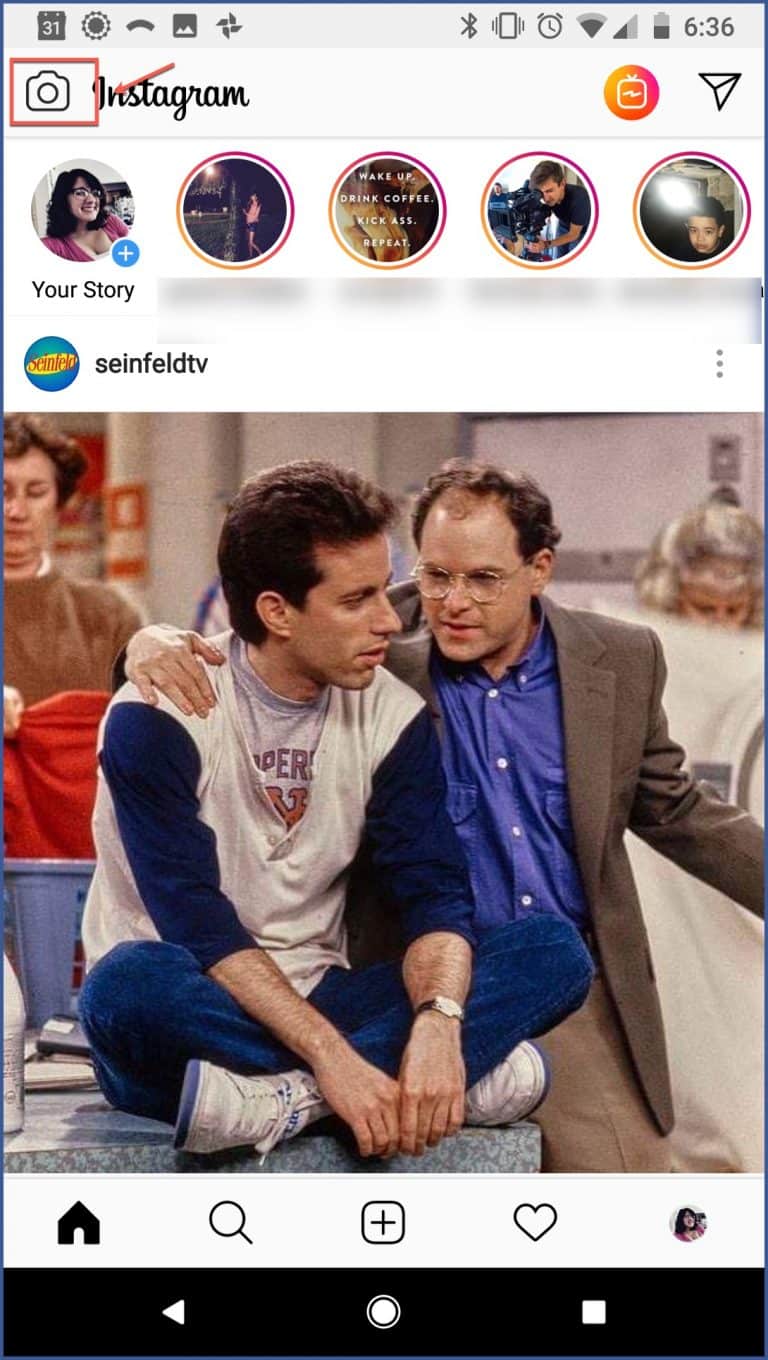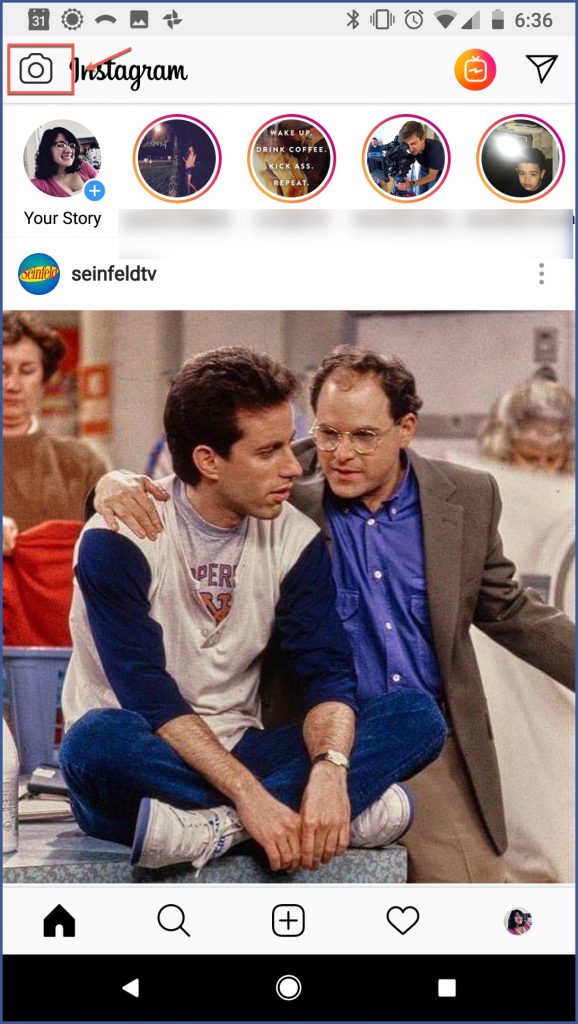 Step 2: Choose a photo or video from your gallery and upload.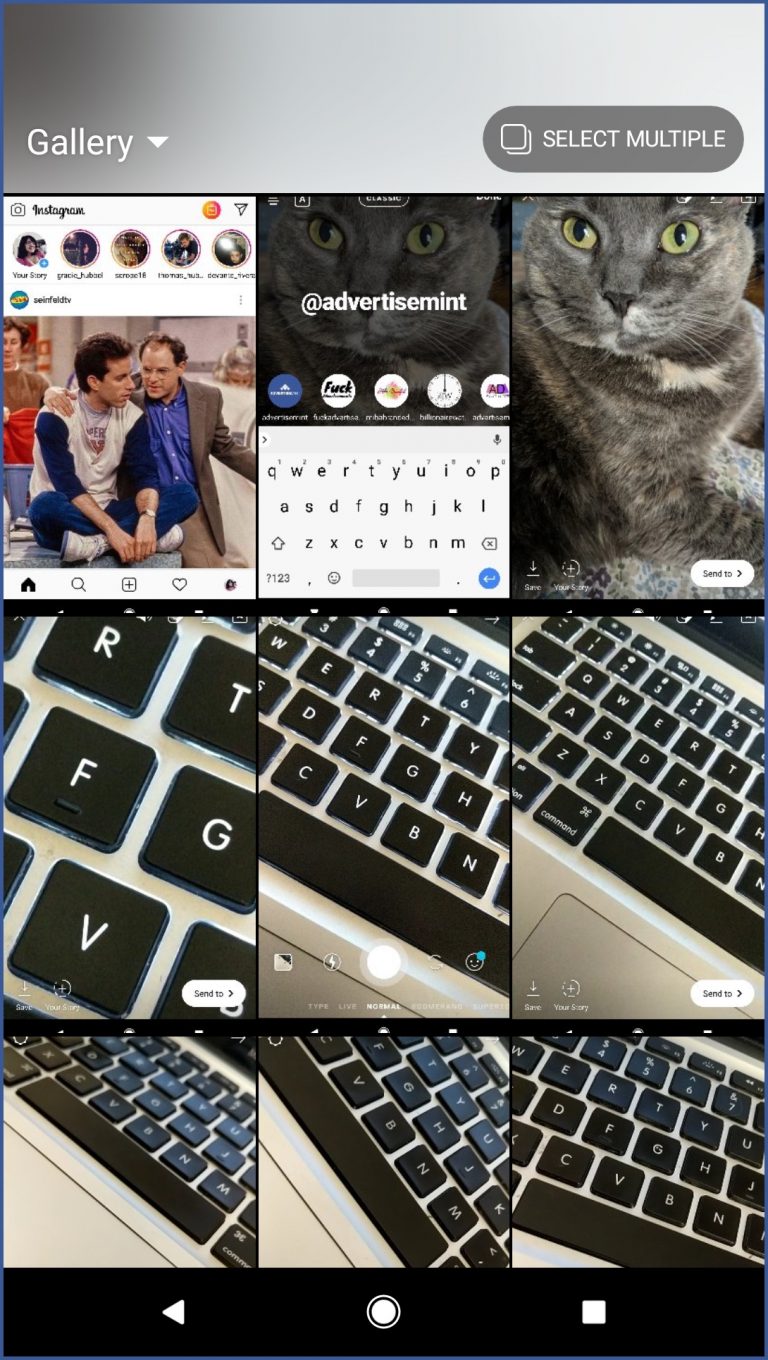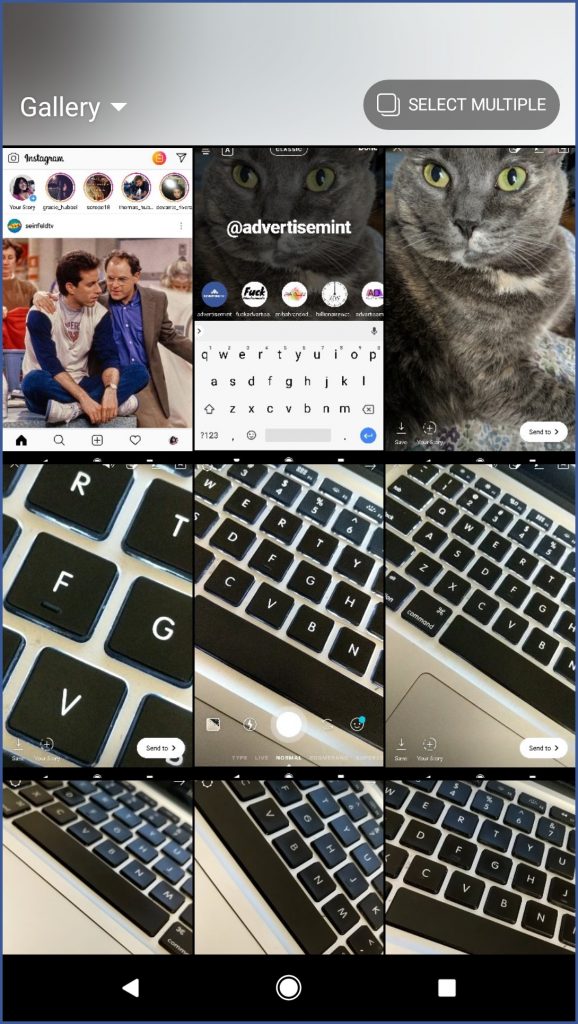 Trick #9: Hide Your Stories from Specific Users
Every now and then, you want to share a Story, but you're worried about a specific user seeing it. Guess what? You can hide it from them!
Step 1: Go to your Instagram profile and select the gear icon (on iOS) or the ellipsis icon (on Android) to open your settings.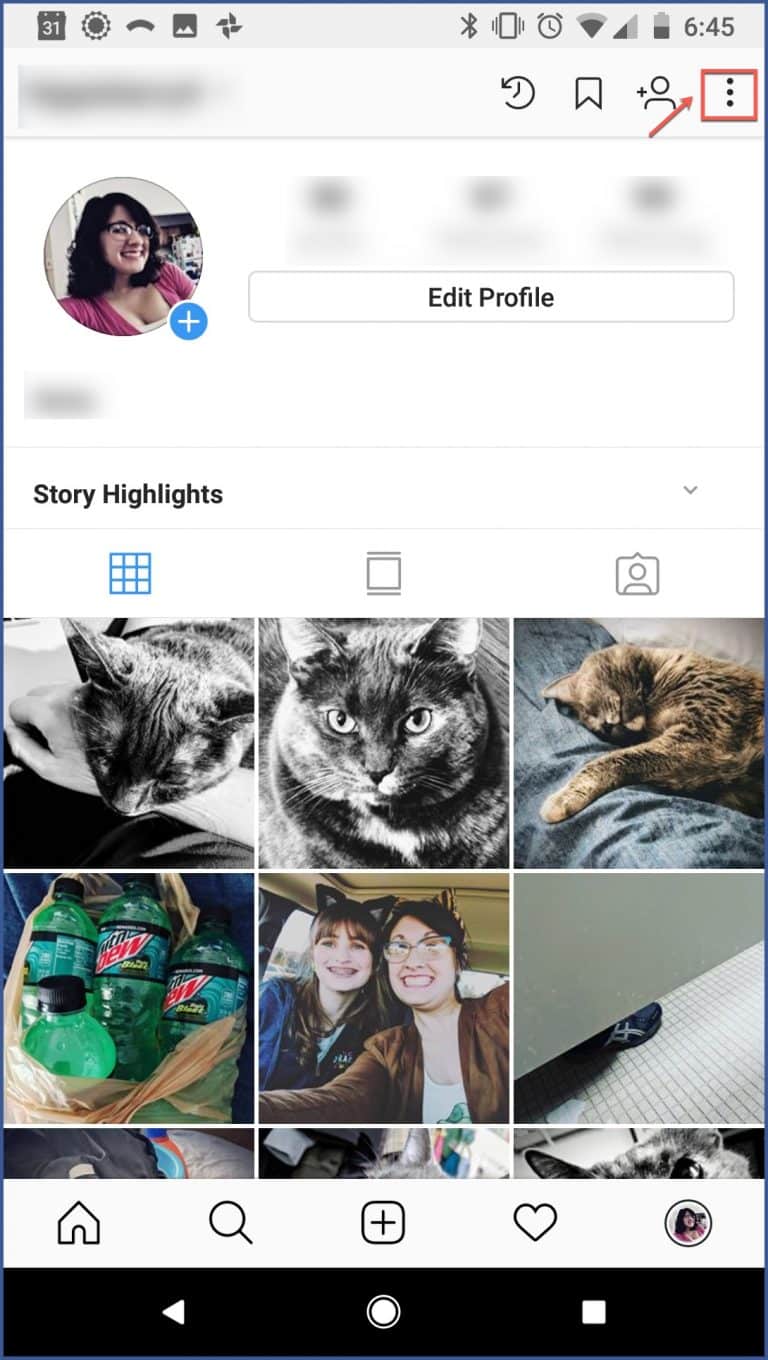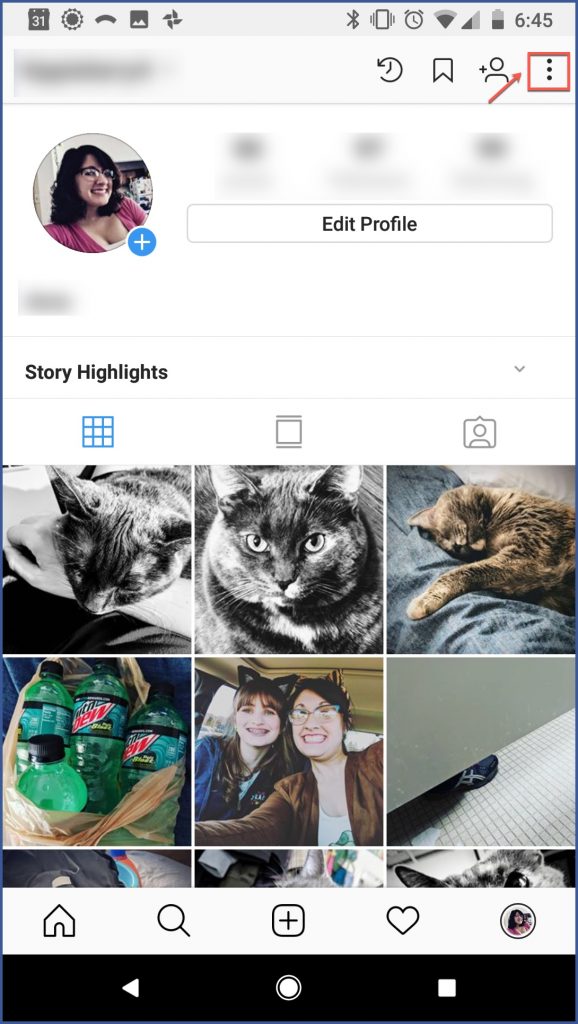 Step 2: Select "Story Controls" located under "Privacy and Security."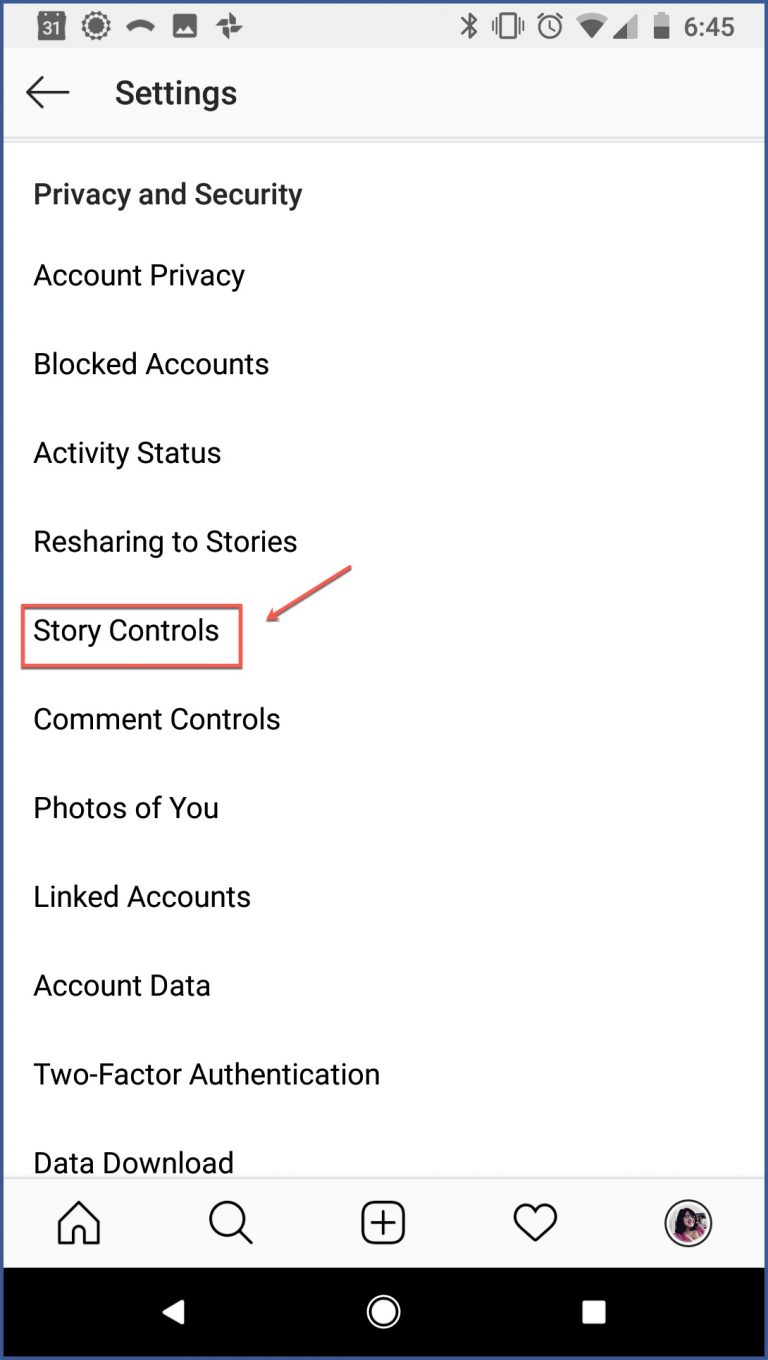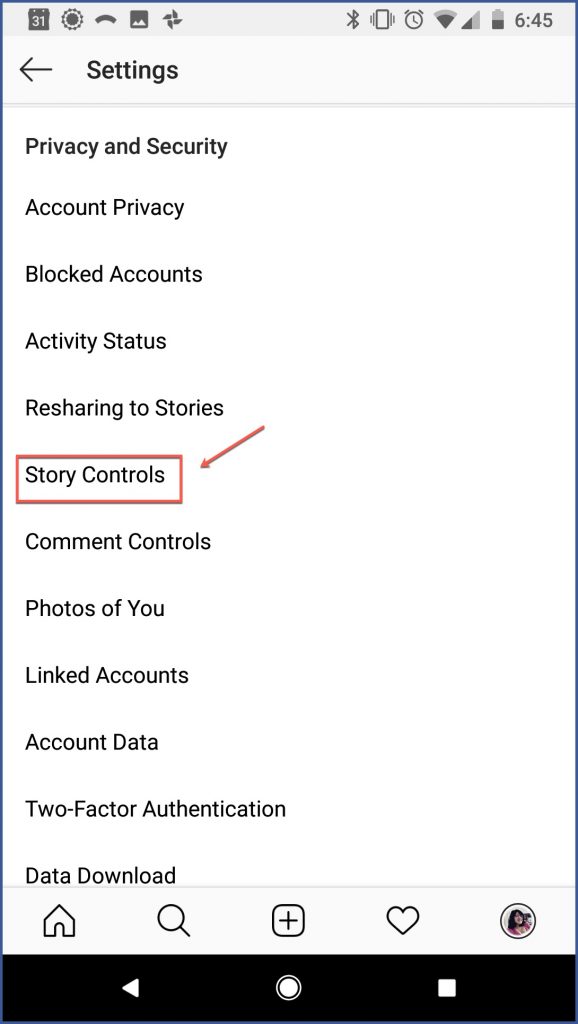 Step 3: Choose the "Hide My Story From" option.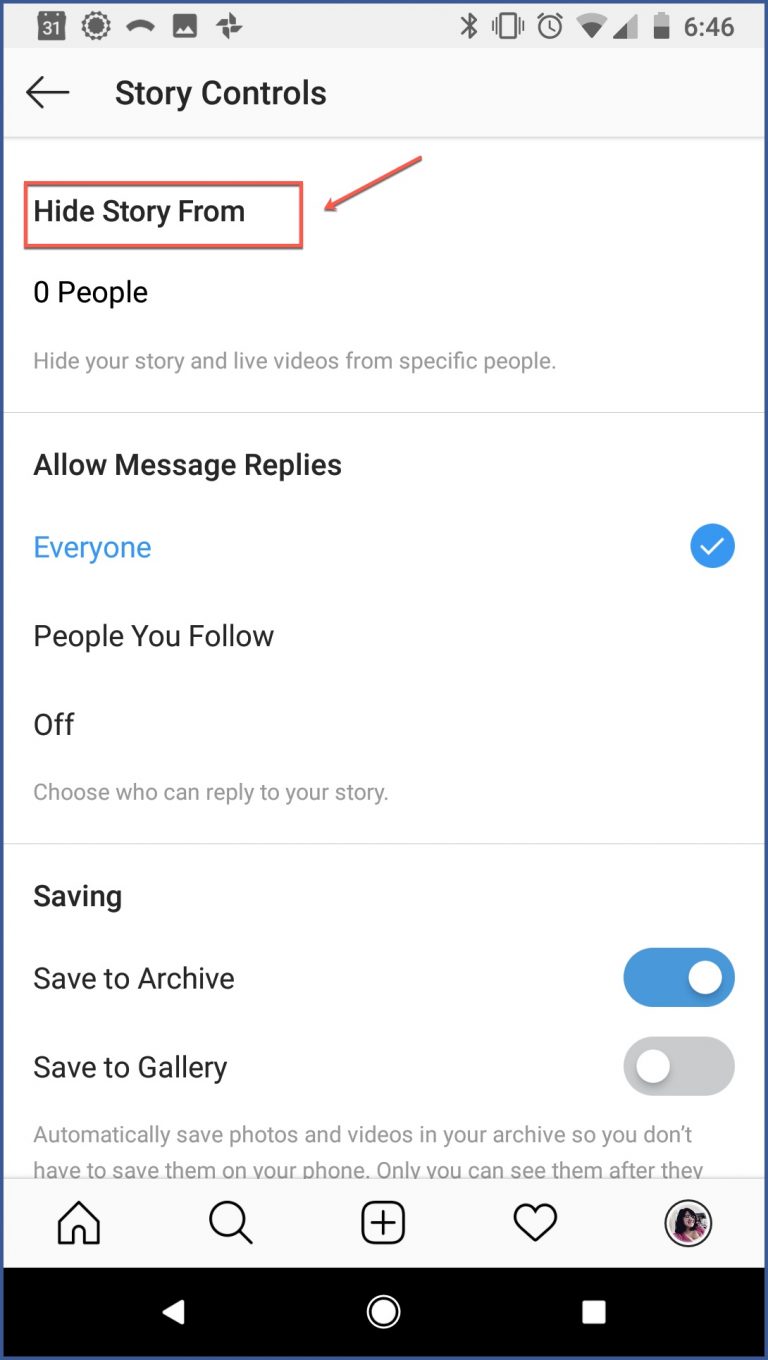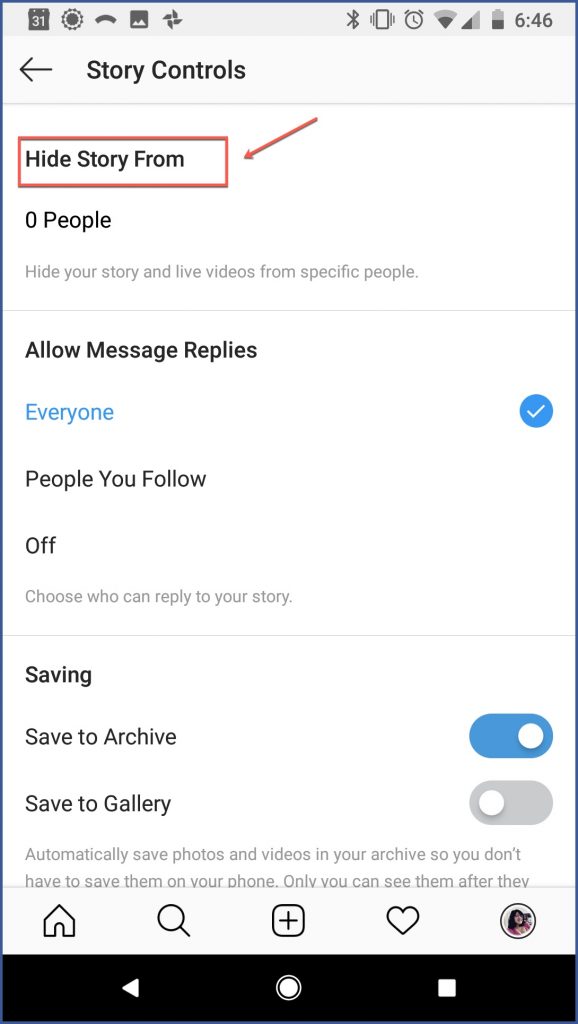 Step 4: Choose the users from which to hide your Story. Tap "Done" and you're done!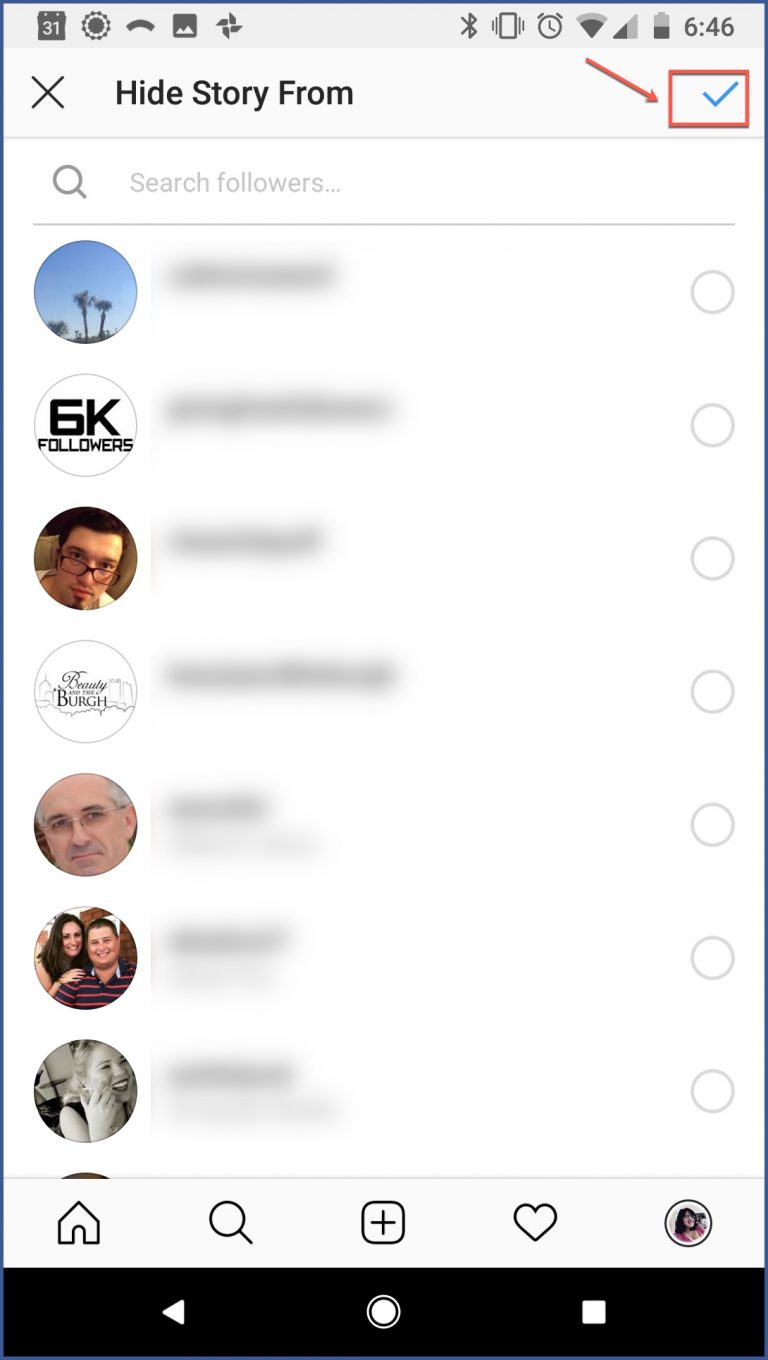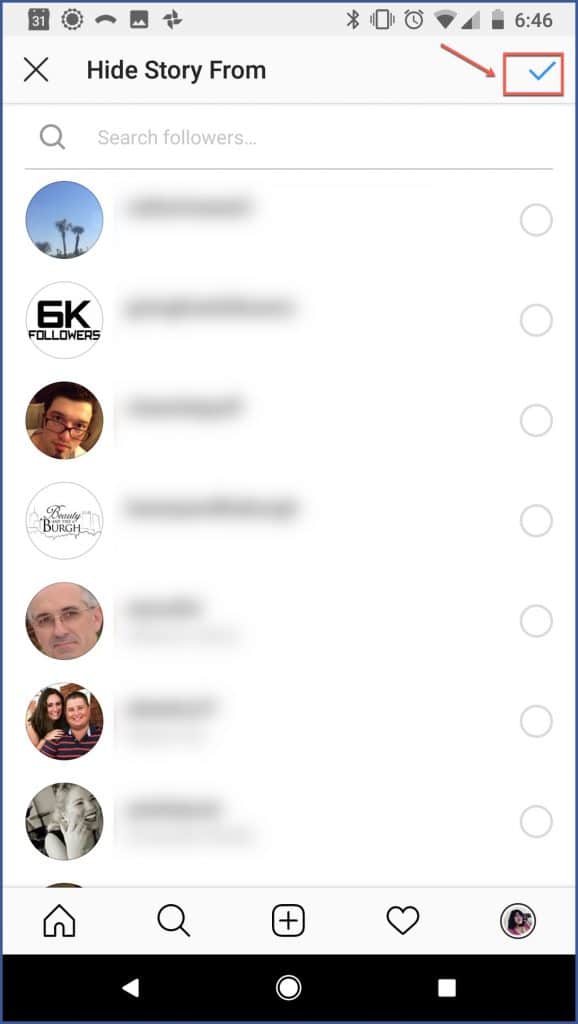 Trick #10: Hide Other Users' Stories
Tired of watching Stories you don't care about? Instagram's got your back. Hide the Stories by other users when they start to clog up your feed.
Step 1: Load your Instagram feed. Go to where the Instagram Stories are.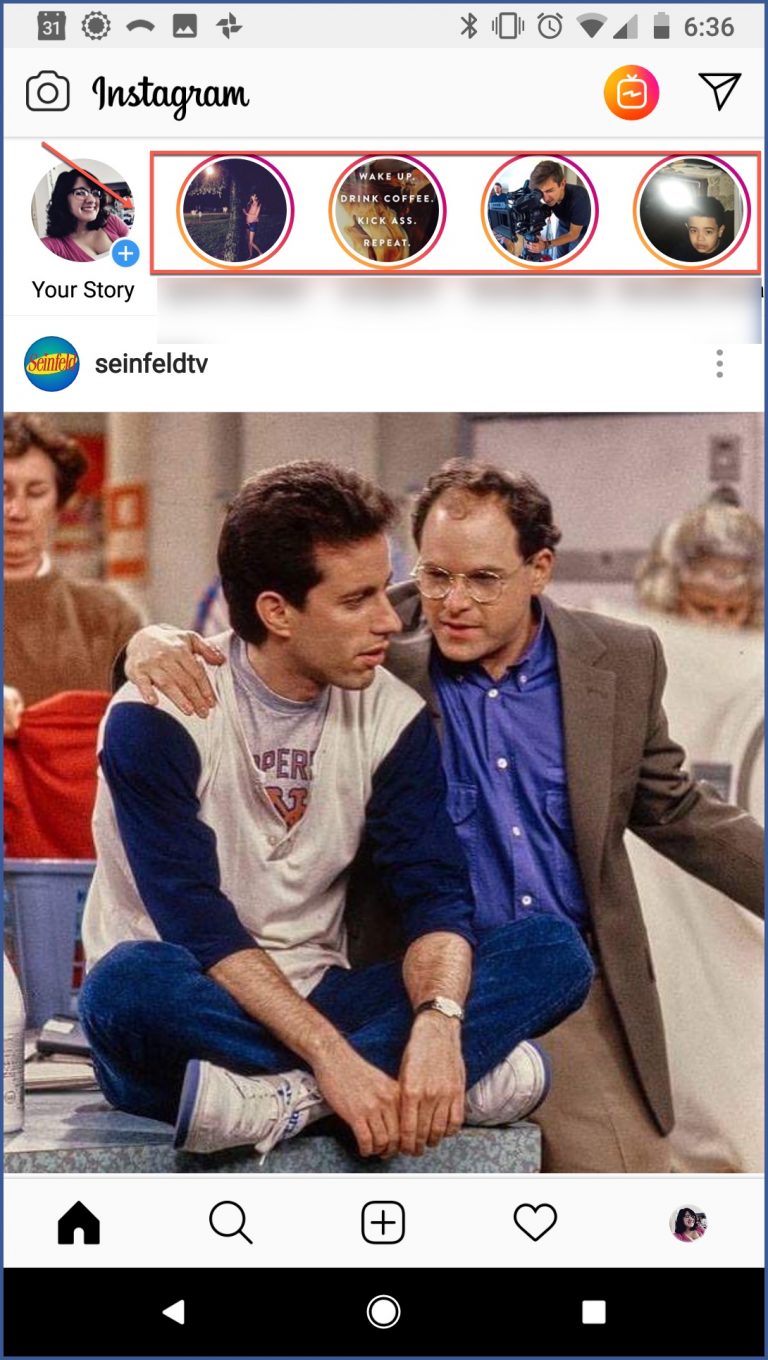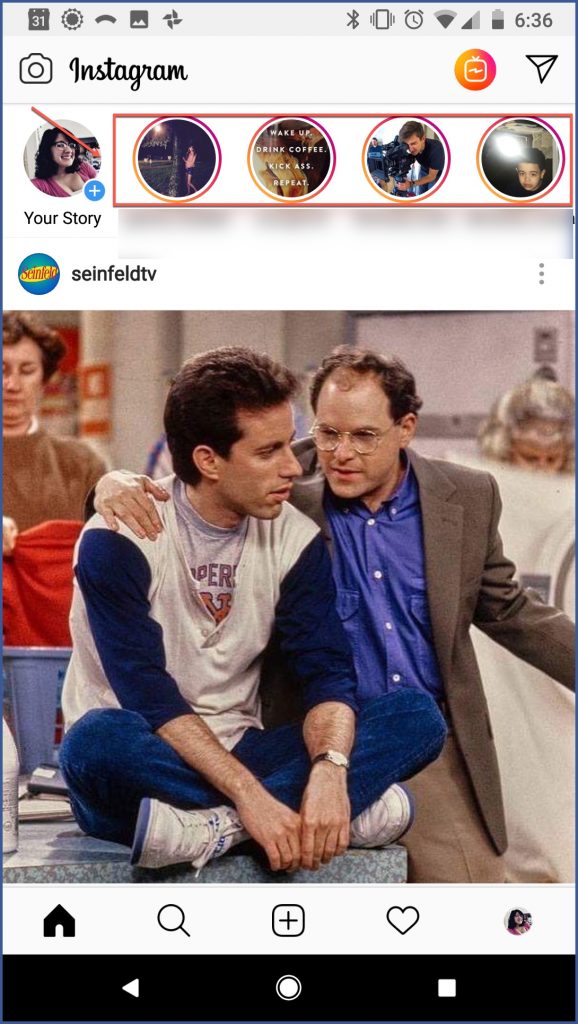 Step 2: With your finger, press down on the picture of the user whose Stories you want to hide. Select "Mute" from the menu that appears.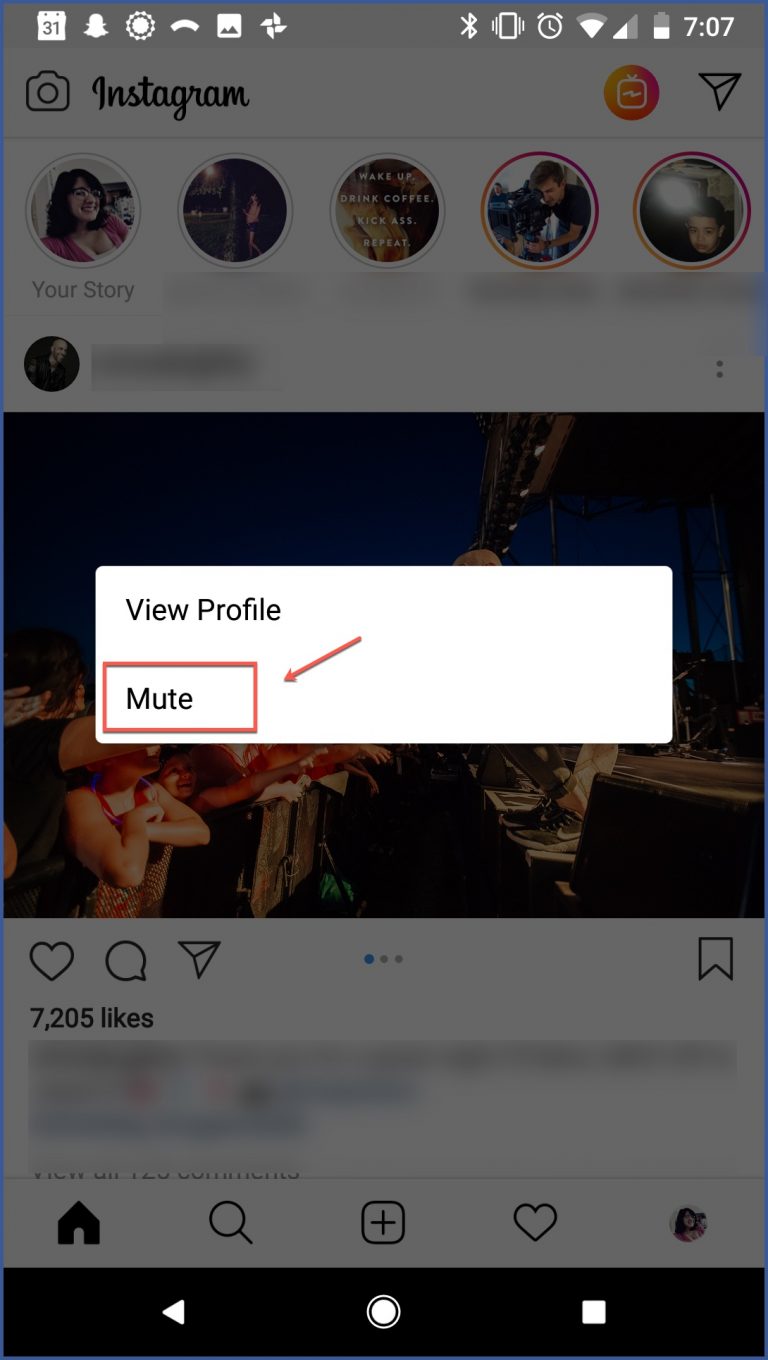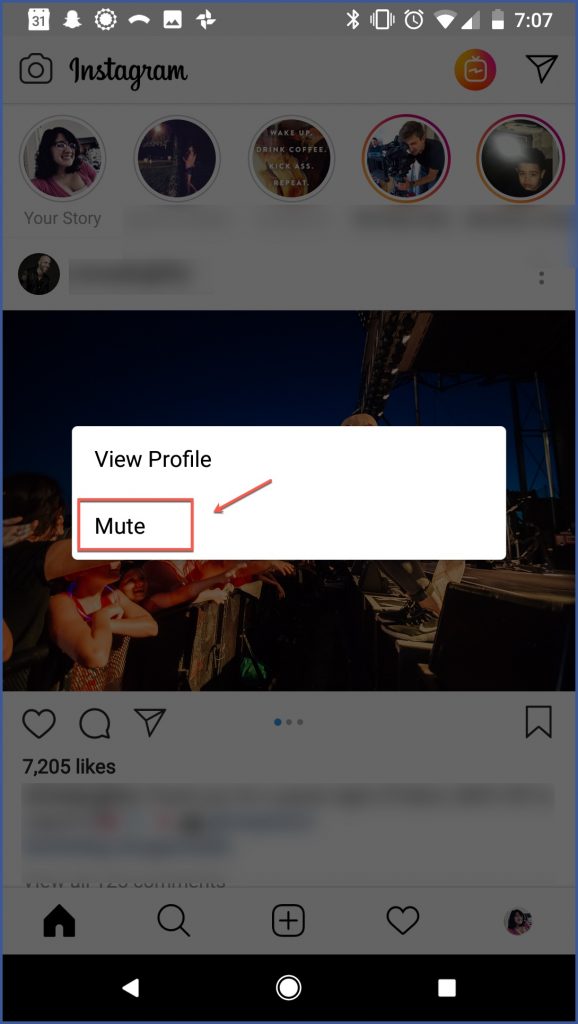 Trick #11: Download Your Stories to Camera Roll
Although part of what makes Instagram Stories unique is their lifespan of just 24 hours, there are some moments you just want to hold on to forever. Instagram is generous and makes it possible to download Stories to your camera roll.
Step 1: Open the Story you want to save and swipe up. In the menu bar below your Story, tap the arrow icon that's pointed down. And you're done!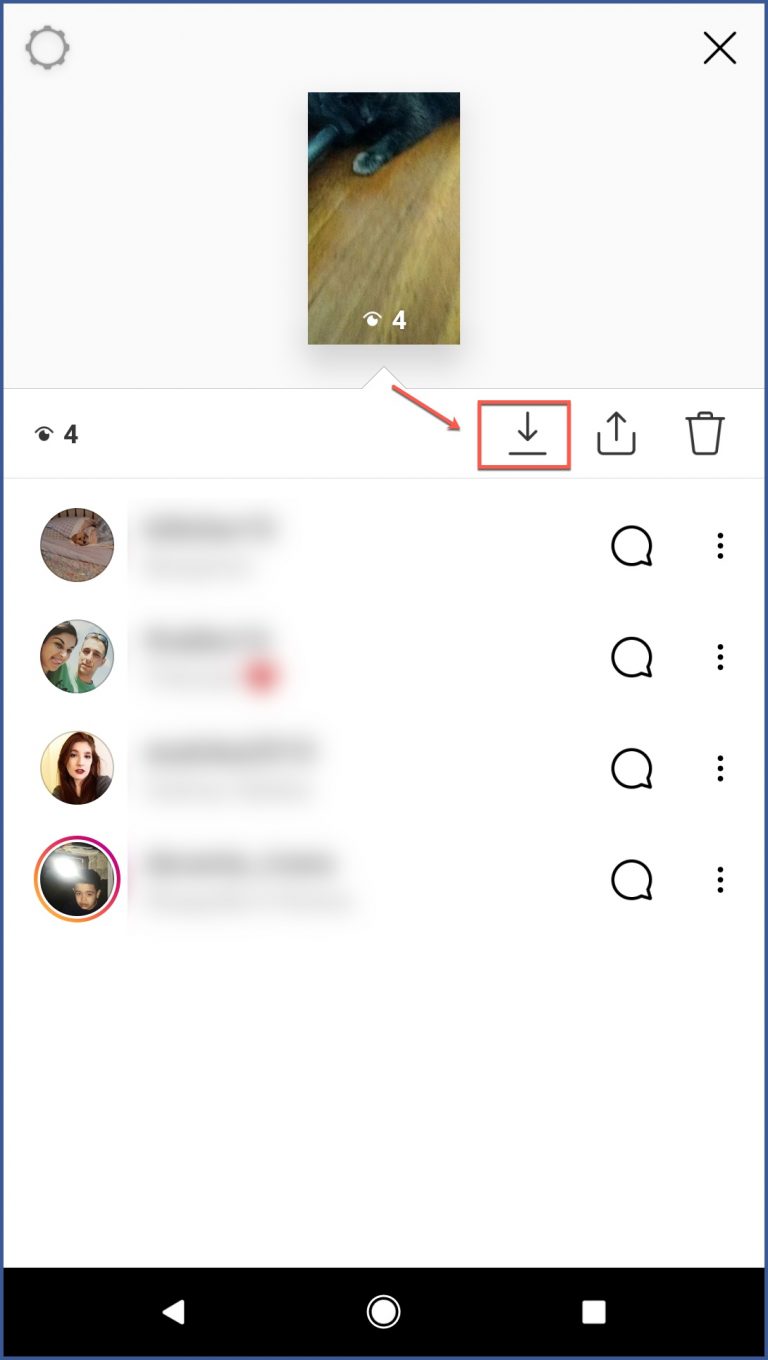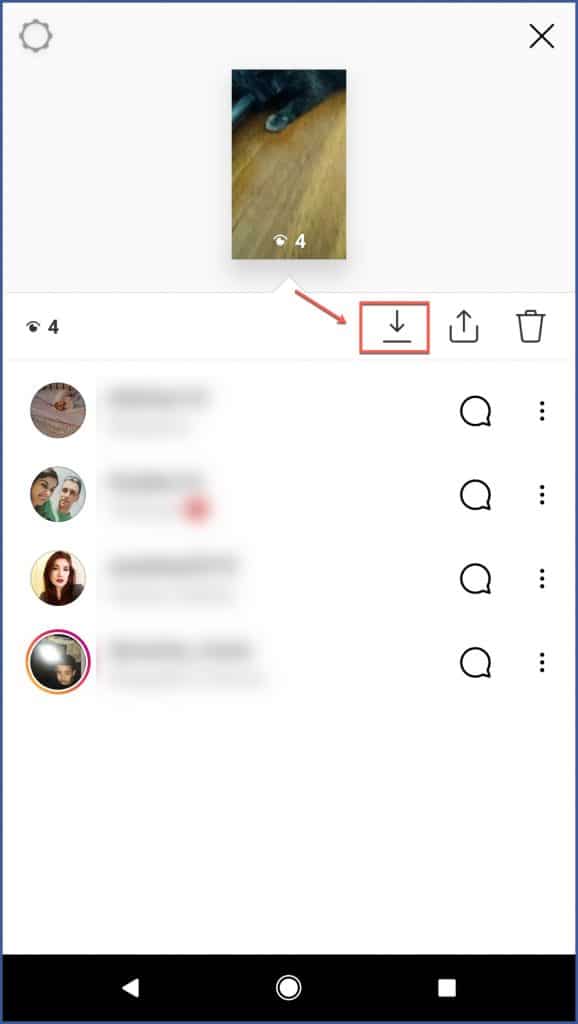 Now hurry up and master these tricks before Instagram starts rolling out even more awesome features to learn!