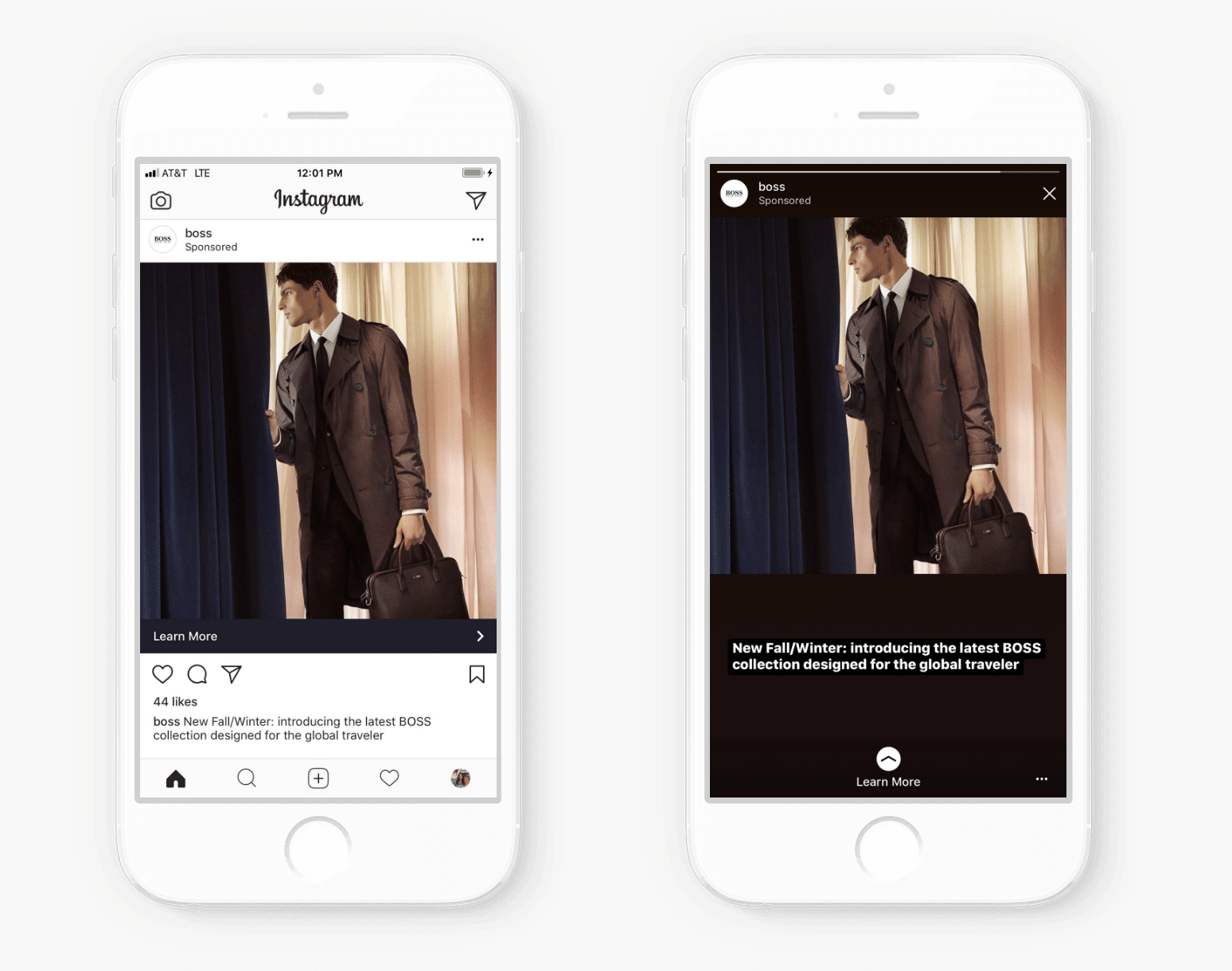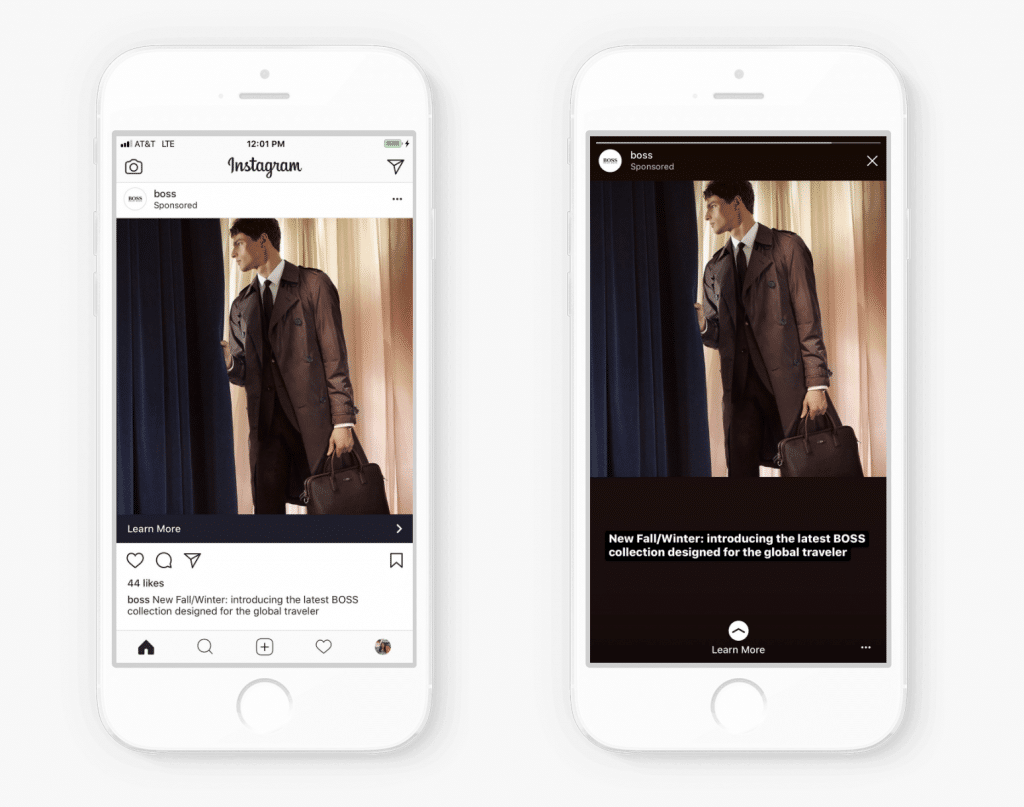 There's no screen like a full screen when it comes to creative ads. In a business blog post, Instagram announced that all ads in Instagram Stories will now be automatically converted to full screen.
Full-Screen Instagram Story Ads: A New Way to Reach Your Audience
Instagram Stories are a powerful tool for business firms to connect with their target audience. They are short, visual formats that are perfect for sharing behind-the-scenes content, product previews, and other engaging content. And now, advertisers have even more ways to reach their audience with full-screen Instagram Story ads.
Full-screen Instagram Story ads are a new type of ad that takes up the entire screen. This makes them more immersive and engaging than traditional vertical ads. They can capture more attention and create a stronger impression on viewers.
Full-screen ads can also be used to tell more complex stories and provide more information about products or services. This makes them more effective at driving conversions, such as website visits or app downloads.
Why use Full-Screen Instagram Story Ads?
Embracing Full-Screen Instagram Story Ads is a strategic imperative for brands seeking to make a bold impact in the digital landscape.
The immersive nature of full-screen ads allows brands to seize the viewer's undivided attention, capitalizing on every pixel to convey a compelling message. By utilizing the entire vertical real estate of users' screens, brands create an unmissable visual experience that resonates on a deeper level.
With limited distractions and seamless transitions, full-screen Story Ads facilitate an uninterrupted narrative flow, ensuring that the brand's story is communicated effectively. These ads are especially effective for showcasing products, telling captivating stories, and promoting time-sensitive offers.
The dynamic canvas of full-screen ads encourages creative experimentation, allowing brands to leverage visually striking content and interactive elements for maximum engagement.
By choosing full-screen, brands take a bold step toward leaving a lasting impression, fostering stronger connections with their audience, and driving the desired actions that lead to increased brand recognition, higher click-through rates, and ultimately, business success.
Making It Happen
So let's say you have a photo or a video (under 15 seconds in duration). You have the media set to Instagram Feed aspect ratios (i.e., square or landscape). You also have the caption text to go with it. When you upload the media to Instagram, the platform will do three things to it:
Automatically generate a background gradient that works for the full-screen experience
Take the caption text and place it in Stories text font directly below your media
Give your ad a swipe up capability that links users to your specified destination (e.g., website or app)
And that's all it takes to seamlessly transform your creative into a stunning, full-screen Stories ad.
There are a couple of factors worth noting with this latest update. One, if your creative is taller than square, the caption text will not display as it would if it were. In fact, it won't show up at all. Of course, in its post, Instagram notes that this is the case "at this time," so that may change sometime in the future. However, for now, if you want the full-screen experience complete with text captions, make sure to format your ads so that they're no taller than a square.
Two, keep in mind that the Instagram post specifically reads, "text from the Instagram Feed or Facebook Feed unit will be added in Stories text font below the photo or video." This means the transformation applies to Facebook ads as well. Stories that appear in users' Facebook Feeds will also receive this full-screen support.
In case you're still wondering why this update is significant, it's worth emphasizing Instagram Stories' popularity. The platform has over 300 million daily active users. Your Stories ads in full screen allow your message to be clearer and more apparent in users' screens.
If you're struggling to make the Stories platform work for your ad campaign, make a checklist of the six best creative practices for Instagram Stories ads.
Best Practices for Instagram Full-Screen Story Ads
Creating impactful Instagram Full-Screen Story Ads requires a thoughtful approach to leverage the immersive canvas effectively. Here are some best practices to consider:
Captivating Opening:

 Grab attention within the first few seconds with a visually compelling and intriguing opening. Use eye-catching visuals, vibrant colors, or dynamic animations to entice viewers to continue watching.

Concise Messaging:

 Keep your messaging concise and focused. Deliver your key message or call-to-action early in the ad to ensure that even if viewers swipe away, they've already absorbed the essential information.

Branding Consistency:

 Maintain consistent branding across your ad. Use your brand colors, logo, and fonts to reinforce your brand identity and make your ad instantly recognizable.

High-Quality Visuals:

 Use high-resolution images and videos to ensure a crisp and professional appearance. Blurry or pixelated content can deter viewers and diminish the impact of your ad.

Mobile-Optimized Content:

 Design your content with a mobile-first mindset. Ensure that text and visuals are easily readable and well-formatted on smaller screens.

Sound Consideration:

 While many viewers watch Stories without sound, incorporating captions or text overlays can convey your message effectively even if the sound is turned off.

Interactive Elements:

 Utilize interactive features like polls, quizzes, or swipe-up links to engage viewers and encourage interaction, ultimately driving them to take desired actions.
By incorporating these best practices into your Instagram Full-Screen Story Ads strategy, you can create visually captivating and engaging ads that resonate with your audience, drive interaction, and ultimately achieve your marketing objectives.
Conclusion: Embrace the Full-Screen Frontier
In a digital landscape where attention is precious, Instagram's full-screen support for Story Ads is a game-changer. By using immersive visuals and strategic storytelling, you can create experiences that resonate, captivate, and leave a lasting impression.
Whether you're a fashion brand unveiling your latest collection, a travel company showcasing exotic destinations, or a tech startup introducing an innovative product, full-screen support empowers you to amplify your brand's voice and connect with your audience in a way that's impossible to ignore.
Embrace the full-screen frontier, and let your brand's narrative unfold in an immersive canvas that captivates hearts, minds, and screens.
FAQ's
What is full-screen support for Instagram Story Ads?
Full-screen support refers to the enhancement that allows advertisers to utilize the entire vertical real estate of users' screens for their Instagram Story Ads. This means that ads now occupy the complete screen, providing a more immersive and visually impactful experience for viewers.
How does full-screen support enhance the effectiveness of Story Ads?
Full-screen support amplifies the visual impact of Story Ads by maximizing the space available for showcasing content. This enhancement creates an unmissable and engaging ad experience that captures viewers' attention, leading to higher brand recall, increased engagement, and improved click-through rates.
 Can I use full-screen support for all types of Instagram Story Ads?
Yes, full-screen support is available for all types of Instagram Story Ads, including photo, video, carousel, and interactive formats. Advertisers can leverage this feature to create compelling and immersive ad experiences across a variety of content formats.
How can I set up and create a full-screen Story Ad?
Setting up a full-screen Story Ad is a straightforward process within the Instagram Ads Manager. Advertisers can choose the Story format for their ad campaign and ensure that their creative assets meet the recommended dimensions for full-screen display. By crafting visually appealing content and utilizing the entire screen space, advertisers can maximize the impact of their Story Ads.
What benefits can advertisers expect from using full-screen support for Story Ads?
Advertisers can expect several benefits from using full-screen support, including enhanced brand visibility, increased engagement, and improved storytelling capabilities. By utilizing the entire screen, brands can create more captivating and memorable ad experiences that resonate with their audience, ultimately driving better campaign results.