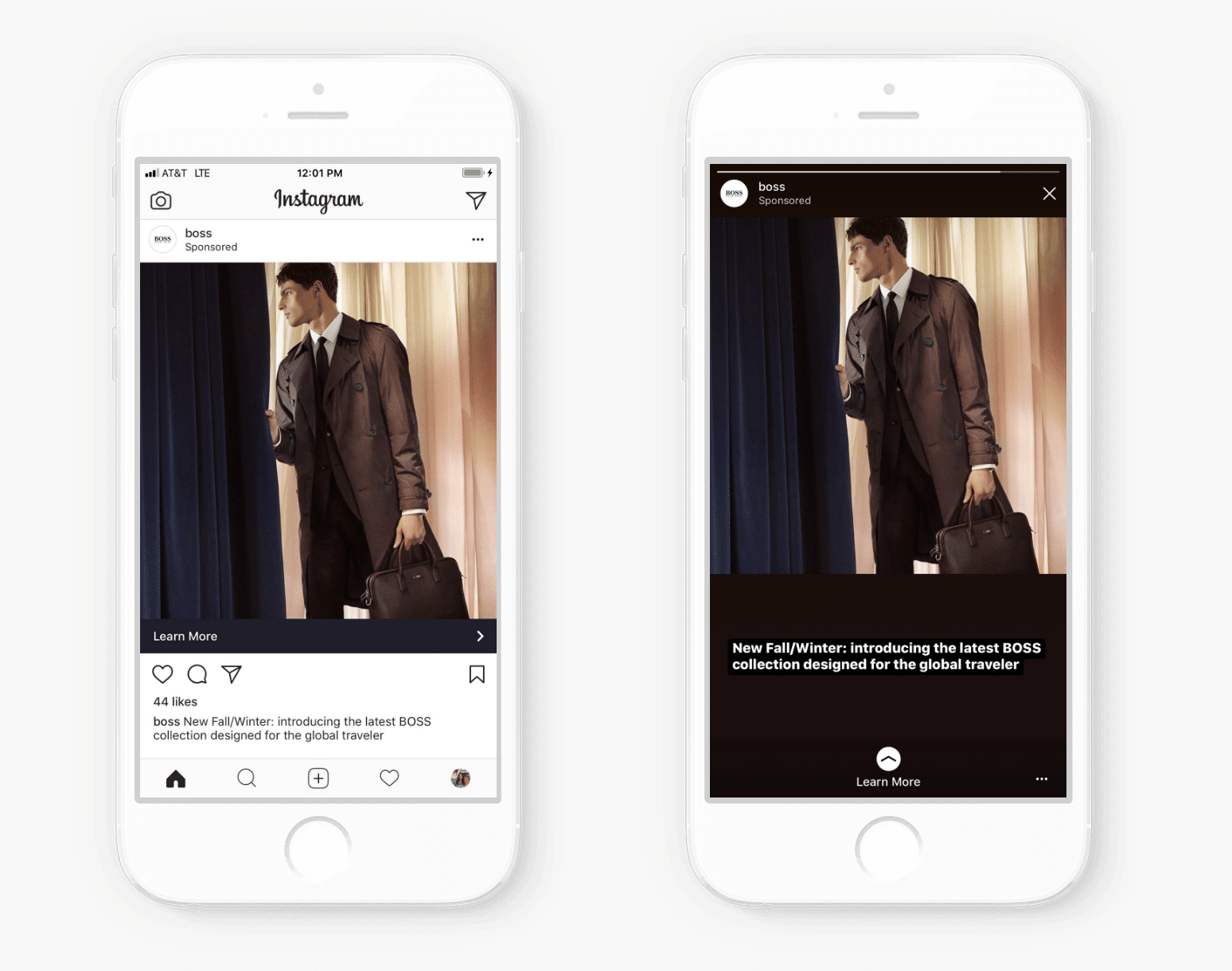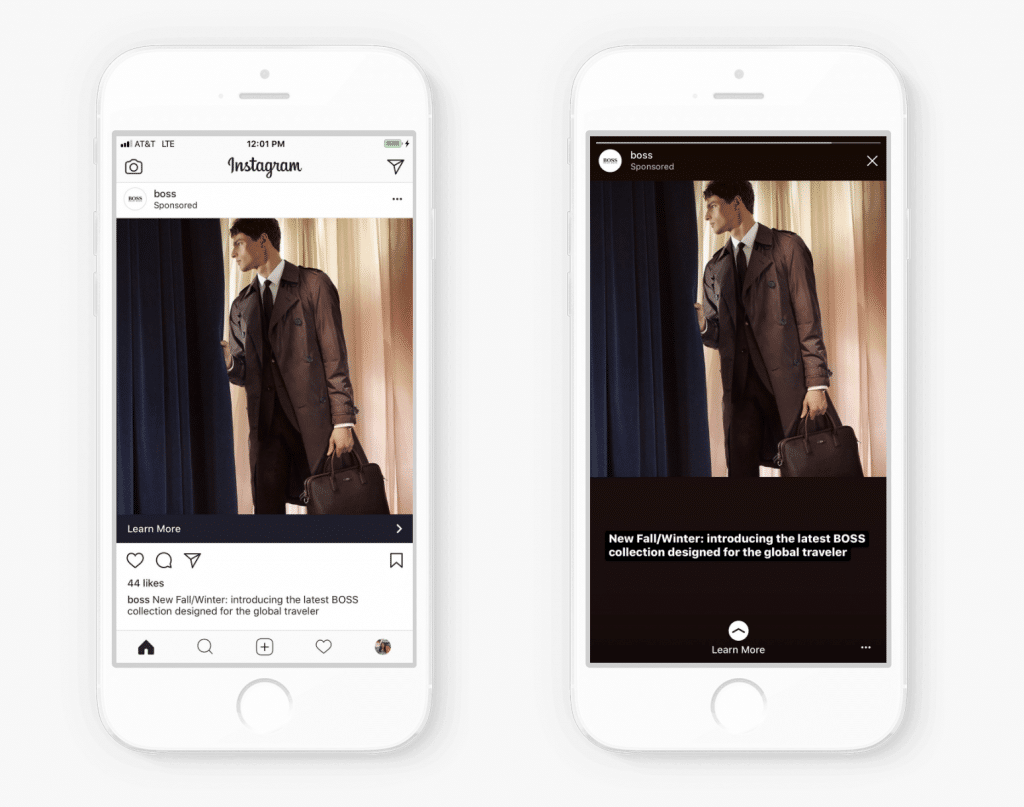 There's no screen like a full screen when it comes to creative ads. In a business blog post, Instagram announced that all ads in Instagram Stories will now be automatically converted to full screen.
Making It Happen
So let's say you have a photo or a video (under 15 seconds in duration). You have the media set to Instagram Feed aspect ratios (i.e., square or landscape). You also have the caption text to go with it. When you upload the media to Instagram, the platform will do three things to it:
Automatically generate a background gradient that works for the full-screen experience
Take the caption text and place it in Stories text font directly below your media
Give your ad a swipe up capability that links users to your specified destination (e.g., website or app)
And that's all it takes to seamlessly transform your creative into a stunning, full-screen Stories ad.
There are a couple of factors worth noting with this latest update. One, if your creative is taller than square, the caption text will not display as it would if it were. In fact, it won't show up at all. Of course, in its post, Instagram notes that this is the case "at this time," so that may change sometime in the future. However, for now, if you want the full-screen experience complete with text captions, make sure to format your ads so that they're no taller than a square.
Two, keep in mind that the Instagram post specifically reads, "text from the Instagram Feed or Facebook Feed unit will be added in Stories text font below the photo or video." This means the transformation applies to Facebook ads as well. Stories that appear in users' Facebook Feeds will also receive this full-screen support.
In case you're still wondering why this update is significant, it's worth emphasizing Instagram Stories' popularity. The platform has over 300 million daily active users. Your Stories ads in full screen allow your message to be clearer and more apparent in users' screens.
If you're struggling to make the Stories platform work for your ad campaign, make a checklist of the six best creative practices for Instagram Stories ads.
Comments
comments