Looking for the best Amazon Fresh guide?
Amazon Fresh is one of the biggest grocery delivery services today. It has eliminated the need to battle crowded grocery store aisles and long checkout lines.
This article will give you a deeper understanding of Amazon Fresh, its benefits, and how to join the program as a seller.
What Is Amazon Fresh?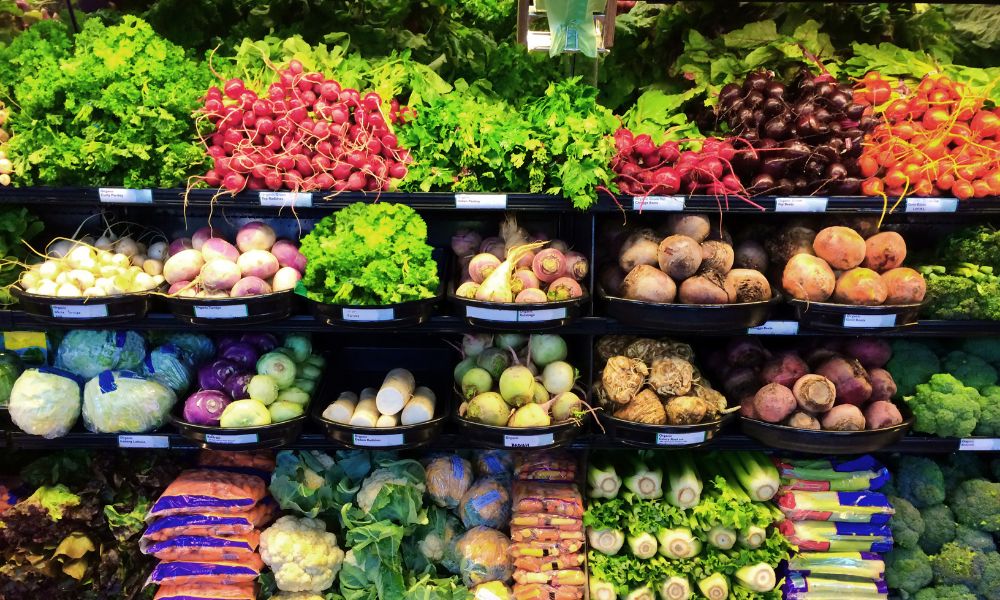 Amazon Fresh is a grocery delivery and pickup service offered by Amazon. Customers can order various fresh and grocery products online and have them delivered or prepared for pickup at an Amazon Fresh location. It is the product of Amazon's attempts to make online grocery shopping more convenient. However, it is only available to Amazon Prime subscribers.
How Does It Work?
To use Amazon Fresh, you must verify that the service is available in your location. You can do this by entering your Amazon account and zip code. Remember that you must be an Amazon Prime subscriber to use this service.
After that, you can start adding items to your cart like you would on Amazon.com. Amazon shoppers will process your orders within your preferred 2-hour delivery window. You may receive your order the same day or the day after, depending on timing.
Additionally, you can have Amazon deliver your groceries to your doorstep or pick them up yourself from a pickup station. You can also decide if you want your delivery to be attended or unattended. With the former, someone needs to be physically available to receive the order. However, for the latter, the order is delivered in special bags to keep the items fresh.
What Can I Buy on Amazon Fresh?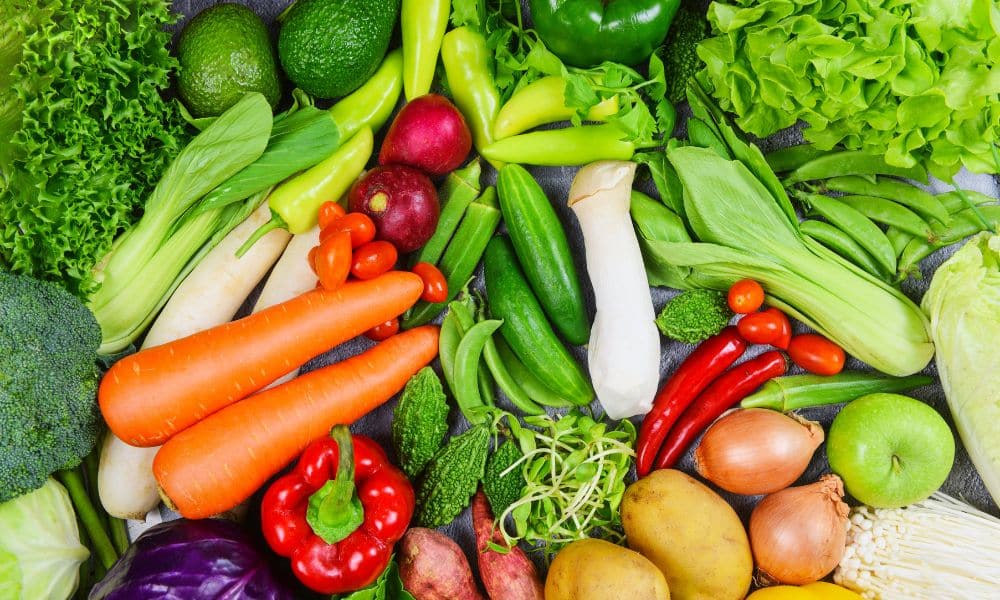 Source: Canva.
Amazon Fresh offers a variety of perishable products that include:
Fruits and vegetables

Meat and seafood

Dairy, eggs, and cheese

Deli and prepared foods

Frozen foods

Beer, wine, and spirits

Household items
Special Features and Benefits
Using your Amazon account, you can access the Amazon app to streamline your grocery shopping experience. The following are the special features and benefits that come with Amazon Fresh:
Wide selection of products: 

Amazon Fresh gives a vast selection of grocery items. It offers produce, meat, dairy, pantry items, and household goods. Amazon Fresh makes it easier for customers to look for the items they want to buy in one place. With this, the platform aims to increase customer satisfaction since shoppers are likelier to find the items they need.

Fast delivery:

Amazon Fresh offers fast and reliable delivery. It helps ensure that customers can get their groceries quickly. Amazon has a top-notch logistics network. This includes using advanced technologies such as robotics and automation that streamline the process from order placement to delivery.

Freshness Guarantee:

 Amazon Fresh ensures that customers receive high-quality and fresh products. The platform has quality control measures in place to inspect and select fresh products with the best quality. They also work with trusted suppliers and have the best quality standards that their products must meet before being included in an Amazon Fresh order.

Easy returns and refunds: 

Customers can initiate returns or request refunds for any issues with their orders. It includes damaged or unsatisfactory items. Amazon has a strong consumer-centric philosophy that extends to Amazon Fresh. They provide customer satisfaction and aim to make the shopping experience as hassle-free as possible.

Specialty food categories: 

Amazon Fresh often includes specialty food categories like organic or gluten-free. It caters to a wide range of dietary preferences and needs.

Quality brands: 

Amazon Fresh offers quality brands. In the grocery industry, the competition is fierce, and customers often have strong brand preferences for certain products. Hence, by offering quality brands, Amazon Fresh competes well with traditional grocery stores and other online grocery delivery services.
How Much Does Amazon Fresh Cost?
You can use Amazon Fresh for free if you have an Amazon Prime subscription. The subscription costs $14.99 monthly or $139 annually. However, delivery isn't free. You will pay a delivery fee of $9.95 if your order is below $50, $6.95 if it is between $50 to $100, and $3.95 if it's between $100 to $150.
How To Sell on Amazon Fresh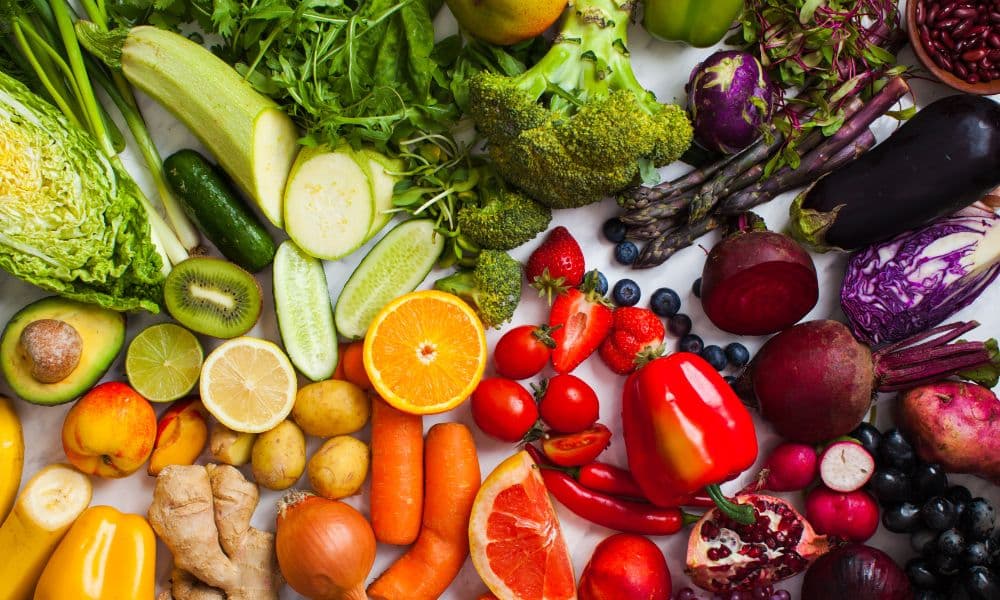 Source: Canva.
Amazon Fresh has transitioned into an invitation-only program for third-party sellers since 2018. To sell on Amazon Fresh, Amazon must invite you, and the requirements and availability may vary depending on your location and the specific products you offer.
Numerous sellers have noticed that the majority of brands available at Whole Foods meet Amazon Fresh's eligibility standards. This might be due to Amazon's ownership of Whole Foods. If you're a well-established grocery brand with a strong customer base and impressive sales record, you're more likely to receive an invitation to join the Amazon Fresh program.
Sometimes, sellers receive invitations by applying and providing essential documents, such as proof of being a genuine wholesaler, distributor, or manufacturer.
Final Thoughts on Amazon Fresh Guide
In this Amazon Fresh guide, we've explored the convenience and possibilities that come with this grocery delivery service. From fresh produce to pantry staples, Amazon Fresh has made our lives easier and more efficient. So, whether you're a busy professional or just someone who values your time, Amazon Fresh is your go-to solution for hassle-free grocery shopping.
Are you eager to improve your products's visibility on Amazon? Consult the best Amazon advertising agency!
Frequently Asked Questions
Which is better: going to the Amazon Fresh store or buying from Amazon Fresh online?
It depends on your personal preferences, needs, and situation. Shopping in a physical store provides a hands-on experience and lets you see the products directly. Meanwhile, online shopping can be more time-efficient, especially for busy individuals.
What is the return policy for Amazon Fresh?
Amazon Fresh has a customer-friendly return policy. If you receive damaged or unsatisfactory items, you can request a return and receive a refund or replacement.
How do I track my Amazon Fresh delivery?
You can track your Amazon Fresh delivery through the Amazon website or app. Once your order is dispatched, you will receive notifications and updates on the delivery status.
Related Articles
How to Add Products on Amazon Seller Central
How to Find Perfect Products to Sell On Amazon